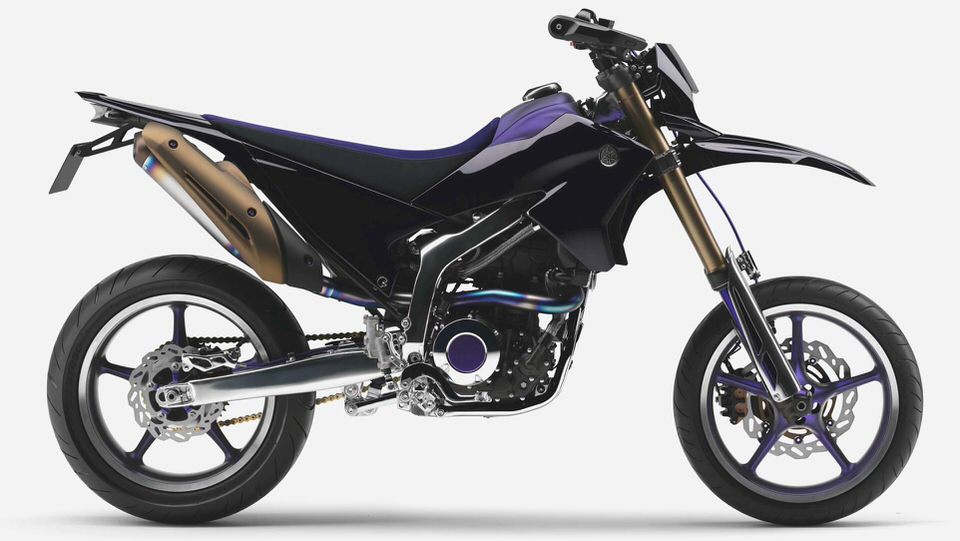 2013 WR 250F
2013 Yamaha WR 250F
Yamaha has introduced a lineup of 2013 Yamaha WR that's made up of three different models, the Yamahas: WR250F, WR250R, and WR450F. The Yamaha WR450F has been called the ultimate trail machine, due to its formidable off-road capabilities. Last year Yamaha added a fuel-injection system to the 450 and the 2013 model has carried that on while also adding a handful of other new features.
The lighter WR250F is another out and out trail bike, designed for conquering anything from open desert to narrow woodland trails. The Yamaha WR250R is a dual-purpose bike that's an equally adept trail-buster, which can also be used for smooth on-road travel. The WR250F sports a carefully engineered aluminum frame that was based on a Yamaha YZ.
It features a high-revving titanium-valve engine that starts easily with the push of a button. The 250cc liquid-cooled engine is a DOHC four-stroke with five titanium valves that facilitate excellent delivery of low and mid-range power as well as a throttle that's responsive and crisp. The special WR camshafts, carburetors, exhaust, and ignition systems work in concert for easily accessible mid-range power.
The 250F is also equipped with a digital endure computer that's equipped with a speedometer, clock, and tripmeter.
The dual-purpose Yamaha WR250R sports a light aluminum frame and a high-powered liquid engine equipped with titanium valves. The bike's long travel suspension makes it equally adept at hitting the road and hitting the trail. The 250R has a 250cc liquid-cooled DOHC engine with titanium valves.
Like the 250F, the 2013 Yamaha 250R is based on the classic Yamaha YZ motocross model. Somewhere between a street bike and an enduro, the 2013 Yamaha WR450R is the ideal bike for riders who take trails more often than they go on-road. The WR250R was the first Yamaha on- off-road model to be equipped with a fuel injection system.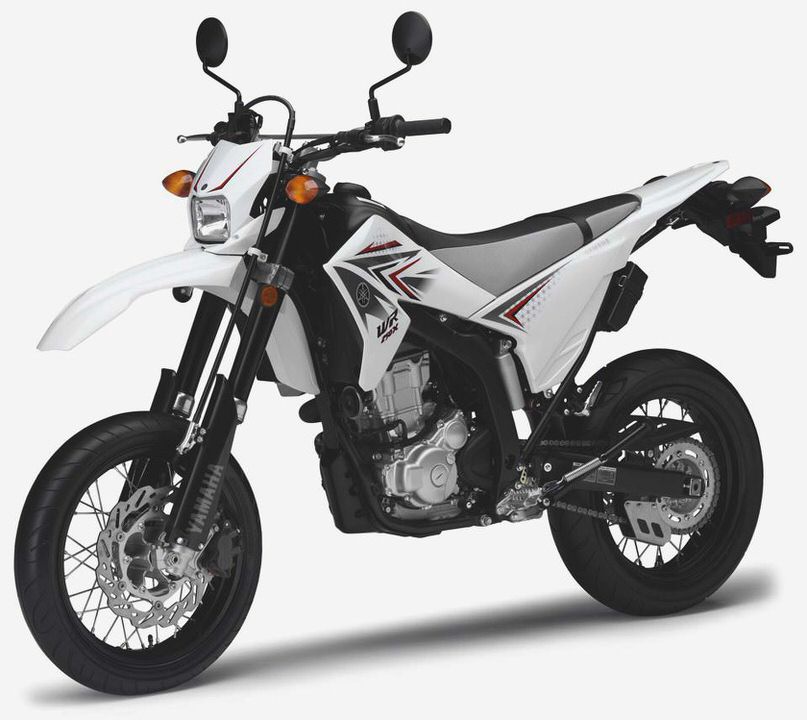 This specially designed system relies on input from a crank sensor along with an intake air pressure sensor and a throttle position sensor that feeds a compact ECU, providing optimum levels of combustion. The bike's six-speed gearbox offers a wide range of ratios and the light action clutch makes it easy to shift. It's quieter than the average enduro thanks to a three-chamber muffle that's centralized to reduce noise output.
The 2013 Yamaha WR450F is a well-balanced off-road machine with a powerful, high-revving titanium valve fuel-injected engine. Equipped with the latest generation of YZ forks and shocks, the 450F is an aggressive performer with a profile that's equally aggressive. The WR450F's body is also based on that of the Yamaha YZ.
It comes equipped with a 449cc liquid-cooled four-stroke DOHC engine that's fuel injected and starts easily with the push of a button. The fuel injection system on the WR450F provides for a throttle response that's quick and power delivery that's smooth. A digital TCI ignition system delivers a spark that's precise and monitors engine speed in order to optimize timing and ensure maximum responsiveness.
The bike has a slim design and sports a lightweight fuel tank with a 2.1-gallon capacity. Wider footpegs make for a more comfortable ride. Wheel removal is quick and easy thanks to wheel collars.
Like all other members of the 2013 Yamaha WR lineup, the WR450F is green sticker approved for the state of California.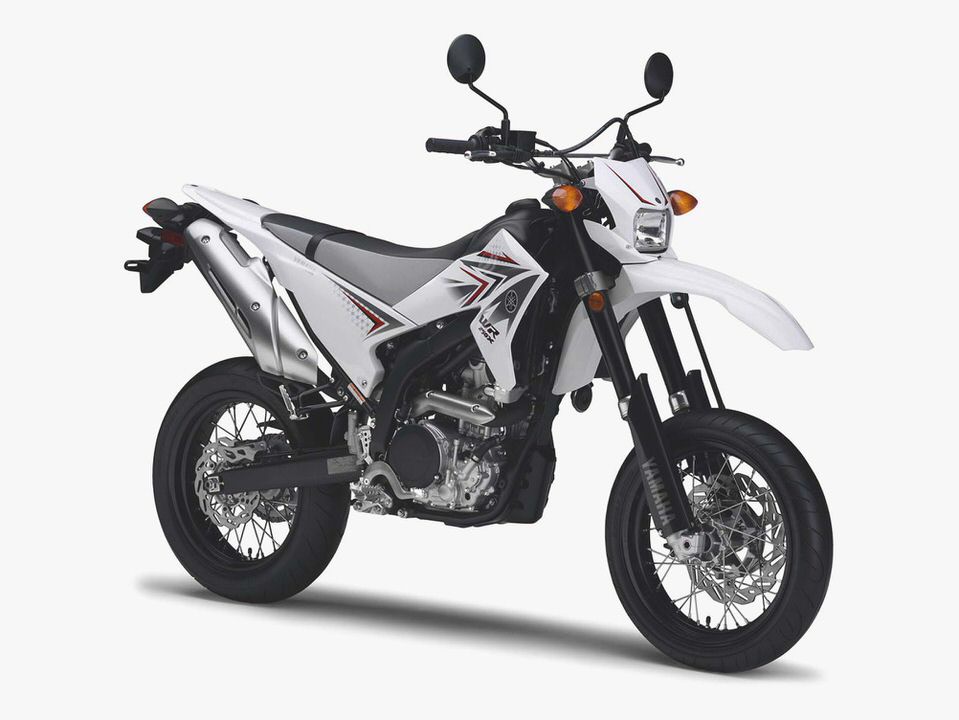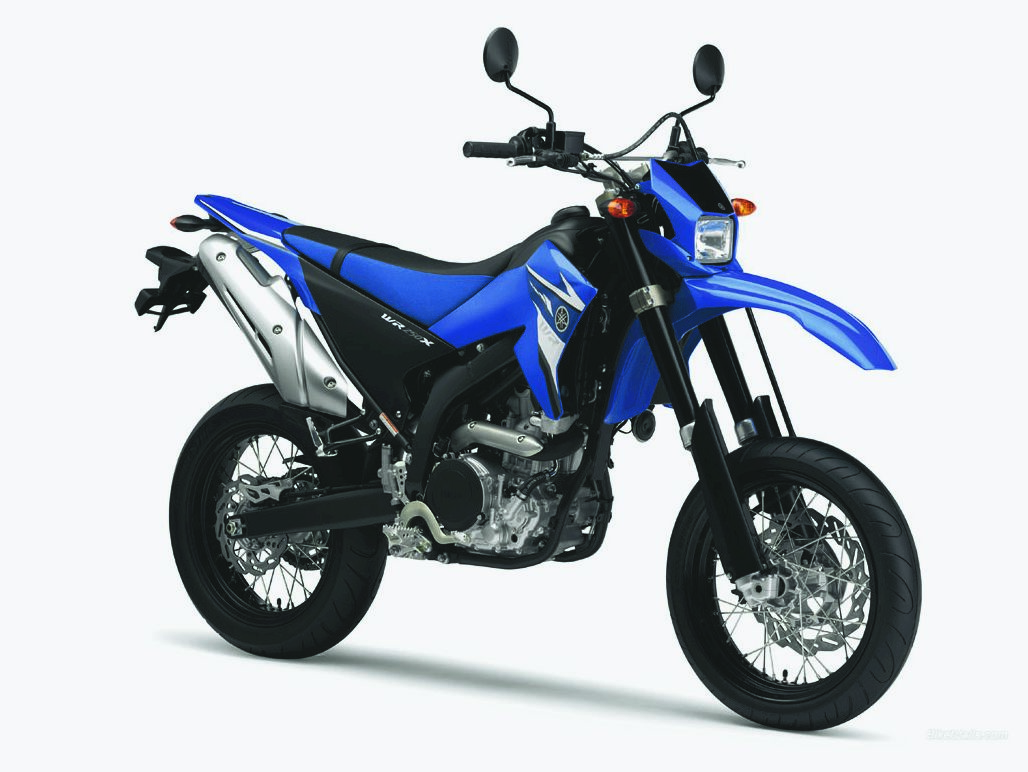 Rajdoot 350 – Wikipedia, the free encyclopedia
Yamaha WR 125 X – Supermoto Fun In The Alps DIY Reviews!
Motorbike: 2014 Road Star Silverado S Yamaha pictures, Insurance information…
My 2008 Yz 450f Review – YZ 400/426/450 – ThumperTalk
Pirelli Angel GT Tire Review – Motorcycle USA