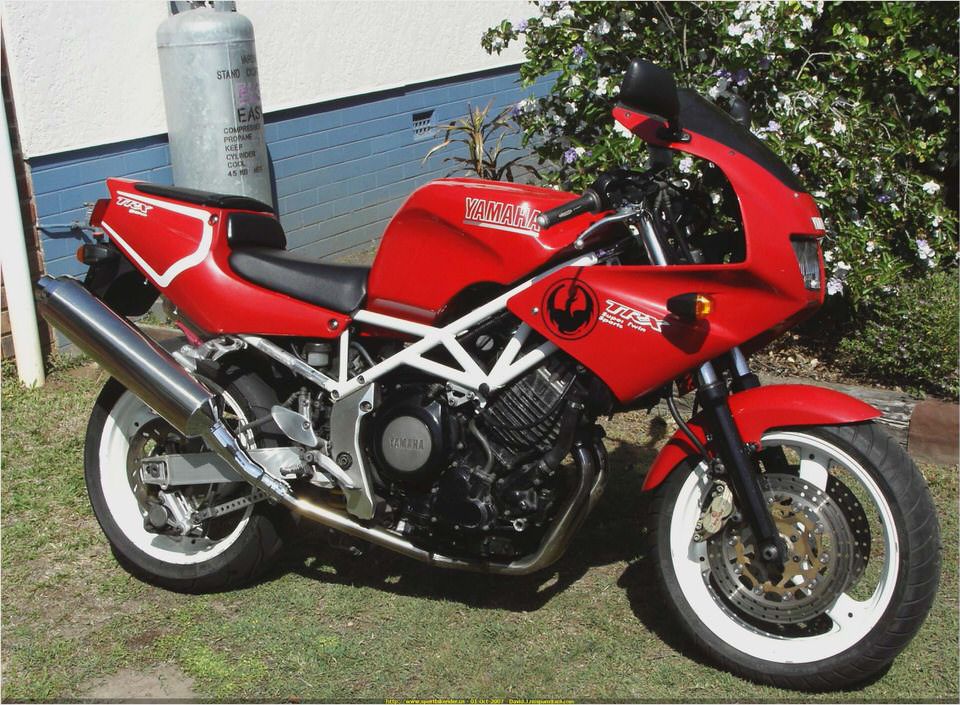 The TRX850 was an attempt to cash in on the success of European-style sports twins, especially in the Japanese home market. Following enthusiastic reviews in Japan, it was introduced to Europe in 1996, where it sold steadily. The TRX used a new version of the TDM850 engine in a steel-tube trellis frame with sportsbike suspension and half-fairing.
The parallel twin engine received an altered firing order, with a new 270° crankshaft intended to give the TRX the syncopated sound and character of a V-twin design. It is not a massively powerful motor, producing just 59kW (79bhp), but is sufficient for a middleweight sports twin. The chassis is rather low-tech in places though, and doesn't have the class of the Italian designs it echoes.
Ride Magazine Overview
EVERY now and then someone builds a motorbike that's different, deserves to sell loads and doesn't. It's usually Yamaha and the reason they don't sell is price. Remember the TDR250, FZR400RR and TDM850? Great bikes but too expensive. The TRX850 was launched as an alternative sports bike.
Not a full-on supersports contender but an easy-going, funky road bike. The engine was based on the TDM850 with a new crankshaft and funny firing order that supposedly made the parallel-twin feel like a proper V-twin. Stuffed in a Ducati-type trellis frame with decent suspension and brakes, it would have sold
thousands if Yamaha had priced it to take on Suzuki's Bandit in the battle for image-conscious riders wanting a big, but non-threatening sports bike. Instead the TRX850 cost the same as a Supersports 600 and trickled out of showrooms.
But two of our testers reckoned they'd buy this TRX for Ј3500.
Tom was most impressed: I like twins but this one surprised me. The engine's got character with a nice punch at low revs and it pulls strongly right through to the redline. I'd fit some less restrictive silencers, these are more Superdream than superbike and feel like they're strangling the engine at high revs.
I'm not sure about the pseudo V-twin business, it still feels like a parallel to me.
Kar wasn't so sure, he thought it was broken: It splutters below 4000 revs and there's a massive glitch in the carburation higher up. It lurches backWards and forwards at constant speeds on the motorway.
I'd split the difference between them. In town the lumpy low-down power delivery was annoying but I got used to it and used the gears more to get around it.
There was something wrong with our bike though, Adrian reckoned it needed new plugs and the carbs balancing.
But even like this the TRX was a hoot on the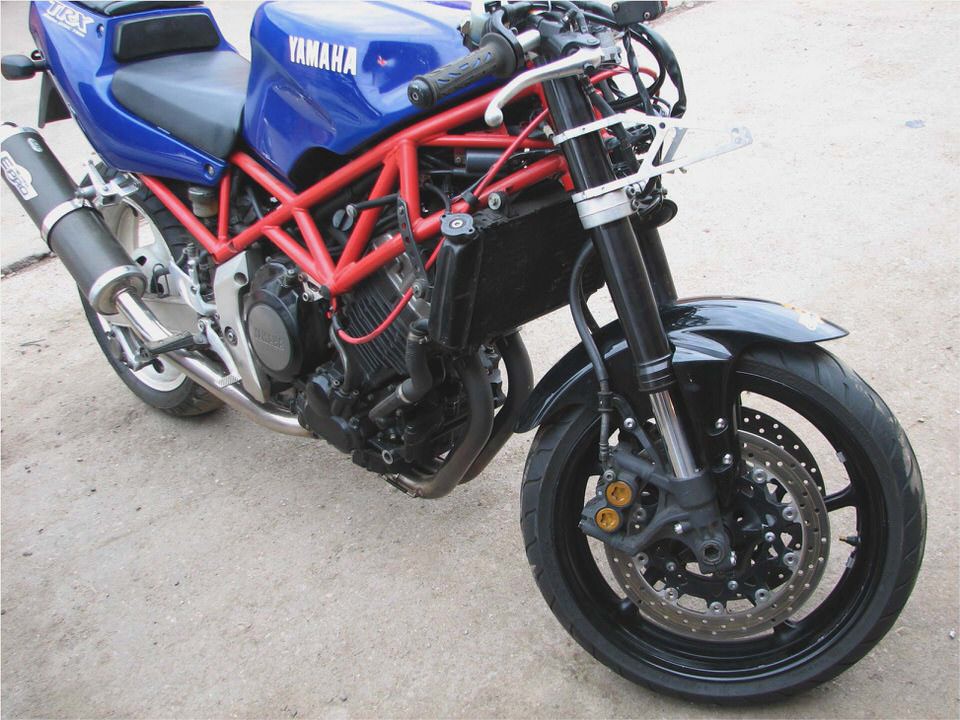 back roads. Top speed is academic – with almost 50 per cent more torque than the other bikes on test, 100mph comes up in no time and feels like 80 on the GSX-R. The gearbox was better than on other TRXs I've ridden.
It's a relaxing bike to ride fast. The riding position is roomy with a tall but narrow seat, so most people should fit on a TRX.
Adrian reckoned it felt like a big TZR250. It handles a bit like one too, feeling much lighter than its 190kg. The suspension is soft but well damped for road use and the TRX steers faster than its long wheel base makes you think it should while always staying stable.
The only problem is that the long hero blobs touch down very early in tight corners. But they'll soon wear away and there's not
much else in danger of touching down.
The front brakes are all right, enough stopping power but without much feel or initial bite. The back one's good though.
The TRX keys were always the first to disappear, usually in the hands of Tom or Adrian. A year-old bike as good as this for Ј3500 (or less) is hard to ignore.
To enjoy a TRX850 you have to opt out of the fashion stakes, ignore the spec-sheet performance and be honest about what you want from a bike. If you do a lot of town riding, the engine and gearbox are a pain and the CBR is a much better choice. A TRX850 might not blow your socks off on your first ride but give it time and it'll grow on you.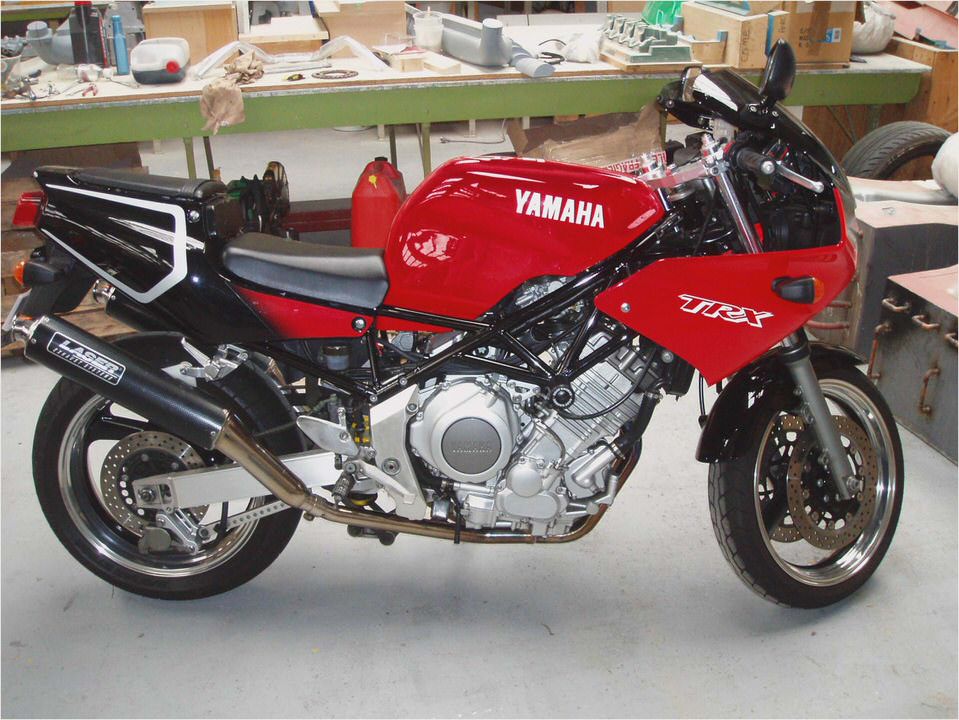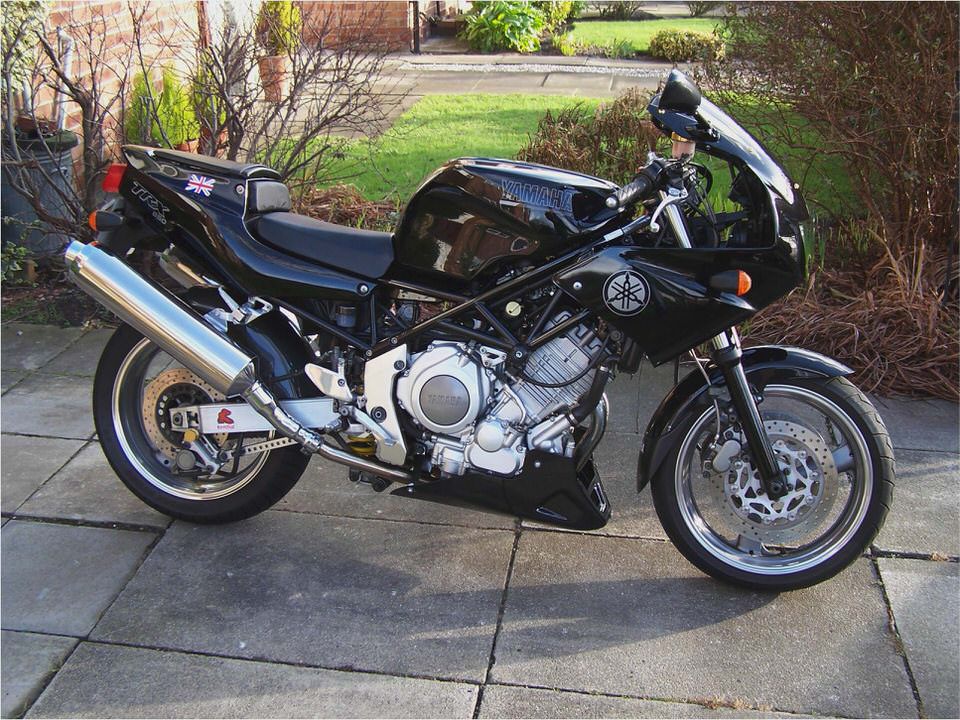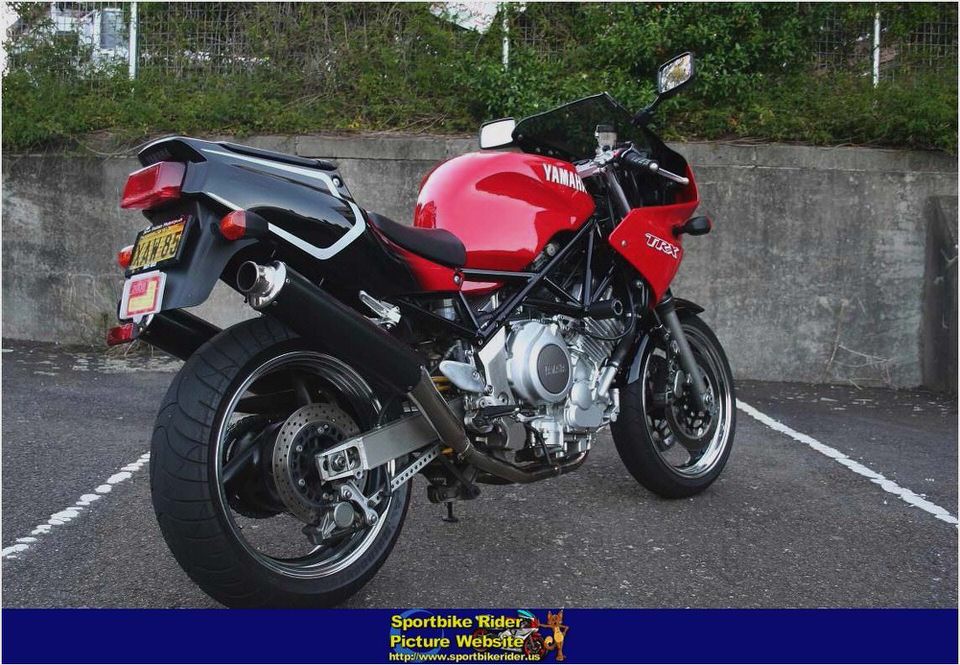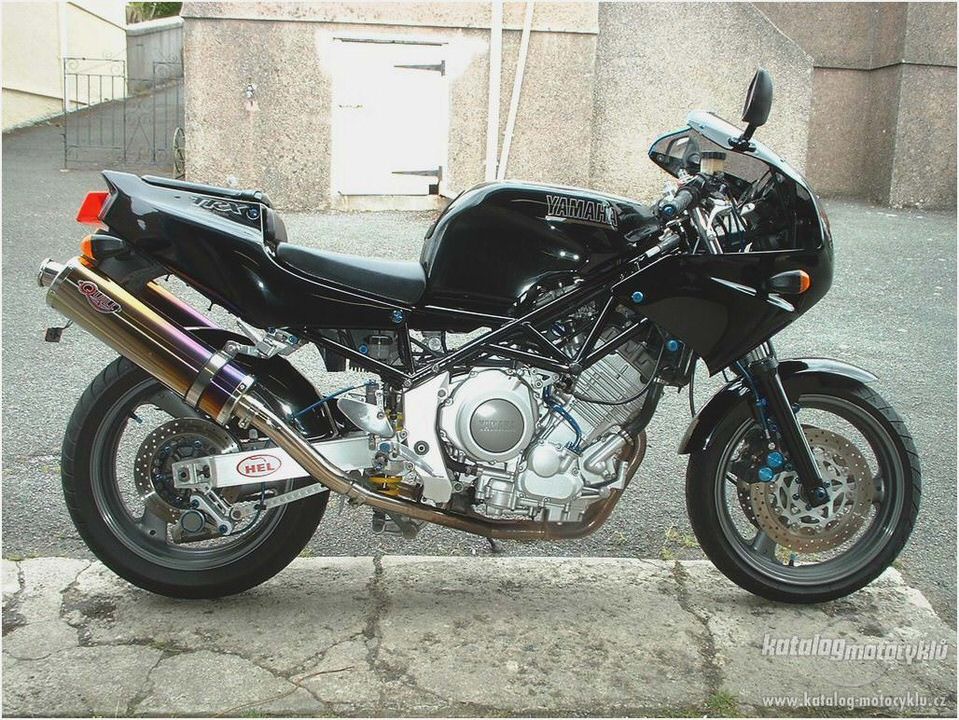 2012 Yamaha X-max 250 Top Speed How To Save Money And Do It Yourself!
2013 Yamaha WR250R Review
Yamaha FJR 1300 Collection of All Types of Motorcycle
Yamaha YP 400 Majesty vs Honda SW-T 400
2012 Yamaha WR250F Comparison – Motorcycle USA