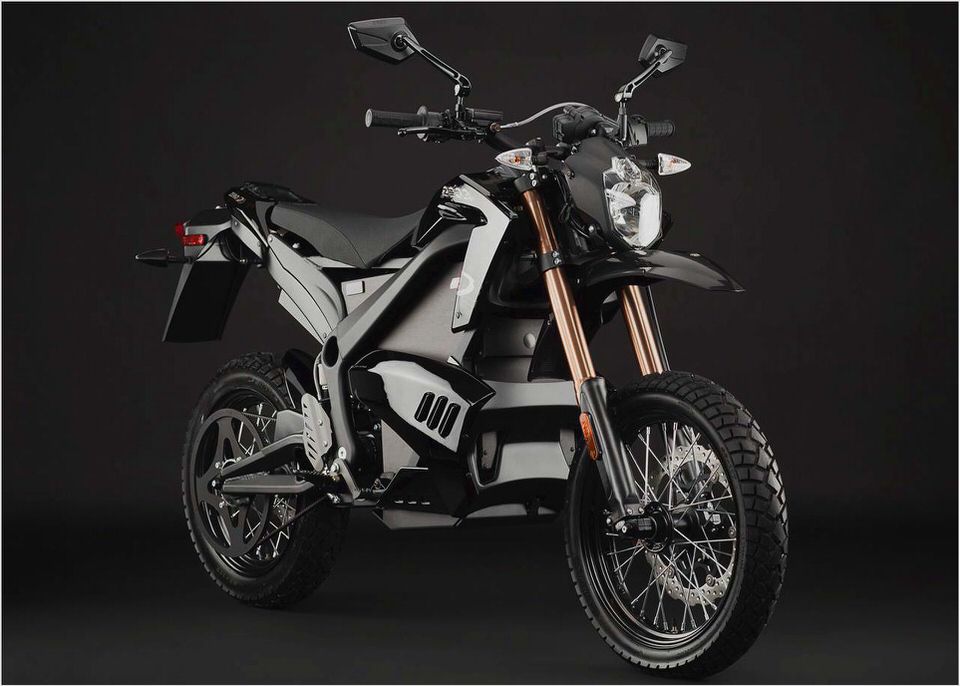 Zero Redefines Dual Sport With The Electric Zero DS
Zero DS Electric Dual Sport Motorcycle
Zero Motorcycles added the Zero DS to its fast growing product line. It is built on the Zero S supermoto platform and has similar specs. A 17″ knobby front tire replaces the S models 16" front. The 16" rear wheel wears a 90/10 street/dirt tire and the front has a DOT legal 50/50 tire.
The futuristic projector headlight of the S is replaced by a classic rally style headlight similar to a BMW HP2. Top speed is down 5 mph from the S to 50 mph. Front suspension travel is up 2" front to 10" total and remains at 9" for the rear.
Zero also has luggage available as an add-on. It can all be yours for $9,950 minus the federal tax credit of $1000. The price you pay could be even less depending on incentives established in many states.
As Domenick at AutoBlogGreen points out. you can find a list of state incentives on Zero's web site.
When I first saw the pics of the DS I was a bit surprised. There had been rumors of the bike for a few months but I assumed it would be based on the Zero MX. It's ridiculously light 156 lb weight, 19″ front wheel and 17″ rear wheel and put a dual sport kit on it. This would have addressed the riders who want a street legal dirt bike to connect trails broken up by paved roads where a DOT legal bike is necessary.
Zero has a light kit available on their website that lets you do just that so this model is really already available.
On the other hand there is a different breed of dual sport rider in the world. There are people who take larger displacement ICE (Internal Combustion Engine) motorcycles like the KLR 650 or even a BMW 1200 GS or KTM 990 Adventure and ride them in terrain most would not dare and then ride them home on the street. The Zero DS seems to borrow from this category with its round rally headlight similar to what you would see on a first generation BMW HP2.
Besides looking cool they usually throw a lot of light.
The tire choice also fits the big dullie category. Often times you will see a DOT semi aggressive knobby tire in front and tame low rolling resistance rear. This set up is used by riders who do a lot of on and off road riding. The front sticks better off road where predictable front wheel traction is critical and front tire wear is less of a concern. The smooth profile of the rear tire increases tire life and has low rolling resistance.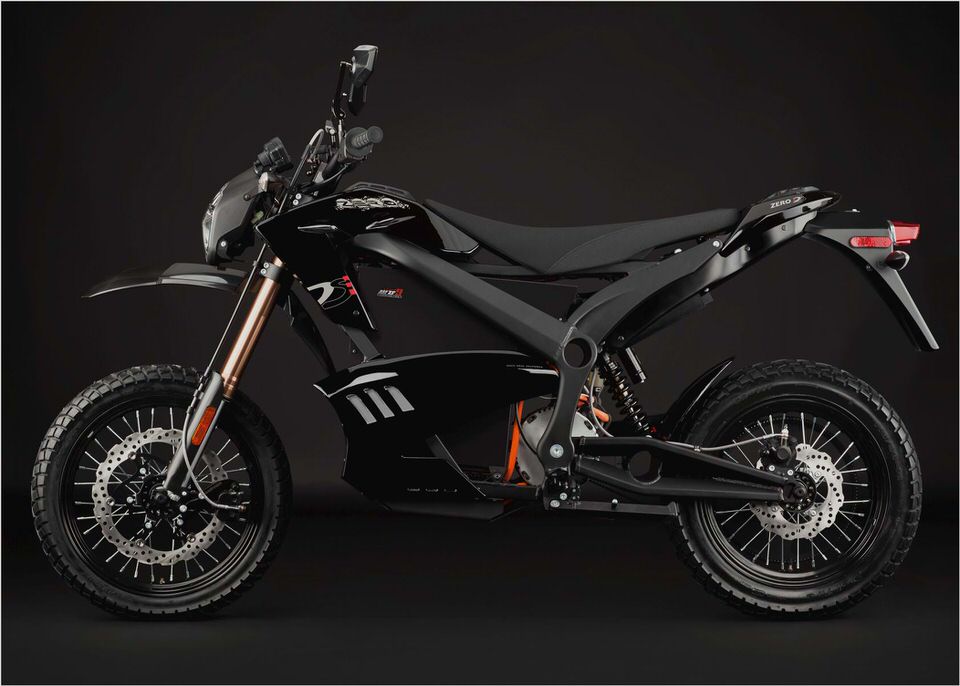 However, Zero is the first manufacturer to my knowledge to ever offer this tire setup from the factory. It will be interesting to see how the major dirt magazines react to the choice.
I'll be honest; I spent a lot of time going round and round in my head about Zero's choice to not model the DS after the MX. Eventually I realized basing the DS on the S was a great move. The product Zero built is a motorcycle built to be electric and simply incorporates the best from the gas powered dual sport world. Once people put their money down and start riding this new breed of dual sport we will see what it is best suited for.
Props to Zero for breaking the mold once again, I can't wait to ride one.
Zero DS Electric Dual Sport Motorcycle Zero DS Trail Riding Zero DS Taking the Stairs
Roost'n a corner on the Zero DS Rally Headlight On Zero DS Trail riding the Zero DS
Street riding the Zero DS Zero DS aluminum swingarm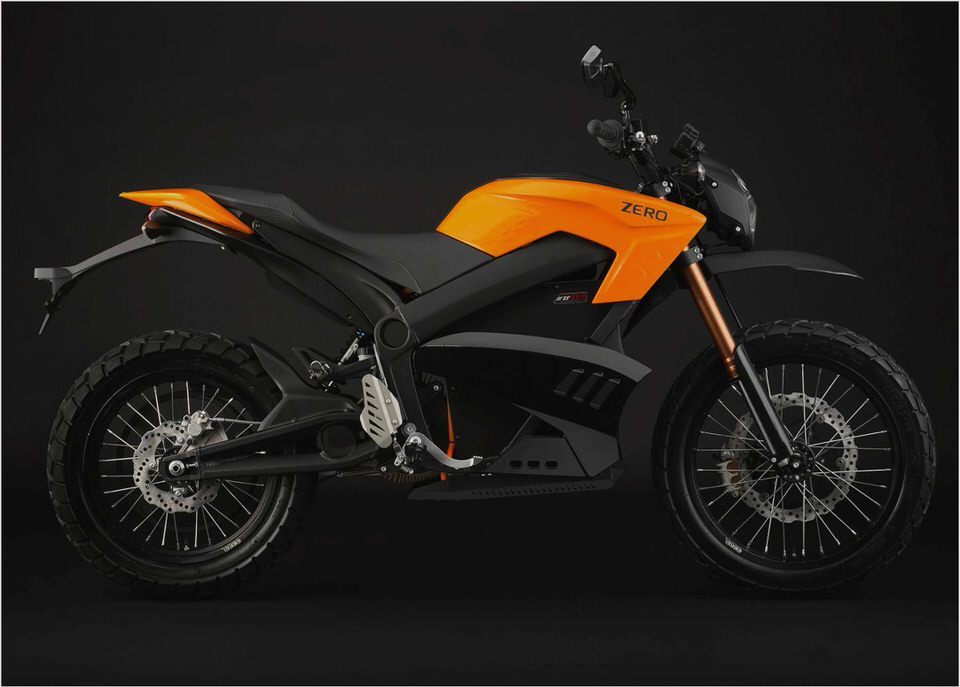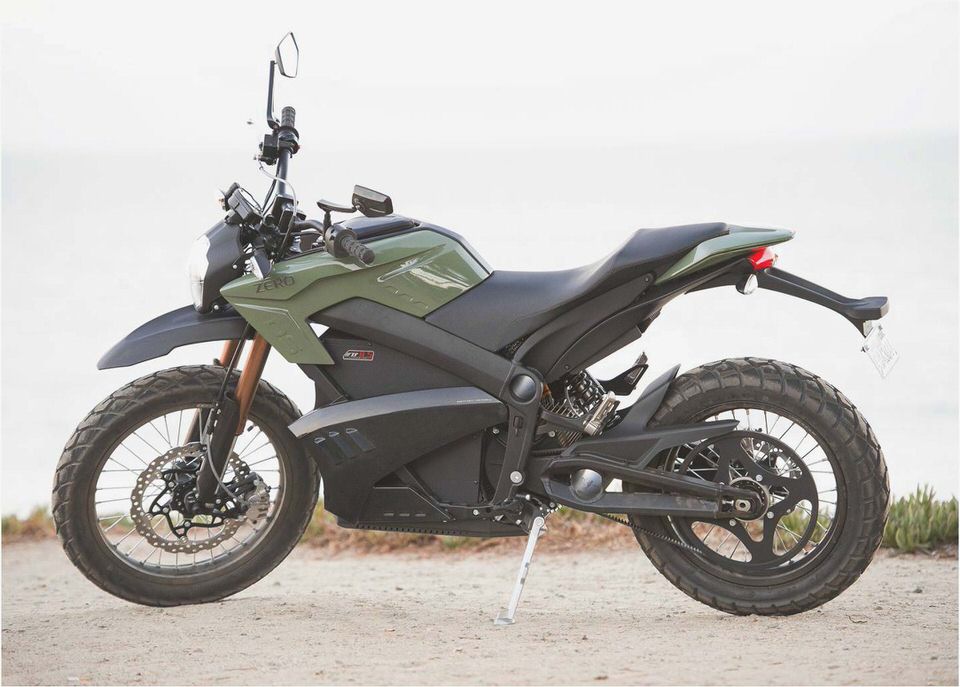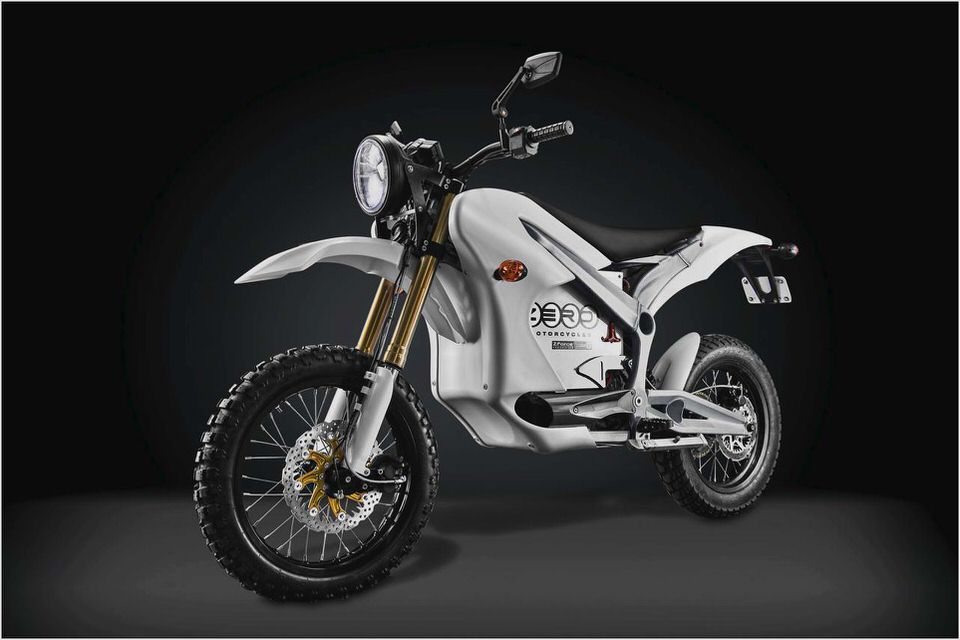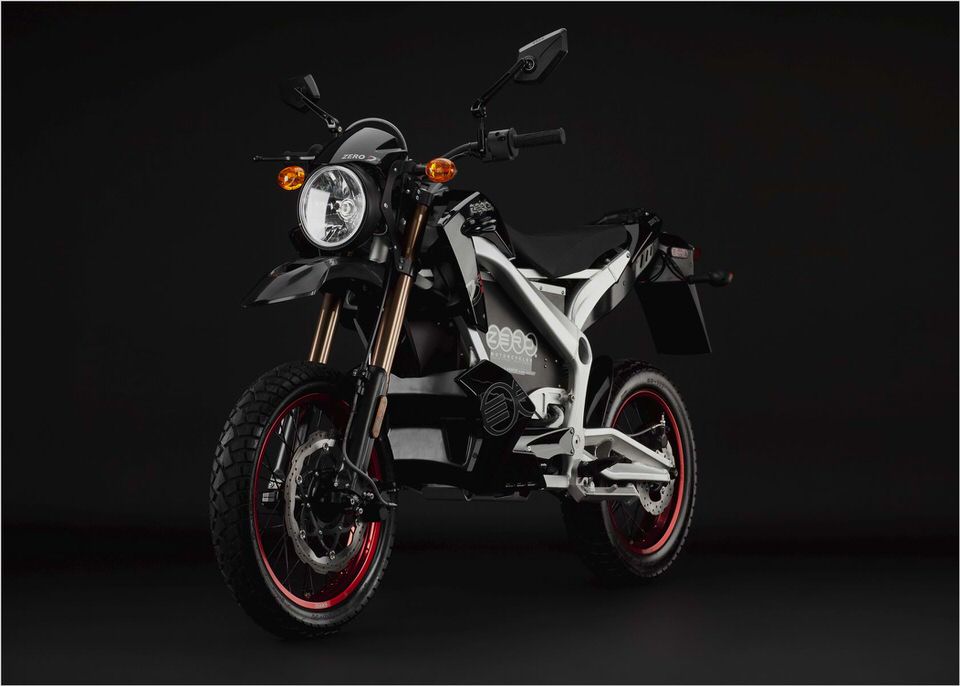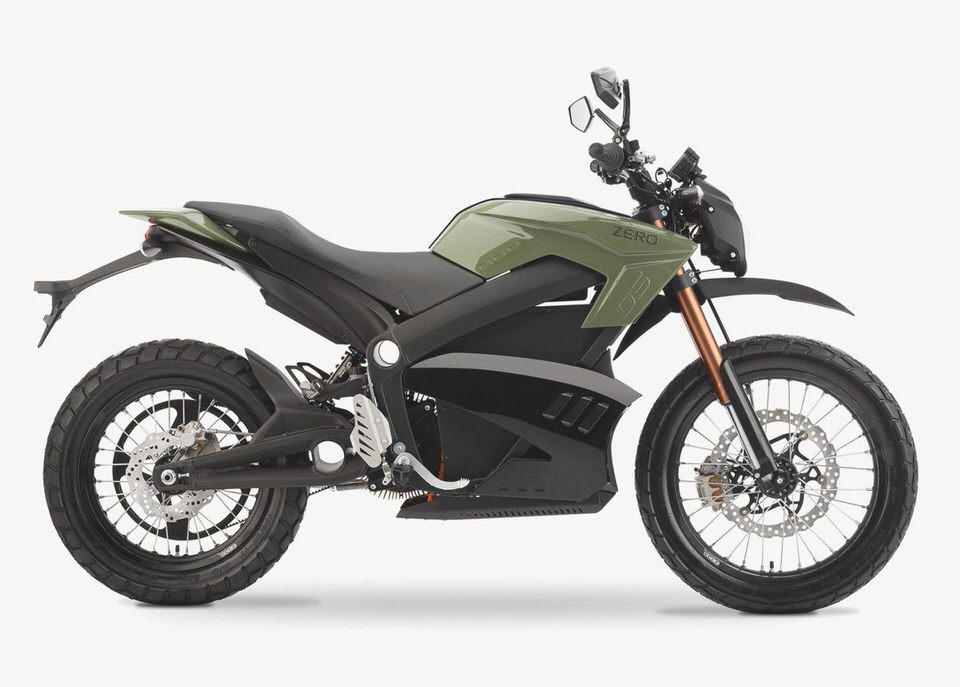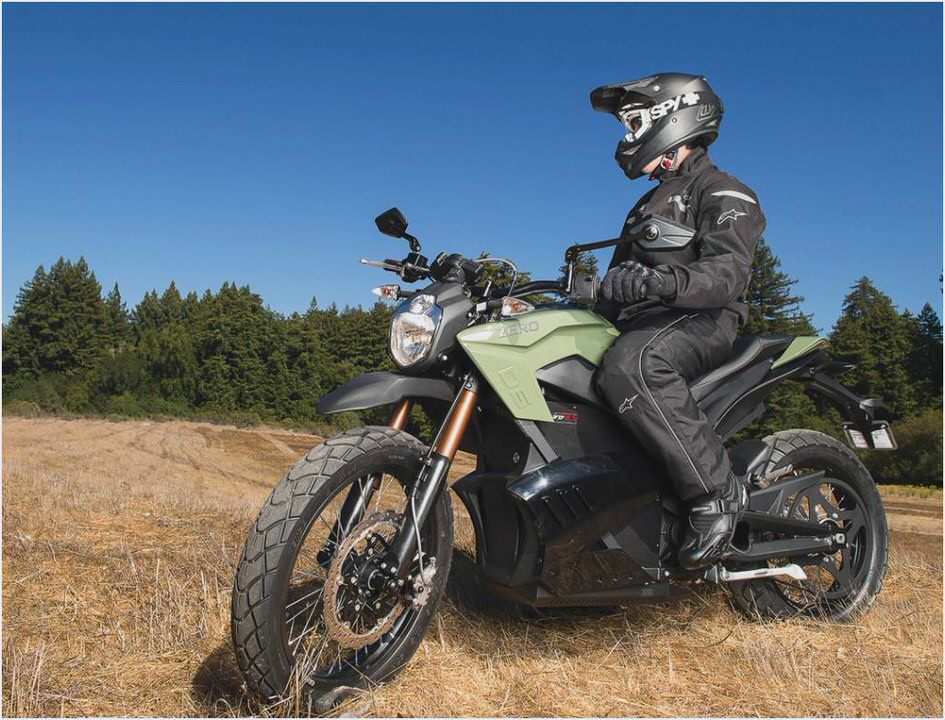 2010 Zero MX Extreme Package Review –
2010 Zero MX motorcycle review @ Top Speed
2011 Zero MX Electrical Motorcycle 2013 2014 Motorcycle Review and News
2011 Zero MX: First Ride – Dirt Rider Magazine
2011 Zero MX First Ride – Motorcycle USA