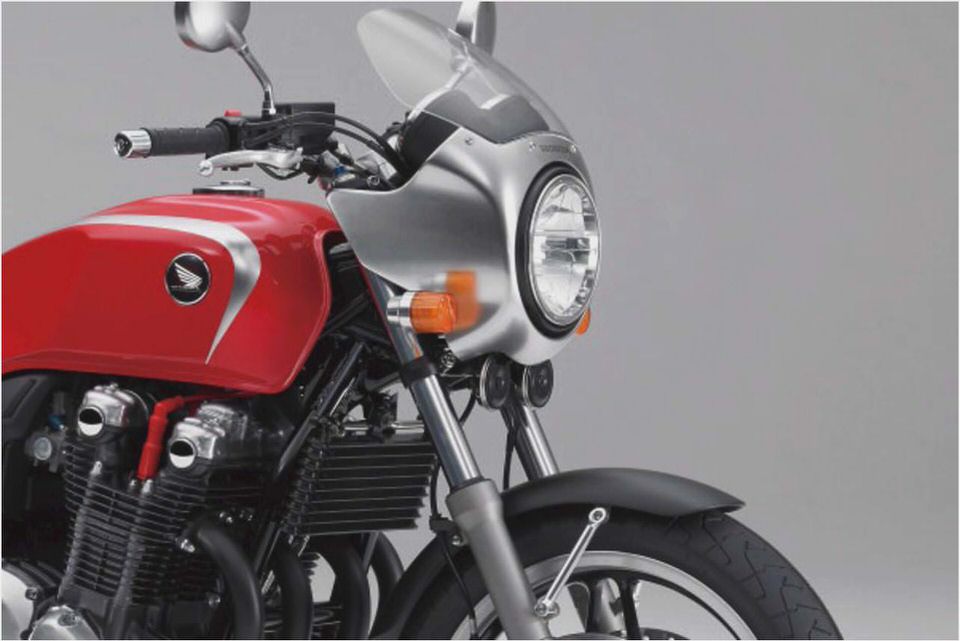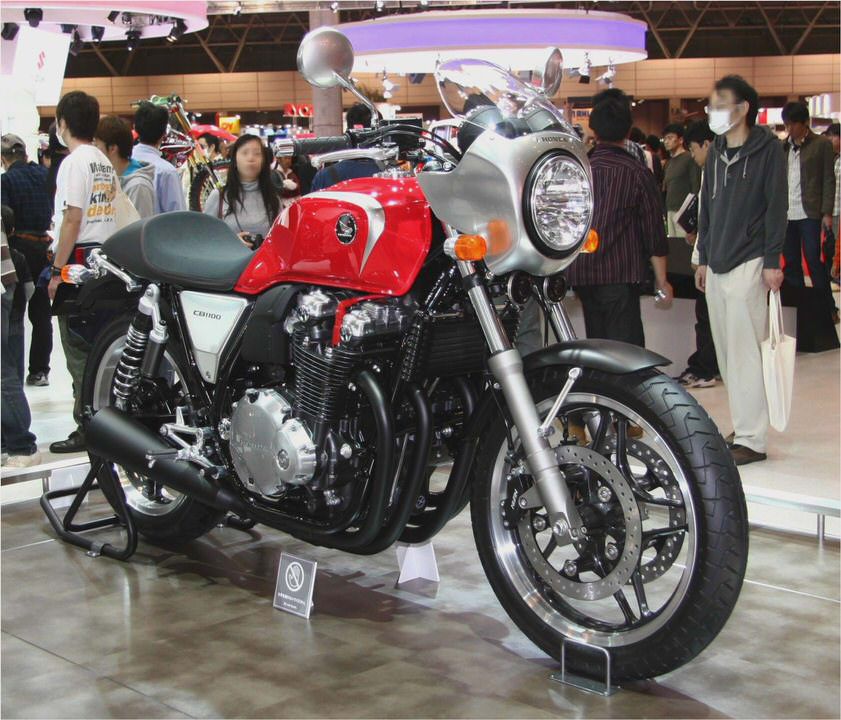 1972 Honda CB750 K2 – 2013 Honda CB1100 Comparison
1972 Honda CB750 K2 2013 Honda CB1100
1972 Honda CB750 K2
1972 Honda CB750 K2
1972 Honda CB750 K2
1972 Honda CB750 K2
1972 Honda CB750 K2
1972 Honda CB750 K2
1972 Honda CB750 K2 2013 Honda CB1100
2013 Honda CB1100
2013 Honda CB1100
2013 Honda CB1100
2013 Honda CB1100
2013 Honda CB1100
2013 Honda CB1100
2013 Honda CB1100
1972 Honda CB750 K2 2013 Honda CB1100
1972 Honda CB750 K2 2013 Honda CB1100
2013 Honda CB1100
1972 Honda CB750 K2 – 2013 Honda CB1100 1972 Honda CB750 K2 1972 Honda CB750 K2 1972 Honda CB750 K2 1972 Honda CB750 K2 1972 Honda CB750 K2 1972 Honda CB750 K2 1972 Honda CB750 K2 – 2013 Honda CB1100 2013 Honda CB1100
2013 Honda CB1100 2013 Honda CB1100 2013 Honda CB1100 2013 Honda CB1100 2013 Honda CB1100 2013 Honda CB1100 2013 Honda CB1100 1972 Honda CB750 K2 – 2013 Honda CB1100 1972 Honda CB750 K2 – 2013 Honda CB1100
1972 Honda CB 750 K2 Vs. 2013 Honda CB1100
Honda has become a juggernaut manufacturing company based on its mass-appeal, easy-to-use machines. For instance, the Honda Cub is the world's best-selling motorcycle ever — over 50 million sold — and formed the basis for the iconic 1963 "You Meet the Nicest People on a Honda" advertising campaign.
Since then, Honda motorcycles have increased in size, but they have always retained that core Honda ethic of being machines that simply work. When Honda announced a new CB that clearly traced its roots all the way back to the groundbreaking 1969 CB750K0, we wanted to perform a direct comparison of new and old. Our friend Daniel Schoenewald generously lent us his very nice condition, original spec 1972 CB750K2, and we did just that.
To add further dimension to the test, we enlisted the help of young contributor Geoff Faber, who at 24-years old always rides machines considerably younger than himself. I on the other hand, having just turned 55, remember the CB750 well; I was intrigued to find out whether the CB1100 has the same charisma as the original Honda Four.
Compared to the absolutely dominant British parallel twins of the sixties, the four-cylinder Honda CB750 debuted in 1969 was a completely new generation of machine. The SOHC motor was so much faster and smoother than anything that had come before; it was a seismic change in the way motorcycles performed. It wasn't just the Honda's engine that was so startling — that it came with a five-speed gearbox, an electric starter, and a front disc brake (the first on a road bike), took the buyer into uncharted motorcycle territory, as well.
Sitting astride the CB750, with upright sweptback bars and mid-mounted footpegs, it is immediately noticeable how well placed the ergonomics are. The bike feels substantial and solid beneath you, and that classic chain rustling of the motor evokes a lot of good memories; there is nothing that sounds quite like a CB750 Four.
The clutch pull is easy and, moving away, the bike feels natural to ride. However, its 500 pounds can definitely be felt. This reminds us of the importance of mass-centralization.
There are many current bikes — not least Honda's own VFR1200F — that are heavier than the CB750, yet, because their mass is so centered, they feel much lighter to the rider.
The CB750 is a bit-cold blooded; to get it fired up it needs the hand choke lever for the four carbs to be raised, and a fair amount of engine cranking to get it to rustle to life. Once warm, it starts instantly.
When underway, the CB750 motor feels smooth; there's a high-frequency vibration, for sure, but it is well-insulated from the rider for the most part, and can only be felt through the handlebars and footpegs. Compared to other bikes at the time, such as any of the British twins or the 750cc Triumph Trident/BSA Rocket III triples, the Honda is of course dramatically smoother; with a claimed 69 horsepower output, it was around 20-percent more powerful, as well.
At speed, the CB750 handles impressively for a 40-year-old machine. The ride is plush enough, though compared to modern suspension it is not particularly well-damped. Sprung fairly hard, the bike works best on high quality roads; however, if the going gets bumpy, then the rider needs to do some serious chassis management mid-corner as the bike will wallow, especially at speed.
The key is to make sure you're on the throttle through corners. Do that, and the chassis and swingarm stay tight; smooth riding wins out for sure. On a neutral throttle in long sweepers, the bike will produce a gentle rear-end weave.
It is not terminal, and merely reminds you to respect the partnership you're engaged in.
Turn-in is very precise, and the handling in general is pleasantly predictable, so the CB750 is an enjoyable bike to ride fast through 30-40 mph twisties. The gearbox is a bit stiff, so you have to be deliberate about gear selection and shift a little early, rather than mid-corner. Overall, the 1972 Honda CB750K2 is an accommodating and surprisingly modern-feeling bike to ride—after all, it is a Honda.
"After riding the CB750, I couldn't help but have an appreciation of the impact the first Honda 750 must have had on the motorcycle world in 1969," Geoff says. "Considering I have spent a good amount of time on Triumphs, Nortons, and BSAs, I can see how, if you were a young man in 1972, the bike you wanted was the Honda; at the end of the day, the Honda was just a better bike. It may or may not have the cult following of its friends in Britain, but it is much more rider friendly."
Compared to the CB1100, Geoff said, "Even after 40-plus, years, this example ran very well, handled well, and stopped much better than I thought it would. To me, this bike is like a cute mom in her early 40s. She's hot, you want her, she's fun to ride, and can teach you a lot about the ways of the world, but at the same time you know this relationship with Mrs.
Robinson is connected to a certain timeline. No different, the CB750 is great, but it's also aging. The front brake needs some attention, the clutch, like the color of Mrs. Robinson's hair, is fading.
These are all things that one needs to con- sider when entering a brilliant love affair. Did I like the CB750? Yes, and all the cute college girls smiled as I rode it through campus."
2013 Honda CB1100
With the success of the CB750 — and spawning what became known as the UJM (Universal Japanese Motorcycle) — it is natural that Honda might cast its eyes around to see what market opportunities have been left unfilled for a do-it-all inline four.
With the recent Great Recession still far from fading for many people, the chance to buy an affordable, powerful, easy-handling motorcycle seems like a niche just wait- ing for attention.
There is no doubt that the CB1100 has been built to a price, as many modern-day goodies are absent. An air-cooled motor and a chassis with basic suspension (twin shocks) and non-radial front brakes sound uninspiring; however, Honda actually executed the concept extremely well and produced a modern looking and feeling motorcycle with enough hint of retro to excite the older generation.
The engine is large and good looking; because the bike is devoid of plastic, it takes stage, front and center. Honda doesn't quote horsepower figures, but the engine is much more powerful than you expect.
Unlike the original four-carb engine, the CB1100 has flawless fuel injection that delivers the power seamlessly and across the rev range. There is no hesitation, no lag, and the motor feels a lot torquier than many other multi-cylinder liter bikes I have ridden.
Large handfuls of throttle are rewarded with brisk acceleration, and top gear roll-ons produce all the power necessary to overtake just about any- thing. Sure, it doesn't have the mind- warping thrust of a hyperbike, but we all know that in the real world you don't actually need that. The motor does have that familiar CB rustle, and it is smooth and confident; for the vast majority of riders, it has all the power you will need.
Likewise, the suspension is a modern take on conventional thinking. The twin shocks and front forks are firmly sprung (preload adjustable) and properly damped (the damping is not adjustable). The CB1100 feels firm in the comfortable saddle, especially over bumps, and the bike in town has a nice plush ride.
Although the CB1100 weighs 60 pounds more than the CB750, the 1100 is balanced and the weight is central, so it feels much lighter than the original and the handling shows that. Naturally, the mid-mounted (rubberized) footpegs will scrape if you are going quickly, but the CB1100 has quite good ground clearance and impeccable manners in the corners.
The brakes, despite not being of the radial variety, lack for nothing. They possess loads of feel, and ample stopping power is there whenever you need it. ABS is available as an option and, besides the fuel injection, it is the only real nod to modernity that Honda provides to the 1100.
As with everything on this bike, the clocks are absolutely enough. They are simple, easy-to read, and, although I'd like a gear indicator, it is not necessary; this isn't a bike you stir the gear-box on frequently.
So, I loved the CB1100 and, judging by the questions and admiring glances I received everywhere I stopped, so does the general public — motorcycling and four-wheel bound. It looks like a real motorcycle — it appears large and it boasts a strong road presence. Yet, despite appearances, it is light feeling, beautifully balanced, and not the least bit intimidating. It's a real motorcycle, but it also looks like a nice motorcycle.
No coincidence.
How do the younger guys like Geoff feel about the new model? "The CB1100 is why you meet the nicest people on a Honda," Geoff said, repeating the famous slogan. "The bike is a joy to ride. Even with liberal doses of throttle, the power from the air-cooled 1140cc motor is smooth and consistent, and always on tap no matter what gear.
"Speaking of gears, each shift is a slice of euphoria; the gearbox is brilliant. My only complaint is that I would have liked one more ratio; this bike would have benefited from a sixth gear, as at freeway speeds, the motor just felt a bit busy.
"There is plenty of low-end torque to push the bike while in top gear, yet not to the point of blistering acceleration. The brakes are great, and one, maybe two, fingers are all you need to bring this bike to a manageable stop. One of my favorite things about the CB1100 is how the balls of my feet were right in line with the shifter and brake levers; both controls felt smooth and crisp. This is a bike for the everyday man with a clear idea of what is important in a motorcycle.
The man who, like his father 40 years before, is looking for a quality bike, with plenty of power and respectable motorcycle lineage. If the CB750 is the hot mom, then the CB1100 is her beautiful daughter."
The original Honda CB750 Four changed the motorcycling world when it debuted, and the new 2013 CB1100 honors its memory. The original machine rides well, even now; it feels solid, smooth and mannered. The CB1100 is naturally a lot faster, and handles a lot better, but the DNA remains and both bikes stand up to close scrutiny.
The target owner for a bike such as the CB1100 isn't a guy who is looking to be a part of an image; he is a rider who genuinely wants a quality motorcycle. He isn't concerned with trying to fit into a subculture of motorcycle people or join a club. He is a rider who made the decision to buy a bike based on reason; he wants something comfortable, fast and reasonably priced, and without doubt, the CB1100 hits all those marks.
The Honda CB1100 isn't going to make you the coolest, baddest guy going down the road. That doesn't matter, as you are going to spend half the money, and feel like you're going twice as fast. If you look carefully, you'll notice that many CB1100 riders have one of those knowing half- smiles; he won't wink at you because he won't be concerned about what you think.
He will be quite happy, self-confidently going his own way.
Ten Essential Specifications:
1972 Honda CB750K2:
Engine: Air-Cooled, SOHC, 2vpc
Bore X Stroke: 61mm x 63mm
Displacement: 736cc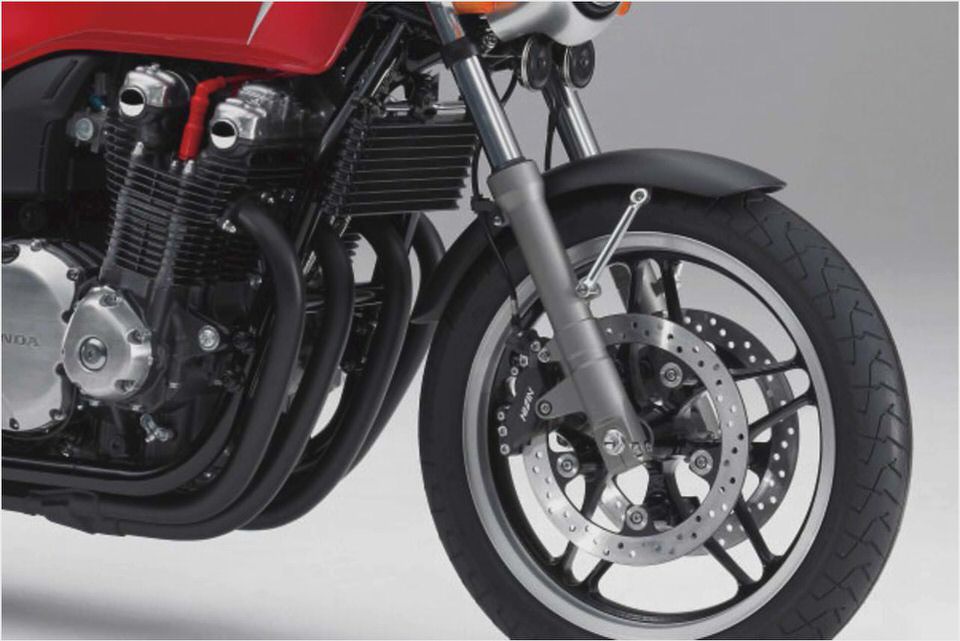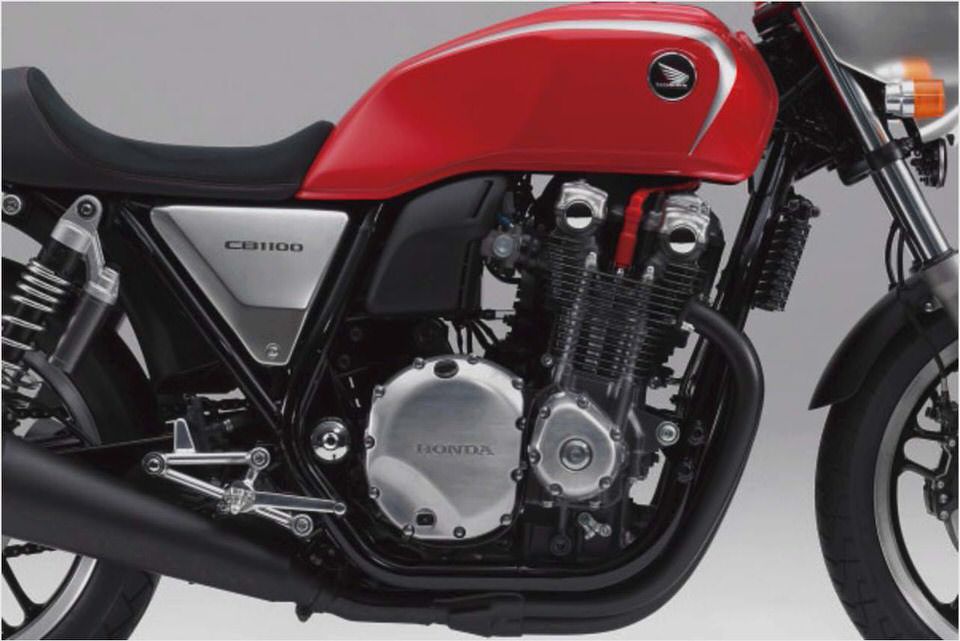 Fueling: Four 28mm Keihin Carbs
Transmission: 5-Speed
Tires F/R: 3.25-19 / 4.00-18
Brakes F/R: Disc/Drum
Seat Height: 31.9 inches
Weight: 480 lbs. (dry)
Price: $1702 ($9213, adjusted for inflation)
2013 Honda CB1100
Engine: air-cooled, DOHC, 4vpc
Bore X Stroke: 73.5mm x 67.2mm
Displacement: 1140cc
Fueling: EFI w/32mm Throttle Bodies
Transmission: 5-Speed
Tires F/R: 4.3-18 / 5.5-18
Brakes F/R: Disc/Disc
Seat Height: 31.3 inches
Weight: 540 lbs. (wet)
Price: $9999
Riding Style – CB750
Helmet: HJC CS-5N
Eyewear: Ray-Ban Original Wayfarer
Jacket: Tour Master Coaster 3
Gloves: Tour Master Summer Elite 2
Jeans: Levi's 514
Boots: Tour Master Nomad 2.0
Riding Style – CB1100
Helmet: HJC IS-33
Eyewear: TAG Heuer Speedway
Jacket: Tour Master Magnum
Gloves: Roland Sands Design Domino
Jeans: Kushitani Edwin
Boots: Tour Master Vintage 2.0 Road
Photography by Don Williams
This story is featured in the July/August 2013 issue of Ultimate MotorCycling magazine — available on newsstands and good bookstores everywhere. The issue is also available free to readers on Apple Newsstand (for iOS devices) and Google Play (Android). To subscribe to the print edition, please visit our Subscriber Services page .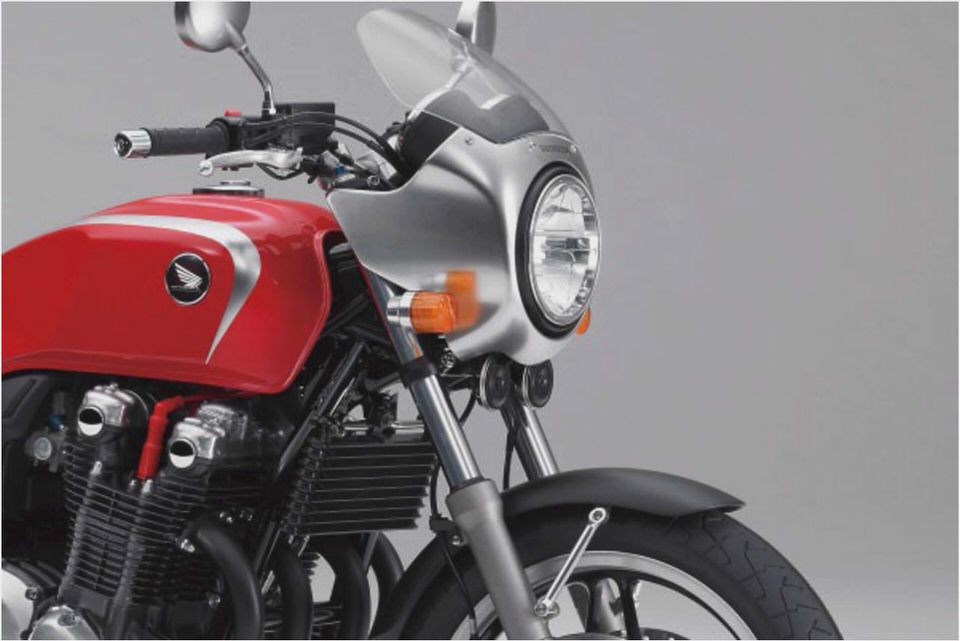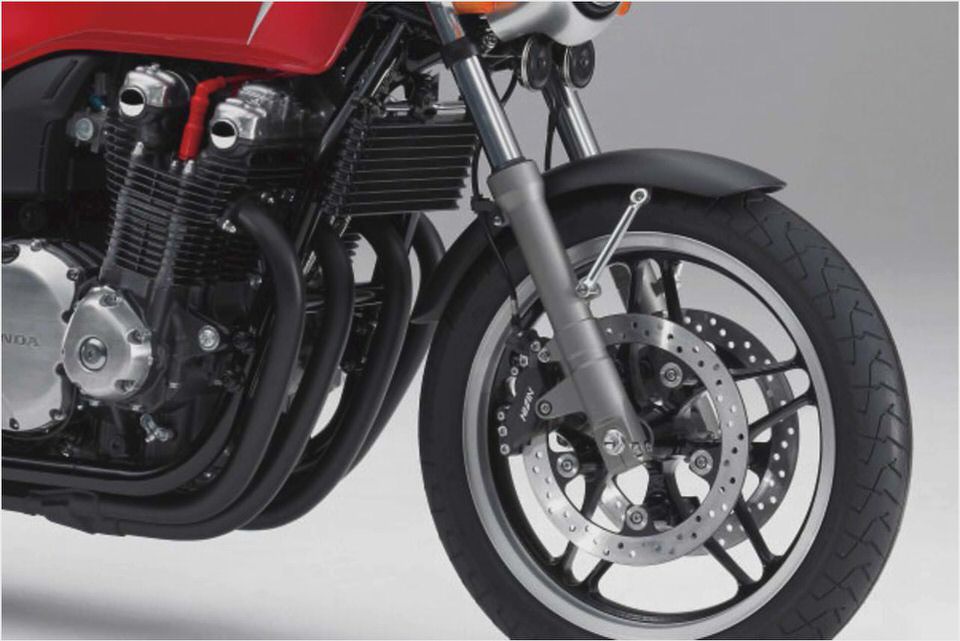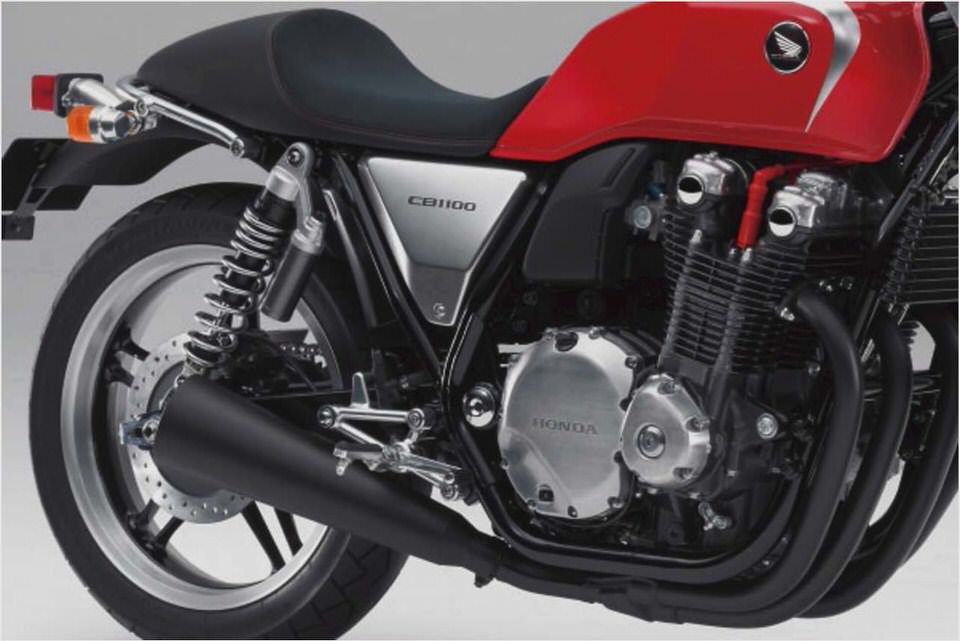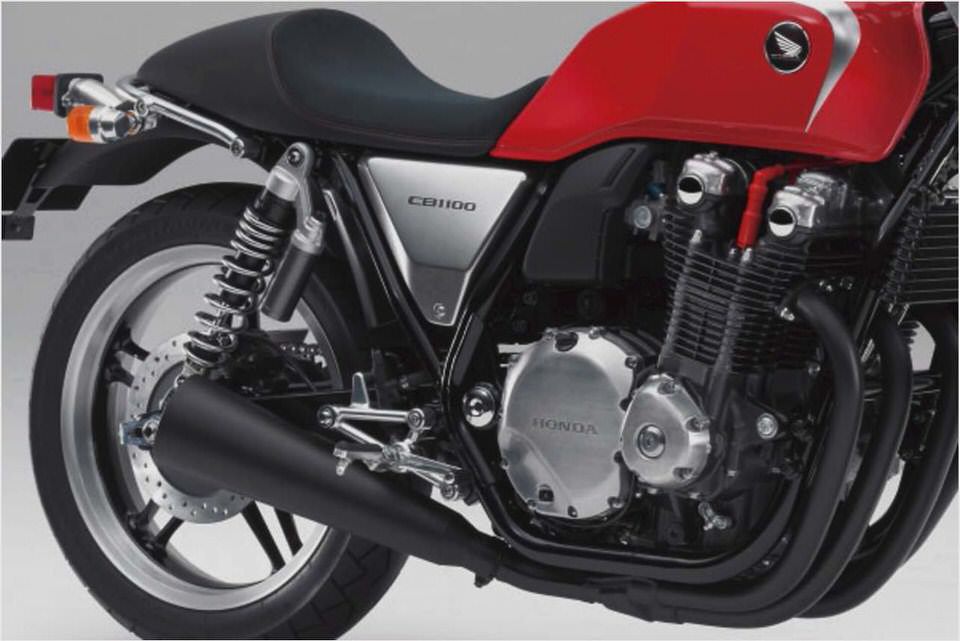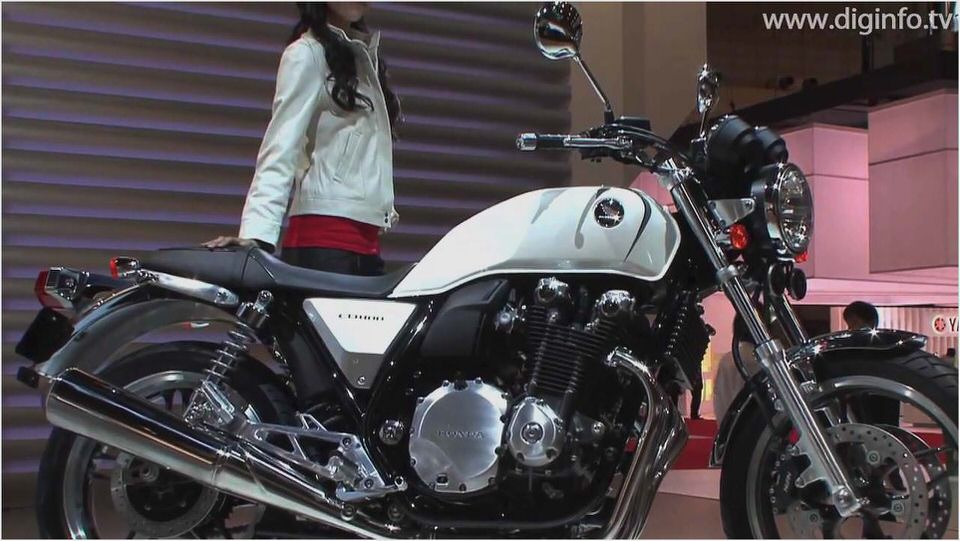 2012 Honda CBF 1000 A Review and Specs Hero Motorcycle
Troy Lee Designs For The World's Fastest Racers™
Randakk's Supercharger Prototype for Honda GL1000 Randakk's Blog
The Story of The CB750 Prototype — The SOHC/4 Owners Club
Honda CBF Stunner review – Gaadi.com