Aurora Honda – worth the trip
Honda Fury Special Edition in Matte Silver Metallic
Before last Friday, my extent of knowledge about Aurora Honda was that they are an ABATE supporter, a lot of the Hondas used in ABATE classes come from Aurora Honda, and if you go there within 10 days of completing an ABATE Basic Rider Course, they'll give you 50% off a helmet. 50% That's huge!
My friend Dan (the guy with the dual sport I've been borrowing), and I went to Aurora Honda to look at some modular (flip-up) full face helmets. Walking in the door, we got drawn to the pair of Furys (Furies? Furries?) on the sales floor. I wanted to take a ride, but the bikes hadn't had the dealer prep yet.
I settled on throwing a leg over to get a feel for the chopper. Very nice! I hate to say it, but it fit me far better than Harley's Fat Bob. Handlebars, foot controls – all perfect.
It also felt like it would be easy to control on the street; the front end, while raked and stretched, did not seem unruly. Unfortunately, I can't tell you another thing about the bike, since all I could do with it was sit there and say, Vroom, vroom. Maybe another time.
Sitting behind the Fury was a DN-01. what Honda classifies as a Crossover. A crossover? What is it, a minivan/SUV/station wagon? From Honda's website:
A fresh, revolutionary new concept in motorcycling: the world's first crossover bike
It's like nothing you've ever seen on two wheels. And for good reason: Honda's stunning new DN-01 is in a class of its ownthe world's first crossover bike. Its styling and seating position alone set it completely apart, showing influence from the world of our sportbikes, sport touring machines, and cruisers. But underneath that bodywork the DN-01 is even more revolutionary, offering Honda's radical new HFT Transmission. Yes, it's an automaticbut an automatic unlike anything you've ever seen.
You can shift it into six preset ratios, or you can let it function as a stepless, no-shifting Continuously Variable Transmission, or CVT. The DN-01 is a perfect choice if you're looking to get into motorcycling, if you're a long-time rider who wants to be on the most cutting-edge bike out there, or if you're just looking for something completely different. This bike is going to turn heads like no other in 2009.
OK, so it's not brand new, but I hadn't heard of it before, nor do I think I've seen one. At least nobody pointed one out to me as being an automatic sport-looking type thing. The concept of a sporty style with automatic transmission is counter-intuitive to me, but hey, I'm a Harley rider, so what do I know about a Honda crossover?
Again, maybe I'll get a chance to ride one and gain a better understanding of the bike.
After chatting with the very friendly and informative salesman for a while, we headed over to the parts counter to see Jon and Tim about helmets. Among other brands and styles, they sell KBC FFR modulars and have a great selection of sizes and colors. Despite the small space as compared to the monstrous Harley dealerships I'm used to, they had a large selection of clothing, parts and accessories.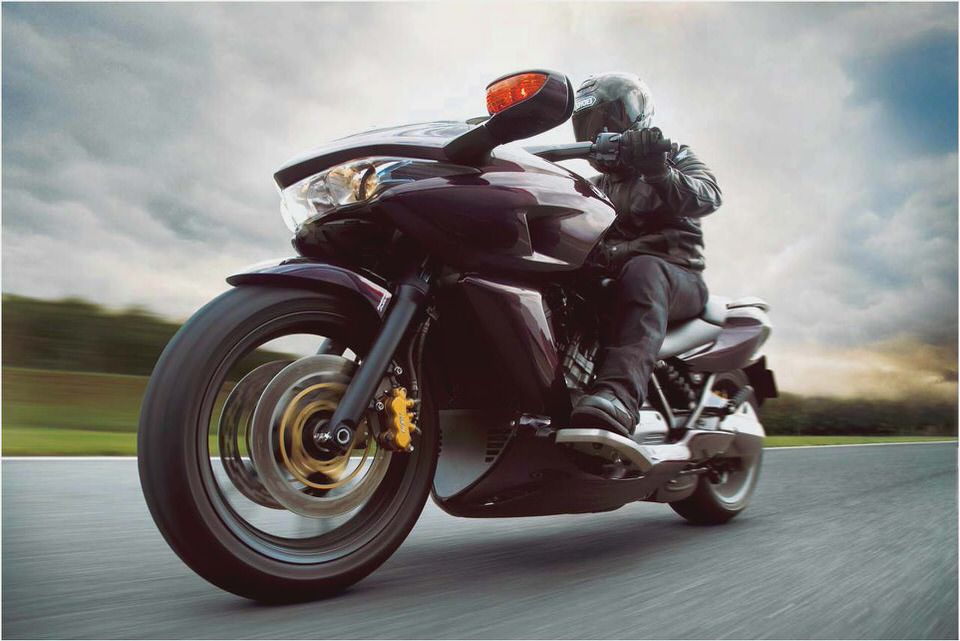 There was a lot of stuff for dirt riding, which now interests me, especially the boots with more coverage and stiffness than what I ride with on the street.
Because Dan never likes to buy anything without tirelessly checking out all the options, we drove over to Vickery and tried on a couple of HJC modulars and a high priced Shoei, which he had already researched online. We didn't like any of them as much as the KBC, which has a very sturdy metal-on-metal hinge and locking mechanism for the chin bar.
Back to Aurora Honda to purchase the KBCs. Jon and Tim were both very helpful and a pleasure to deal with, and since they also can order from Drag Specialties and the other aftermarket parts and accessories distributors, I'm likely to visit them again.
While completing the transaction, I asked Tim if they also offered the 50% discount for riders who complete the Experienced Rider Course (ERC) through ABATE. They haven't in the past, but Tim said they would in the future. I spoke with Perrie at the ABATE office, and there are no more ERCs offered for the year, but they'll start back up again in 2010.
Think about it. $100 for the ERC through ABATE. You get a refresher to help you become a safer rider, get a discount on your insurance, and you can get 50% off a helmet at Aurora Honda within 10 days of completing the course. Depending on the helmet you buy, the class could more than pay for itself.
What a deal!
Aurora Honda is definitely worth the trip from northern Colorado.
Honda CR-Z Auto Express
Honda CB125 Twin T2 DIY Reviews!
2013 EICMA: 2014 Honda CTX1300 — First Photos and Specs RideApart
Honda SL350
Honda VTR bike in India with its all the models details, specifications…