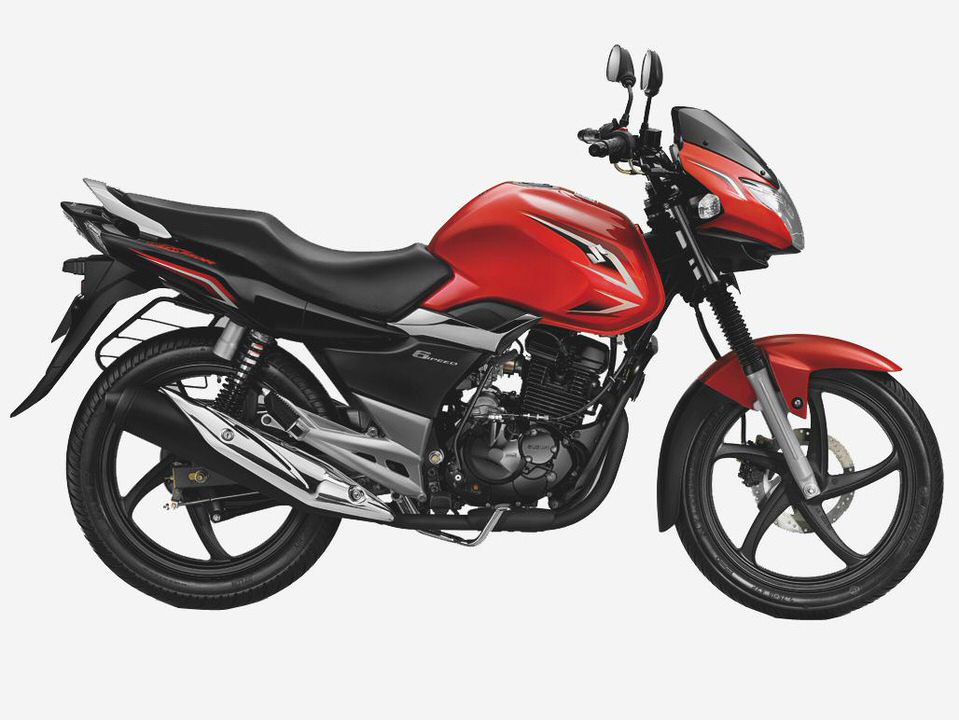 Related Content
Motorcycle Poll: Which 750 Four would you buy?
When Honda launched the immortal CB750 Four back in 1969, it was so far ahead of the curve it too.
Sam Costanzo and the Suzuki RE: The End of an Era
Suzuki RE5 guru Sam Costanzo, often credited for almost single-handedly securing and providing parts.
Found on eBay: 1972 Suzuki T500
This week's online browsing found us on eBay looking for something a little different, a little unus.
Take Off the Aftermarket Carbs on a Suzuki GR650?
1977 Suzuki GS750
Years produced:  1977-1979 (8-valve)
Claimed power:  60.7hp @ 8,500rpm
Top speed:  119mph (period test)
Engine type:  748cc air-cooled DOHC inline four
Weight (dry):  506lb (230kg)
Price then:  $2,195
Price now:  $1,500-$3,500
MPG:  37.8mpg (period test)
In the mid-1970s, something unusual was being passed around American Suzuki motorcycle dealerships, with certain shops being offered the chance to test an unbadged Suzuki-built 4-stroke inline four. A 4-stroke? From Suzuki? Yes, a 4-stroke, from Suzuki, and it would set a new course for the then-struggling company.
This lead to the unveiling of the 1977 Suzuki GS750 – a classic Suzuki motorcycle.
Tom Clark was the sales manager at a Suzuki dealership in central California at the time, and he says the testing program started at least as far back as 1974. "I got to ride one in March of 1975," Tom remembers. "It was unbelievable. The geometry was fantastic, close to Triumph. It felt like a Triumph TR6.
You could do anything you wanted on one, and I did. The other dealers and I, we ran the s*** out of them."
Suzuki was in trouble, having bet the farm on a very expensive experiment, the Suzuki RE-5 Rotary introduced in 1975, which was clearly failing. The RE5 Rotary was supposed to represent the future of motorcycling, but while the press loved it, the public didn't. The RE5 Rotary asted only two years, and Suzuki's huge investment in rotary engineering had to be written off. It almost sank Suzuki.
Wary of making a fatal misstep, Suzuki was collecting data on its prototype.
Building on a foundation
Up to this point, Suzuki's engineering forte historically was in 2-strokes. Suzuki introduced the popular Suzuki GT750. a water-cooled 2-stroke triple, in 1971, but knew the days of the "Water Buffalo" (as it was known on the street) were numbered thanks to ever tightening emissions regulations in the U.S. and Europe.
Even before the disastrous RE-5 Rotary, Suzuki management had determined the company needed a 4-stroke flagship road bike in its offering, and it had to be the best on the market. With the painful experience of the giant hole in company finances that had been created by trying to be futuristic, Suzuki's engineers turned 180 degrees and decided to perfect a conservative 4-stroke inline four design. The basic parameters called for a bike that performed on the street, but not at the expense of reliability.
Designing Suzuki's first 4-stroke must have been nerve-racking for Suzuki engineers, who didn't have the breadth of experience in that arena as the engineers at Honda or even Kawasaki. Rumors circulated at the time that Suzuki had cribbed a lot from the Kawasaki 900, as both the Suzuki mill and the Kawasaki 900 had chain-driven overhead camshafts and the same valve timing, valve angles and valve sizes.
And even if Suzuki didn't copy directly from Kawasaki, there's no denying its engine was more a refinement of prior ideas than a new concept. Starting at the bottom with a 9-piece crankshaft supported by roller bearings and driving an aluminum clutch, the short-stroke engine had chain-driven dual overhead cams and aluminum heads with pressed in cast iron liners, all of which was accepted design practice for a modern high-revving 4-stroke.
There were admittedly significant differences. The Kawasaki had taller gear ratios, a unique exhaust system, and different frame geometry. It was also considerably heavier. Plus, the Suzuki's swingarm pivoted on caged needle bearings instead of the Kawasaki's bronze inserts.
Any copying from Kawasaki, if indeed it existed, stopped with the GS' engine, and even there Suzuki exhibited independent thought.
Evidence of intelligent and user-friendly design was scattered through the engine. The clutch basket could be removed without splitting the cases, the cam chain tensioner was automatic, and valves were adjusted by shims that could be popped out with a simple tool.
About four years after the first blueprints were drawn, Suzuki finally decided its new four was ready for the public eye. The rollout was as carefully crafted as the motorcycle. Cycle Magazine was offered an exclusive, with a tester flown to Japan to sample the new model.
That test went well, and a formal press intro took place in July 1976, when six magazine writers were introduced to eight GS750s on a riding route that spanned 700 scenic miles of Washington, Idaho and Montana.
The assembled journalists raved. The GS750 started easily, was quiet, didn't vibrate, and was stable at high speeds. "This 750 performs like no other stock 750 ever made and promises to capture a large share of this popular market," declared Rider magazine's Dick McCarty.
Better than a 1000?
Bikes finally hit U.S. dealer showrooms in late 1976. Tom Clark remembers that the people coming to the California Suzuki dealership where he then worked were mostly buying dirt bikes.
We sold five dirt bikes for every street bike. Most of our blue collar customers wanted dirt bikes. We put on club rides to generate interest in street bikes.
Before the Suzuki GS showed up, most of our street bike customers were riding Water Buffaloes or the T-500 Titan. The Water Buffaloes were the mainstay of our big bike market, even though they barked and ran unevenly at low speed. We called them 'buck bucks.'"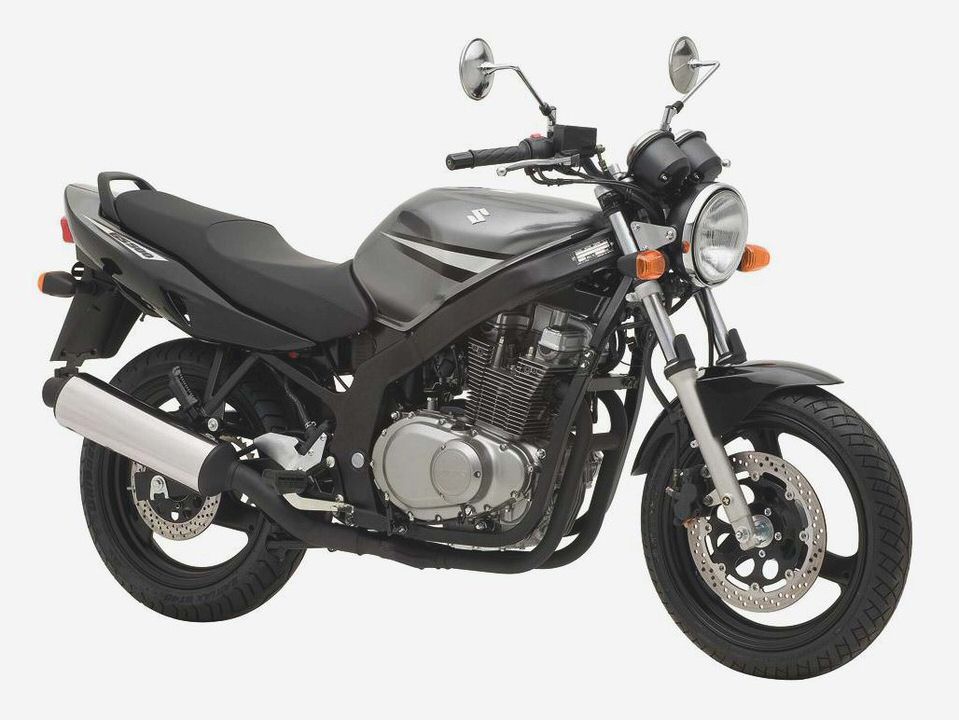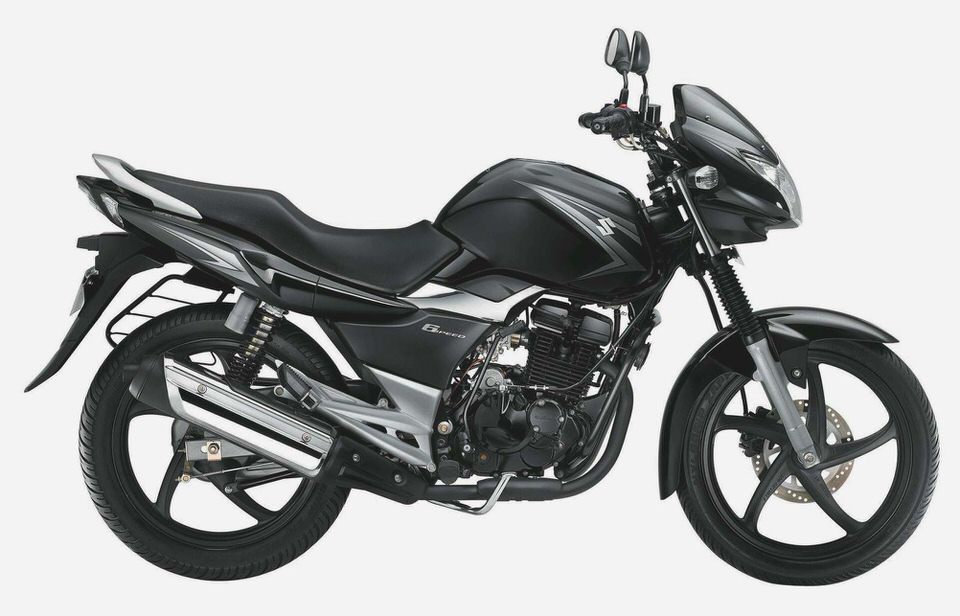 Many of Tom's customers read the motorcycle magazines of the day, which followed up on their initial press previews of the Suzuki GS with full road tests. "All Suzuki wants to do is to sell lots of motorcycles to people who have not bought from Suzuki before," explained Cycle World, adding, "Suzuki plans to do it by offering a quiet, tasteful motorcycle which is also the quickest and best-handling 750 on the market."
To further asses the new bike's merits, Cycle Guide pitted a Kawasaki KZ1000 against the Suzuki GS.  "Who in his right mind would compare a 750 to a 1000?" asked the writer, who then proceeded to show the comparison was more than rational, pointing out that on the quarter-mile drag strip, the Suzuki was only a half second and 2mph slower than the much larger KZ.
Given that the Kawi had about 250cc more displacement to play with, the Suzuki stacked up well. The Kawasaki was faster and got better gas mileage, but the Suzuki handled better and had better brakes. Cycle Guide concluded, "We rate [the Suzuki GS] as THE best-handling Japanese big-bore street bike."
There were some minor niggles, however. Testers objected to the single fuse that acted as a safety on the Suzuki's electrical system, and suggested that additional fuses be incorporated to protect the bike's electrics. And the flimsy door that locked over the gas spout could conceal the fact that the rider forgot to replace the cap, leading to fuel slopping out over the tank.
"When the Suzuki GS showed up, we had customers coming over from Honda," Tom remembers. "The GS was the fastest and best of the 1976 and 1977 750cc Fours. The KZ Kawasaki was a formidable foe for the GS. It was very fast, but it was also heavy."
The people who came to Tom's dealership to buy GS Suzukis were mostly farmers and white collar workers, and Tom says he sold a lot of GS750s to guys in their mid-30s, most of whom had owned other motorcycles before they bought their GS. "Younger people were buying RD350 Yamahas," Tom says. "They wanted to go fast, and that was about it. The people who bought GS Suzukis read the magazines and were attracted by the all-around performance of the bike. They liked the styling; it made the bike look a lot lighter than it was. It wasn't cheap — the base price was $2,200, a lot of money in those days."
Tom liked the new Suzuki GS so much he set aside two for himself, one to ride and the other to be left in its crate. "It had a good dual overhead cam and it felt good. It felt like a motorcycle." It was also bulletproof, a well-earned reputation the Suzuki GS carries to this day.
One Saturday, as a demonstration, Tom fired up a new Suzuki GS at his dealership and revved it for an hour. "It just colored the pipes, he recalls. "I got on it the next day and rode several hundred miles with no problems." The only warranty problem Tom remembers involved the stator on some early models: A wire to the charging unit would break on some bikes. It was a minor repair to fix, and Suzuki soon found a cure for the problem.
The standard GS750 burbled along happily and successfully for two years. Some test reports complained of an "overly sensitive" rear brake, so Suzuki reduced the size of the rear brake disc, and a dual-disc front brake came along within a year of the first bikes on the market. Various iterations of the basic GS750 were offered through the end of the decade, and then in 1980 Suzuki debuted a 16-valve update of the GS750 engine; the original 8-valve engine was bumped up to 850cc and continued on to 1984.
Owning one today
Even though any 8-valve Suzuki GS750 is at least 30 years old, these are bikes that can still get their owners to work during the week and take them out for a fun ride on the weekend. "It handles. It's smooth, fast, and it stops when you need it to. Not only that," Tom says, "but it's a crowd pleaser wherever I stop, and I don't have to work on it!"
It doesn't really take much to keep a good Suzuki GS running well, Tom says. "A Suzuki GS doesn't eat tires or chains when ridden in a somewhat orderly manner," he explains. "I like to use the original 630 chain, a big monster, and Dunlop 490 tires." However, like most 1970s and 1980s motorcycles, a GS750 needs to have its oil changed more frequently than usually called for on today's bikes. Tom suggests changing engine oil every 3,000 miles or once a year, whichever comes first.
Once properly synced, the GS' four 26mm Mikuni carbs generally require nothing other than the occasional new air filter, and Tom says the ignition points can generally be set and forgotten. That said, Tom recommends running the bike frequently: "You have to run the bike at least once a month, or the gas turns to shellac."
Tom says the engine has a dual power band, pulling strongly to 6,000rpm, and then: "There's a small flat spot, and then power comes on again just before 6,500rpm and the bike pulls like gangbusters. The bike doesn't run well past 9,500rpm, so there is no point revving past there."
Tom finally uncrated the new Suzuki GS750 he had set aside in the Seventies in 1999. It had zero miles on it and had never been ridden. It won the prize for Best Unrestored motorcycle at the West Coast AMA Vintage Show shortly afterward, and he started riding it in Classic Japanese Motorcycle Club events in 2001.
The bike, now with 5,500 miles on the clock, has kept its good looks.
"I have almost 40 bikes," Tom says. "This is the best motorcycle I have ever owned. I love my old BSAs and Triumphs, but this GS was way ahead of its time and fun to ride. I have never been without a GS750 Suzuki since 1977. In my 60-plus riding years this is the best motorcycle I have ever owned." MC
Variations on a theme
Suzuki's GS750 — in fact Suzuki's entire GS line of 4-strokes — was an immediate hit from the time the first bikes started rolling out of dealer showrooms in late 1976. Smarting painfully from the RE-5 fiasco, Suzuki was quick to capitalize on its new-found success with the GS series, and started introducing variations on the basic GS750 almost immediately.
The wire-wheeled GS750 sporting a single disc brake front and rear was quickly followed in early 1977 with mag-wheeled versions employing both single and twin-disc front wheels, and there was even a limited-production Police Special with single-disc mag wheels. Europeans got their own version with wire wheels and the twin-disc front, a variation that never made it to U.S. dealers. A chopper-esque special, the L, was introduced in 1978 equipped with twin-disc mags, as well. The original 8-valve GS750 ended with the 1979 model year, at least in the U.S. with the introduction of the new 16-valve version; the 8-valve engine soldiered on powering Japanese home market versions until 1983. — Richard Backus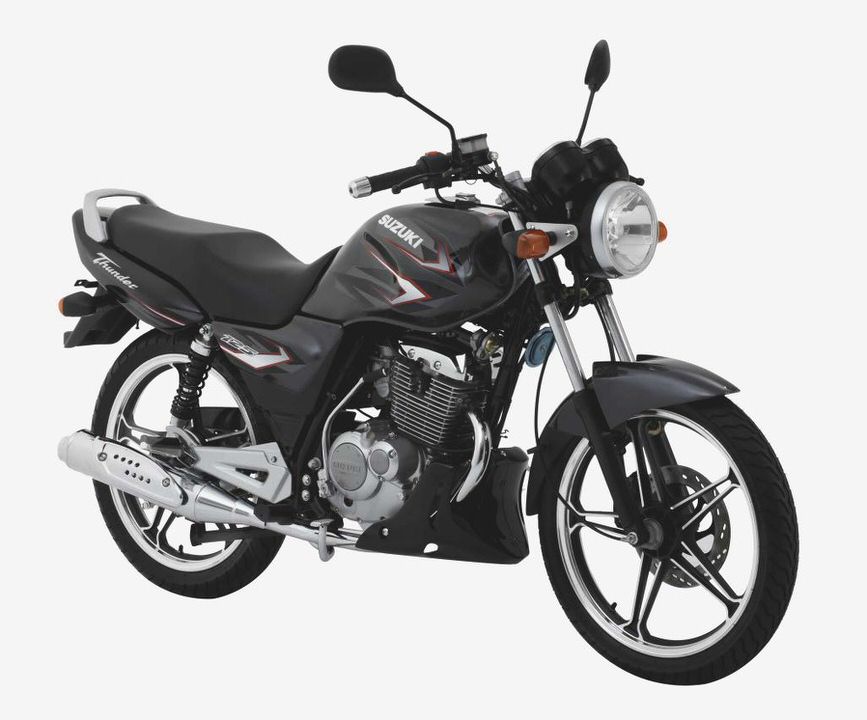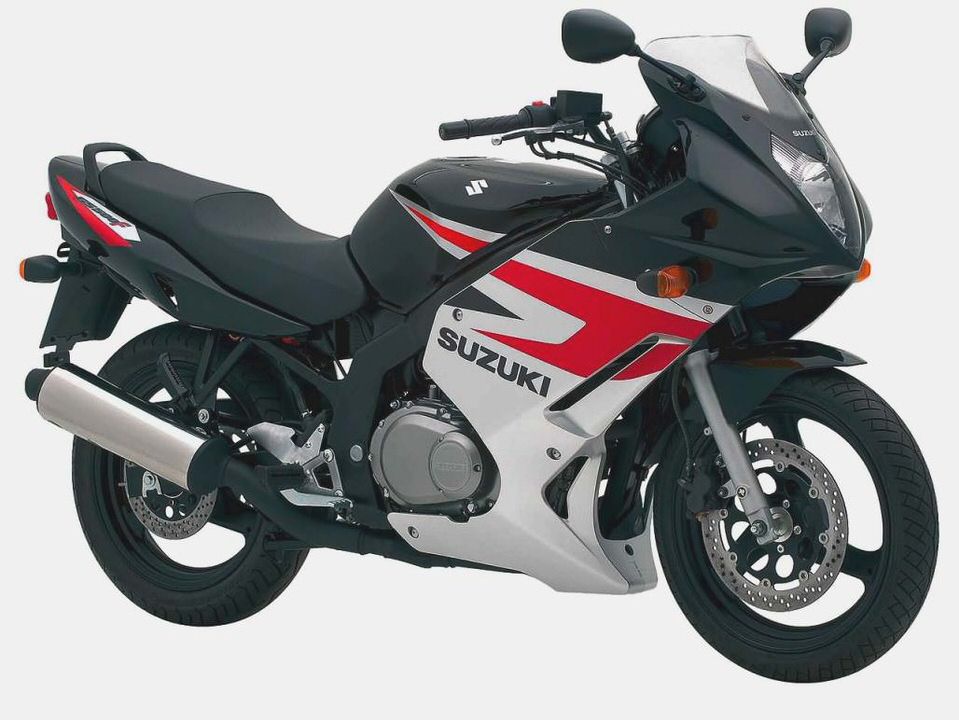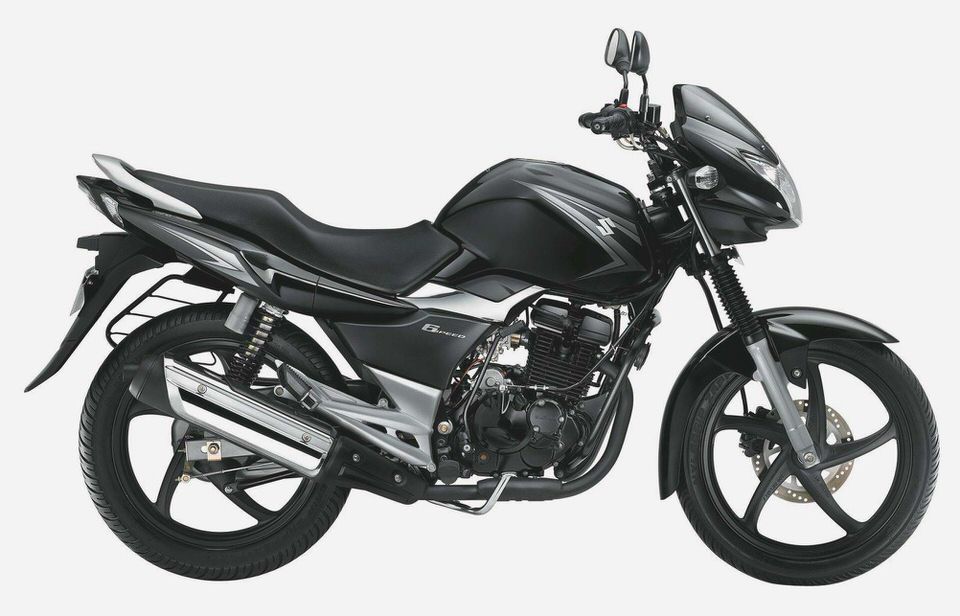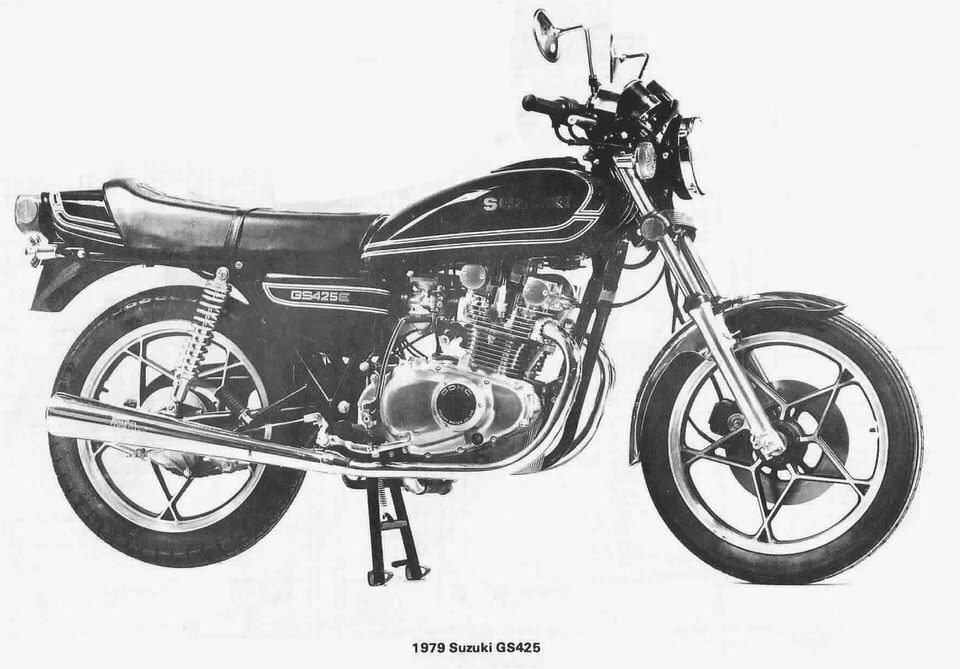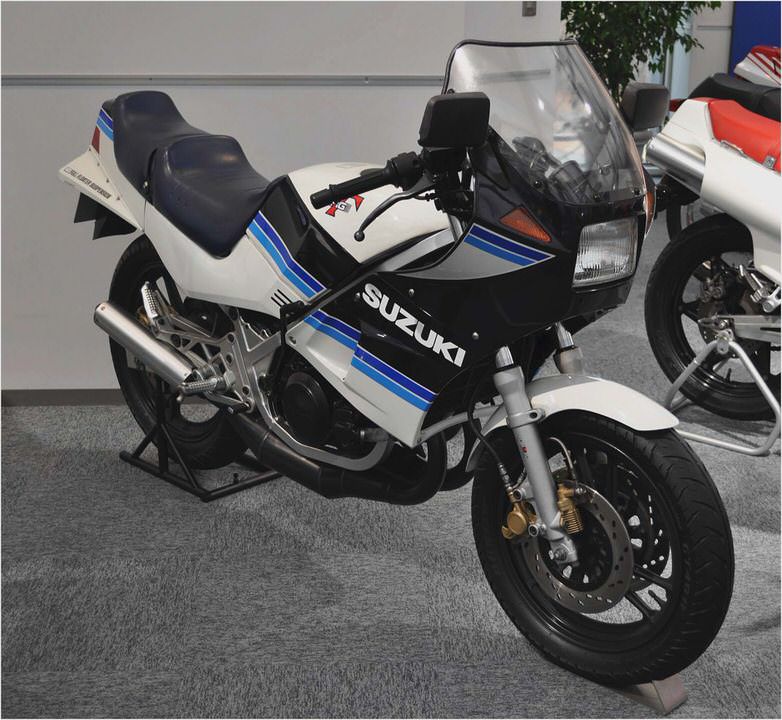 Suzuki XN85 Turbo Road Test
Suzuki RG500 Gamma
2009 Suzuki SX4 Crossover Review
Suzuki DR350 SE eBay
Suzuki hits the nail smack-dab on the head with new XL7 – USATODAY.com