1978/79 AMF Harley Davidson / Cagiva SST 250
Ian B. on Mon 8 Aug – 10:48
Hi,
This is my 1978/79 (HD) Cagiva SST 250, Euro version. Not a cafe racer, but the original bikes had a certain flat track / street tracker elements straight from the factory The bike has not run for the last 8 years and I plan to documents details of the SST during rebuild.
This (HD) Cagiva SST250 is a one-owner bike w/ 2600 miles since new and has been stored / unrun for the last 8 years (block damage). Although it is a HD-Cagiva SST 250, the bike was first registered Sep 1979, and likely manufactured end 1978 / early 1979 at the Varese factory.
This is interesting as (with the exception of the tank badge / seat stencil) this makes the bike a transition-model from AMF, as Cagiva used up remaining stocks AMF-HD components before the modified / facelifted Cagiva models arrived in 1980. Will the exception of the logo on tank / seat, this is a effectively one of the last produced AMF-HD SST250s w/ Cagiva badging. I am very pleased w/ the find.
Interesting issues re. the bike. Unchanged (from memory) from my 1976 SST 250 and no additional details offered by Cagiva. The muffler is still the chrome Lafranconi and the engine casings are all still stamped AMF-HD. The side plate ha AMF-Harley-Davidson (same as the MX-250s) and the Veglia instrument cluster still says Harley-Davidson. This was later changed to Cagiva.
The front brake is a single disc Brembo caliper / iron disc used on Marzocchi forks. A little delicate, but effective if used / maintained correctly. The HD-Cagiva SST250 also had an assortment of CEV / Guzzi parts bin accessories (such as flip-top gas tank lid) and separate fairings for the headlight.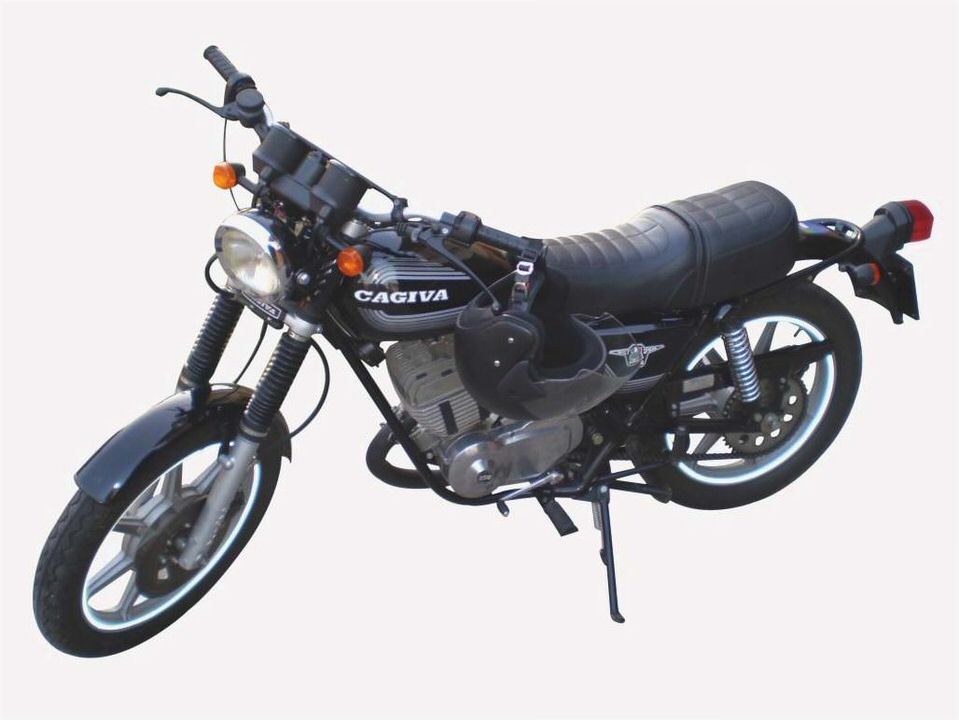 It has the same Radaelli rims w/ the paper thin chrome, but these will be replaced w/ slightly wider Radaellis / Takasago.
These SSTs are very pretty bikes in restored condition, but (like a lot of Italian machinery) not w/o their faults, as these 2-stroke model owners know well. It does appear, however, to be a genuine un-messed-with SST 250, which makes it pretty rare 30 years on. I have seen 2 ea.
SSTs for sale in the USD in the last couple of years, each likely a private import – 1 ea. is stored in a barn as is a total rebuild, and 1 ea. for sale in running condition (but the owner was difficult to deal with).
Now I have my basket case '76 SS250 in pieces also w/ various additional SST pieces sourced from eBay Italy. I will likely use this bike for an SST 250 twin (2 x 125 cc) or SST 350 twin (2 x 175 cc) w/ modified SS250 frame (Yam / Suzuki crankcase w 6 speed). I always thought this was the bike AMF-HD should have produced to compete w/ the Japanese 250-350 market, anyway.
Only being a 250, it's not the biggest bike on the block compared with some of the other builds – it's really not the size that matters, but what you do with it (at least that is what my wife always tells me. )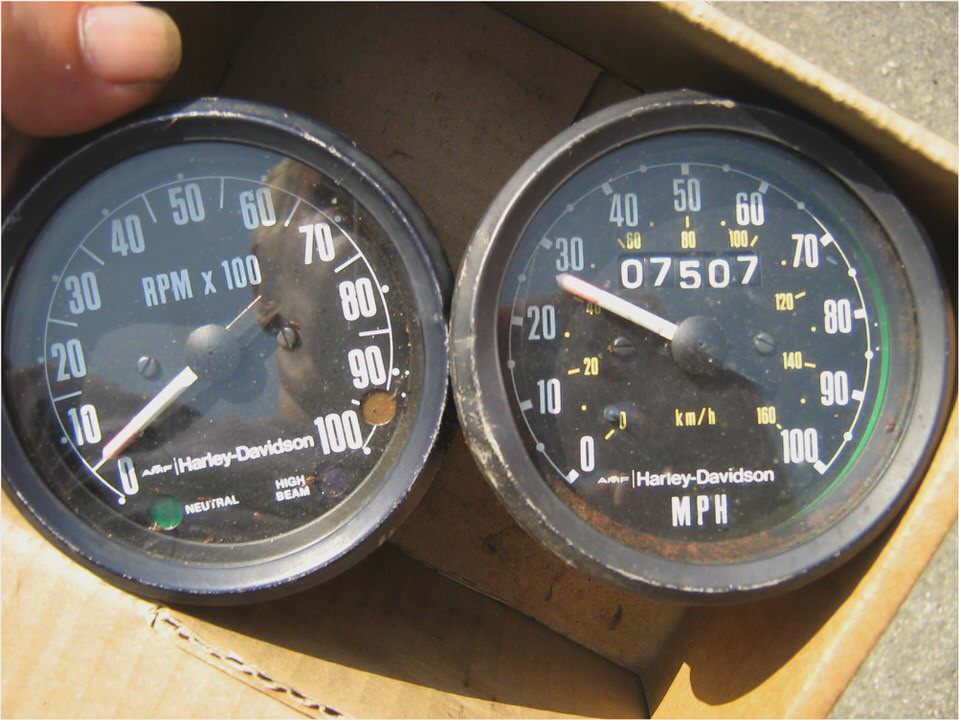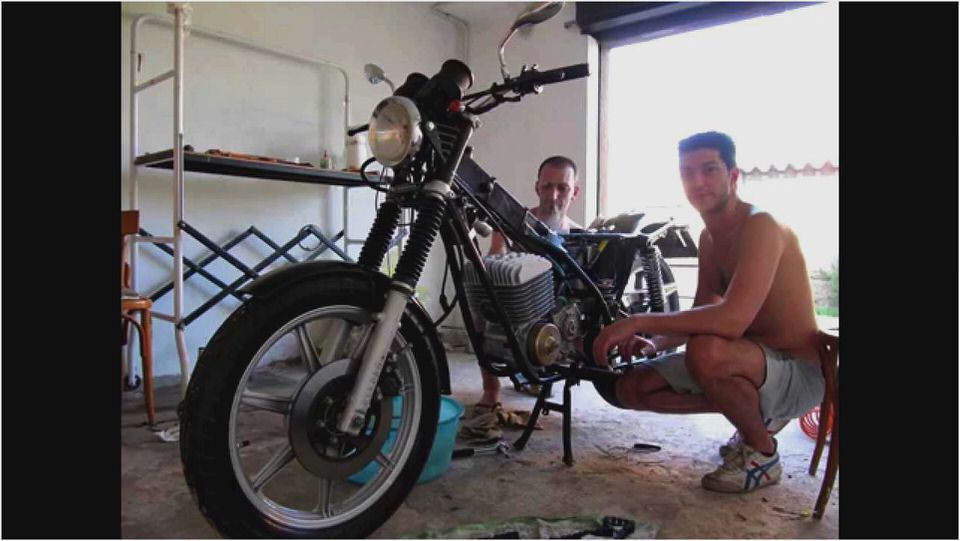 Cagiva Gran Canyon 900 – Pantah Power! – Motorcyclist Magazine
Cagiva 125 Freccia C12 R
Gavin Robertson
Under Construction