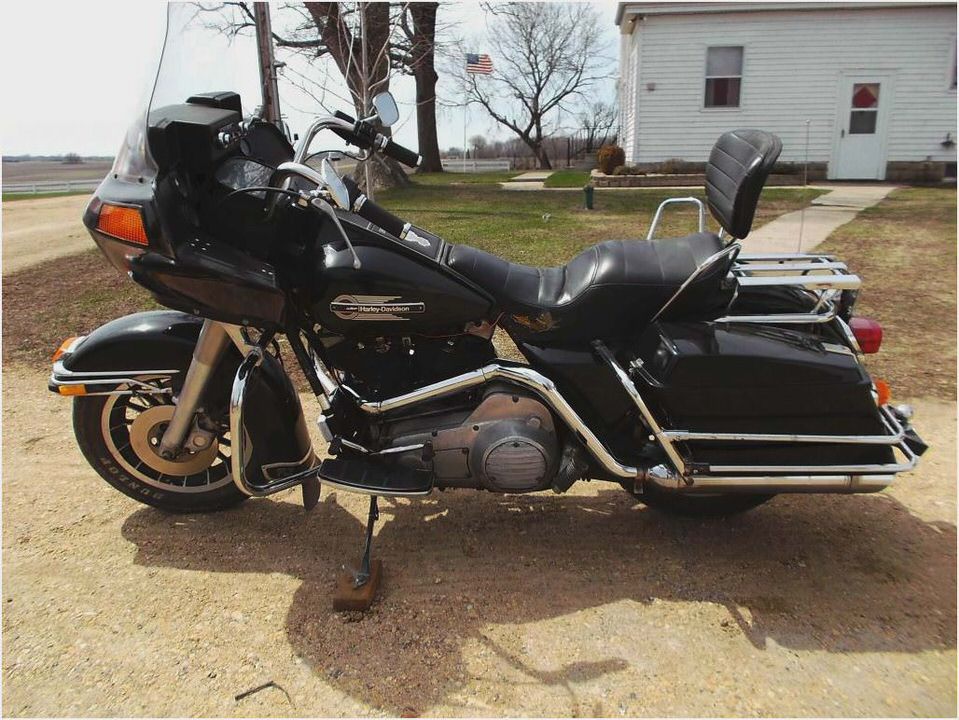 Harley-Davidson Touring photos
Your Name Your Email Your Phone Message Place Order
Complain
Harley-Davidson Touring description
If you have zero feedback, a low number of feedback, or no recent activity on ebay you must contact me prior to bidding. Failure to do so will result in your bid being cancelled. I am sorry to require this, but there are a lot of fake bidders and time wasters out there. It takes time and money to list an item and I want all bidders to be legitimate.
Payment is due within 5 days of the auctions end, no exceptions. No Paypal for full purchase. Bike must be picked up within 30 days of auctions end or storage fees will apply.
This is probably one of the nicest 1983 Harley FLTs left. The last of the shovels and when Harley was not in the hands of AMF. This bike is almost completely original.
The only paint work that I know of is the top of the saddle bags. The other paint is as it was in 1983. I bought the bike from the guy that purchased it in 1984 with 2k miles on it.
Its always been taken care of and it shows. There are no major dents or dings in the paint work. With the exception of a small blemish on the front fairing its extremely clean.
There are small imperfections here and there. What you would expect from a 30 year old black bike. Im sure a good detail man could really make this bike shine. Id rather ride than wash myself.
Everything on the bike works as it should with the exception of the hazard flasher. It fell to pieces and I have not found a new one. The lights and blinkers work fine without it. The light on the front fender does not work either.
Other than that shes tip top. New tires within the last 1000 miles and a service at the same time. The original carb was changed out for an ss many years ago. Starts and runs great.
I do have the orginal chain enclosure for the bike as well as the factory seat and a few other bits. The custom seat on it now looks and rides great. The windshield is a vstream that has been cut down. I do have all the keys for the bags, fairing, and even the original Harley keys for it. The exhaust is factory Harley and has a good tone.
The bike glides down the highway. It truly lives of to the name King of the Highway.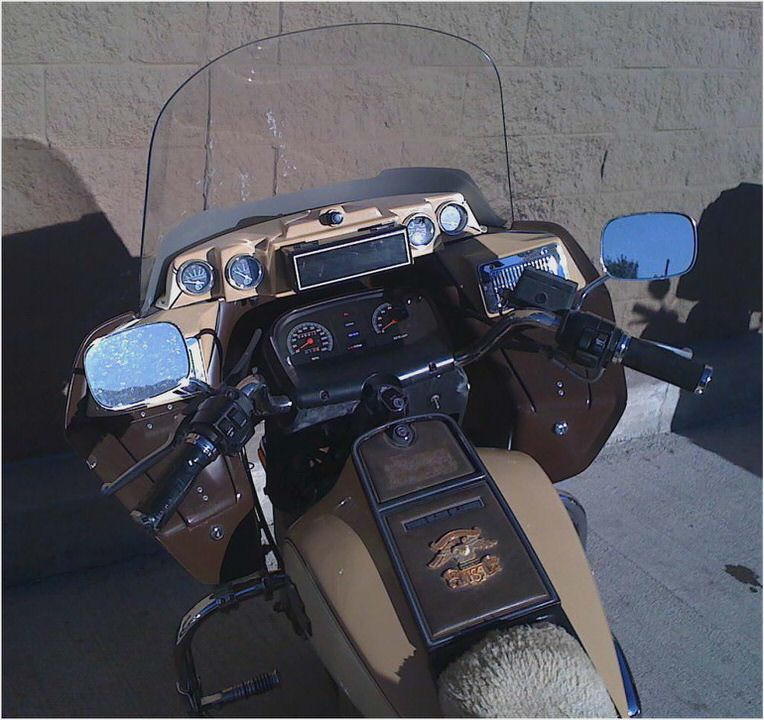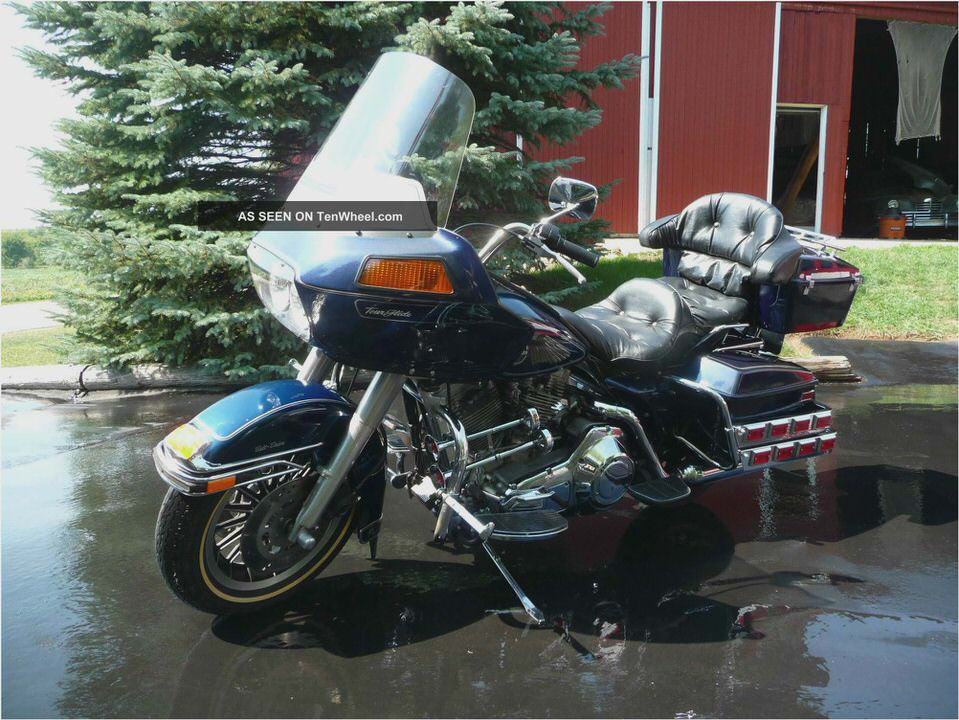 You truly would be hard pressed to find a nicer example. If youve ever wanted an old shovel, this is the bike. It needs nothing but you. Ride it or put it up for a collector piece. It really likes to be ridden though.
There are a few small drips here and there but nothing I would call a leak. The bottom of the pushrod tubes weep a little oil, but nothing major. Ive had 300+ mile days on her, and it you couldnt ask for a better bike.
Especially not one 30 years old. When I tell people its an 83, they are truly surprised.
I have tried to take plenty of pictures to show all aspects of the bike. I dont want there to be any surprises. This is a 30 year old bike. so dont expect a new one when it arrives. Im sure I have forgotten something. so please ask all questions before bidding. The bike does have a clear Tn title.
The bike is being sold as is, where is with no warranty. The bike is for sale locally and may end early if reserve is not met. Once reserve is met, the auction will run its course.
So bid to win as it may not be there if you wait until the end.
Shipping is the buyers responsibility, but I will work with the shipper of your choice in any way possible. Payment due by bank wire, cash in person, or cashiers check. Full payment due within 5 days and please contact me within 12 hours of winning bid to make arrangements for payment.
All funds must clear my bank prior to bike or title being released. The bike must be picked up within 3 weeks of auctions end or a storage fee may apply. Please have an idea of the shipping cost and who youre going to use before you bid if you plan on having the bike shipped. $500 non refundable deposit due via paypal within 24 hours of auctions end.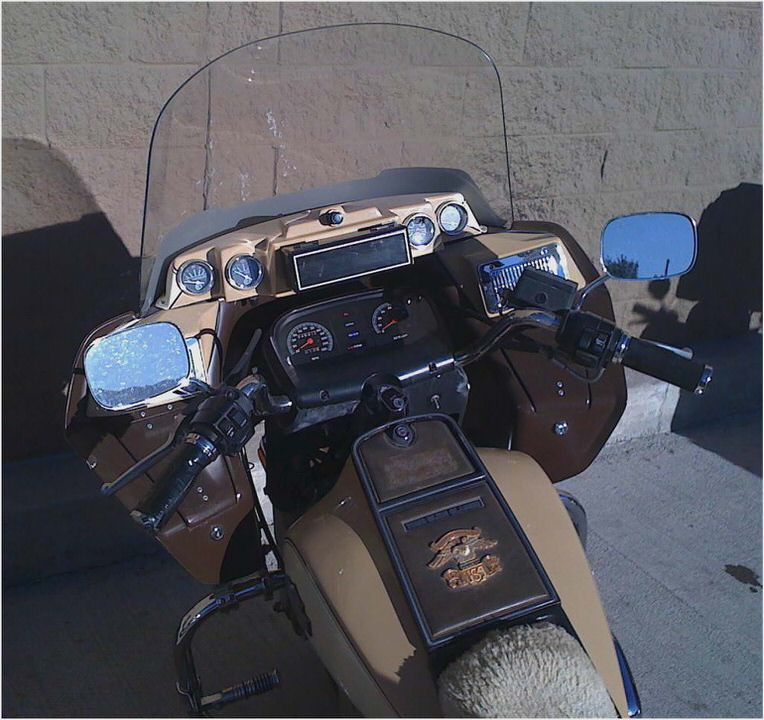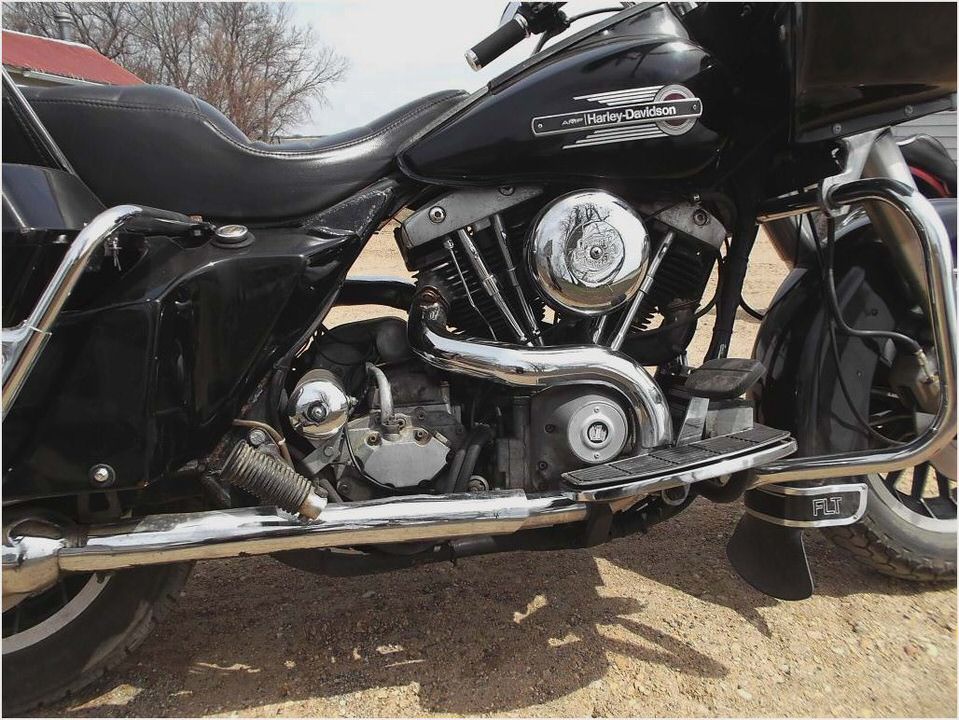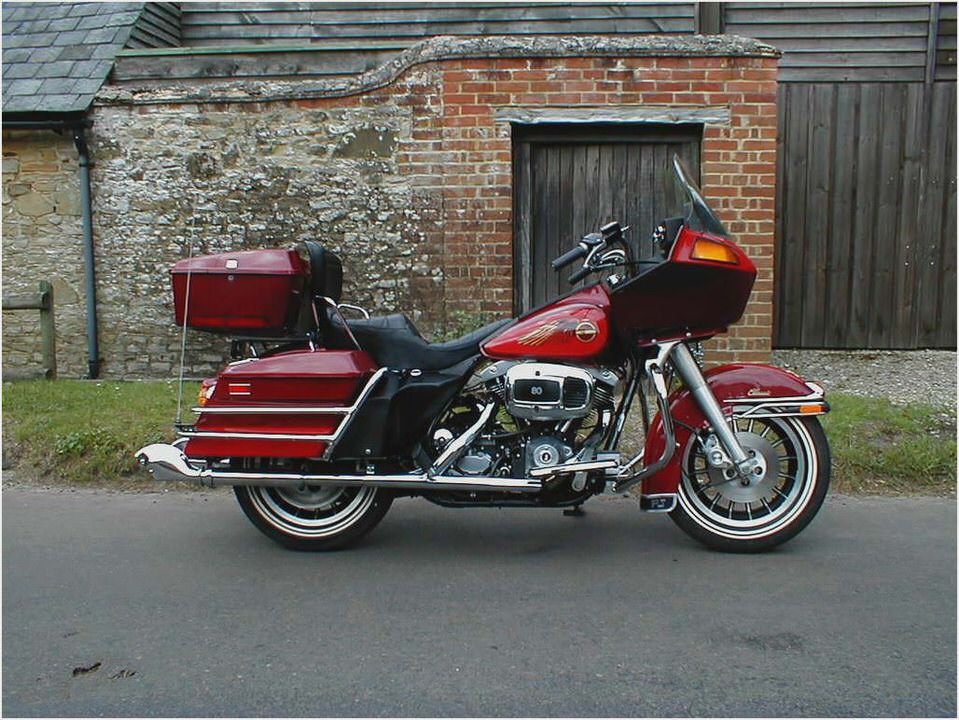 Harley-Davidson Cross Bones review – Telegraph
2013 Harley-Davidson CVOs Rider Magazine
2007 Harley Davidson FXSTSSE Screamin' Eagle� Softail� Springer�
Harley-Davidson Dyna Low Rider
Motorcycle Fairings from Dragonfly Cycle Concepts – Harley Davidson Road…