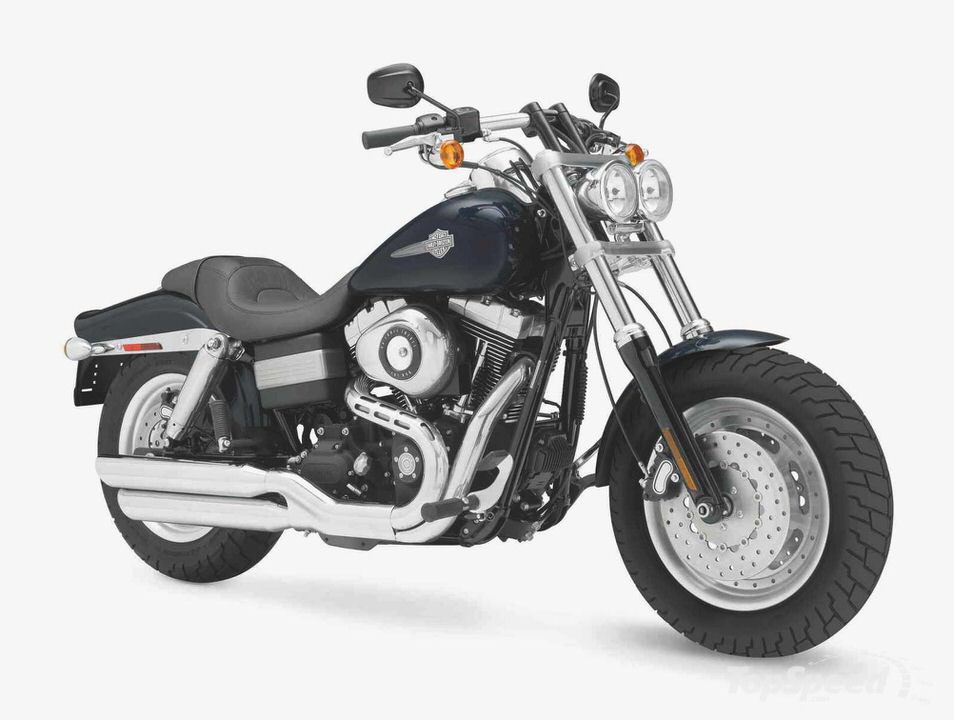 2011 Harley-Davidson Dyna Fat Bob
NEW BIKE TEST By Joe Knezevic – My favorite bike from Milwaukee
Let's say hypothetically you were fortunate enough to have a suitor who offered to buy you a brand-new Harley-Davidson and all you had to do was pay to register and insure the bike. Do you know what bike you would choose? If I were given that offer, without a doubt I would choose a Dyna Fat Bob.
Sure, I might go with the 2010 CVO version, but I would be just as grateful for a stocker like the 2011 Sedona Orange model seen here.
From the moment I first met Fat Bob, I felt like we had a bond. After my initial ride at the 2008 model launch where the bike was introduced, I knew I was going to really like the bike. So much so that it didn't even bother me when I heard fellow journalists say "Look at Fat Joe on a Fat Bob." In actuality, I thought that comment had a nice ring to it; it made me feel like Bob and I were best friends who just happened to be fat, and everyone else was just jealous at how well we complemented each other.
When I take a step back and look at the Fat Bob there are so many things that this bike does for me, I'm not surprised at how quickly it has squeezed to the top of my list of favorite Harleys. First and foremost, the rubber-mounted TC 96 engine and six-speed CruiseDrive transmission has a black powdercoated finish and features polished covers which, in my opinion, is the best look for a Twin Cam powertrain.
From there, I'm drawn to the 49mm wide front end that is topped with drag handlebars and twin chrome headlamps. It's also hard to miss that the bike is grounded by fat 16″ wheels (a 130 up front and a 180 out back). Add to that the aggressive tread pattern on the tires, and this bike has a nice, mean stance. Next, I appreciate how the classic 5-gallon Fat Bob fuel tank and Bobtail rear fender work so well together.
On top of all that, the Fat Bob comes with forward-mounted foot controls, making it comfortable for a fat guy like me. I guess overall this bike just looks like it is made in the US and obviously made to be ridden.
This model is meant to be lots of things for the Motor Company, and I think it has succeeded. As I said in my first review of this model back in April 2008, to me, the Fat Bob is a throwback to all those FLHs that people bobbed back in the day. Even though it's a modern bike, I believe it fits nicely into the Harley family tree from a historical sense.
It may not be the smoothest riding Harley or have the quickest handling, but it does the job well enough for me especially since it has a starting price of $14,999.
In case you haven't already figured it out, I like the Dyna Fat Bob, and I think it likes me. Whether it's from a styling, comfort, or performance point of view, this bike delivers what I want in a cruiser. Sure, it's not the most comfortable ride, but that's what touring bikes are for.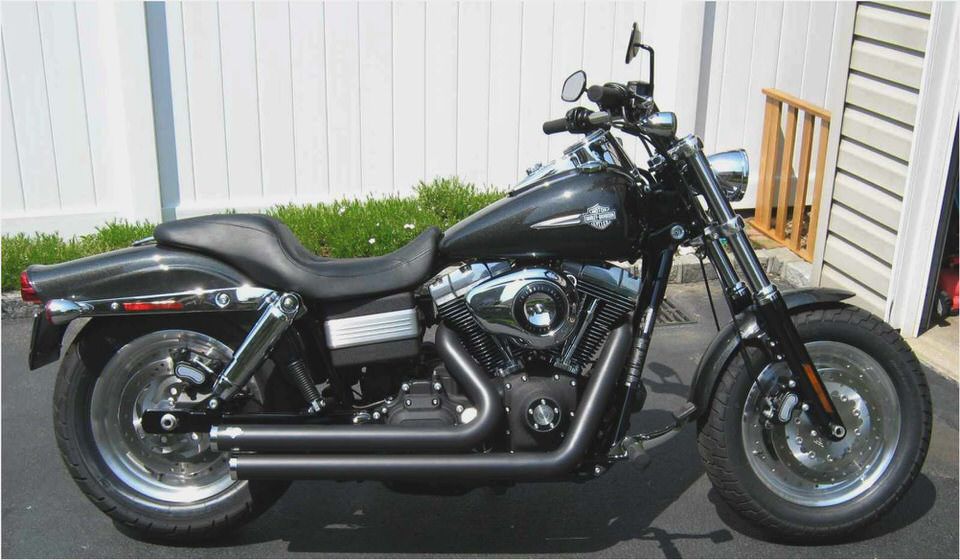 The handling is a bit slow thanks to the fat front and rear tires, but it's not supposed to be a sportbike.
Heck, no bike is perfect, but this one does enough things well that it might be perfect for me. As always, there are some simple upgrades I would do right off the bat if I owned one. Those changes include making the bike more conducive for taking longer trips by upgrading the seat and adding some simple carrying capacity. And while I was at it, a new air cleaner and pipes to let the 96″ breathe better couldn't hurt.
Since this bike is owned by Harley corporate, I'll see if H-D will let me make those changes to our test ride. If so, I'll be sure to run those install stories in future issues of American Iron Magazine .
So next time you see a long-haired, fat, verbose guy riding a Fat Bob, be sure to stop him and say hello. If it's me, I'd love to hear what you think of this bike and how I look on it. More importantly, you'd better have an answer for me when I ask you which Harley you would pick if someone offered to buy you one.
You already know my choice. AIM
Story as it appeared in the May 2011 issue of American Iron Magazine .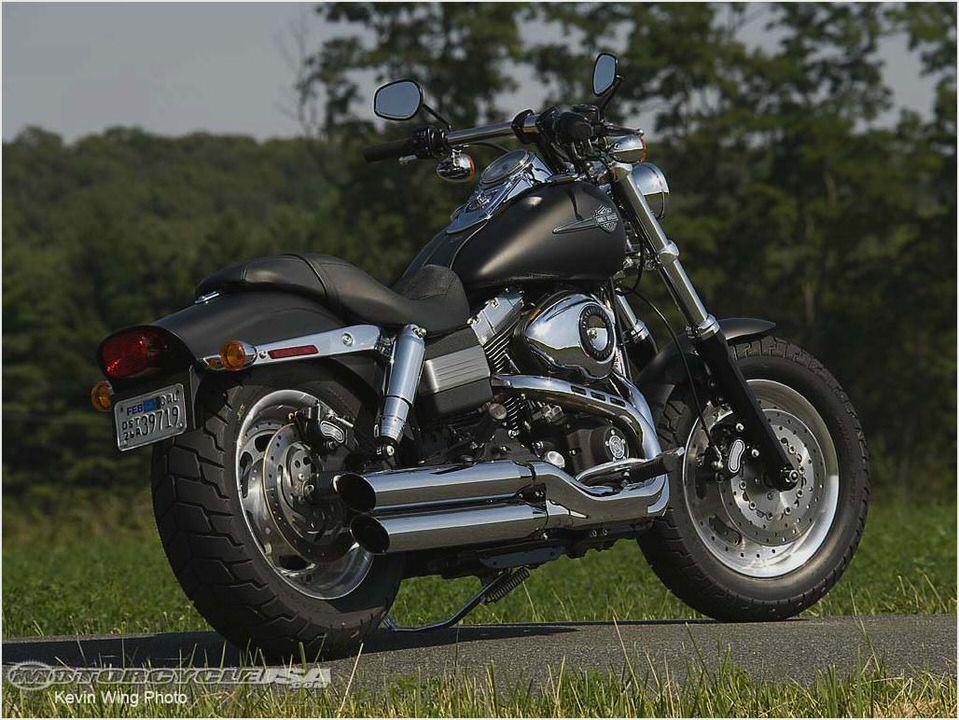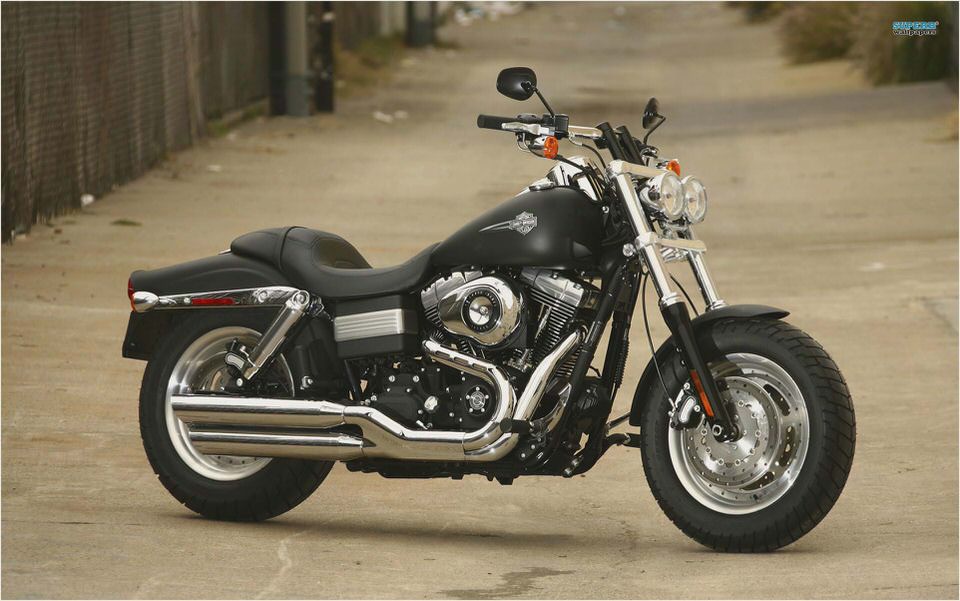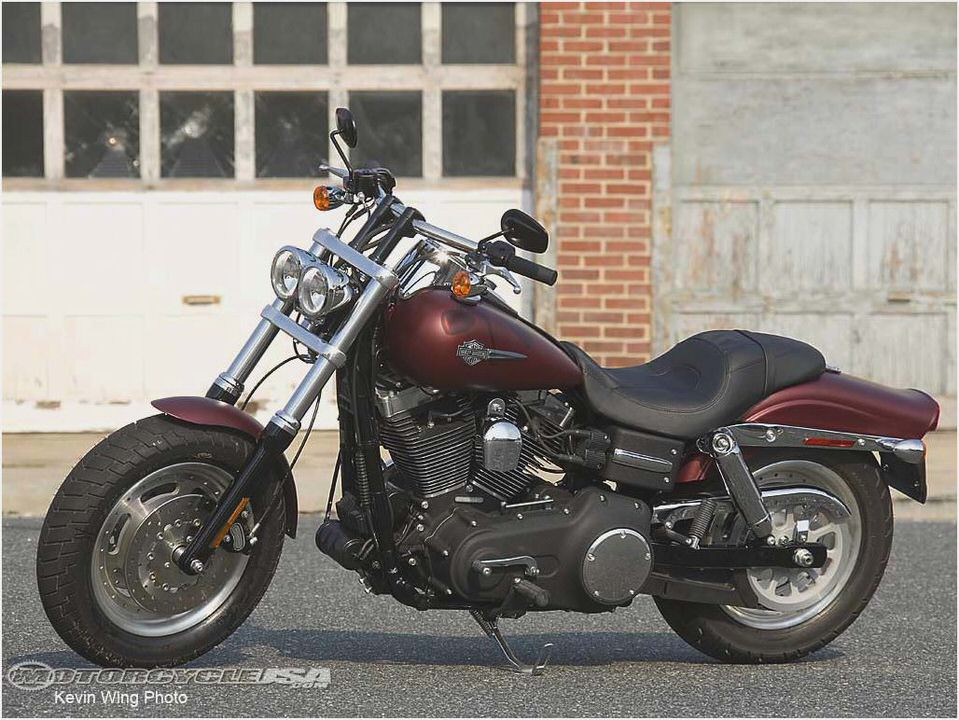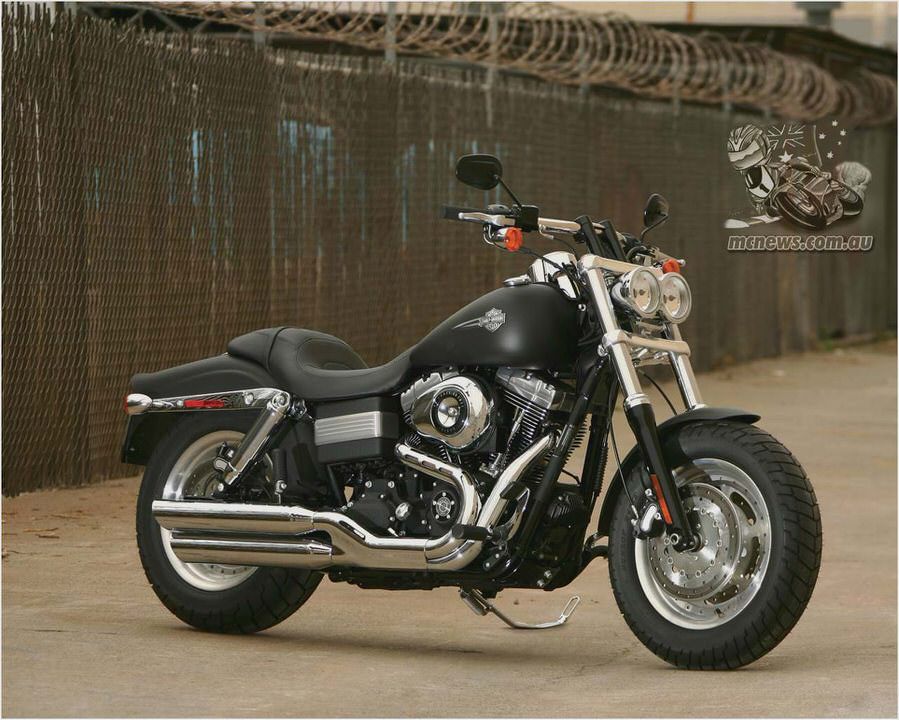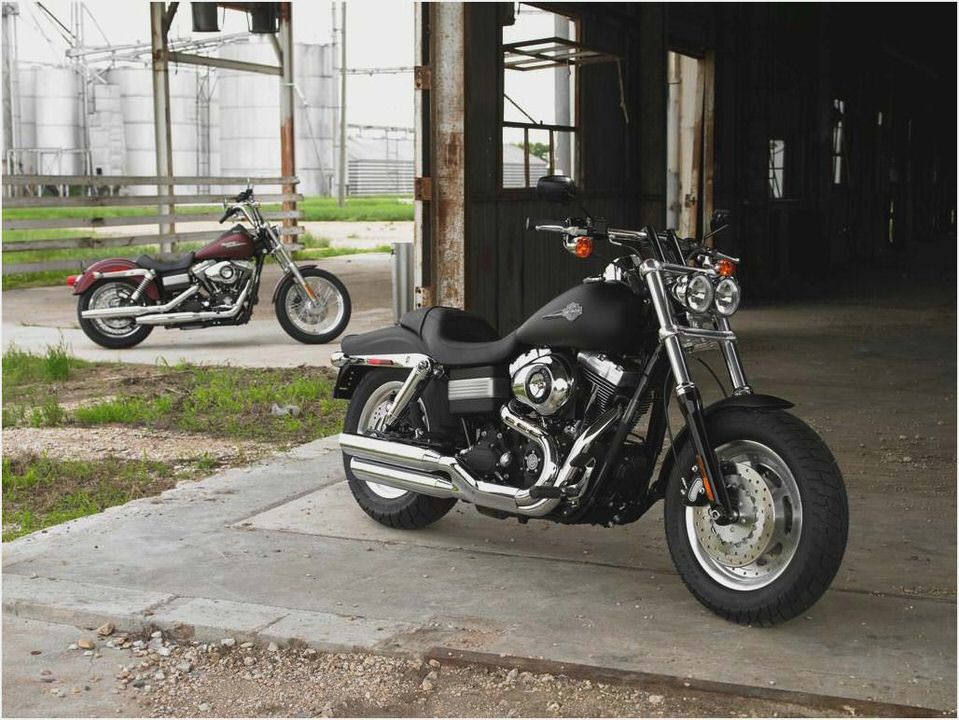 Harley-Davidson Dyna Super Glide
1972-1985 Harley-Davidson Sportster 1000
2009 Harley-Davidson Dyna Glide CVO Fat Bob – Used 2009 Dyna Glide CVO…
KTM 250 SX-F 2012: Electric Orange!
Harley-Davidson: 2011 Harley-Davidson XL1200C Sportster Motorcycle