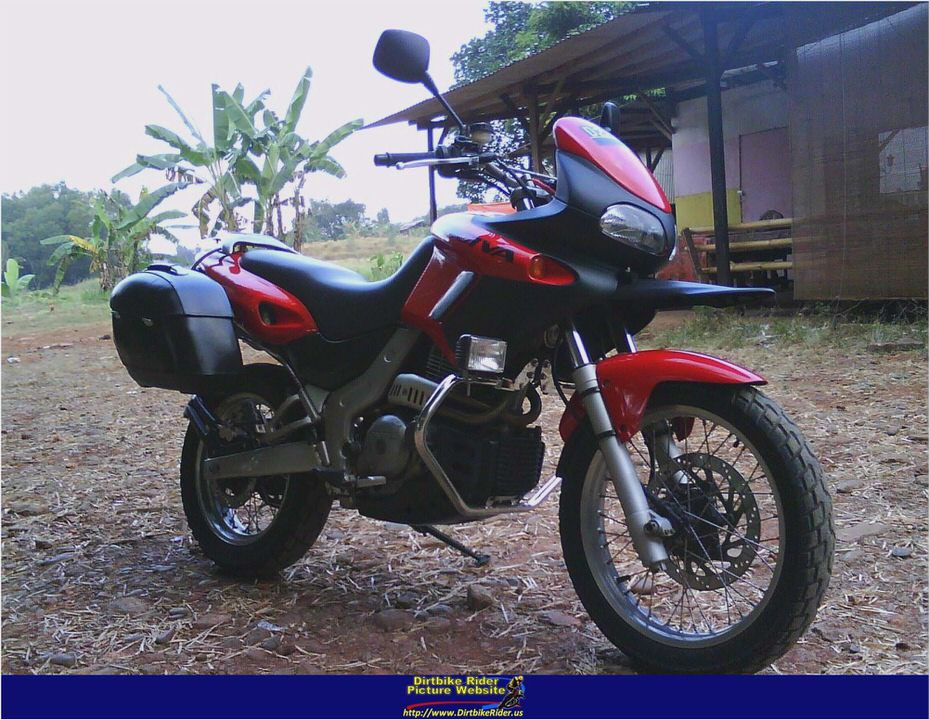 1998-2000 Cagiva Gran Canyon | Smart Money
The Gran Canyon arrived in the USA in 1999 as the Italian alternative to the ubiquitous German adventure-touring twin. Penned by Pierre Terblanche for the Castiglioni brothers' boutique brand, the GC is compatible with everything from cratered urban asphalt to canyon curves, paved or not. An updated version of the Elefant's sturdy steel skeleton supports the 516-lb. package, complete with 5.3 gallons of gas.
That's substantially lighter than an equivalent Triumph Tiger or BMW GS.
The Cagiva's stout heart is a fuel-injected, 904cc version of Ducati's venerable, air-cooled, 90-degree V-twin. The torque span is as wide as the bike's Arizona namesake, though wind protection from the minimalist flyscreen is less so; the accessory windshield is considerably more protective. A compliant, right-side-up Marzocchi 45mm fork defeats potholes with casual ease, as does the single Sachs shock.
The optional Nonfango saddlebags and top trunk are suitably grand and cavernous, providing ample room for a week's worth of clothing. Add a relaxed, upright riding position and consecutive 500-mile days are a breeze.
Despite its relative rarity—only a few thousand were imported to America—the Gran Canyon's off-road capabilities are well known; its Elefant forebear notched a pair of wins in the grueling Paris-Dakar Rally. On twisty two-lanes it's a cougar that afterwards commands curious admiration in the Olive Garden parking lot.
The Pompone engine rattles while warming-up due to relaxed wristpin tolerances, which is more characteristic than problematic. Maintenance is straightforward if you're okay with adjusting four desmodromic valves. Servicing the rear cylinder requires extensive disassembly; cutting the rear fender in half improves access. Problems? The voltage regulator's plastic connector can fail and fry, and cosmetic parts are hard to come by, though engine components can be found at most Ducati dealers.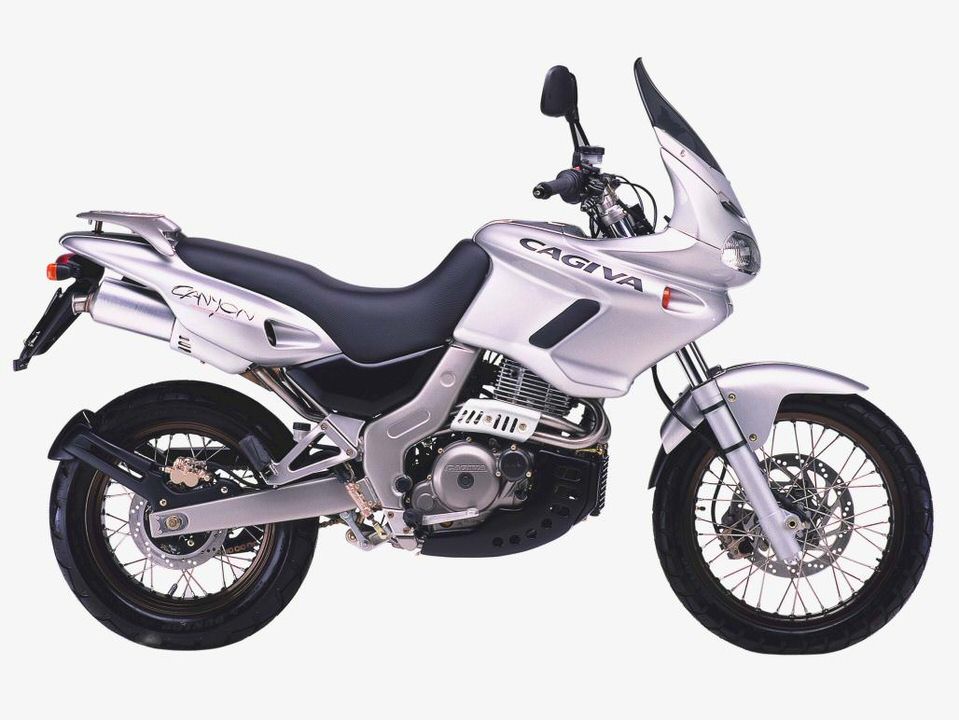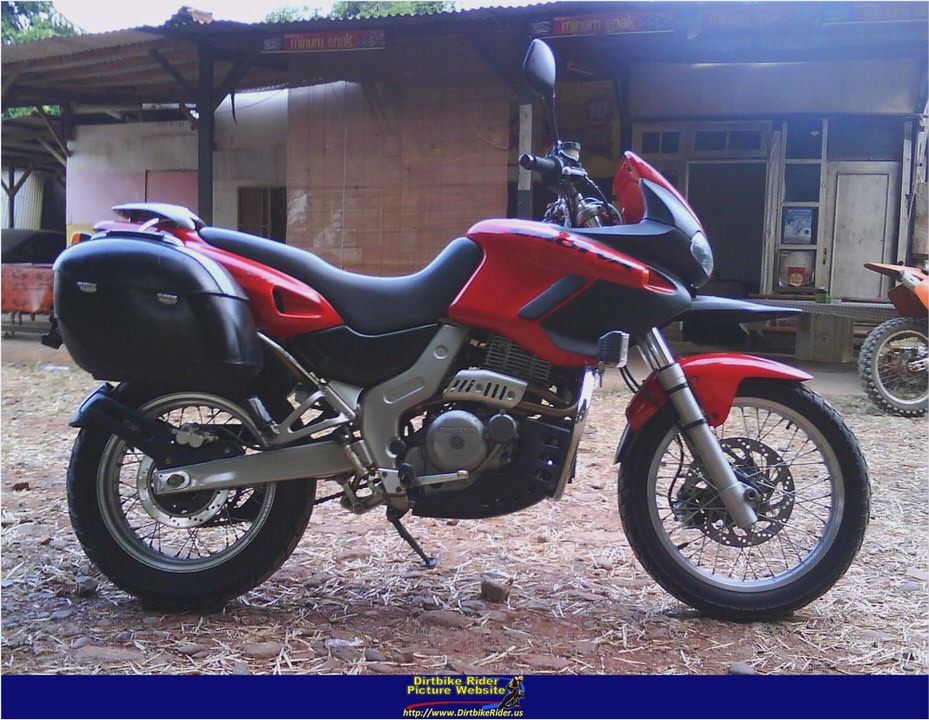 On the plus side, proven perform-ance enhancements abound.
San Francisco's Munroe Motors has sold 40 or so Gran Canyons over the years, shop principal Matt Prentiss cunningly keeping the last one for himself. He advises aspiring owners to examine the quick-disconnect couplings cast into the tandem plastic fuel tanks, as damaged ones leak relentlessly. Ducati couplings are compatible and less prone to damage.
Prentiss claims a ride-height-adjustable Wilbers shock and/or a 17-inch front wheel in place of the stock 19 will improve road manners. If you're thirsty for some Cagiva Kool-Aid, join the online Gran Canyon cult http://autos.groups.yahoo.com/group/Cagiva_Gran_Canyon2/. That sticker on the tailpiece says it all: "Powerful Emotions."
Indifference is not an option.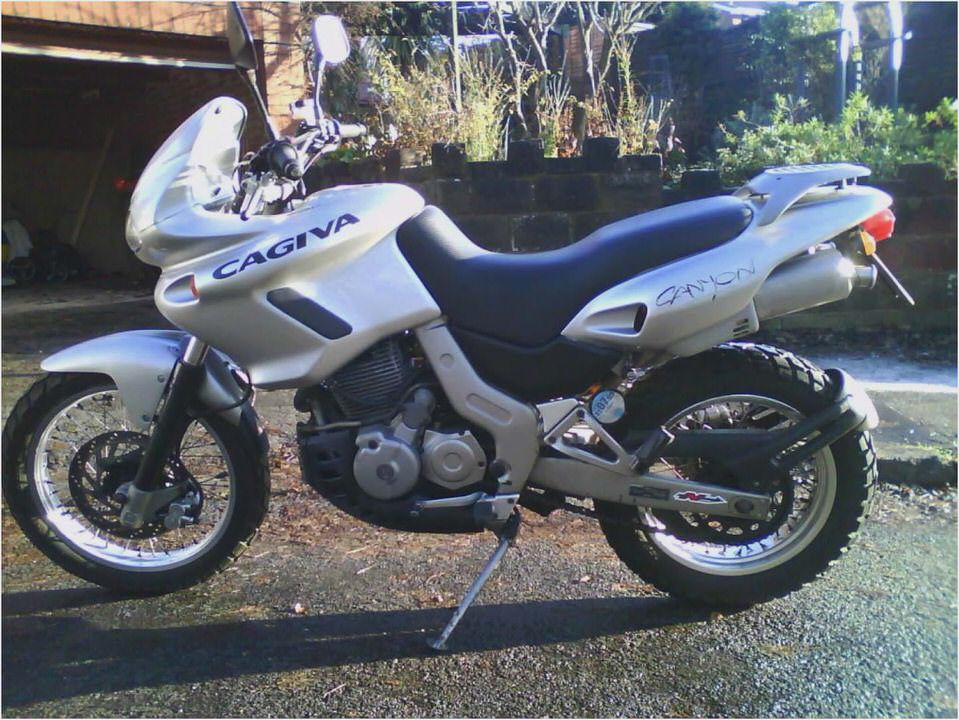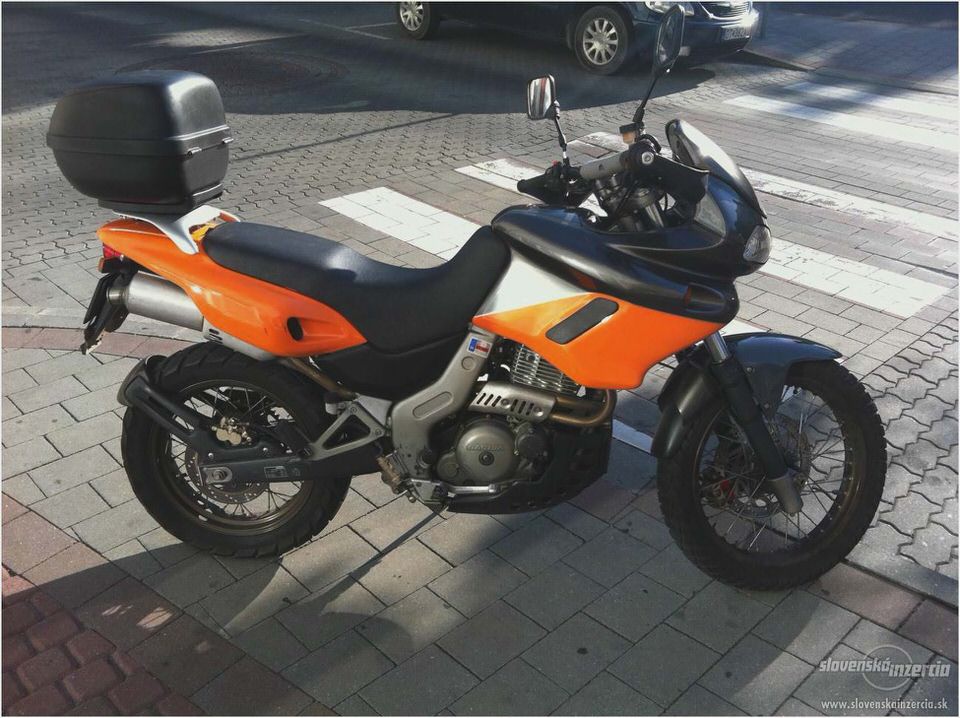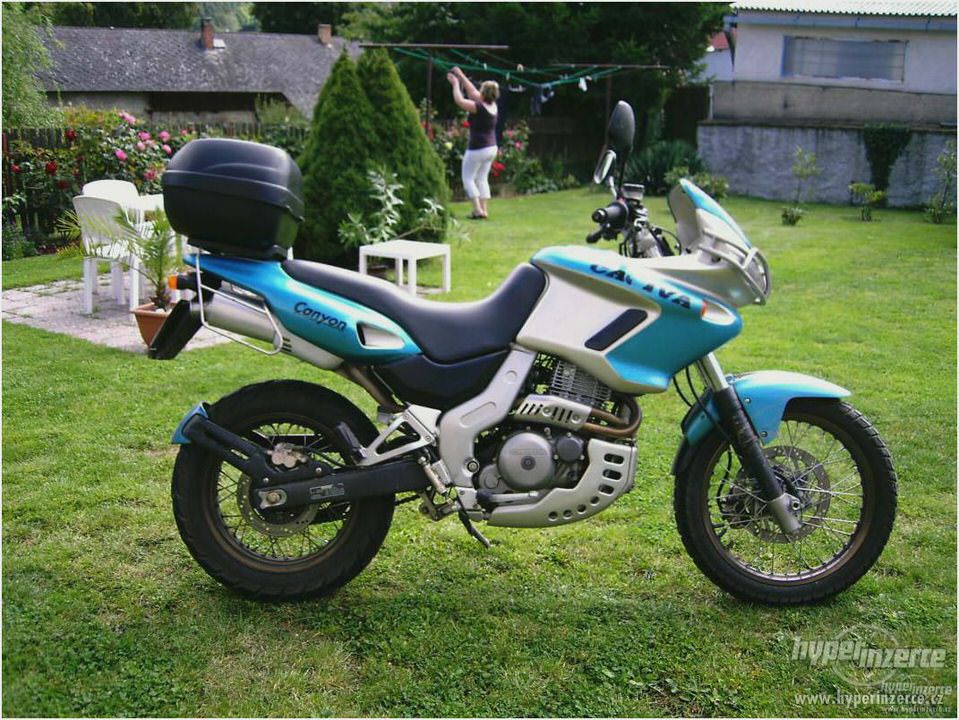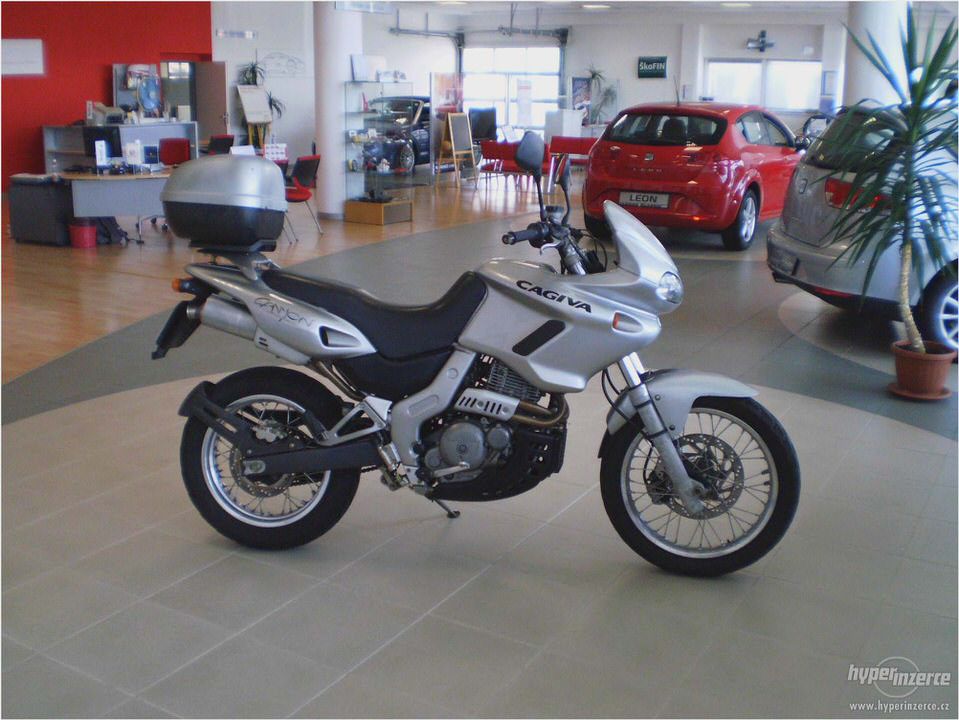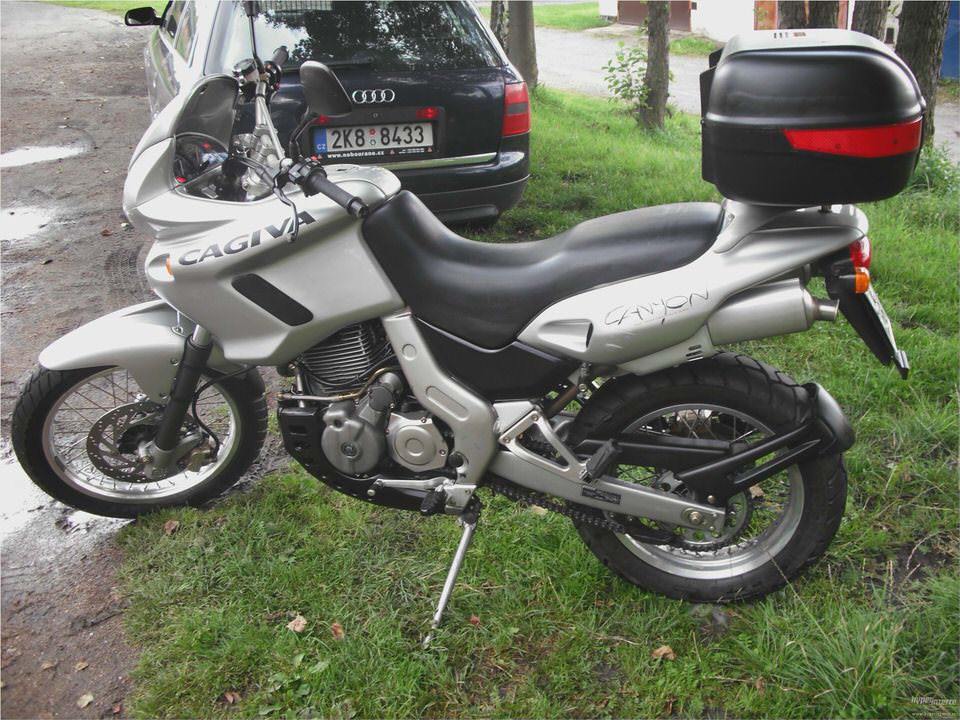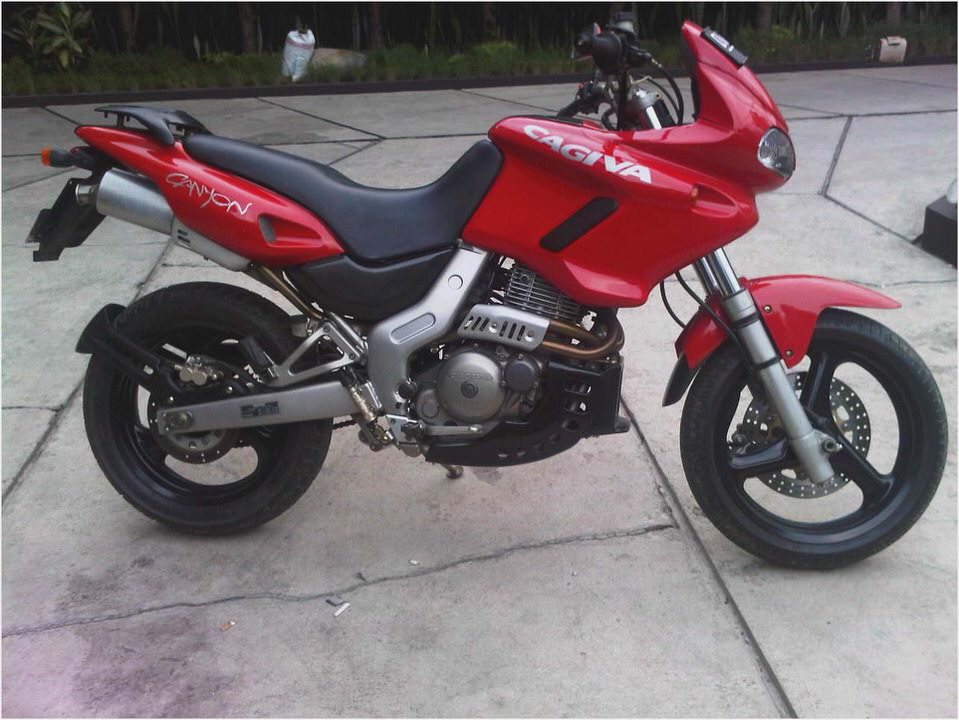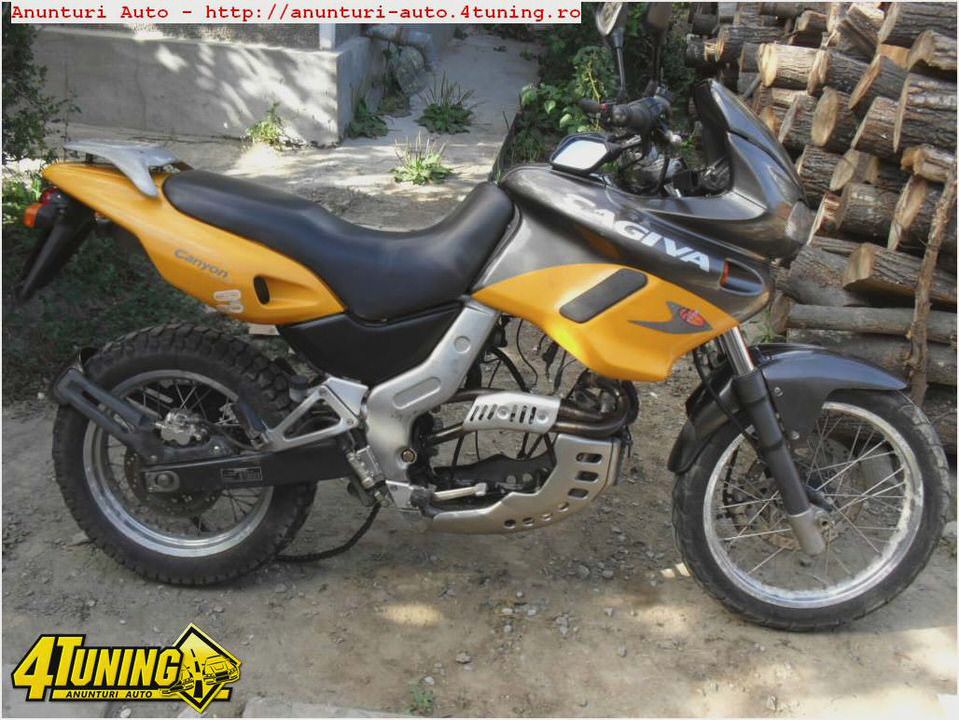 2001 Cagiva Raptor 650 –
ПїЅclatпїЅs installation пїЅlectrique
Cagiva Elefant
Cagiva Raptor 650 Review Motorcycle Trader New Zealand
2007 MV Agusta and Cagiva