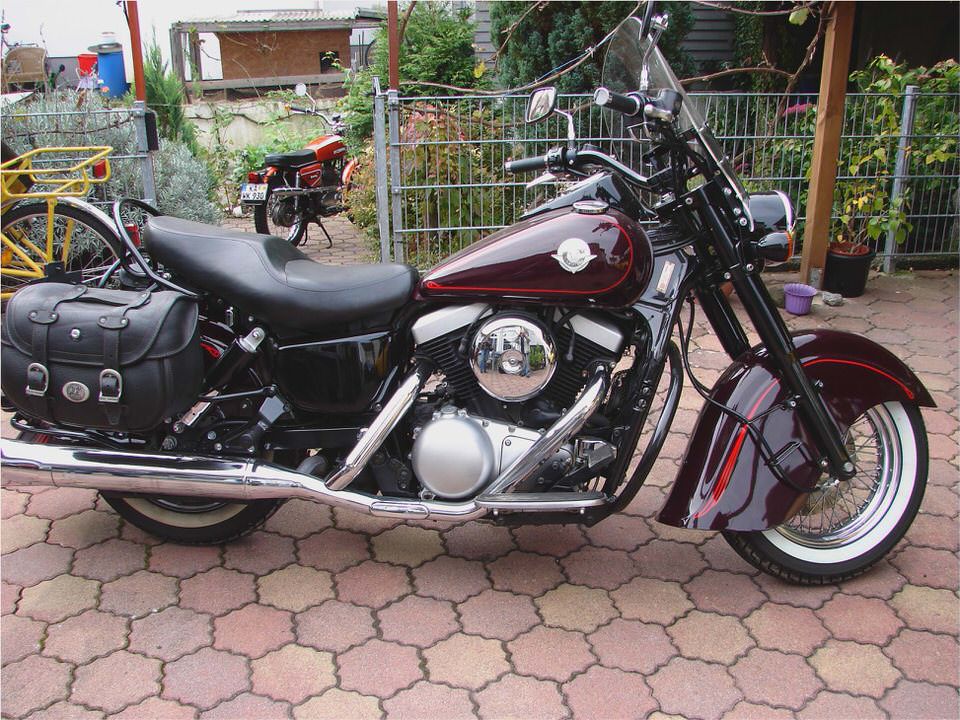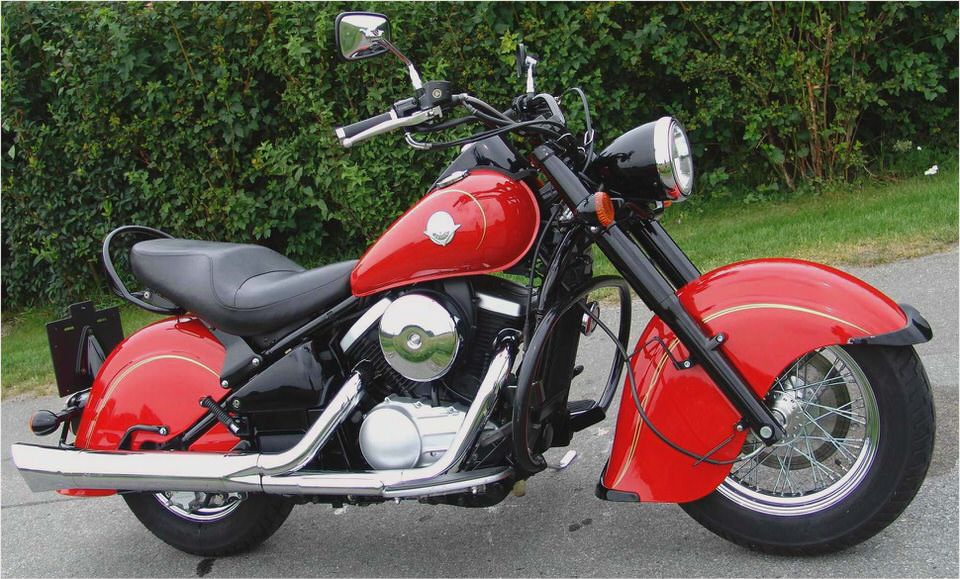 2000 Kawasaki Drifter 800
Torrance, California, August 31, 2000 — Kawasaki believes it has an attractive alternative with its Vulcan Drifter line of cruisers. Available in both 1500 cc fuel injected and 800 cc carbureted form, this highly stylized twin is an aesthetic throwback to the days when a full face helmet was your face.
Motorcycle Online got the 800 CC version to try out, so we took her for a leisurely spin along the scenic streets of Torrance and up into the foothills of some local mountains.
Like any good cruiser, the first step in assessing the bike is stepping back to take in the visuals. Clearly, the Drifter sports a love-it-or-hate-it design.
Classic styling is ruined only by a seat that more resembles an obese slug than leather-wrapped foam. It's got blacked-out tubing which stands in stark contrast to the gleaming chrome tailpipe and spoked wheels. Plus, there's Champagne paint with oxblood pin-striping, an odd-looking two-passenger seat and the aforementioned skirt fenders.
The Drifter's extreme styling is especially evident parked next to MO's Honda Nighthawk 750, the epitome of understated styling.
Though the v-twin engine looks to be of standard UJM fare, Calvin and Minime quickly took issue with the quality of the parts, particularly the headlight housing and the fenders, which appeared to be plastic.
The 800 cc mill provides impressive acceleration considering what it has to push around.
Dude, no way, Calvin said.
Minime magically transformed Calvin's bewilderment into tangible images,
It's like a dirt bike, Minime replied.
Throwing a leg over the Drifter yielded a bouncy feeling under your bum. The Drifter is first and foremost a cruiser and a softly focused suspension is standard issue. Ultimately, this will yield a more comfortable ride but will sacrifice handling.
As I dropped my weight on the plush saddle, onlookers quickly noticed that the rear fender moved in tandem with the rear wheel and suspension. The pipe, meanwhile, stays stationary. Again, the Drifter exudes a love it or hate it vibe.
Hey mister, did your kid steal the front fender from my Indian? Punk. It took a couple of minutes to fire up the beast. Even with the choke on, the engine died on my first attempt to get rolling.
This was partially due to the fact I'm a dork, but also the unusual clutch feel.
It grabs really quick and it has a really narrow range, Minime pointed out. The fact that you're a dork only exacerbates the situation. Once it got warmed up, the Drifter proved quite capable in traffic.
We're not talking monstrous torque, but the bike effortlessly squirted out of tight spots with a flick of the wrist. It shifted easily too, with no false neutrals.
The brakes, meanwhile, proved absolutely potent for a cruiser, with an exceptionally strong rear brake.
The wide bars, however, made lane splitting a chore for everyone. For me, it nearly caused a nasty confrontation with a panel van. If you don't like the looks of the Drifter, you can at least make an effort to admire the photography, OK?
Overall, the bike was nimble, comfortable and functional in real-world driving situations.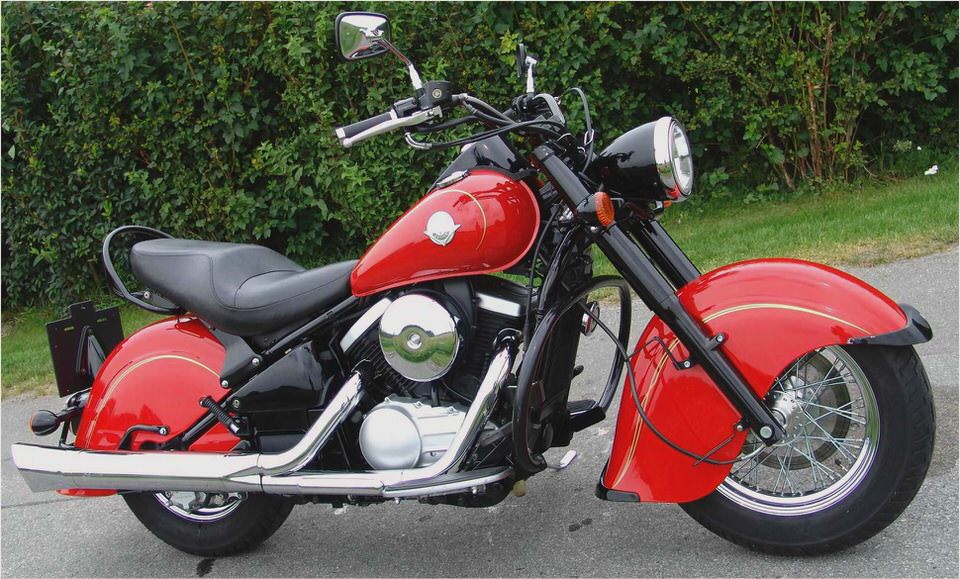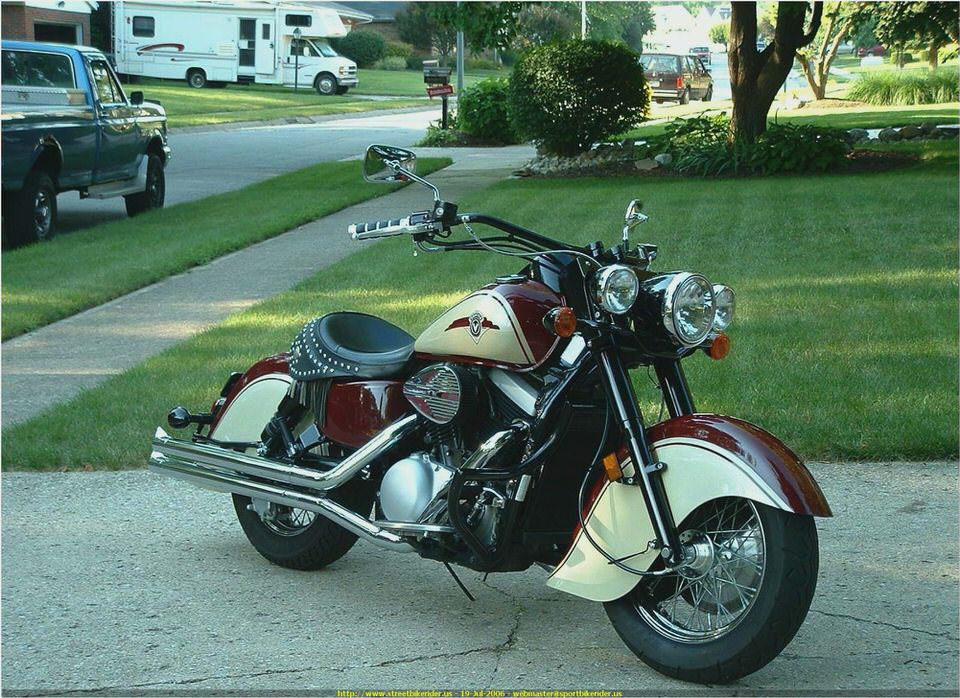 The only times the bike felt unsettled was over bumps, in sweeping curves and especially sweeping curves with bumps. And it didn't take a lot of effort to scrape the floorboards on the pavement.
In the Midwest, the wallowing suspension, and land-loving floorboards wouldn't be an issue. On a particularly twisty ocean side road, I wished I was on a different bike.
Calvin, who rode the bike between photo spots, was not enthusiastic about the Drifter.
There aren't many bikes I don't like, Calvin said. I don't hate this bike but for some reason I don't like it.
Minime offered mixed views as well, preferring the Vulcan 1500 Classic FI over the Drifter.
Dork, er, Mr. Ratner wrings out the 800 on a local mountain road. This reviewer kind of dug the 800 Drifter. It's light and low to the ground and therefore super easy to maneuver in confined quarters.
The ride was comfortable, with just enough vibration to know that's a twin down there.
The immediate power, strong brakes and low center of gravity made for worry-free participation in rush hour traffic.
On the highway, I'd definitely reach for something with longer legs. If I wanted to turn heads at the Rock Store, I'd probably want a real Harley or maybe a Boss Hoss.
But I could actually see myself having the 800 Drifter as my naked, around town and commuting bike. Newer riders or those short of stature would probably dig it too. But as a substitute for a real Indian?
No way.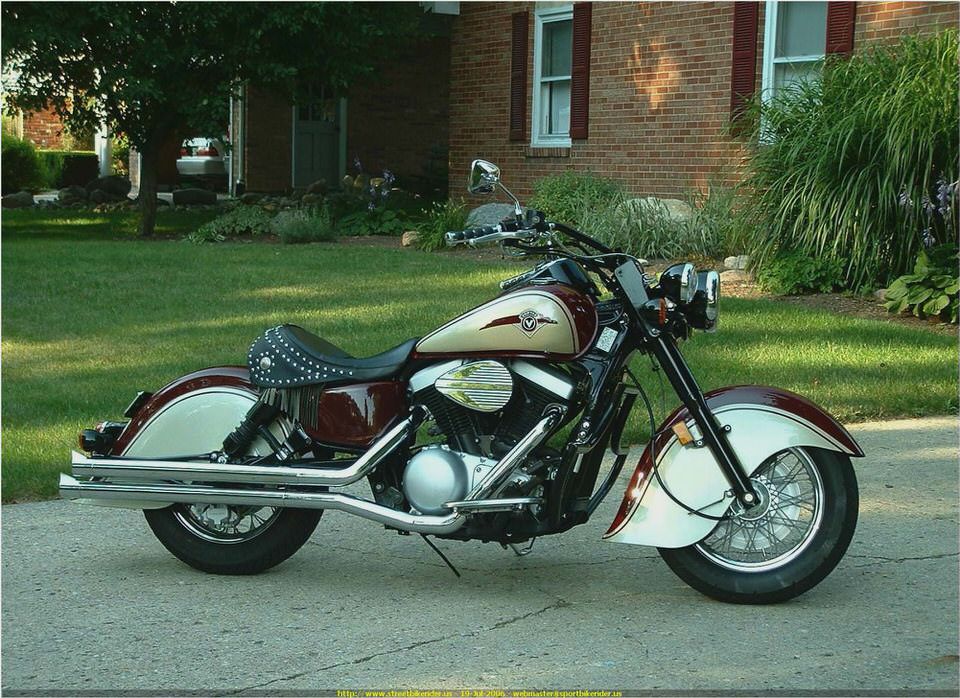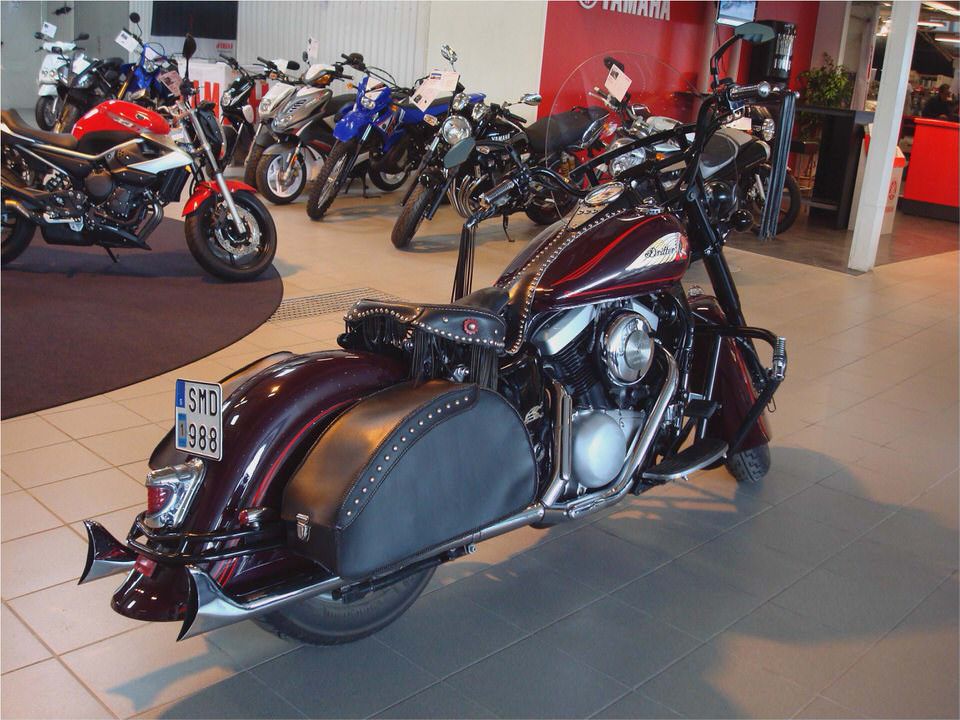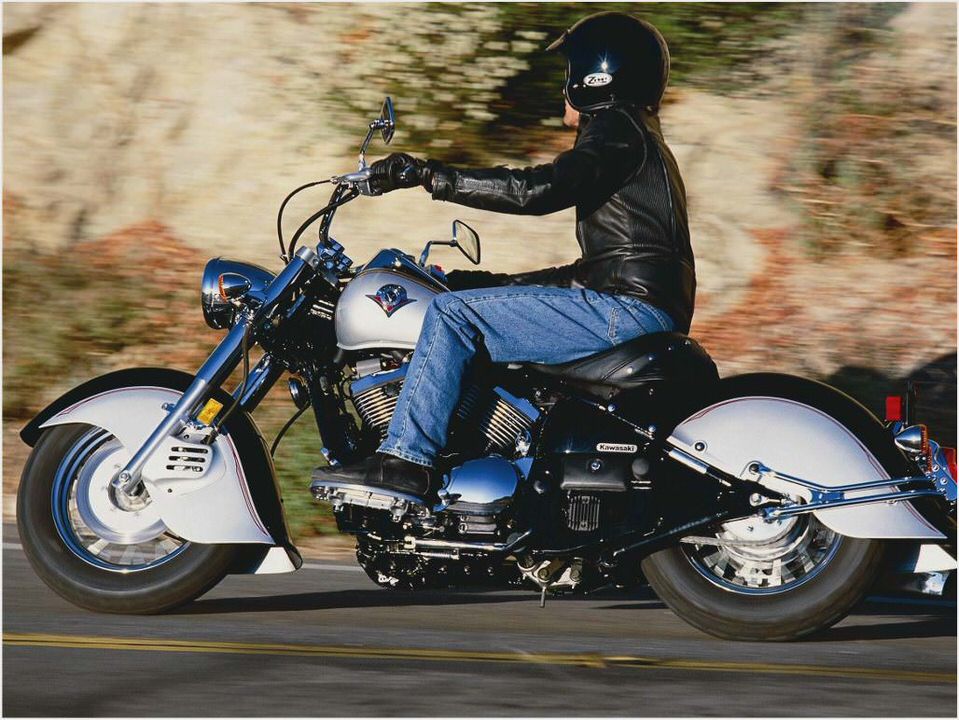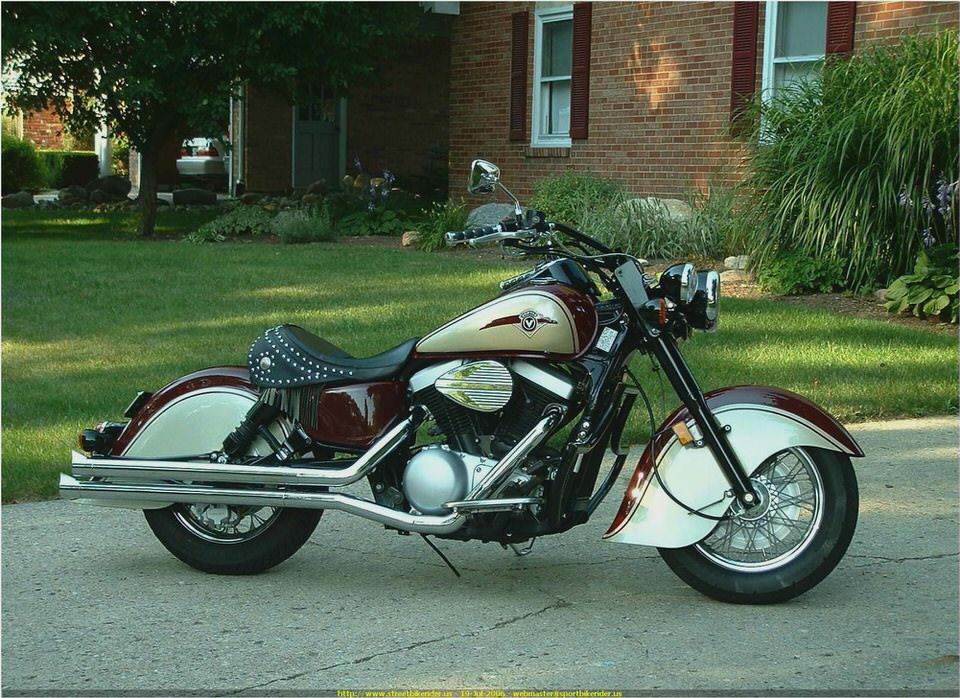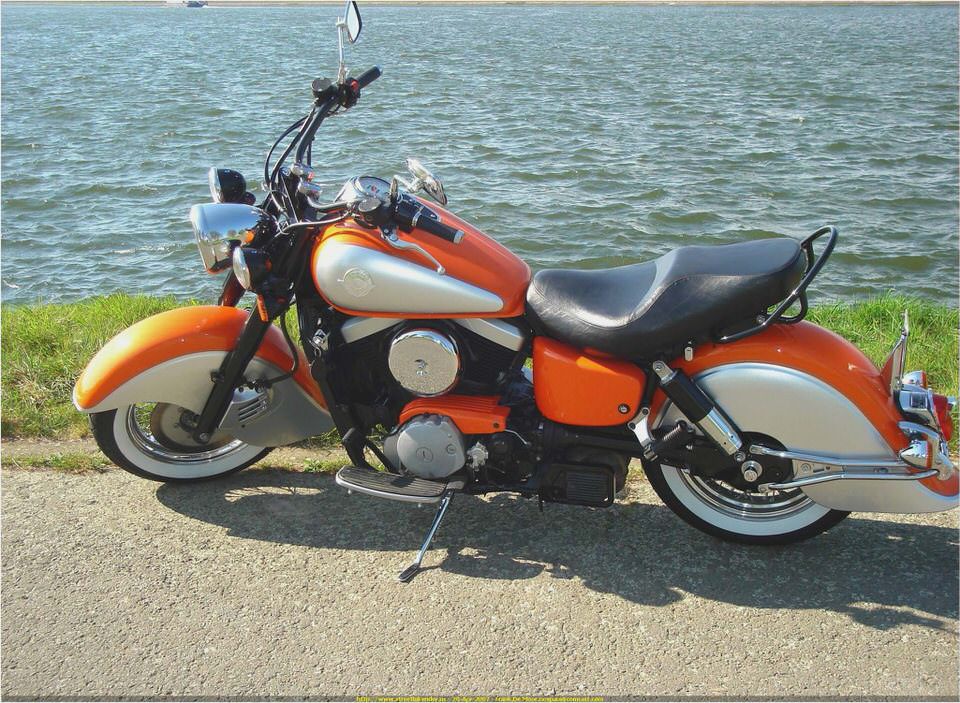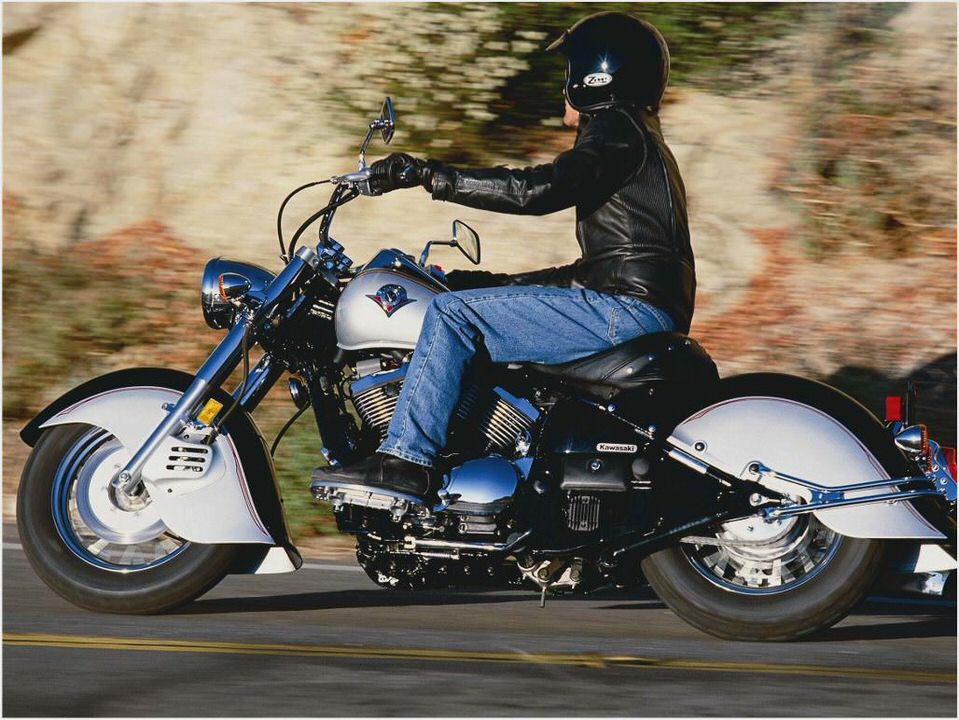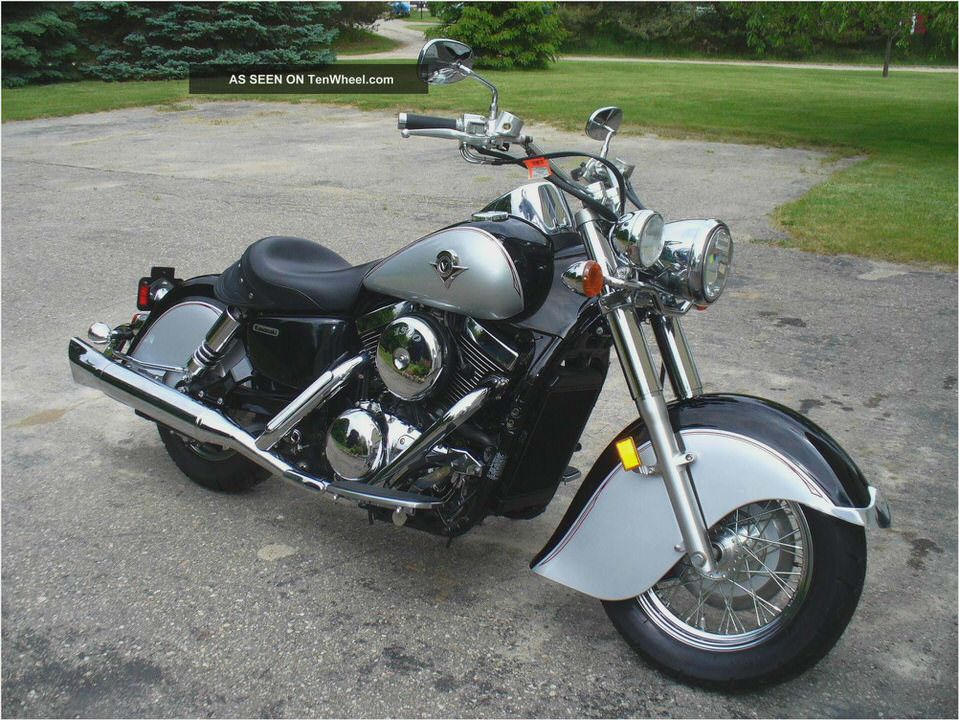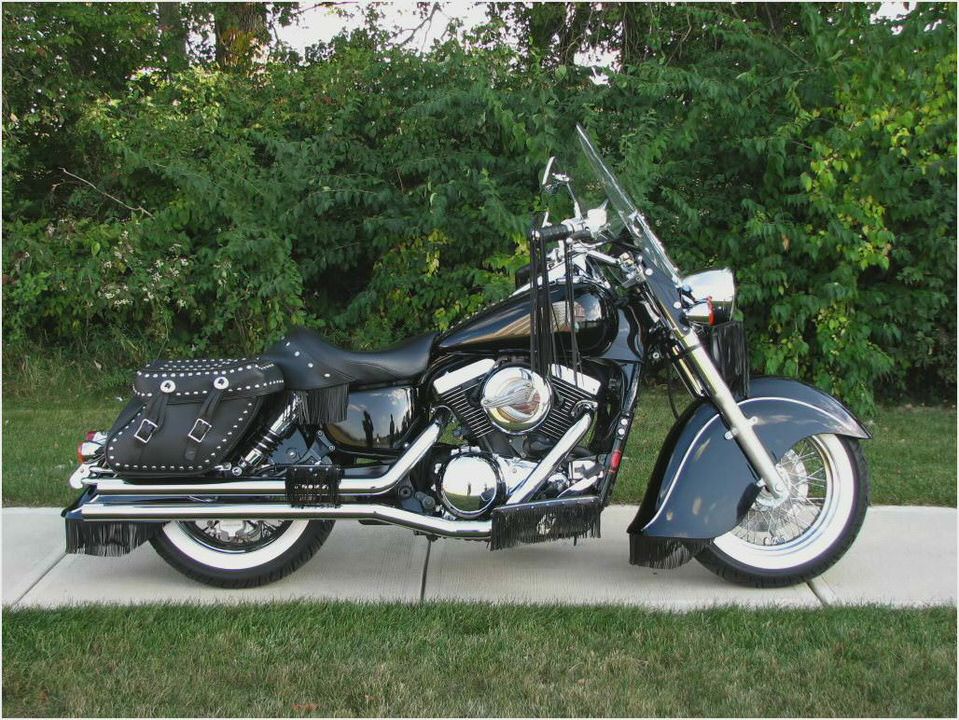 2011 Kawasaki Vulcan 1700 Vaquero – Motorcycle Cruiser Magazine
Kawasaki 1400 GTR review: 600 miles in 24 hours. By Paul Hood – Cars and…
Cory's 2005 Kawasaki Vulcan Nomad 1600
The History of Kawasaki Eliminator 400
Kawasaki Ninja ZX-10R India, Variant, Price, Review, Details