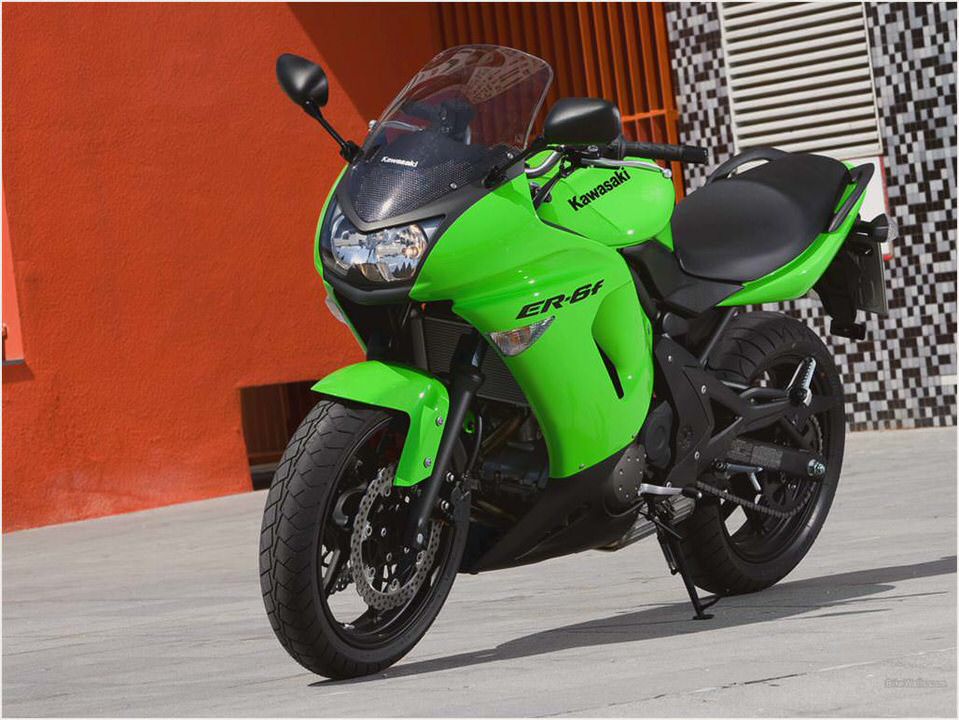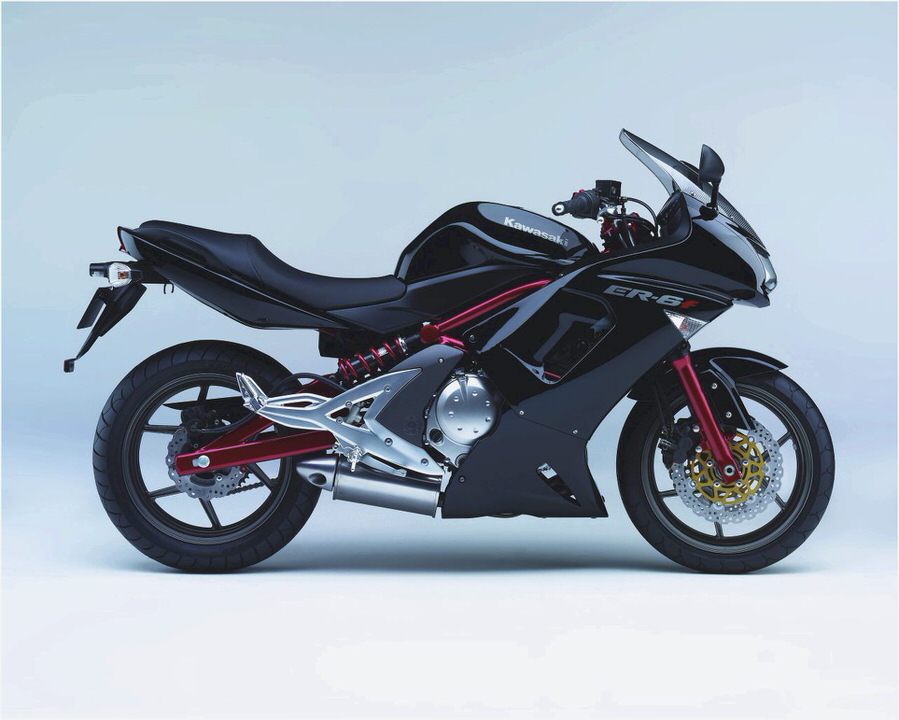 Kawasaki ER-6f: Dream machine
Erin Baker will soon be forced to part company with her Kawasaki ER-6f. She reports on a love affair.
Discovering a motorcycle that suits you is like finding the perfect pair of Christian Louboutins (shoes, guys; what else?). You can't believe you've found something that's sexy yet comfortable; that both suits and fits.
I've been through several bikes in my two-year quest for the perfect machine: I started on a Harley-Davidson Sportster 883R (too heavy, not sexy; crashed it), moved on to a Buell Lightning XB12Scg with a low seat (strange-looking, lots of vibes through the bars; dropped it), and followed that with a low version of the BMW F800 ST (throttle response didn't feel linear, bit too powerful, ugly; kept it in one piece). Finally, I came to rest on a Kawasaki ER-6f and here after my potted biking history that reads like a roll-call of the fates of Henry VIII's wives: crashed, dropped, survived, crashed, dropped, survived I shall remain for ever more, amen. It's the bike for me, I am the rider for it and together we move down the road as one.
We've had the bike at Telegraph Towers since the spring, and the only thing that has got in the way of me and a perfect summer's riding has been the absence of a perfect summer. What a wash-out. I freely admit that I am hesitant about riding in the rain and will always take four wheels in the wet if there's a choice.
If that makes me a derisory fair-weather biker, so be it; I'm not proud, and I've ridden a Harley so I'm immune to the scorn of other bikers.
The Kwak ticks every box I have on my ideal-motorbike form. It's gorgeous to look at with curved lines, a rear-suspension spring running parallel with the upper-frame tube which acts as part of the design, sporty fairing and startling, classic Kawasaki lime-green paintwork (I polled readers of my Telegraph motorcycling blog to see whether I should go for black or green; by a tiny margin, green won).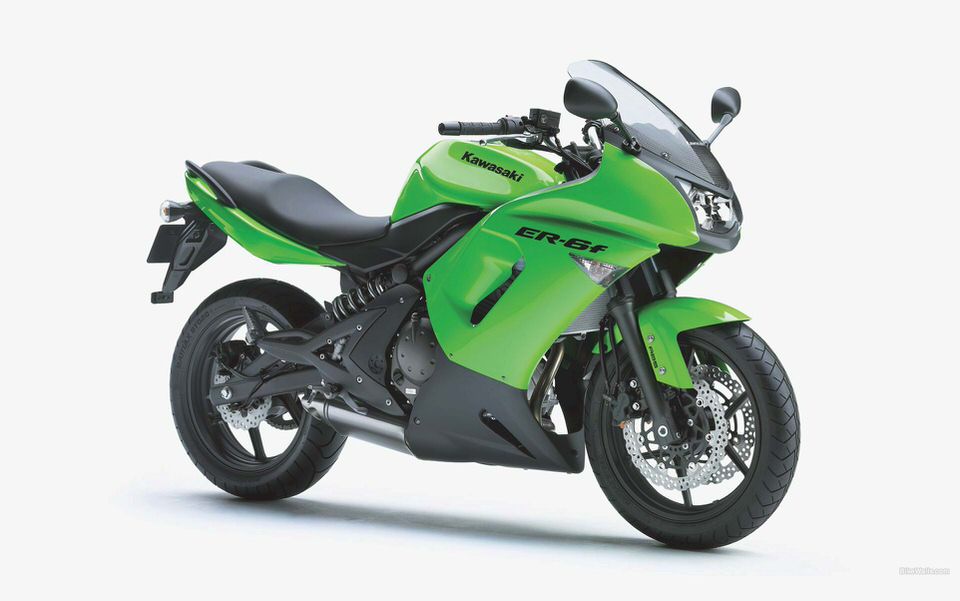 It's exactly the right height (790mm) for my 5ft 6in frame, meaning I can get my feet almost flat on the floor, and light (392lb or 178kg dry), and you have no idea how much confidence those two things have instilled in me when handling it. The switchgear is simple to use, with the indicator operated by a classic single button on the left bar instead of two fiddly BMW ones that I couldn't reach, or Harley self-cancelling jobs which I sometimes switched back on by mistake. The gear selection is always clean and precise, although once or twice, arriving home, neutral has eluded me and after sitting there, clicking the gearlever fruitlessly and caressing the clutch lever, I've given up and left it in gear.
Above all though, it's the ease with which the bike responds to my clumsy novice inputs that has endeared me to it. Accelerating through a junction one evening, I found myself closing in scarily fast on the van in front of me, which had stopped and I grabbed a handful of front brake. The forks bore down and I bobbed forwards in the seat, but because the front brake isn't superbike fierce, the wheel didn't lock up and bike and I simply settled back on the road.
The throttle is similarly novice-friendly. I have slightly unsteady hands which doesn't make me the ideal biker, but the throttle response is dependable, linear and not over-sensitive: you twist it so much and you get an equal amount of acceleration. With 71bhp at 8,500rpm, it's plenty fast enough to beat traffic away from the lights and overtake slower vehicles, but it's not a speed rocket and that suits me just fine.
I have no interest in getting my knee down or scaring old ladies with the noise; I just want to feel free as I travel along the road. I ride a bike to beat the congestion charge, avoid traffic jams, look good and have some fun. The ER-6f fulfils all those requirements.
2004 Kawasaki KX85 – Motorcycle USA
Kawasaki Versys Review from ChoiceQuote Motorcycle Insurance
ZRX Hooliganism zrxrider's Blog
Kawasaki Vulcan 900 – Vulcan 900 Custom – Kawasaki Motorcycle
Longterm Test: 2010 Kawasaki ER-6n Super Streetbike