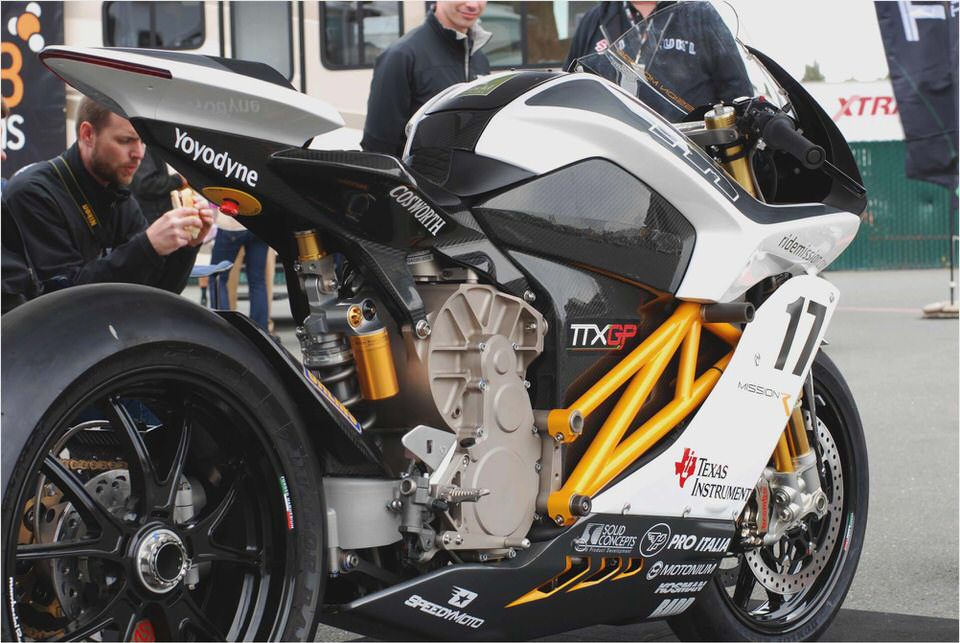 Mission Motors Electrifies Long Beach International Motorcycle Show
from LATimes.com:
Faster. That was one of the many objectives Mission Motors had for its highly anticipated Mission R electric superbike. The latest EV racer from the San Francisco firm that is the Tesla of motorcycles is capable of traveling at least 160 miles per hour.
 The Mission R will make its world debut today at the International Motorcycle Show in Long Beach.
"One of the key challenges of the electric motorcycle industry is, how do you pack a lot of power and energy in a very compact form?" said David Salguero, Mission Motors marketing manager.
The answer: Design the smallest motor controller possible and pair it with energy-dense lithium-ion battery cells. Then hire renowned chassis designer James Parker to figure out how to configure them as close to the bike's center of gravity as possible.
The Mission R is powered with a liquid-cooled, 100-kilowatt AC induction motor. Its 14.4 kilowatt-hours of lithium-ion batteries are sealed in a carbon-fiber box in a space that, on an internal-combustion machine, would normally house a gas tank and engine.
The proprietary motor controller incorporates regenerative braking and adjustable throttle mapping, as well as Wi-Fi and 3G data connectivity.
The Mission R electric drivetrain occupies less space than that of a typical 600-cc bike, Salguero said. It's tucked inside a trellis frame made of billet aluminum and chrome-moly.
While the bike tips the scales at a chubby 545 pounds, making it "a hefty number," Salguero said, "in electric motorcycle racing, it's a combination of power, balance and having enough energy storage to go the distance at a high speed."
A follow-up to the Mission One electric race bike that once claimed the land-speed record for an electric motorcycle, clocking 150.059 mph at the Bonneville Salt Flats in 2009, the Mission R makes 141 horsepower and 115 pound-feet of torque with its single gear.
Many of its additional components are from well-known performance brands. The adjustable front and rear suspension are Ohlins. The 17-inch wheels are forged magnesium Marchesinis.
And the brakes are, of course, Brembo.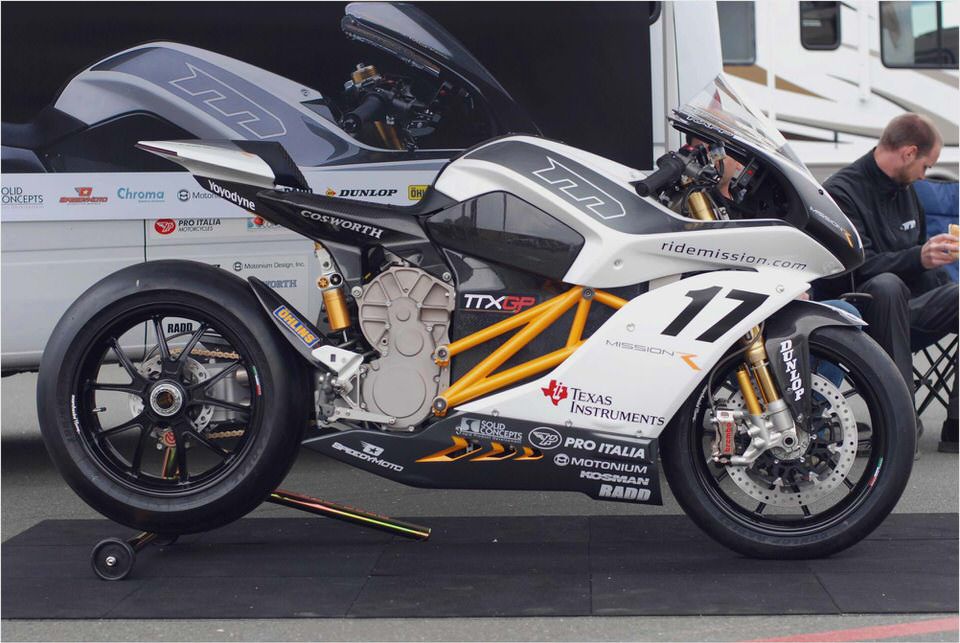 Mission will race its new R in the 2011 TTXGP electric motorcycle racing series.
SPECIFICATIONS:
Mission Motors Mission R
Powertrain: Liquid-cooled, three-phase AC induction motor; 14.4 kilowatt-hour lithium-ion battery pack; 100-kilowatt motor controller with adjustable throttle mapping, regenerative braking, Wi-Fi and 3G data connectivity; single-speed
Top speed: 160-plus mph
Horsepower: 141
Torque: 115 pound-feet from 0 to 6,400 rpm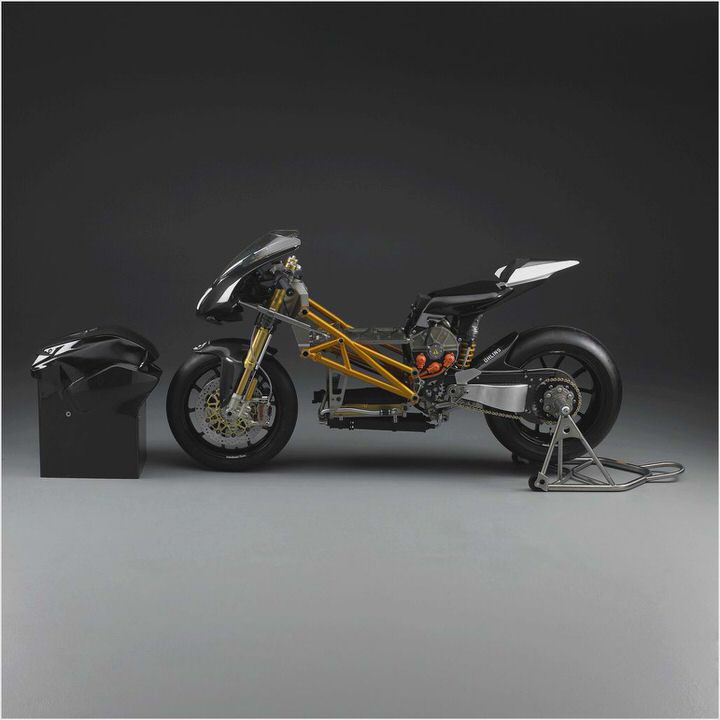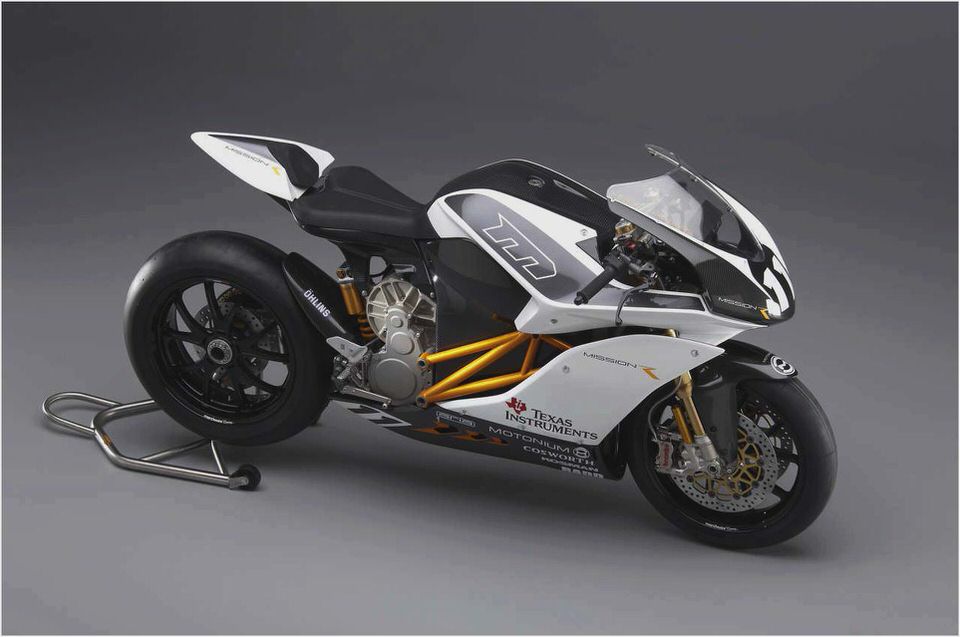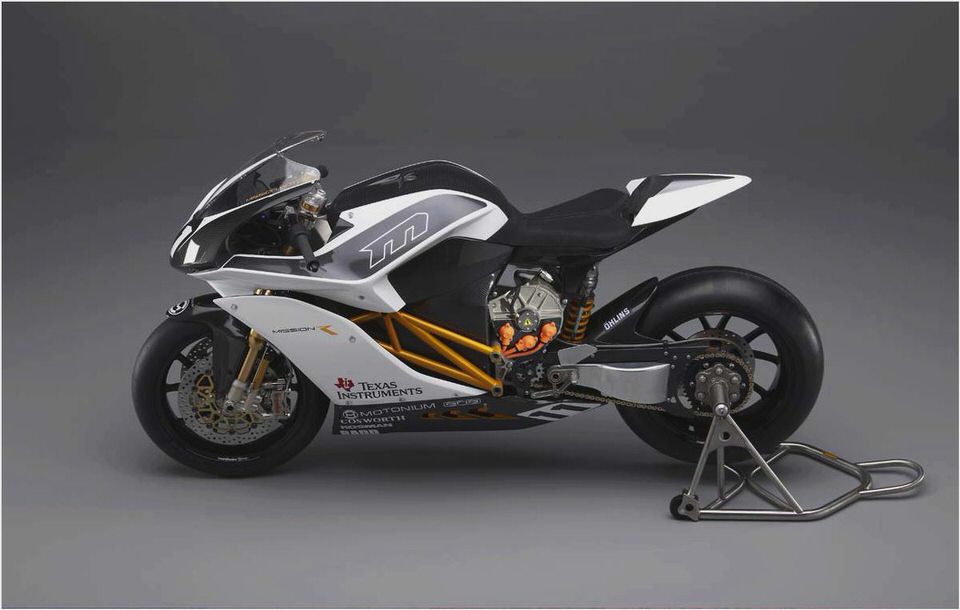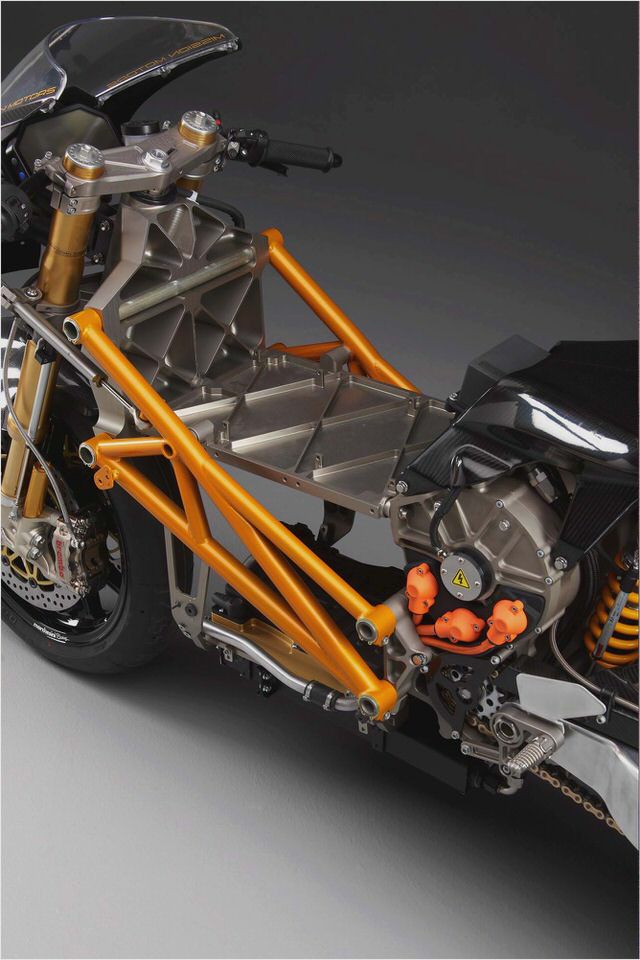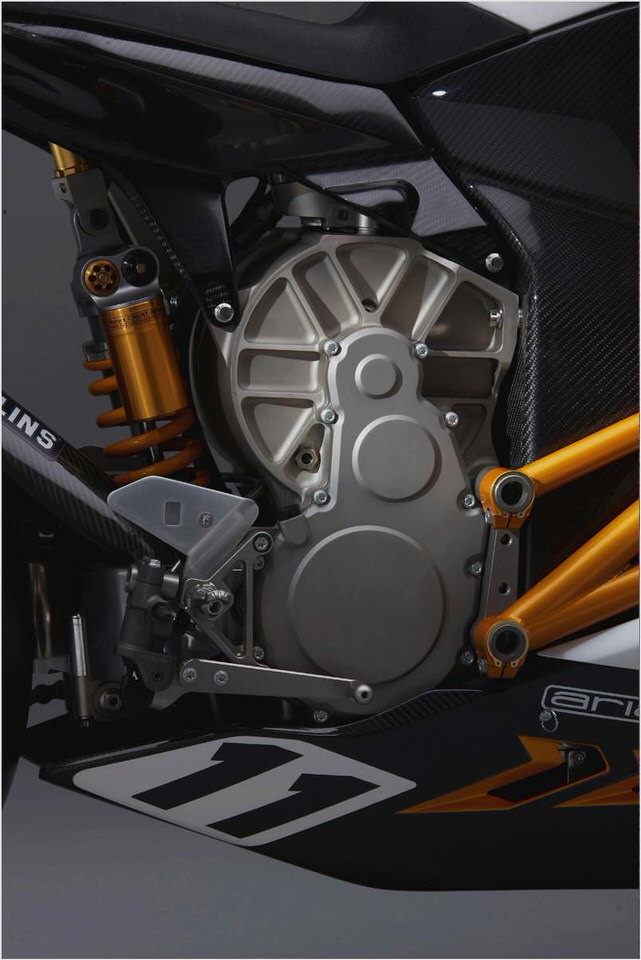 Mission Motors Limited Edition RS and R Electric Motorcycles Briggs…
Mission Motors reveals race-ready Mission R – Autoblog
Mission Motors RS Sportbike Review Assault by Battery
Mission Motors teases highest performance electric vehicle ever – Torque News
Mission R and RS Announced – 160 HP Electric Race and Street Motorcycles…