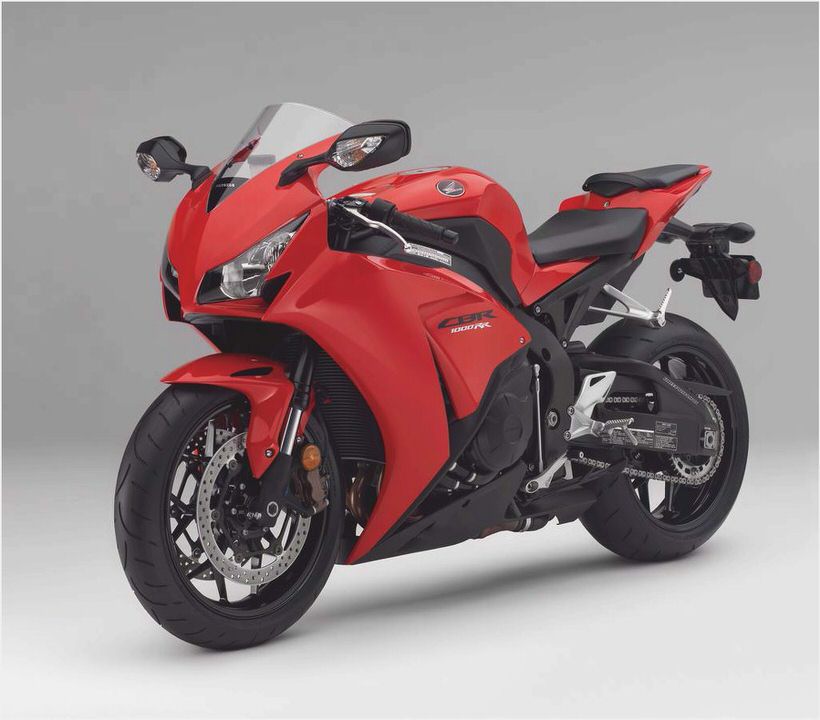 2005 Honda CBR1000RR – Insane Clown Posse
0709_sbkp_10_z+2005_honda_cbr1000rr+bodywork.jpg
Though plenty of people are into horror movies, death-themed tattoos, and even owning snakes as pets, a lot of us tend to shy away from such ideas. One area of common ground seems to be the notion that clowns, in general, are far more disturbing than amusing.
It was Stephen King's horrible Pennywise from the novel It that set a standard in the evil clown biz, and following shortly after for the younger generation it was the blue-faced maniacal clown from the Spawn comics that burrowed a deep and morbid disturbance into our brains. The very fact that one of the country's worst mass murderers was one of the aforementioned greasy-faced entertainers at birthday parties almost makes perfect sense-what better way for an evil lunatic to spend his time than behind a wild wig and big red nose?
Hollywood has shown us its share of evil clowns, and the collection of '80s slasher flicks starring an oversized-shoe-sporting wacko as the stalking predator runs pretty deep. From 1981's Funhouse to the gory Clownhouse in 1989, the whitewashed weirdos have been the stuff of nightmares for years, and launched thousands of coulrophobia cases.
When Mike Godek at Wild Card Customs was brainstorming for a theme to show off his company's paint abilities, the concept of those psychotic clowns hit him. Godek credits his in-house airbrush specialist, Clint Sweet, for making the vision come to life, but the overall build was a collaboration of several shops. Godek recalled, We wanted to showcase some new and different ways to customize a sportbike, and we borrowed ideas from the chopper world for the swingarm design.
The chopper influence is obvious on the super-stretched rear end that measures 22 inches over the stock length. Larry Phillips and Michael Harris at Hard Core Cycles measured and fit the piping together to create the unusual application. Pushing it all along is a 240-section RC Components Outlaw wheel with a Braking Wave rotor that's pinched by a chromed Performance Machine caliper when it's time to slow down.
Helping to keep the long hindquarters looking sharp and clean is a Hotbodies Racing undertail and exhaust system, and reclining just beneath the tidy arrangement is a 5-pound nitrous bottle that offers a cool purge with a quick poke of the horn button.
The frontal area doesn't boast nearly as many flashy aftermarket parts as the rear, but what it lacks in substance it makes up for in spray. Sweet's talent as an airbrusher is utterly amazing, and his signature case-cover designs (in this case a lollipop-likely poison laced) help distinguish the bike as a complete package job instead of a quick cover. Wild Card first laid down the Tequila Gold Candy base over a coarse silver tone, and then Sweet went to town with his evil airbrushing.
Though rather simplistic, the lifelike clown caricatures make up a hellishly haunting group and remind us of those dreaded wackos from another dimension that come knocking late at night.
Plenty of chrome has been spread across nearly every piece on the bike that would host the shimmer. The fork tubes, fork ends, levers, brackets and perches, top and bottom triple clamps, frame, subframe, and the rearsets all shine brilliantly in contrast to the sinister demons grinning beyond the chrome's dazzle. Bad Azz Cycles then finished off the dressing with its sparkling spike bolts and caps all around.
Just as Canio, the notorious killer clown in the opera Pagliacci murdered his adulterous wife, Nedda, this bike could similarly erase the idea of traditionally extended swingarms and conventional paint schemes. With unique mechanical influence and artistic freedom rooted deep in apparent dementia, this CBR1000RR definitely asserts itself as a roaring funhouse.
The Buyer's Box 2005 Honda CBR1000RR
Original Make/Model: 2005 Honda CBR1000RR
Front end: Lowered 4 inches, RC Components Outlaw wheel
Rear end: Custom swingarm 22 inches over by www.hardcorecycles.net, RC Components Outlaw 240 wheel, Braking Wave rotor
Motor: Nitrous and purge, Hotbodies Racing exhaust, Power Commander III
Paint: Matrix Automotive Systems paint by Mike Godek and Clint Sweet at Wild Card Customs
Polish/chrome: Wild Card Customs, Bad Azz Cycles
Bodywork: Hotbodies Racing undertail
Accessories: Bad Azz Cycles spike kit, LED kit
Honda DN-01 plays Santa Claus' reindeer — TalkVietnam
Honda Crf 80 Owners Guide Books
Honda Vermont 700 Specifications eHow
2011 Honda PCX Scooter Review – Riding Impressions of the 2011 Honda PCX Scooter
Honda SLR 650 / Honda – Economy-point.org