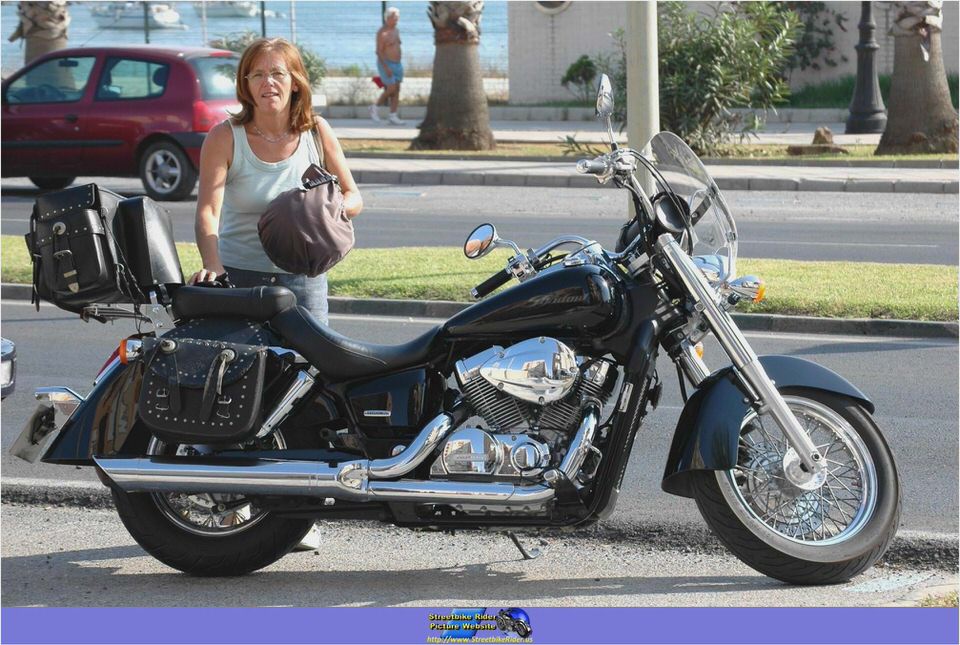 A very cool solo option for your Honda 750 Aero. Corbin's Stinger seat design offers excellent rider support and a sleek fastback tail section that hugs the fender. We've designed the seating area ergonomically to provide more square inches of body contact for proper weight distribution.
This helps to eliminate hot spots and give you long lasting support. Bucket design of the saddle sits you down into the chassis for better balance and a more natural riding position on the bike. Designed to take our removable rider's backrest for added support.
Backrest adjusts easily to your riding posture for a tailored fit.
Corbin's built up tail section looks cool and provides good back support to the rider. especially when combined with our removable rider's backrest. Although the tail section is padded and upholstered like the rest of the saddle, it is not designed to carry passengers for long distances. They CAN sit on the rear section for a short trip, but the shaping is designed primarily for a tough solo look.
As you can see, this creates a very cool look on your bike.
Stinger is designed to work with any of the removable backrest models available from Corbin for added back support. We prefer the model #02-G as shown in the picture above, for a good combination of support and slick looks. The Corbin backrest is supported by internal hardware so there are no unsightly brackets to clutter up the look of your machine. Installation is simple with a single set screw locking the backrest in place.
To ease mounting the bike, our internal hardware allows the backrest to fold down while you throw your leg over. A second adjustment let's you tailor the backrest position fore and aft to adjust your riding position.
Like all Corbin saddles, the Stinger comes standard with genuine leather seating in your choice of colors and styles. Leather makes a great seating surface for your bike because it will break in along with the foam shape and provide a perch that breathes with your body. At the top you can see a custom style that uses a variety of our Faux exotic skins.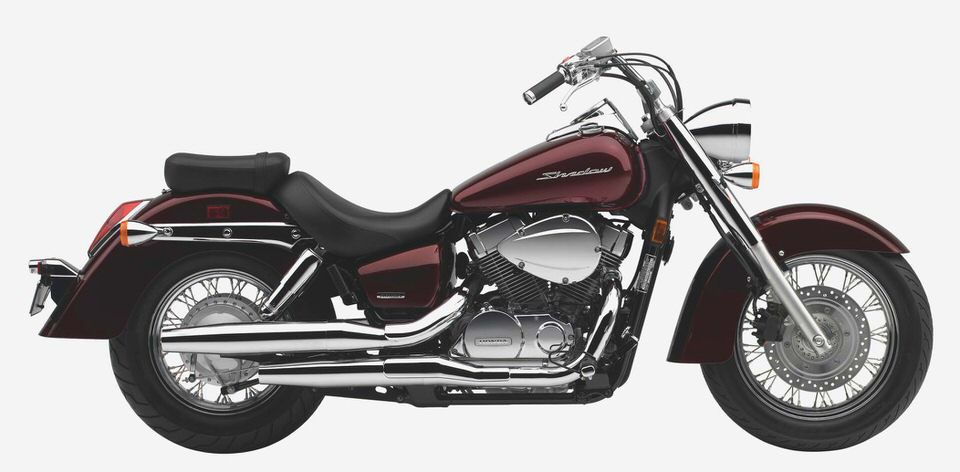 Naturally, if your tastes lean more towards the subtle, a plain black model is also available like you see here. The animation shows one in plain black and one with Faux-alligator seating, Faux-ostrich sides and our black Faux-snakeskin on the tail.
Stinger saddle is engineered to fit perfect to the tank chassis and fender for a totally custom look. Our seat mounts with a tongue in the front and a single screw into your fender at the rear. For a very clean installation use one of our chromed billet thumbscrews (#ACST-6m). They provide a very dressy look and tool free saddle mounting.
Installation of the backrest is as simple as sliding a square peg into a square slot, then just fold down the backrest and insert the set screw from the top (see special notes below). Set the fore-aft position of the backrest by choosing the appropriate set screw from the included set.
Be sure to take good care of your leather seat with a quality conditioner like Corbin's Saddle Cream. Your seat will look nice for years and show character just like your leather jacket. On the inside, we use our high density Comfort Cell reg foam to provide the correct combination of resilience and support.
Shaping is designed to fit your body to eliminate hot spots and is sculpted in the nose to give you easy ground reach when you're at stop signs. When riding, slide back into the bucket and take full advantage of the ergonomic support.
Kappa kit for Honda SW-T400 Scooters Mopeds
Honda CBR 150R Allaboutbikes.in
Trade Classic Bikes 70's, 80's 90's – Yamaha RD 250
Honda CBR 150R Ownership Review by Vishal
Rutgers : BIO 101 101 : 125_201+Chapter_1_Biomech