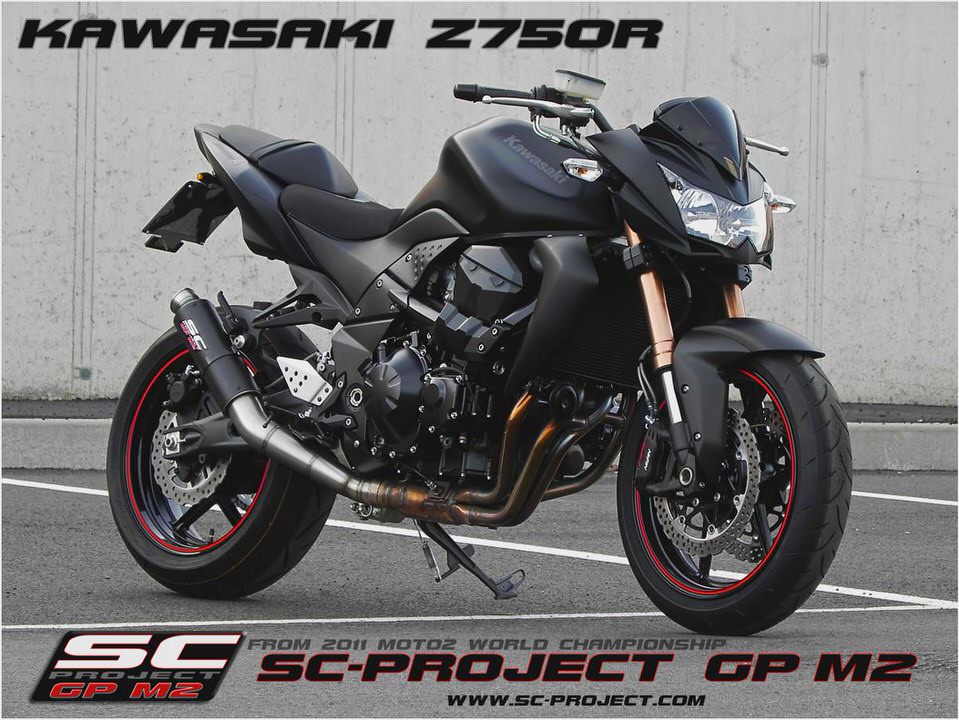 2005 Kawasaki Z 750S
The motorcycle in question is Kawasaki's new-for-America Z750S, introduced to the press this month in Irvine, CA, where I overheard the above quote. The Z750S was specially engineered for American tastes after much market research – it's clear Kawasaki wants to cash in on the middleweight do-it-all standard market.
Kawasaki's research into ZR750 buyers shows how different this demographic is from middleweight sportbike buyers. The sportbike guys (yes, they are almost all guys) are mostly between 19-29 years old and place performance and styling above comfort, value or economy. That's why the torture-rack CBR600RR outsells the cheaper, more comfortable and much-discounted CBR600F4i, and why the ZX6R outsells the value-priced ZZR600.
It seems that sporty-standard buyers have an even distribution of ages, riding habits, incomes and other factors. According to Kawasaki's press briefing, the standard owners are likely to commute, ride to their vacations and carry passengers.
So why are there not more sporty standards offered by the industry? Sporty standard buyers tend to be a frugal bunch- in the Kawasaki research, ZR750 buyers said their number one consideration was the price or deal offered. One could assume this means they just want a decent bike for a low price, where sportbike/dirtbike/cruiser buyers will pay for high-tech performance and fresh styling, even at a premium. Who would you want to sell motorcycles to?
It's not surprising Honda didn't change their 750 standard for 10 years!
So I am always excited and pleased when a large OEM like Kawasaki introduces a motorcycle that is designed to be ridden everyday by the everyday rider. I rode and enjoyed the FZ6, the Honda 599, the SV650, DL650 and liked the Triumph Speed 4 so much that I actually purchased one.
The Z750 is based on the Z1000 naked sports, which has lots of good features but isn't truly an all-around machine. I liked the Z1000's styling, performance and handling, but I don't care much for its thin, high and strangely shaped seat.
The Z is replacing the ZR7S for 2005. The ZR7S was a very competent motorcycle- it was regarded by at least one motojournalist as being the best handling bike he'd ever ridden, and it has a large following of contented buyers.
However, that old ZR7S was heavy, and its ancient powerplant was derived from the 1980's GPZ750, making it a hard sell in today's power mad market.
Kawasaki addressed these issues with the U.S. model Z750. Unlike the European version, which is essentially a smaller, cheaper Z1000, the U.S. Z750 has a lower, softer, single-piece saddle with ergonomic grab handles and an aggressively styled (If a tad Fugly! -Sean) half-fairing.
The motor is a sleeved down Z1000/ZX9R mill that should be plenty entertaining, and the suspension is labeled as performance tuned.
So if value is the most important thing to these customers, how much will this motorcycle cost with all of these features? $7,099 will get you on a new Z750, which makes it a little pricey compared to the FZ6 ($6,499), the SV-650S ($6,449) the VStrom 650 ($6,699) or even the Triumph Speed 4 ($6,499). I asked why they wouldn't price it at $6,999.
Kawasaki's people told me $7,099 was where they wanted to be, to make enough money to cover their costs and allow the dealers to make a bit of money, too. I reached into my wallet and offered them $20, since they sounded so hard up, but my offer was politely refused.
Mechanically, the Z750 is a now modern design, with a liquid-cooled 16 valve dual overhead cam inline four pumping out 97 rear-wheel horsepower and 53 foot-pounds of torque on MO's Dynojet dynamometer. The motor shares components with the Z1000; including the cases and radiator, but instead of having a 77.2mm bore; it has been sleeved-down to a 68.4mm bore.
It retains a lot of the Z1000's aggressive, in-your-face burliness without going over the top.
Stroke remains the same at 50.9mm. Since this powerplant was originally designed for the ZX-9R, it should be very understressed as a 750, especially with the milder camshaft profiles Kawasaki uses for the Z1000's little sister.
With the briefing concluded, we went out to claim our rides for the day. A sea of identical blue motorcycles greeted us in the parking lot- Candy Plasma Blue is the only color being offered for the few thousand units Kawasaki plans to sell in the US this year.
The styling is great, though. It retains a lot of the Z1000's aggressive, in-your-face burliness without going over the top and scaring away the more staid of prospective buyers (I'm scared anyway. -Sean). It is sharp and focused, but integrated, from the cat-eyed headlamps to the ZX-6R LED tail lamps. The Z750 looks like a very substantial and nicely finished motorcycle. There's a minimum of exposed frame bits, and the paint and finish is very nice.
The fairing's insides are partially concealed by plastic panels, as are frame tubes and other areas. This gives the bike a finished, high-quality look that will hopefully justify the extra $500 or so over the competition.
With a 56.1 inch wheelbase, 430 pound *claimed* dry weight and reasonably low 32.1 inch seat height, the Z750 is a small motorcycle compared to its competition. Even a shrimpy guy like me can swing a leg over the Z and get both feet firmly on the ground. The sculpted gas tank fits nicely between my legs, even if it's not as svelte as the press kit claims.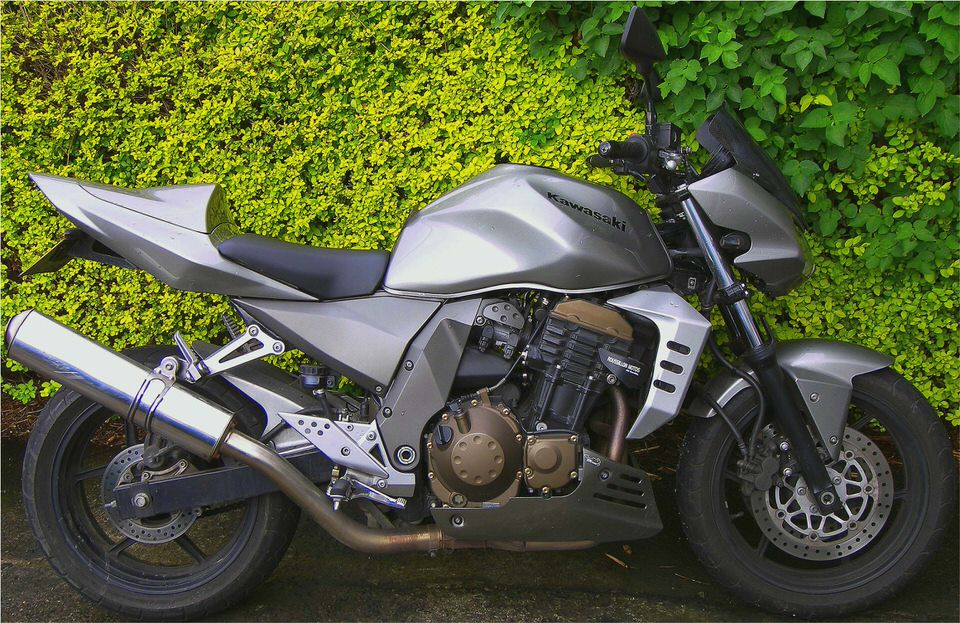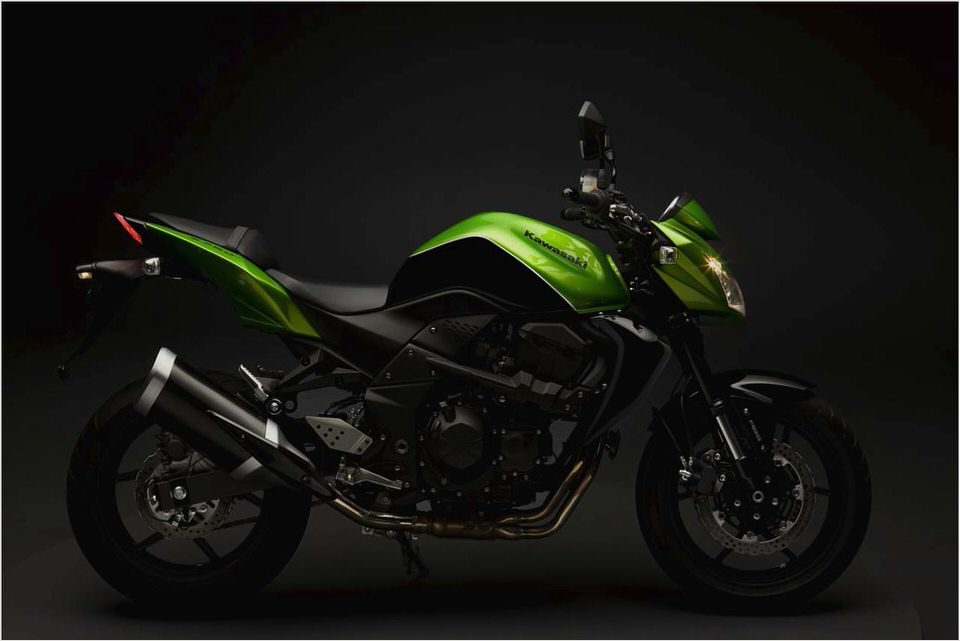 Once you've experienced the nothingness that is a Honda Hawk 650's gas tank, everything else feels fat, but for an inline-four standard, the tank is comfortable, not splaying your legs too far apart.
The bike is nicely appointed for a budget standard. A tachometer, speedometer, dual tripmeters and a clock are all included in the price. Thankfully, the confusing radial digital tachometer / speedometer was left in Europe.
There is also the enormous radiator and ring fan from the Z1000 for extra cooling, which is lucky as Kawasaki forgot to add a temperature gauge, although there is a high-temperature warning lamp.
You also get bungee hooks, passenger grab rails, and a preload/rebound damping adjustable rear shock with aluminum linkage. The wheels are good-looking six spokers based on the ZX-10Rs. Fuel injection is also a nice touch, although it is quickly becoming universal, even on budget machines.
They had to save money somewhere, so the Z750 does include a few budget components. These might not be obvious to beginner or re-entry motorcyclists (Disc brakes? When did they start doing that?), but more experienced riders might notice the lack of suspension adjustment up front, especially if he weighs more than my own 145 pounds.
The brakes are just adequate as well, with old-school two-piston, sliding pin calipers and dual 300mm discs up front, with a single piston caliper and 220mm disc on the rear wheel.
Now is the part where we ride. The engine fires easily, even on a 50-degree morning, without engaging the fast-idle lever. The bike is ready to ride after idling for about a minute. Pull in the adjustable (hallelujah!) clutch lever, tap the gear lever, and the bike pulls away from the curb cleanly and smoothly. The fuel injection on this model is quite good for a bike in this price range.
It provides precise fuel delivery at very low RPMs and then pulls all the way up to the 11,500 RPM redline without a hitch or flat spot evident. Kawasaki uses a dual-throttle valve, which improves response and eliminates the sensitive feeling that can make EFI a turn-off.
The gearbox is smooth and does its job very well.
It uses six well-selected ratios: the first three are closely spaced and relatively short for quick acceleration around town, while the top three are for high-speed freeway cruising and spirited backroads riding. Sixth gear at an indicated 80 mph has the motor spinning at about 5,500 rpm, which is great for fuel economy, but thanks to the nice fuel injection, doesn't bog the engine when you go to pass one of SoCal's many left lane hogs without downshifting first.
That engine isn't the smoothest or most refined on Earth, but Kawasakis seems to promise and deliver that sort of hairy-chested toughness. You only feel the buzz from the engine when you put your boots up against the cases, or when you rev the engine over 8,000 rpm, thanks to thick rubber on the footpegs and squishy rubber gaskets under the handlebar risers. But as a reward for putting up with that vibration, you get that great Kawasaki growl from the induction and exhaust, especially when the tach needle points straight up.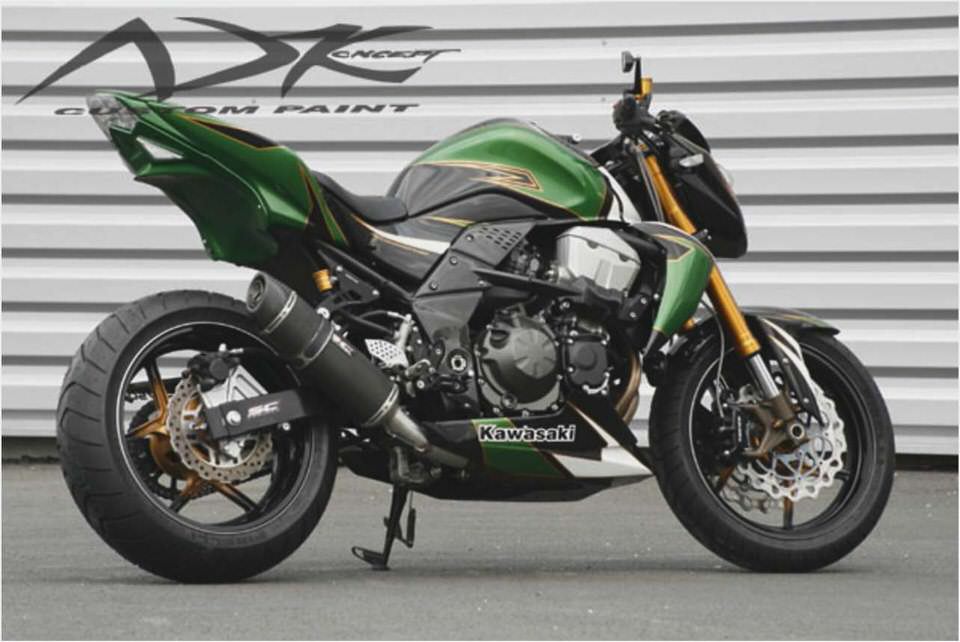 Kawasaki Ninja 400 R Description SportsMafia
Kawasaki GPZ500S – Review – Kawasaki GPZ 500 – what a cracker of a bike!
2010 Kawasaki KX85 motorcycle review @ Top Speed
Kawasaki Teryx4 750 4×4 Product Review UTV Guide
2002 Kawasaki Vulcan Mean Streak 1500