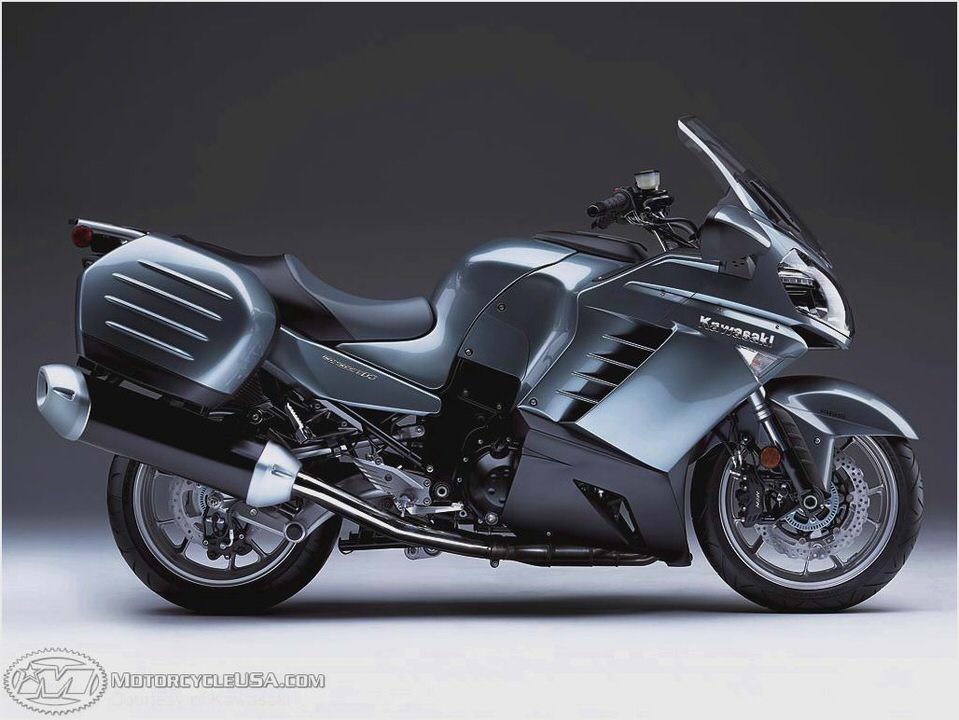 Kawasaki GTR Concours 1400 Stealth Backrest Customer Comments!
I installed the backrest yesterday as soon as it was delivered and was able to take a 35 mile ride with my wife this morning. I will provide feedback as requested.
1. Appearance- The backrest and rack is a great looking product. I do not think that an owner could ask for a better looking or manufactured product.
2. Ease of Install- It does not get any easier than this. It honestly took me less than 5 minutes from entry into the garage to completion.
3. Material Matching Stock seat- I have an HT Moto and it matched that very well, from recollection it matched my stock as well.
4. Backrest Angle- My wife was very pleased with the angle of the backrest. She felt that it was supportive and comfortable.
5. The install channel did not produce any problems with the install. The seat needs to be pushed down slightly for easy install, but there is plenty of cushion for that.
Finally my own personal thoughts: This is a beautifully crafted top notch backrest which takes literally seconds to install, giving the passenger added support and comfort.
TJ Faucette / Virginia Beach, Va / 2010 Kawi Concours 1400
The bike was a gem on the trip. Your Stealth Concours backrest performed very admirable and all is good. Now I feel comfortable riding with my young son where I didn't before.
Couldn't do without it now. I want it . Please let me know what I owe you.
James Hane l / Valley Stream, NY / 2010 Kawi Concours 1400
Went on a short (30 mile ride) with wife. Mix of freeway, backroad curves, city stop and go lights. (Speeds from walking to 90+) Wind was over 10 mph. She had no complaints and while her riding style does not place her against the pad much (less than 5% of the time) she likes it and feels safer with it on. She also stated it looks high quality and well made.
When she did lean against the back rest it was a proper fit (felt comfortable) She is about 5'7 and I am 6'3 so other size mixes may have different results. I and Karen will try to do a longer ride Friday and will write up all my thoughts and inputs.
Follow-Up: Rider size 6'3" extra large built / Passenger size 5'7" average build. After Friday's ride these final thoughts. When I placed the backrest in the forward position it provided her more support but less space between the rider and passenger. She also stated the product looks and feels high quality and looks well made.
When she did lean against the backrest it was a proper fit (felt comfortable) Overall.
* Unit is easy to install.
* Unit looks good installed and matches the 2008 colors well.
* Unit appears to be high quality and built strong.
* Unit is comfortable.
* Unit can adjust in two positions to better match small and large passengers.
* Passenger stated unit meets her needs and should last for years.
Brent Wahl / Fremont, Ca. / 2008 Kawi Concours 1400
I received the Kawasaki Concours demo Stealth backrest on Thursday and I mounted it (drank Captain Morgan instead of beer though) and all I can say is WOW. This things looks awesome and now the wifey is happy so that makes me a happy man! Thanks again and I will defiently spread the word around.
I ordered the Pirates Lair Concours Rack on Wednesday and received it on Saturday. I think I spent more time opening the box then it took to place the new Pirates Lair rack on the bike. The quality of the Concours Rack is top notch, definitely built with pride and compliments the bike. My wife (5ft tall) said the backrest was comfortable and the lean back angle was just right.
Thank you for producing a quality product.
Dennis Noes / Jacksonville, FL / Kawasaki Concours 1400
I just received the Concours Stealth Backrest this afternoon and love it! You covered all the bases; mail tracking, detailed instructions, secure packaging and a great product and works and looks as advertised. I believe it just shipped Tues and I have it now on Thurs–shipped from N.C. to South Dakota.
The furthest forward position of the backrest works great for my wife, who has two titanium rods in her own back. We've not been on the road, but she has sat on it in the garage and said it provides great support and comfort.
I spent more time reading the instructions and materials than I did installing the seat. The old rack came off quick and the new one went on just as quick. It literally took about 5 minutes total.
The new rack is much prettier than the outgoing plastic one. The new one is also larger and thinner and looks better on the bike. As advertised, the backrest material matches my stock seat very well.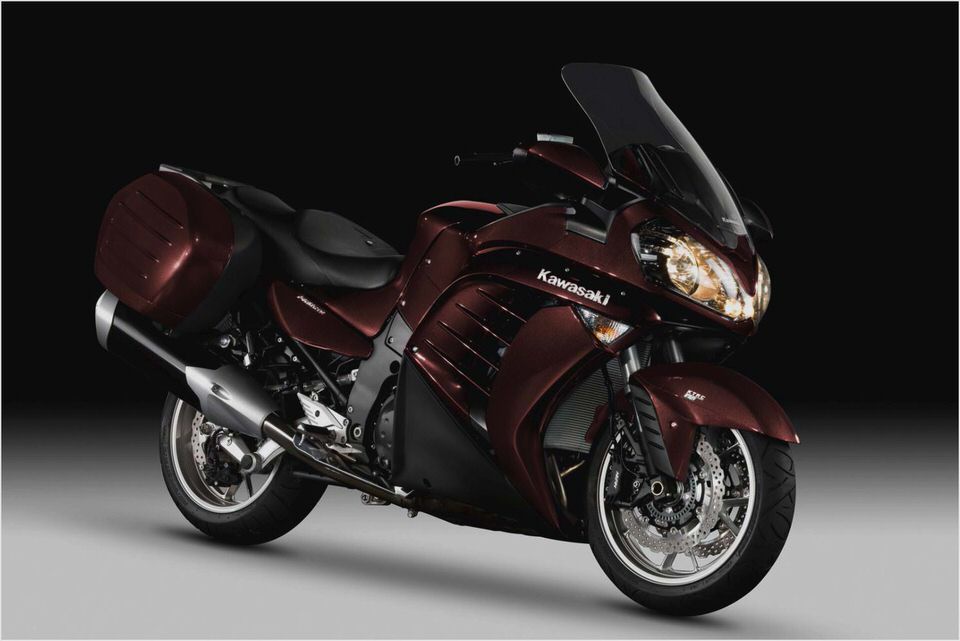 So thanks for the great product. There is nothing we would change on our set-up. I like the option of using the extra screw you sent along. That provides more security in places I might fear the removal of the backrest with the quick easy-on and easy-off screw. I am a first-time customer.
Thanks for making the experience enjoyable!!
Nathan and Kristie Taarud / Sioux Falls, SD / 2009 Concours 1400
I purchased the Stealth backrest for the Concours a few weeks back. I finally had a couple of chances to take the wife for a ride. I find myself in the same position as I am when signing birthday cards at the office; all the appropriate words have been written already.
As the existing customer comments say, the backrest is absolutely great, as are the sales and service. Well done, sir!
Brian Robinson / Hartford, CT / 2011 Concours
It just showed up. It took me longer to get it out of the box than to install it. What a great product! Glad to see there are still craftsmen out there.
Being a machinist / cnc repair person for 33yrs its appreciated. Great job.
Lynn Cole / Troutdale, OR / 2011 Concours 1400
Greetings from the chilly thumb state. Just wanted to say how nice the Connie 1400 passenger backrest you sent me is. The aluminum rack and back rest are definitely top notch. All my passengers are thoroughly impressed as well. It looks like a stock piece and now I can use the luggage I had previously bought for another bike.
I can tell some time and effort went into the design and manufacture of the product. Good work. Thanks.
Matthew Wallis aka..Michigan Mile Eater / Cottrellville, MI / 2012 Concours 1400
Arrrrg. I mean, package received. Looks and feels awesome. The wife loves it! Thanks and keep up the great work!
Fred McMullen / Gloucester Point, VA / 2013 Concours 1400
I got home from my travels to do riding and you did great. Thanks for expediting the backrest I purchased for my Kawasaki Concours. The day I flew in from Russia was the same day that it arrived in the mail (sort of a race between the backrest and I).
I know this was only because you had to have taken special care to get it out and in the mail in an expedited fashion. By that evening, I was on the road heading to Grand Coulee Dam with the wife enjoying the benefits of a backrest. It is a high quality product, but again, what has most impressed me was your service attitude and attention.
For that I am grateful.
2009 Kawasaki KLX 250SF – Used 2009 KLX 250 SF at Motorcyclist Magazine
The Specifications for a Kawasaki KX eHow
2013 Kawasaki Ninja ZX-6R Review –
Kawasaki Z 1000 SX 2014, a little more convenient and electronic Latest…
Kawasaki Ninja 650R Super Bikes In Delhi