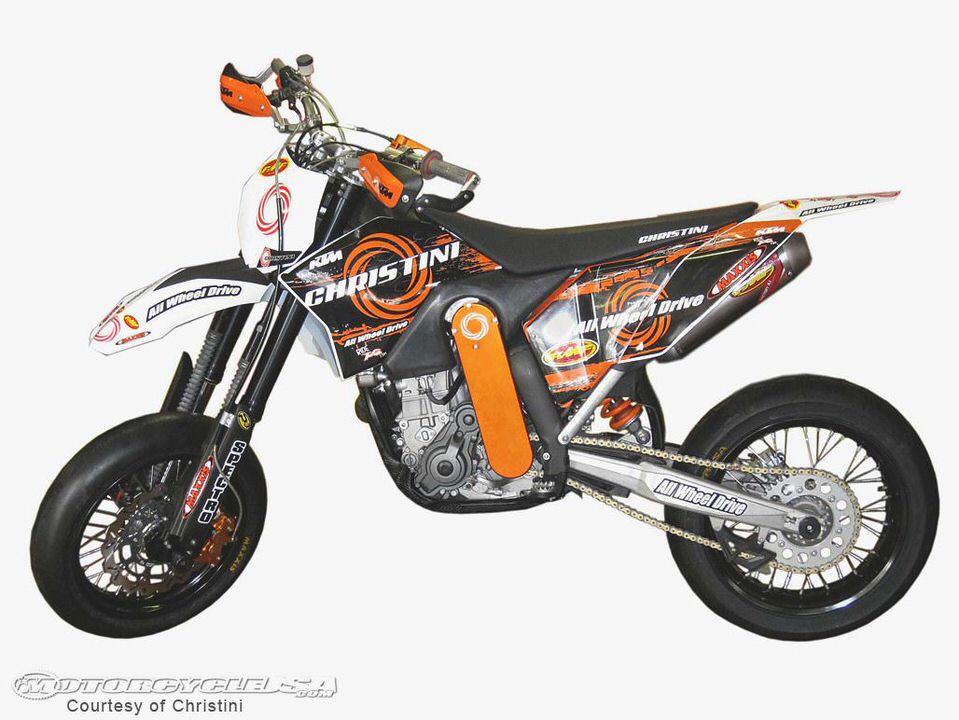 This is a competition motor that is just civilized enough to be ridable
Photos by Robert Stokstad
Do you feel guilty when you run a red light in the middle of nowhere at four in the morning? Have you put a quarter in a parking meter after six PM?
Did you go down to the Federal Building after accidentally ripping the tag off a mattress to turn yourself in to the Federal Marshals?
If that is the case, you are probably not in the market for a 100 HP super motard. However, if you like to remove your license plate and run toll booths, cheat on your taxes by deducting lap dances as Business Meeting Expenses, and leave dead fish in pre-paid safety deposit boxes at banks you don't like, I might have a motorcycle for you.
It's orange, looks crazy, and like the most unlikely governor California has ever had, is made in Austria. KTM is one of the biggest players in the high-performance off-road motorcycle market, well-known for their large selection of bright orange single-cylinder motocrossers, dual-sports, super moto bikes and adventure rally-racers. KTM's out-of-the-box racing success is well known; a huge percentage of the grueling Paris-Dakar rally finishers are riding mostly-stock KTMs.
Although KTM has been building motorcycles for over 50 years, they have a limited presence in the American streetbike market. The single-cylinder Duke Supermoto bike has been around for almost 10 years and was arguably the first street-legal Supermoto in the Americas. However, Americans like big, powerful bikes with multiple cylinders; thumpers have always been relegated to second-class citizen status.
In 2003, the winds of change blew an all-new engine onto the scene. First introduced in the Adventurer, KTM's liquid-cooled, 75-degree V-Twin was extremely light and compact. It caused a buzz around the world and the company announced plans to also use the powerplant in a supermoto, a SuperDuke, and even a roadracer.
The Adventurer appeared in the USA market not too long afterwards to some acclaim. We tested the 2005 version in last year's Adventure Touring comparison, and I was impressed by the bike's agility and light handling on the street, but the heavy dirt focus of the bike — epitomized by its high, hard seat and uncompromising knobby tires — made the other bikes more appealing for street use.
But how cool would a Supermoto version be? I wanted to find out.
A call to the local KTM dealer in San Francisco yielded a demonstrator all broken-in and ready for (ab)use. I know you know what you're doing said Scuderia's president, Don Lemelin, grabbing my arm and looking at me intensely from behind his sunglasses, but be careful anyway; if you're expecting dirt bike brakes these can get ya.
Thus warned, I looked over the tall, brightly-colored machine perched anti-socially on the sidewalk next to the shop. This bike has a visual presence unlike just about anything on the road. A chrome-moly tubular space frame hangs a 942cc 75-degree V-Twin between the wheels.
That motor uses a 100mm bore and 60mm stroke to make 95 HP on Scuderia's DynoJet dyno (last year's 950 Adventurer made 91 HP at the back wheel on the MO DynoJet). Is it liquid-cooled? Of course. Four-valve and DOHC?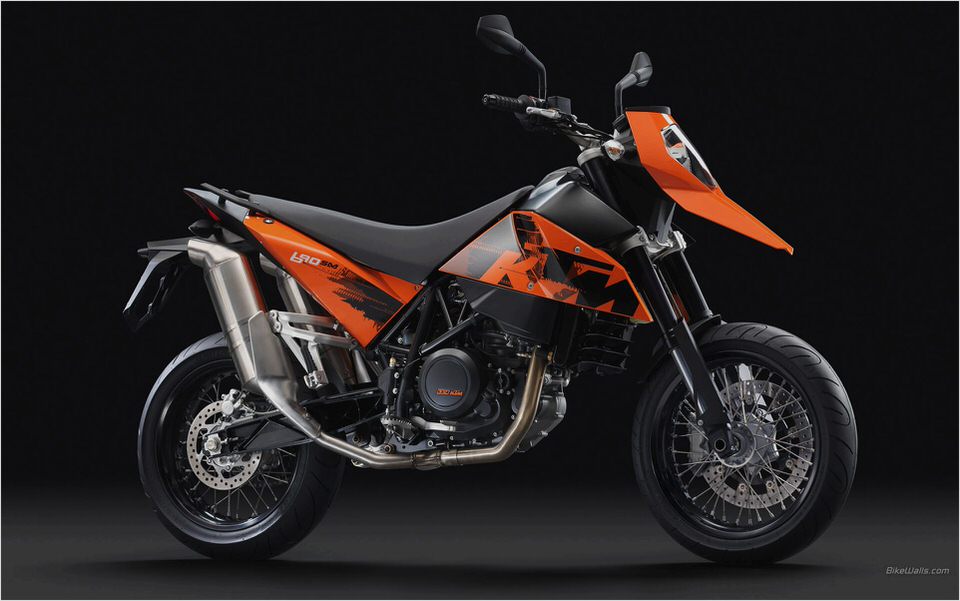 Certainly. Fuel injected? Hey, let's not get greedy, OK? It still uses a pair of 43mm Keihin CV carburetors, like dad used to make in the garage for his alcohol-burning train set. Can't win `em all.
If the carbs are old-school, the suspension and brakes are most decidedly not. A slinky aluminum swingarm holds the 5.5 inch, five-spoke rear wheel, suspended by an expensive-looking WP rear shock (WP used to be called White Power because the founder's initials were WP and the springs were always their distinctive white color.
In 1991 the company renamed itself WP for obvious reasons — although White Power might have been a good supplier for Confederate — and it is now owned by KTM/Husaberg) that works through a linkage to provide 8.27 inches of travel. It's adjustable for preload, rebound and compression damping.
Please do not lick the brakes, tasty-looking as they are. Brake dust is a known carcinogen and tastes awful. However, it might be hard to resist putting your long pink tongue on these four-piston radial-mount Brembo dealy-o's, what with their floating 305mm front discs and steel-braided lines.
The master cylinder is a radial-pumping thing as well. The rear stopper is a two-piston floating Brembo caliper with a 240mm disc.
What did we learn about so far? Motor, frame, brakes, suspension. what else is there? Not much, aside from a narrow seat, a fat tapered handlebar, a minimalist instrument panel crouching behind an enduro-style number-plate fairing and a pair of 17-inch wheels (the rear sized for a 180-section tire) shod with most-excellent Pirelli Scorpions.
Wait, I forgot about the luggage rack. There's a luggage rack.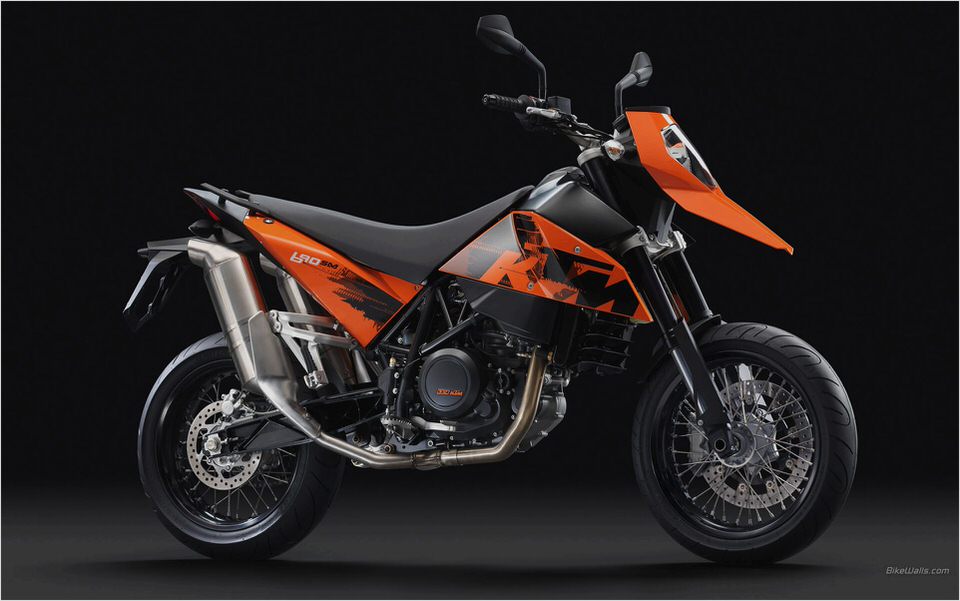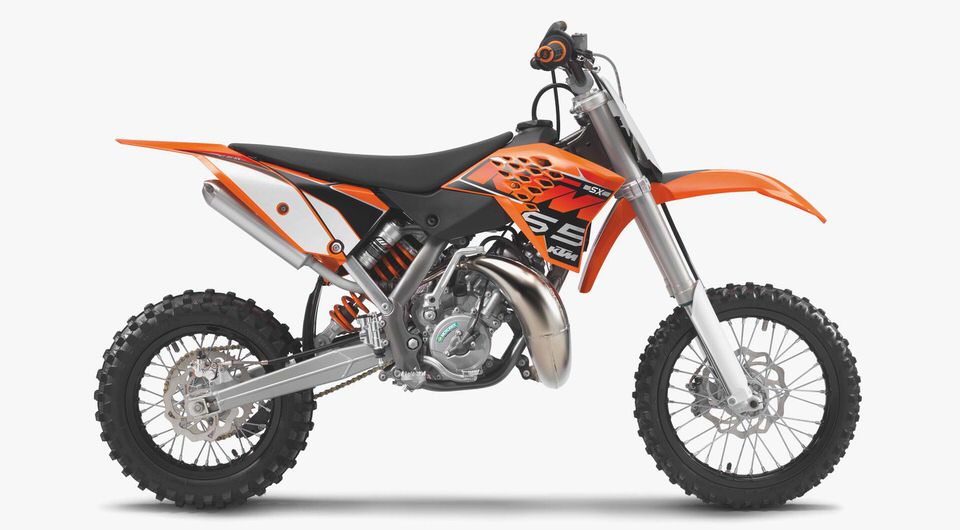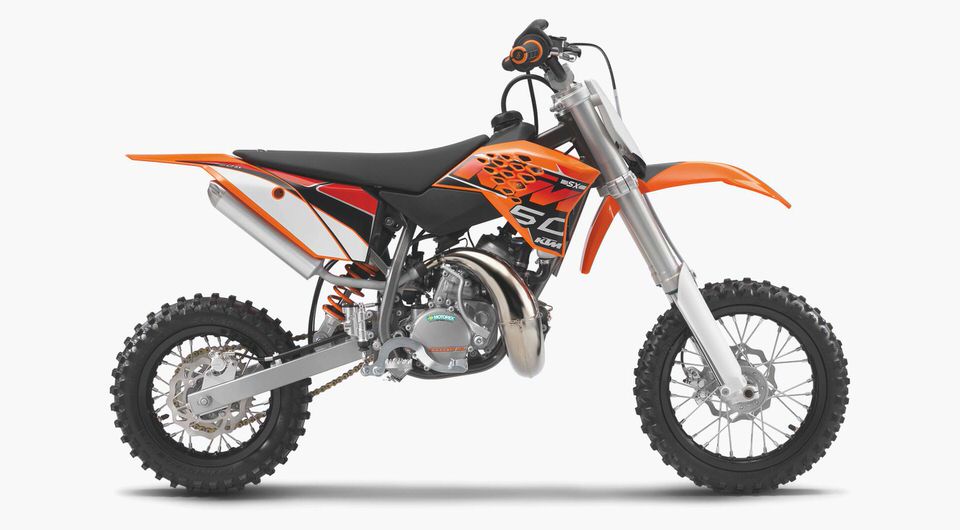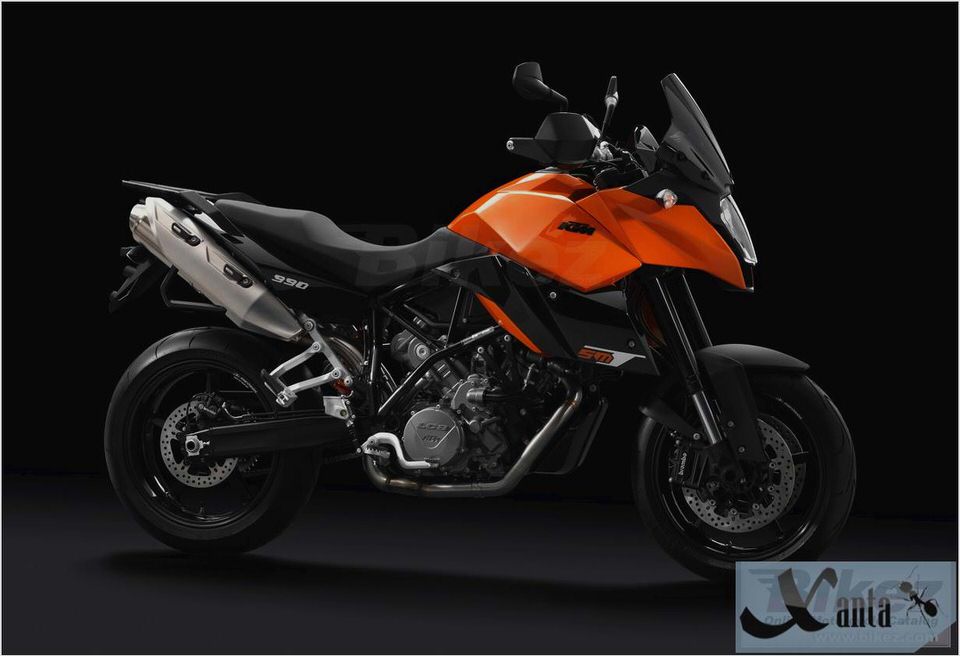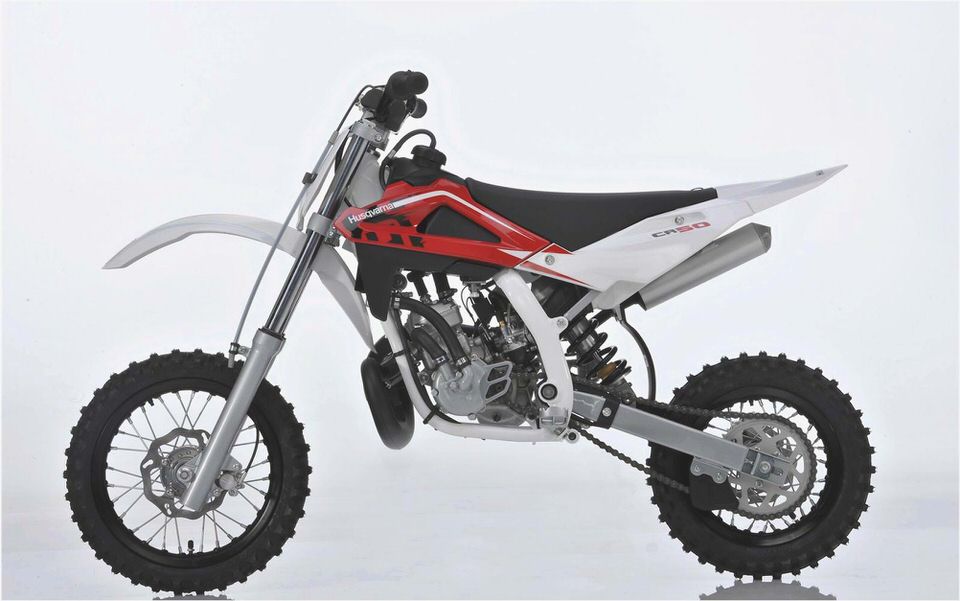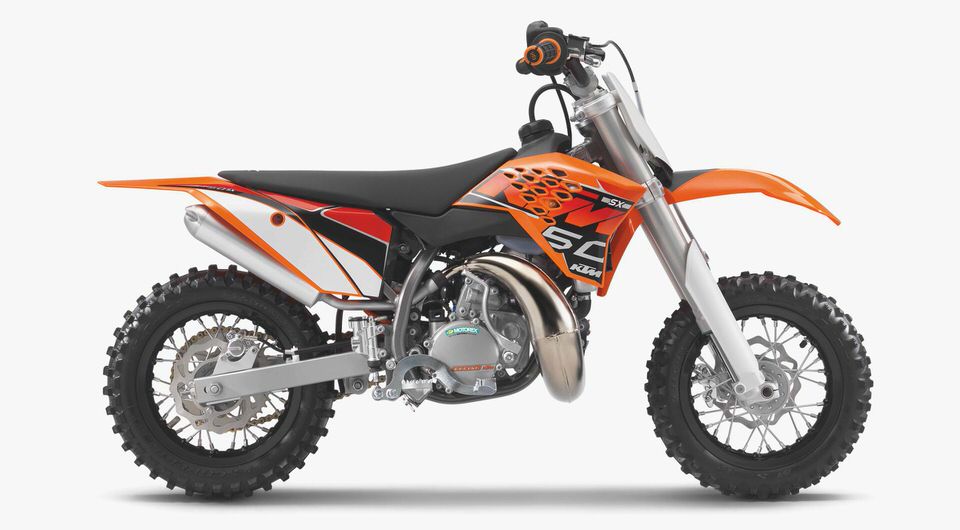 2012 KTM 1190 RC8 R First Ride – Ultimate MotorCycling
NEW 2013 KTM 125SX $7,689.99
MonoManiacs : KTMax ~ KTM 660 SMC
KTM RC 125/200/390: 30 high-resolution photos released – Bharath Autos…
2008 KTM 105 SX motorcycle review @ Top Speed