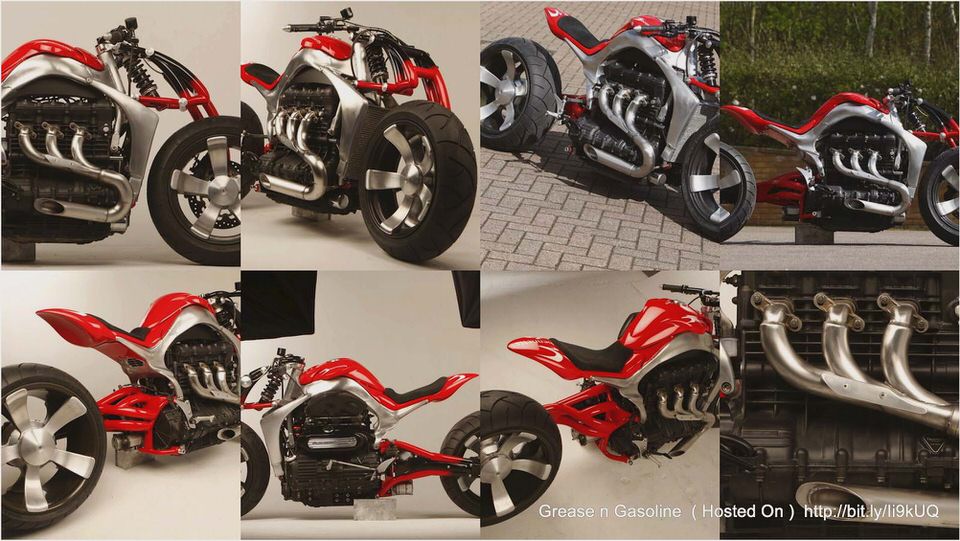 2005 Triumph Rocket III First Ride
2005 Triumph Rocket III
Rocket Launch
Riding through the picturesque wine country around Sonoma, California, in the saddle of Triumph's new Rocket III, I am gliding along a smooth stretch of two-lane highway in top gear at around 55 mph. It feels as if I am on autopilot, as we effortlessly pass grandiose wineries, their well-tended vineyards running to the base of the surrounding hills. I am deep in thought about how this new Triumph will be looked upon in the evolution of motorcycling years to come.
Because, at 2300cc, the new Triumph Rocket III is the largest production motorcycle in existence. And, producing a claimed 140 horsepower and a Herculean 147 lb-ft of torque, the Rocket is most powerful cruiser yet, which should easily be enough for a trip into the history books.
Eclipsing Kawasaki's new Vulcan by nearly 300cc, and making the largest Harley-Davidson look positively anemic at 1449cc, it is a bold move by those blokes from across the pond: A move that is gaining them a lot of interest and attention, as more than 1500 people worldwide have already put deposits on the bike. This is particularly impressive when you consider Triumph employees are the only people to have ridden one. Utilizing an enormous 240-section rear tire, massive 101.6 mm pistons the size of the slugs found in a Dodge Viper, and an emissions system with catalytic converter that passes the upcoming 2006 Euro 3 standards, the new Rocket III is definitely taking a few firsts in the motorcycle industry.
In usual press launch format, a technical brief preceded the ride, and Product manager Ross Clifford gave us his usual informative presentation. Armed with a half hour's worth of facts and figures, the strongest impression I was left with was not the radically large cylinders, or the incredible fact that the crankshaft weighs 39 lbs, but what an incredible journey the Rocket III has been for Triumph. Starting as a concept back in June 1999, it has taken five years for these thoughts and ideas to end up as completed motorcycles, ready for critical evaluation by the world's press.
Along the way, the bike has gone from sketches, to mock ups, to pre-production machines, and finally to complete production-line motorcycles, ready to be sold to the public. Listening to Clifford talk of the many challenges this has presented certainly made me feel very humble. But the part that really brought Triumph's dedication home to me was when Clifford told us that during dyno testing the engine made so much power the whole exhaust system was glowing red.
It actually got so hot; the extraction system could be seen glowing at its exit. This, apparently, he told us with a grin, made quite the sight from outside at night. This spoke volumes to me about the hours these guys must have worked, and the obvious enthusiasm shared on this project by Clifford and his team at the Hinckley Factory in England.
What you're looking at here is the largest engine ever to be put into widespread motorcycle production. Each cylinder displaces a whopping 766cc.
It was interesting to learn also of the challenges this has presented for the factory and a new assembly line had to be built. Due to the weight of the crankshaft and the massive rear wheels, special machines had to be built. Triumph couldn't expect anyone to physically lift and place a 39-lb crankshaft in every 3 1/2 minutes during a production run, so cranes have been implemented.
Cranes are also employed to swing the rear wheel into place, as the 17-inch 5-spoke alloy wheel and tire combo is just too heavy to lift.
Armed with the facts, it was time to go and see how all of this works in the real world on a day ride into the country. Assigned our bikes for the day, I have to admit to being a trifle intimidated by the bike's physical presence and not too taken by the looks. There is no denying the look and style of the Rocket III is unique, but that's a bit like the old saying she has a great personality.
The engine looks agricultural, and I am not to keen on the bolt-on chrome covers that conceal the header pipes. I think the Speed Triple-derived twin headlights are cool though, and there is no denying the bike has a seriously aggressive look; I am just not in love so to speak. The clocks have a radical look also, but are a little too close for my failing eyesight, and I found myself having to lean back to read the small numbers.
And while I'm complaining, a number of the parts like the footrest hangers look like bolted on afterthoughts.
All of these thoughts melted away though, as I donned riding gear and swung my leg over the beast. I was immediately surprised how easily it picked up off the stand, and how fuss free it was to roll around the parking lot. This was most certainly not the case with Kawasaki's new Vulcan 2000, and I think I had expected the Triumph to feel the same.
Reaching over the small speedometer and tachometer, I twisted the ignition key and fired the beast into life. Firing instantaneously with a deep growl, the bike pulls gently to the right as you rev it up. It also revs quite quickly, and there is a healthy amount of intake noise from under the tank, First gear goes in with a solid thunk, no heel/toe shifter to be found here.
No footboards either, as the Rocket III uses solid, round metal foot pegs, with attractive machining on the ends.
They have peg feelers attached, and one enthusiastic Canadian journalist in our group actually managed to snap a peg off during some spirited cornering. I did plenty of grinding in the tight twisty sections. Personally, I don't like scraping pegs, having touched down a sidestand last year on a racetrack at triple-digit speeds. With the end result being some painful, high-speed asphalt surfing, it is still a touchy subject.
The Rocket III handles it with aplomb though, the pegs folding up on contact, and I never felt as if was going unsettle the bike. On faster, less twisting terrain, footpegs and terra firma kept their distance, and I think the Triumph probably has a tad more ground clearance than any of the current competition.
Weighing in somewhere north of 750 pounds, the new Rocket surprised our boy Neale with its shockingly light agility.
This is not an accident, for while the Triumph development team leaned heavily on the opinions of American cruiser riders for the styling clues and riding position, I can't help feeling the handling package is derived from English A roads. The type of tight, twisting secondary roads found around the Triumph factory in England.
With the bike immediately displaying very user-friendly manners in the parking lot shuffle, the ease of operation just carried on as I got on the move. The light clutch lets out smoothly, and on barely a whiff of throttle I pulled onto the road. Getting both feet up onto the pegs, almost before clutch was all the way out, the bike feels perfectly balanced and steers with the lightest of touches.
With the 240-section rear tire out back, only at the last minute rolling up to stop signs and traffic lights is it necessary to put a foot down.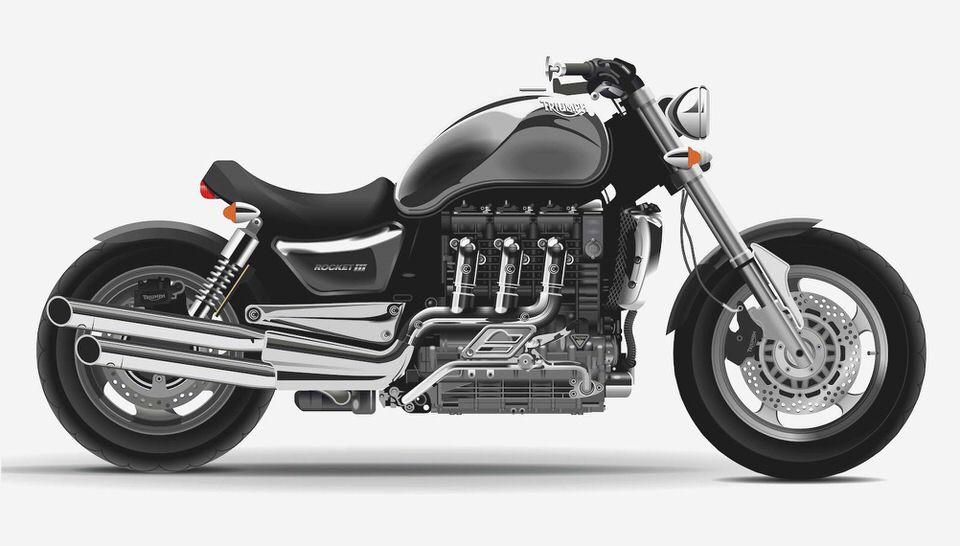 The bars are wide, there is no denying that, but the steering is surprisingly light. Just a small nudge on the bars initiates the turn, and the bike flicks back and forward so effortlessly, I was mentally scratching my head at the thought that this thing weighs around 750 pounds full of fluids. This light, easy steering is consistent at all speeds, but it is the low-speed agility that impressed me most.
During press launches, a fair bit of time is spent riding back and forth for photographs, and while this is not so exiting, it is a great leveler, because you have to repeatedly turn the bike in a short space. Rolling the Triumph almost to stop, I could turn the bike almost to full lock, lean into the turn and roll round to get facing the other way. No need to muscle the bars and no drama, unlike a couple of the latest cruisers I have tested, which have been something of a handful during this type of operation.
With the gargantuan amounts of torque available from the 2300cc engine, 64 foot-pounds on idle, there is no need to use the throttle for this maneuver, until it is time to head back in the right direction. Straightening the bike up, and getting ready to twist the throttle you have two distinct choices. Firstly, a gentle twist has the big Triple purring effortlessly up the road with no vibration, and a liquid fluidness that is so smooth it isn't possible to feel the engine working.
Secondly, a large handful is going to have you thinking you have inadvertently hitched a ride on the Space Shuttle during takeoff, however, and you better be hanging on. Producing 147 lb-ft of torque at 2500 rpm and 140 bhp at 5,750 rpm, you are in for a wild ride. As the approaching landscape goes into some sort of manic fast-forward and your stomach internals attempt to wrap themselves around your spine, the Rocket III just keeps feeling as if it is never going to run out of power.
The face of the new Rocket III isn't exactly beautiful, but neither was Charles Bronsons'. Both could kick your ass.
On one particular stretch of highway, I snatched a very quick look down to see the speedometer needle approaching 120 mph, and couldn't believe how hard the motor was pulling. It felt just as strong as it had a few thousand rpm earlier while still traveling at a law-abiding speed. Feeling for sure I must be in fifth, I quickly pulled in the clutch and took a quick stab at the lever just to check. Incredibly, the bike selected fifth, and carried on pulling as if nothing had happened.
By this time things were happening far to fast to be paying any attention to the small round gauges, but I have to guess I was knocking on the door of 140 mph when just seconds earlier I had been traveling around 65 mph. I can imagine new Rocket owners having a lot of fun with sportbikes out on the highway. Johnny Squid is going to be tap dancing on the gear lever while watching a very fat rear tire evaporate away in the distance if he tries to go up against this thing.
High-speed run complete, I grabbed a big handful of front brakes, sunk my right boot, and quickly got the bike under control. Making this a quick and painless task is a pair of Daytona 955i-sourced 4-piston calipers grabbing 310mm discs. Being suitably complemented by a very strong, progressive-feeling 320mm rear disc, the Rocket III is endowed with some very useful stopping power.
This is aided by Triumph's first inverted 43mm fork, which is compliant during normal riding duties yet firm enough to limit dive and drama when the brakes are applied in earnest. I am also pleased to report the brakes get to work as soon as you start to squeeze the lever, with no delay as the fluid makes its way to the pads. This lever, like the clutch, is four-way adjustable and is easily set to your desired distance from the handlebar.
During spirited riding duties, the engine certainly gives off some hairy-chested vibes. Throttling off from higher rpm delivers a good healthy buzz through the controls, but Ross Clifford had told us that Triumph desired the engine to have some character. I am not sure how the vibration will play out during extended highway droning, as we spend most of our time varying the revs on twisty roads, but a Rocket rider certainly knows there is a big burly engine beneath.
With stunning performance, easy handling manners and very strong brakes, the Rocket III is going to be a star performer in most of the important dynamic areas. The seat is low and comfortable, and the high tank means your legs are not splayed uncomfortably wide while riding. According to Clifford, he got 190 miles from the 6.6-gallon gas tank cruising in Europe between 80-120 mph, so figure a good 200 miles between fill ups.
Unfortunately our ride was too short, and I heard more than one journalist lament they were not pointing the big Triple homeward to enjoy more saddle time.
A huge, muscular cruiser that thinks it's a sportbike, the new Triumph Rocket III is coming to a dealer near you soon for $15,990.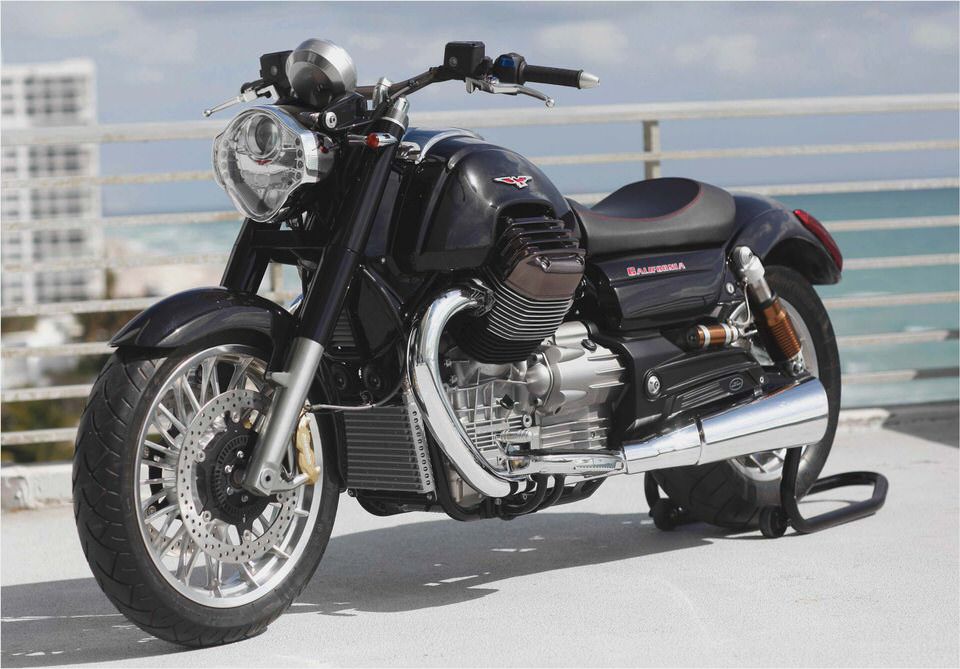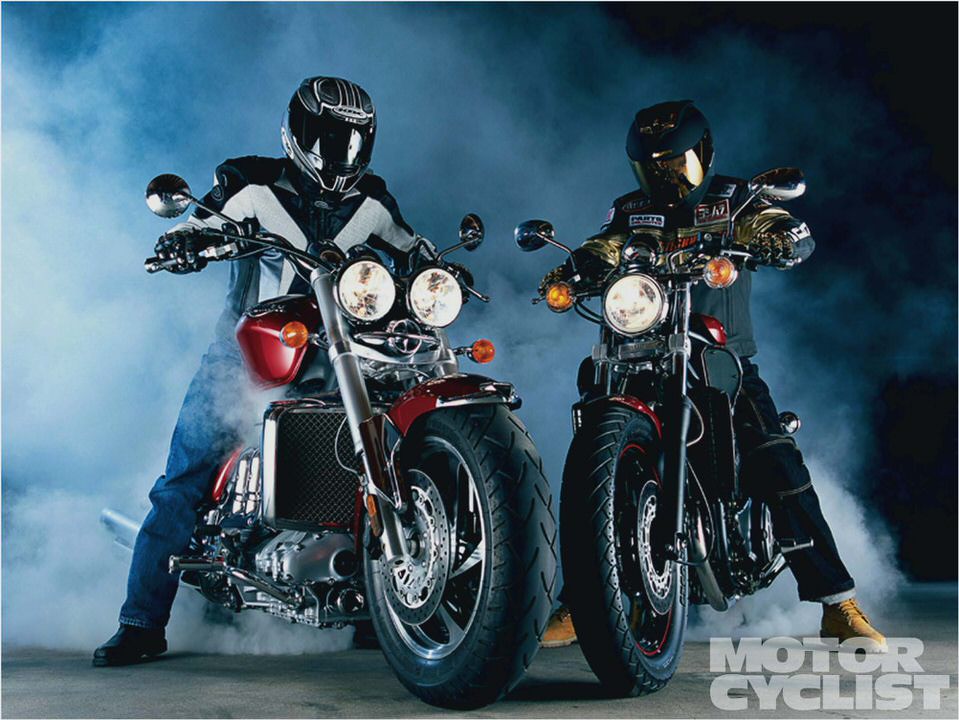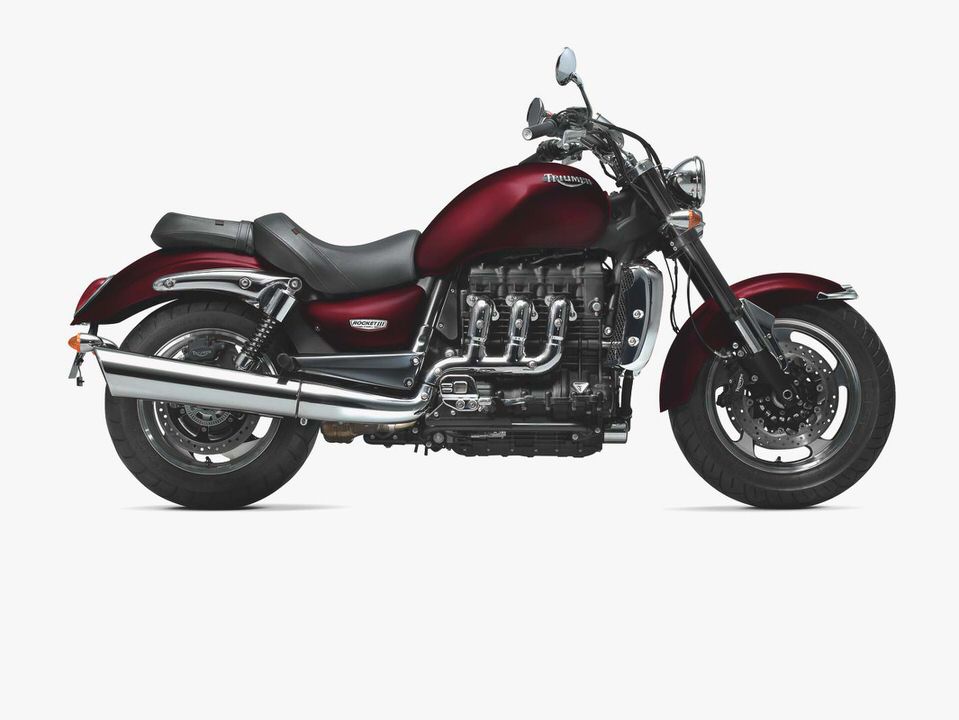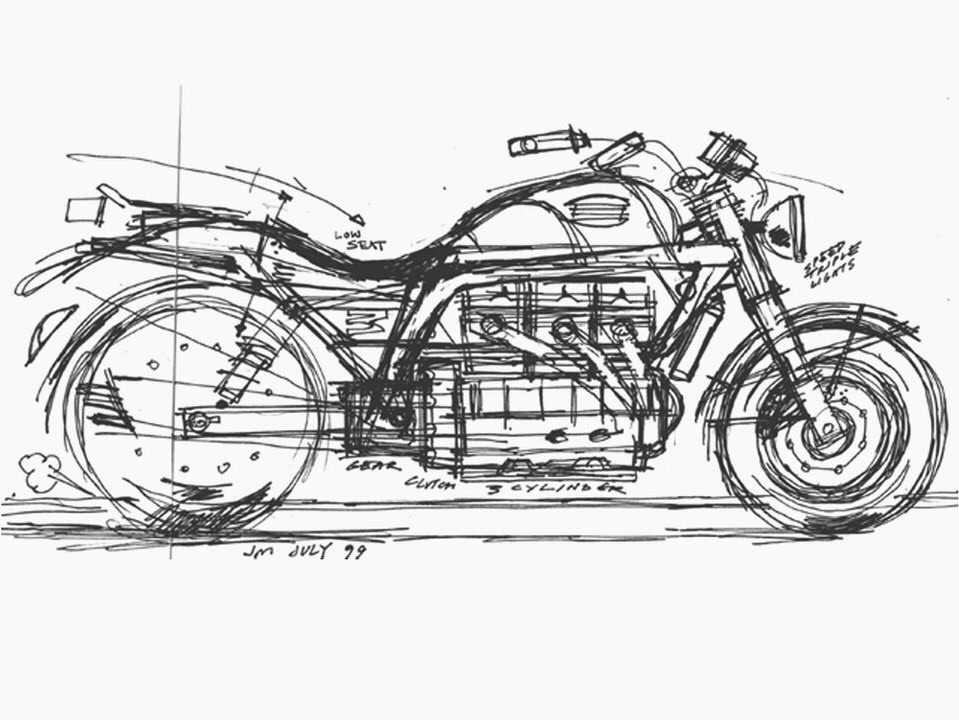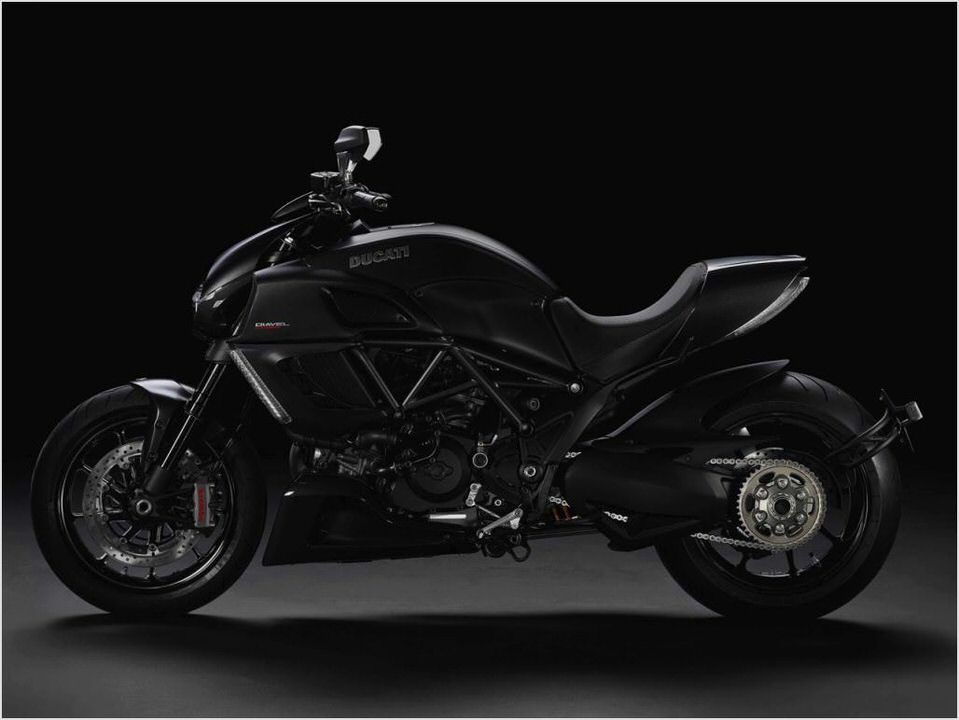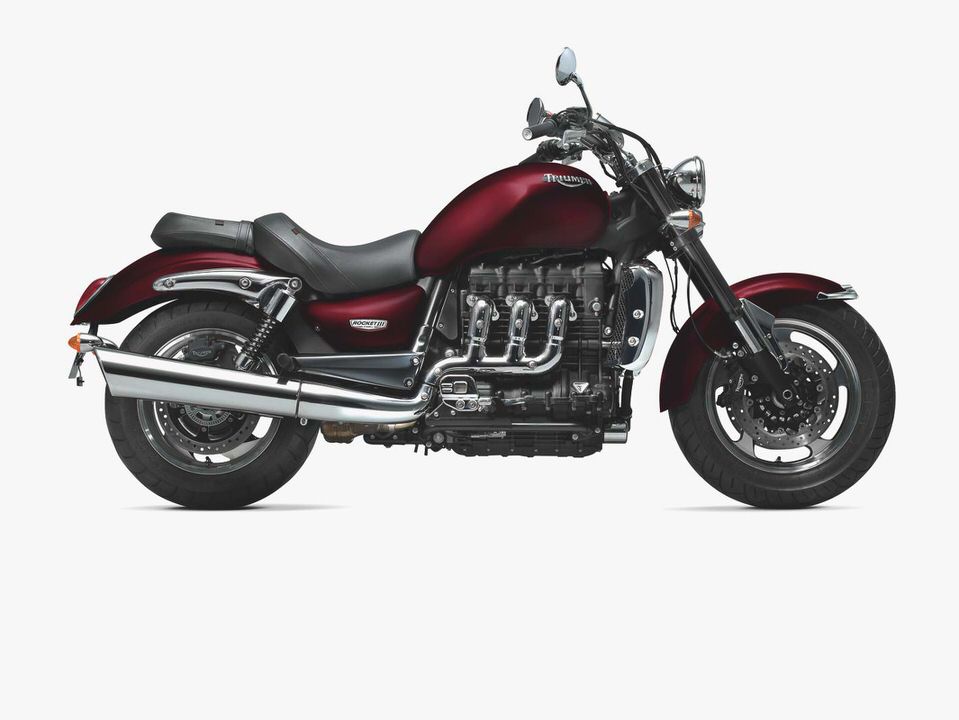 1973 John Player Norton Monocoque – Classic British Motorcycles – Motorcycle…
1999 Triumph Sprint ST –
Motorcycle Specs
Triumph Trophy – What to expect from an older Triumph Sprint Executive?
Triumph Bikes – 2013 COLOURS CONFIRMED motorcycles marketplace…