Don't mock the GS500
Well there I was – over 50 years old and deciding to get into biking. Having had a CB100N around 25 years before but never done my test and having a husband into bikes – it was if you can't beat them join them.
So got my theory and took my DAS. Now I took it on a Suzuki GS500 and therefore I felt comfortable on it so decided this was what I would buy for myself.
The GS500 is a twin cylinder, four stroke, air-cooled machine, 487 cc, with disc brakes front and rear, and of very simple design. No fancy computerised bits, no fuel warning lights, just the rev counter and speedo and basic bits and pieces. However it does have electronic ignition which is a bonus for those of us who have bruised legs in the past from kick starts!
The riding position is quite upright and the older bikes are naked though the newer F model is faired.
If you want a sports bike – this is not it. If you want a grand tourer choose something else. But do not listen to people who tell you it is too slow – this bike cruises easily at 70mph and if you want to do a track day, as long as you do not want to get above around 105mph you will be OK.
Also, despite not being a tourer, again do not listen to people who tell you it can not do distances – I did 1500 miles in a week on mine last year and I was comfortable on it most of the time! As it has a metal tank you can use a tank bag on it easily and if you fit a Rentac rack on the back then you can strap a tail pack on it as well. I also carried panniers either side so comfortably carried everything I needed for a week.
Tank capacity is 20 litres and will take you approx 180 miles depending on riding conditions. Some people get much more. There is a reserve tank – don't forget if you have to switch to it, to switch back before re-fueling!
Mine is a 2001 model, the 500 ( previous to this was the 500E and from 2004 they produced the F) Mine has done over 30,000 miles and is still going strong. There is a reason these bikes have been made for around 20 years and why many bike training schools use these bikes, so do not listen to the bike snobs who look down on them. They are lightweight (dry weight 174kg) and very reliable and can also be restricted for countries like the UK where this has to be done for certain classes of riders.
Rumour had it that manufacture was being discontinued but I have found adverts for 2007 models so I assume the rumour is untrue – I hope so.
I am only 5′ 6 tall and can comfortably put both feet down when stopped and my seat has not been lowered, so much smaller people can ride these bikes. I have a friend who is 5′ 9 tall with very long legs and she has no problem either. Standard seat height is 790mm.
The main disadvantage is that common to many two pot bikes – the vibration is much greater than a four pot and on long distances, numb thumbs and wrists can result, particularly the throttle hand. Also, they are a little vulnerable to rust so keep them covered if possible.
Being slim, it is good for filtering and therefore makes a great commuter bike and is also ideal for new riders just out of their DAS, particularly as they are reasonably priced and insurance – even fully comprehensive – is not excessive.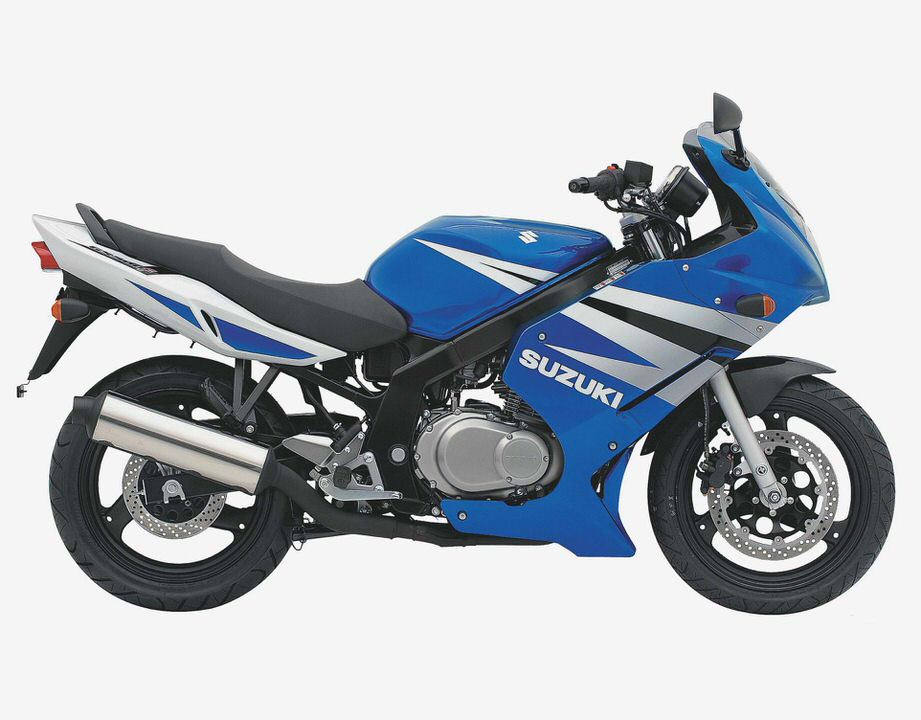 Happy biking!
Some specs for the GS500E for those who like this sort of information:
Engine: four-stroke, air-cooled, 487cc In-Line Parallel Twin Cylinder, two valves per cylinder
Mikuni BSR34SS Fuel system
Supposedly does 50-60 mpg – I get less than this but that could be my riding! I get more like 45 mpg out of mine!
Six speed transmission
Front Brake: Single hydraulic disc 310 mm, Dual-Piston Calipers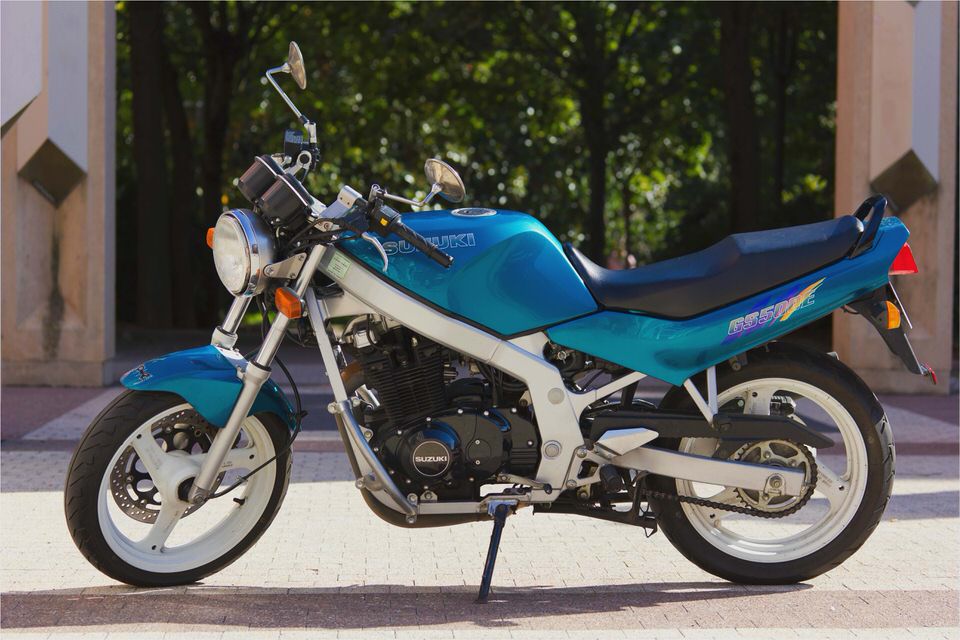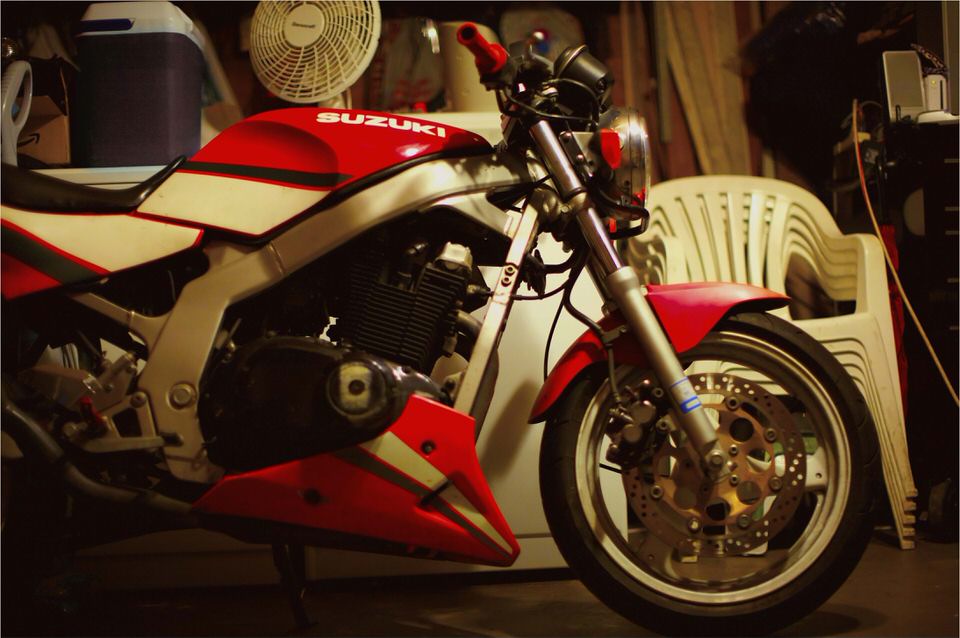 New and Used Buick Regal: Prices, Photos, Reviews, Specs – The Car Connection
Suzuki Bandit GSF 1250 – review and opinion – Suzuki Bandit GSF 1250…
1983 Suzuki GR650X Tempter
2003 Suzuki GSX 750 F Katana
Learn and talk about Suzuki MotoGP, Motorcycle racing teams