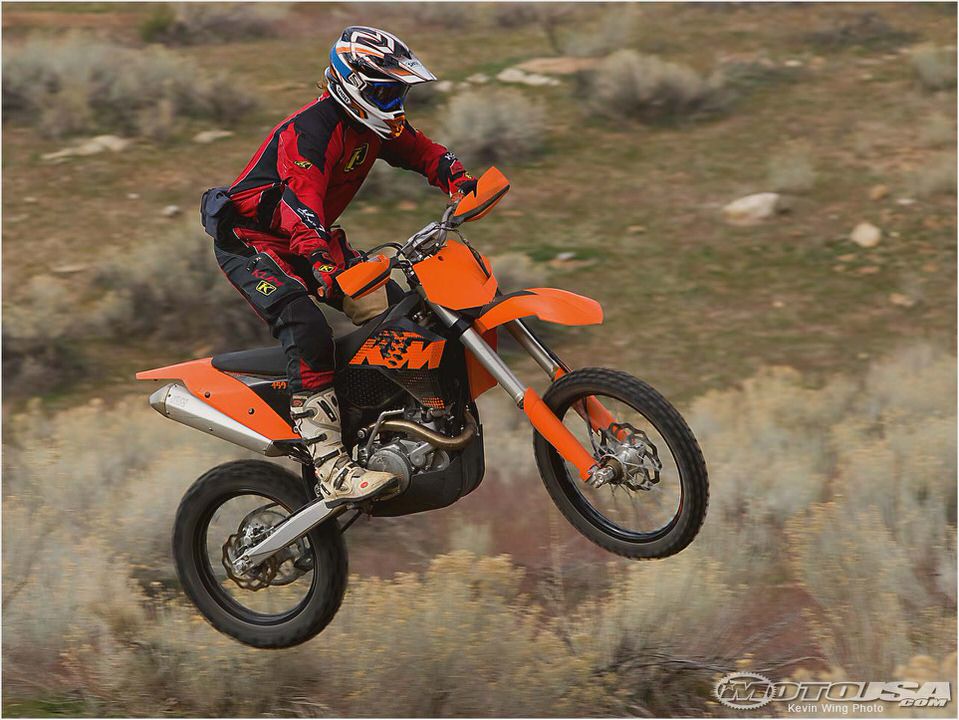 Specifications:
Introduction
One of KTM's best Off-road Competition XC models, the 450 XC-W (R) has a rich visit card which speaks about loads of torque and enough performance to put an end to any dispute that may appear, but what seems to do the trick is the versatile and reliable chassis.
This off-roader is equipped with a single-cylinder, four-stroke, SOHC, four valves engine displacing 449.39cc. The thumper can be brought to life each and every time by using either the Kickstarter or the E-Starter while the weight remains as low as possible. Also contributing to that is the 25CrMo4 double cradle frame.
By checking out the chemical elements on which it is based, you can easily get a brief of the lightness and rigidity of this unit.
Competition
KTM's most fiery competitor is clearly Husqvarna and in this case, the Husqy TE 450 Enduro model. Powered by a comparable 449cc four-stroke, four-valves, DOHC, liquid cooled single cylinder engine which is spoiled with a fuel injection system, the TE 450 is a real advantageous alternative as it is offered for an MSRP of $7,698. Shall I even mention that the semi-perimeter steel structure frame has oval and box tubes while the steering head angle situates between 26-28 degrees?
Ok, I won't!
The 2008 Yamaha WR450F off-roader is one truly competitive motorcycle that not only plans on showing its muscles in any incursion down the trails, but intends on delivering awesome performance for those very aggressive climbs on the steepest hills. It manages to do so by relying on its 449cc liquid-cooled, DOHC, four-stroke; five titanium valves engine, but it also makes a point with the low suggested retail price. Only $7,199!
Immediately after the "King of Baja" you will find the Honda CRF450X also to be specialized in racing and it takes this attitude down the trails where it plans on showing the Yammie and the subject of this review a quick lesson as it would handle like no other thanks to the new Honda Progressive Steering Damper and a highly-tuned 449cc liquid-cooled single-cylinder Unicam four-stroke motor. MSRP for the Honda is $7,399.
The cheapest alternative to the KTM is not necessarily the weakest model. Suzuki hasn't updated the DR-Z400E for 2008, but if we take in consideration the fact that you still get a reliable 398cc, four-stroke, single cylinder, DOHC, four-valve, liquid cooled powered trail bike for only $5,199, you know you got yourself a winner. Not a healthy opponent for the 450 XC-W (R), but the choice of many for the low MSRP.
Competitive in everything, performance and price, is Kawasaki's 2008 KLX450R which inspired its creation on those KX Championship-winning machines. The bike is fitted with a 449cc four-stroke, single cylinder, DOHC, water-cooled engine that revs its way right next to the Honda and Yamaha, not to mention the KTM. Also close to the first two Japanese bikes takes it the $7,299 MSRP.
Exterior
It can foul even the most trained eye and pass as a motocross bike, but the KTM 450 XC-W (R), despite its racy looks, is actually an off-road motorcycle. Compact built and well distinctive out where the paths become hard to follow thanks to the KTM Orange in which the model is covered, the XC, like all of its mechanical relatives, features a high front fender, mudguards and aggressively styled side panels. The seat is narrow so that it would offer better control to the demanding rider and the rear fender is also sharp-looking.
KTM likes to combine the Orange that made it famous with Black and as a result, the fork and rims are blacked-out, as well as the frame. Side panels, fuel tank and seat are all black, except the white "KTM" writing on each side. Ohh. I almost forgot.
Front end of the bike is characterized through a number plate as a reminder of what you're about to get on.
Price
KTM not only has what it takes in order to deliver one of the most competitive and desired motorcycle, but also knows how to appreciate its products and that reflects on the price. Offered for an MSRP of $8,048, the 450 XC-W (R) is one exclusive ride destined for demanding riders.
Conclusion
Reliable, powerful, good looking and thrusty are just a few of the brand new KTM 450 XC-W (R)'s qualities and we can only wait and see how things will evolve when the masses will become addicted to it. Usually, KTM models don't drift apart from their initial goal and always get the job done in what concerns satisfying both the maker and the customer.
SPECIFICATIONS
Engine and Transmission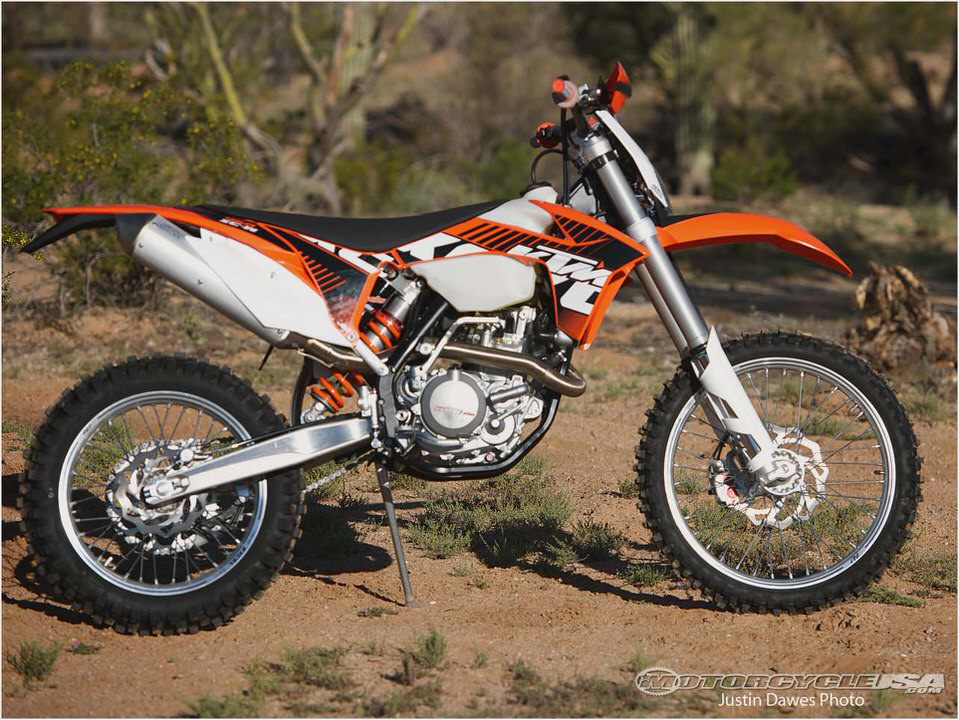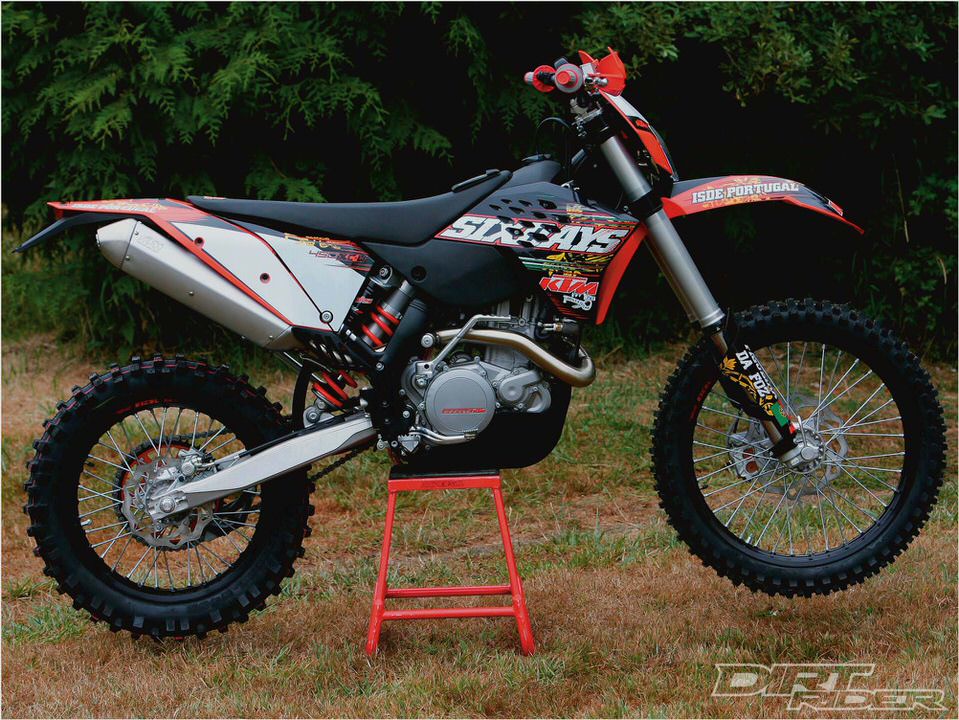 Engine type: Single cylinder, 4-stroke, SOHC, 4 valves
Displacement: 449.39 cc
Chassis and Dimensions
Frame: Central double-cradle-type 25CrMo4
Subframe: Aluminium, removable
Handlebar: Tapered Magura Aluminium Ø 28/22 mm (1.10/0.87)
Front suspension: WP USD Ø 48 mm (1.89)
Rear suspension: WP monoshock PDS
Suspension travel front / rear: 300 / 335 mm (11.81 / 13.19)
Front brake: 260mm (10.24) disc, Brembo double piston
Rear brake: 220mm (8.6) disc, Brembo single piston
Rims, front / rear: 1.60 x 21; 2.15 x 18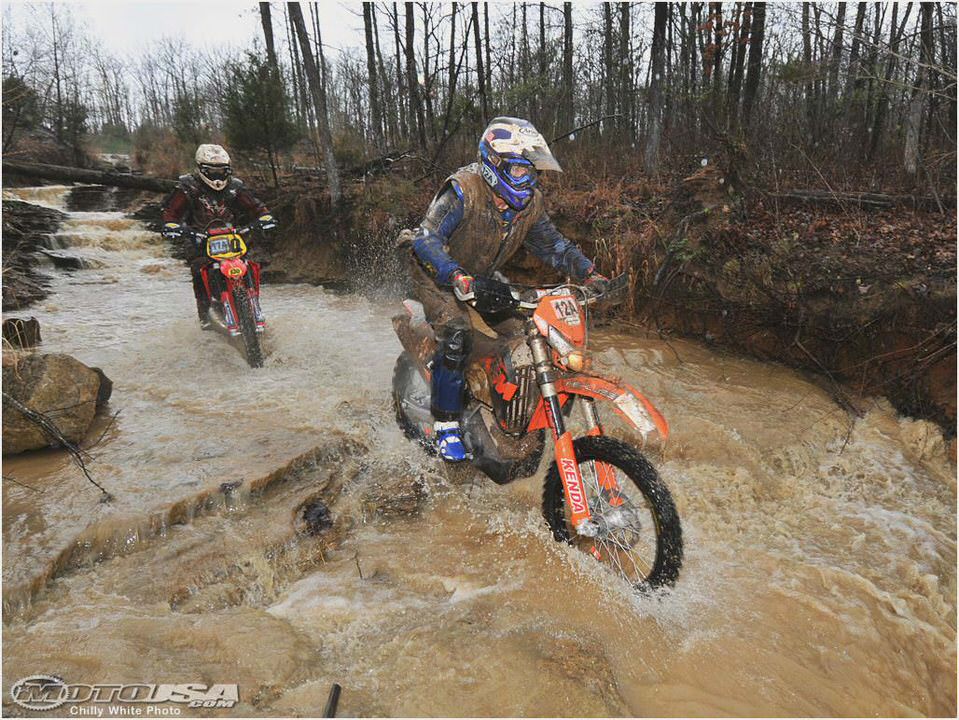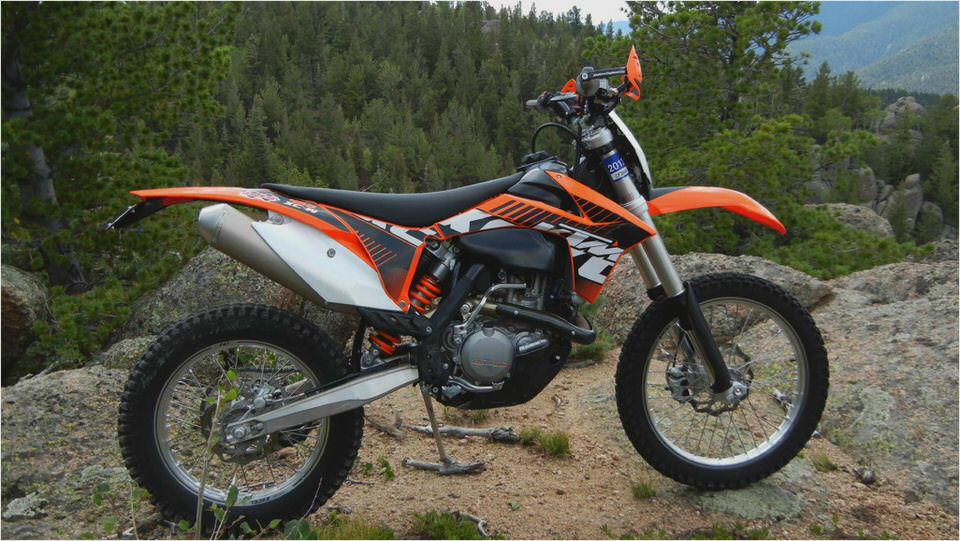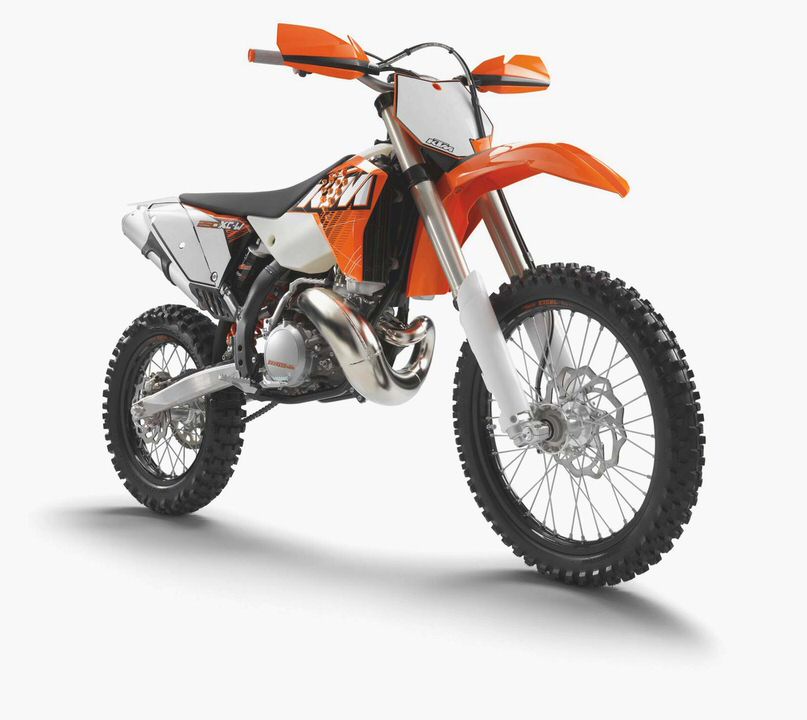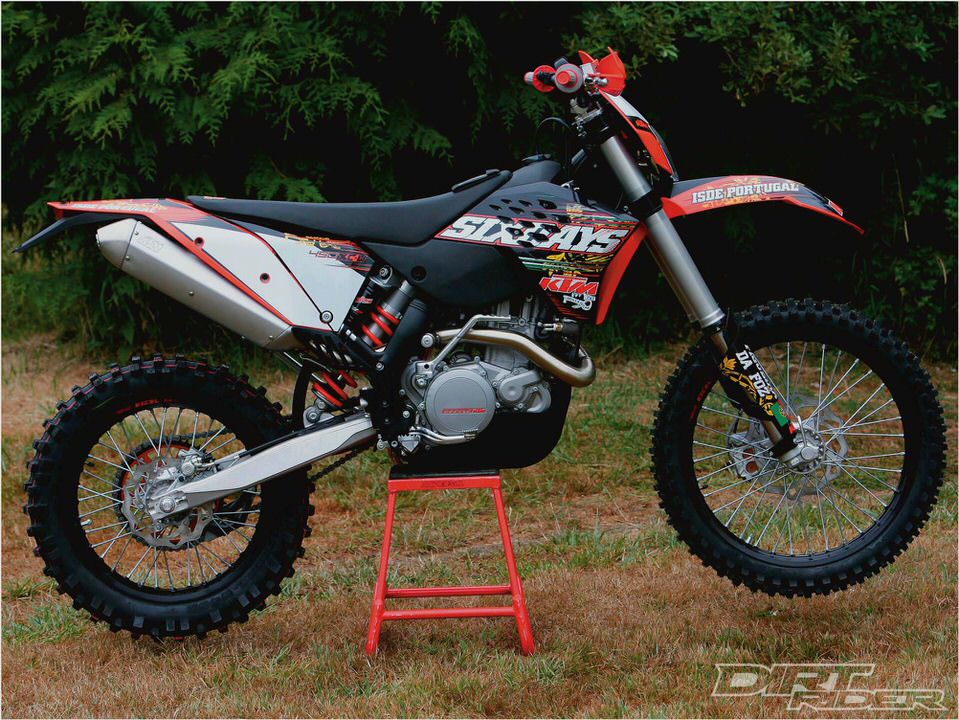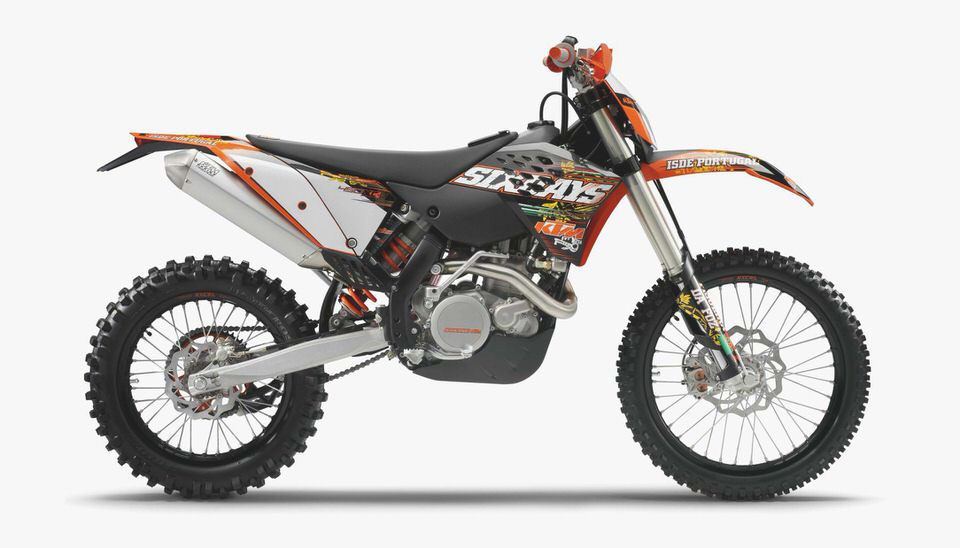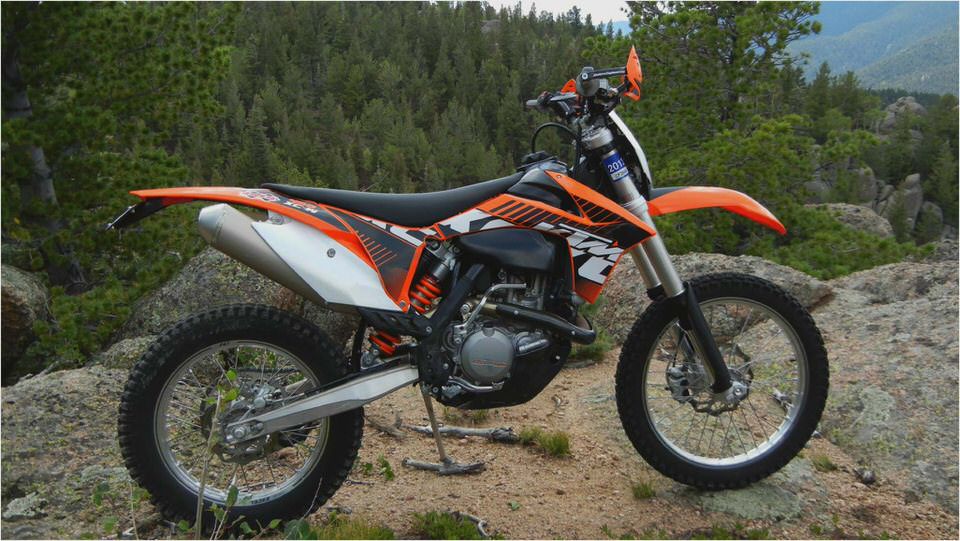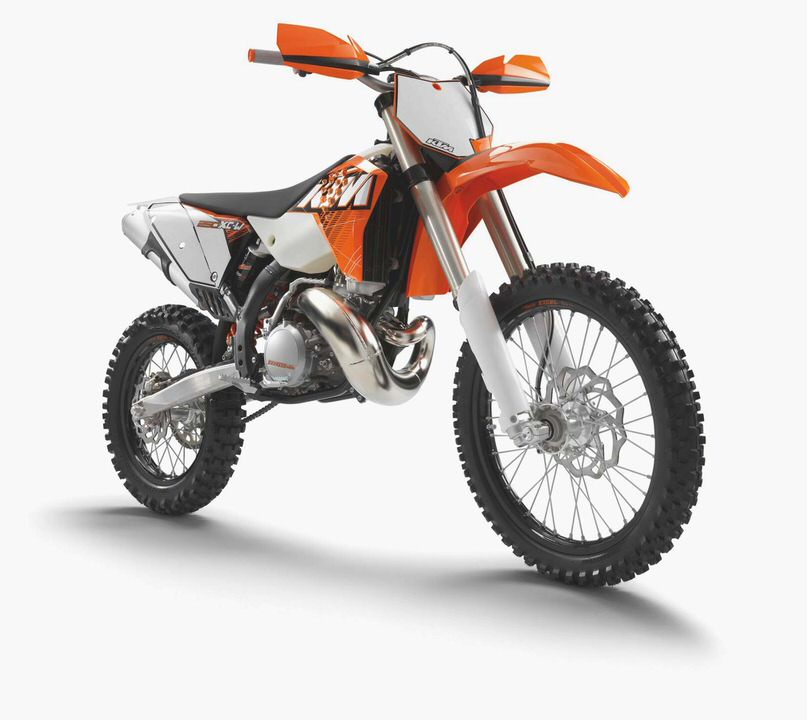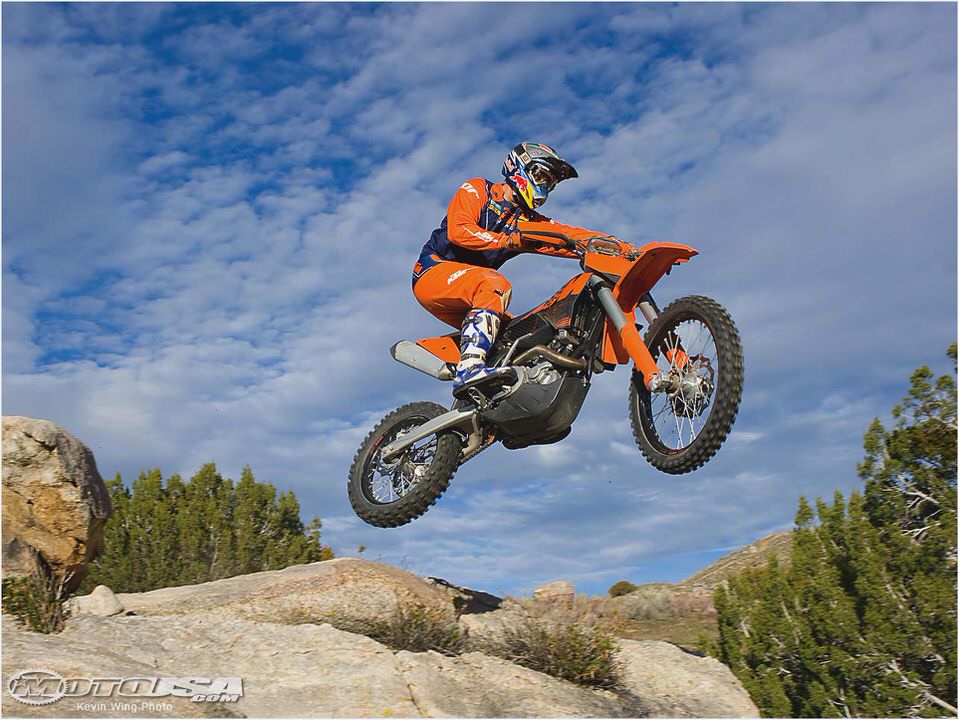 REVIEW: 2014 KTM 1290 Super Duke R
KTM 300 EXC – Motorbikes Reviews, News & Advice – bikepoint.com.au
2009 KTM 450 SX ATV Review – 4WDirt
KTM 250 EXC-F – Cycle Torque Magazine
KTM 990 SMT SUPERMOTO TOURING BRAND NEW 2012 MODEL