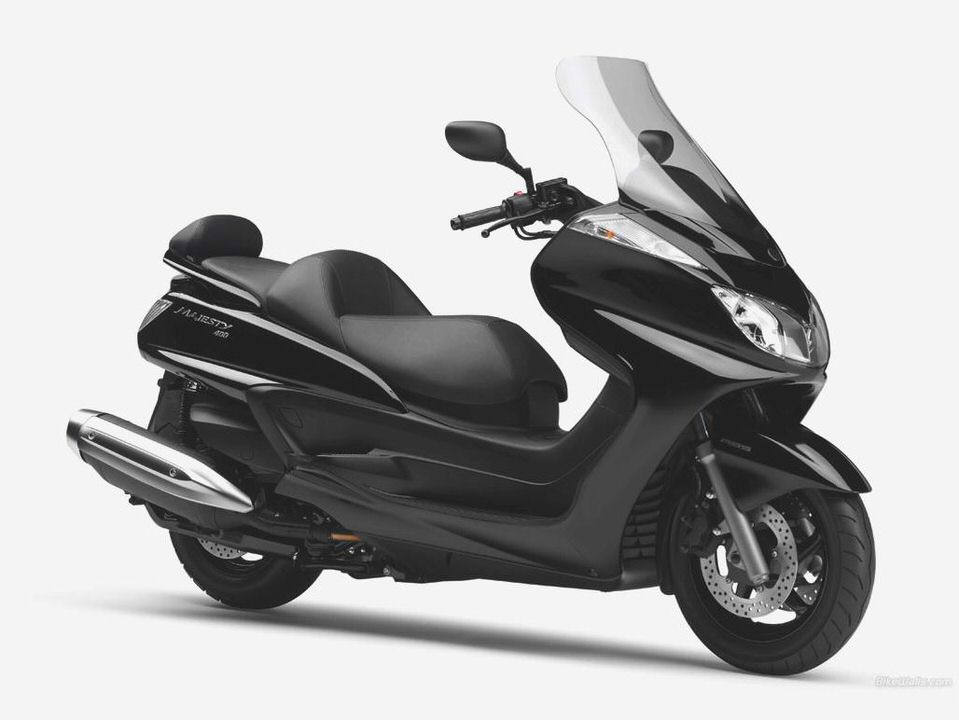 2008 Yamaha Majesty Scooter Review
Sure I love scooters. I'm not embarrassed to say it. Any chance I get to ride a new one, I take… but to tell you the truth; I
The Majesty may look heavy, but with its tight turning radius, it's quick, nimble and fun to ride.
wasn't overly enthusiastic about climbing aboard the good ship Yamaha Majesty.
I like my scooters to be… well… scooterly. From a distance the Majesty looks massive, heavy and unwieldy. It's only a smidgen smaller than the Suzuki Burgman 400. Sure, the Majesty may not be as big as a HD Nightster, which is 110 lbs heaver, but the Yamaha Majesty is still 110 lbs heavier than a smaller scooter like the Vespa GTV 250.
So, what was I to do? Well it's my job, so with a sigh I took her by the handlebars and went off to see what she was all about.
I just ignored my preconceptions. I thought to myself, "I'm just going to ride", and I did. I rode for about an hour. Across backroads and highways, in and out of garages and parking lots, around u-turns and roundabouts and suddenly it hit me.
HEY! Wait a sec! This is supposed to the "big, clumsy Majesty." I had forgotten to remind myself of all my preconceptions. As it turns out the Majesty is a blast to ride! She was actually quite quick and nimble.
Her turning radius was much tighter than I had expected and I was really pleased with how well the Japanese had thought out her ergonomics. Hold up… let me stop gushing for a second and get back to the Majesty's statistics.
The Yamaha Majesty YP400 was first introduced to the US market in 2004 after a successful introduction in Asia and Europe. Riders overseas were already familiar with smaller versions of the Majesty (125cc, 150cc, 180cc, 250cc) and this; the YP400, is the cream of the 2008 Yamaha scooter crop.
The build quality on the Yamaha Majesty is just what you'd
Talk about the most bang for the buck, some Majesty owners have logged 30,000 miles with very little maintenance.
expect from a top-tier, Japanese manufacturer; flawless. The fairings are made of tight-fitting, high-grade plastics. The windscreen is made to resist birefringence, the rainbow color effect sometimes seen through polarized glasses.
I've talked with a couple of owners who have had their Majesty for three years now and have put more than 30,000 miles on each of them without a single breakdown and without having to change out brake pads, rotors, or clutches. How's that for quality? Check the fluids, change the oil and the tires and you're good!
An experienced rider will say "ride like you are invisible"; one benefit of the Majesty's large size is greater road presence. Top that off with the Majesty's pair of mighty, bright, halogen headlights and you're really hard to miss on the road… but still, ride like you're invisible.
The split seat is comfortable and sturdy with a height of 30 inches, 4.2 inches taller than Yamaha's Morphous. Since the Majesty is a bit wide, a rider who is 5' 6" tall might just be able to sit on the seat with both feet firmly planted on the ground if they scoot up to the very front of the seat where it is a bit narrower. When you're riding though, you'll want to scoot back where you can enjoy that nice, built-in backrest.
There is really no situation the Majesty cannot handle. Flat roads or up curvy hillsides, single passenger or two up, tight city streets or open highways; the Majesty effectively handled them all thanks to her 395cc, fuel-injected, 4-valve, double overhead cam, single-cylinder engine.
The Majesty's engine is capable of producing 33.5 hp and reaching a top speed of 106 mph. I personally decided to stop at 95 mph, since I couldn't think of a situation where I would need to go any faster. She's also pretty quick with a 0-60 mph time of 11 seconds.
Not sportbike quick, but quicker than your average automobile. Also, unlike your average automobile, the Majesty gets an estimated 51 mpg. That's a range of about 183 miles per fill up, depending on how you ride.
Since The Majesty is slightly heavier than it's smaller relatives, it's more stable in windy conditions.
One more benefit to having a 440-lb scooter is stability. Ride California's windy highways on a 250cc Aprilia SportCity and then on this baby and you can really feel the difference. I just tucked my helmet behind the shield and she plowed through the wind like a juggernaut. If you are planning to put some real cross-country miles on the Majesty, you might want to invest in a touring windshield.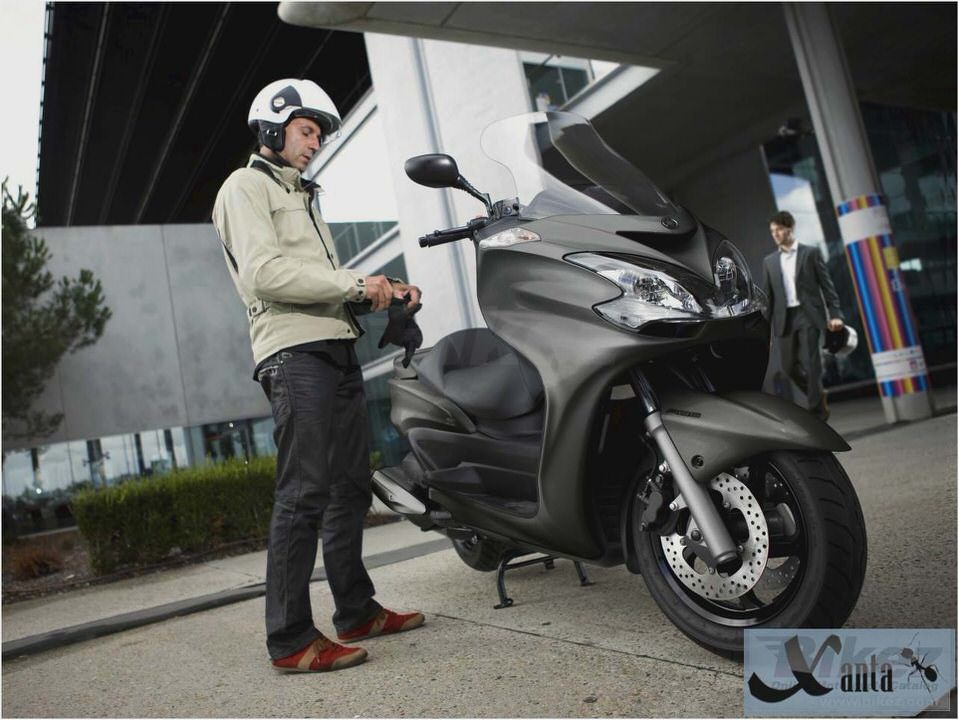 You lose a bit from an efficiency standpoint, but you also spare yourself some of the wind and noise fatigue. Go for the ear plugs for added comfort.
Braking is provided by 267mm front and rear discs mounted near the large 14- and 13-inch front and rear wheels. Yamaha knew you were the sporty type and included a set of stylish cast wheels to the package.
The Majesty is so well thought out. The first time you have to engage the handlebar-mounted parking brake to adjust your helmet while on a hill, you'll start to realize it. How about that storage space?
Under the seat alone you've got 16 gallons! That number may not help you, but put it like this… the underseat storage alone swallowed up a helmet, a laptop, a video camera, a still camera, some accessories and a notebook with a little room to spare! There's also a light to help you see everything in the cavernous storage area under the passenger's seat.
If that's not enough there's more lockable storage space behind the leg shield.
With the Majesty's built-in backrests for you and a passenger, room for groceries and 51 mpg – what more could you need?
Speaking of leg shield, how about the leg room? As with any touring scooter, you're going to have a "hump" between your feet (no flat floorboard), but you still have lots of room to adjust your leg position with your knees bent or straight out in front of you. You'll appreciate that on your next six-hour ride.
There are so many other things… the eye-catching gauge cluster, the cool-burning LED tail light, the aftermarket accessories. The more you get to know her, the more you love her.
Surprising versatility, smooth and sporty handling, the Yamaha Majesty is a perfectly capable machine both on and off the highway. Though, here are a couple of "words of warning". If you are a brand new rider, you may want to consider starting off with a smaller scooter. It is not uncommon for new riders to underestimate the weight of their bikes.
You'd be better off dropping a small, used scooter than your new, 440 lbs of Majesty. If you are a seasoned motorcyclist who is considering a scooter for "puttin' around town" don't plan on keeping both bikes. Many a motorcycle has found itself in the classifieds once daddy has broken in the Majesty.
It's true. The 2009 Majesty has an MSRP of $6099, up $200 from 2008.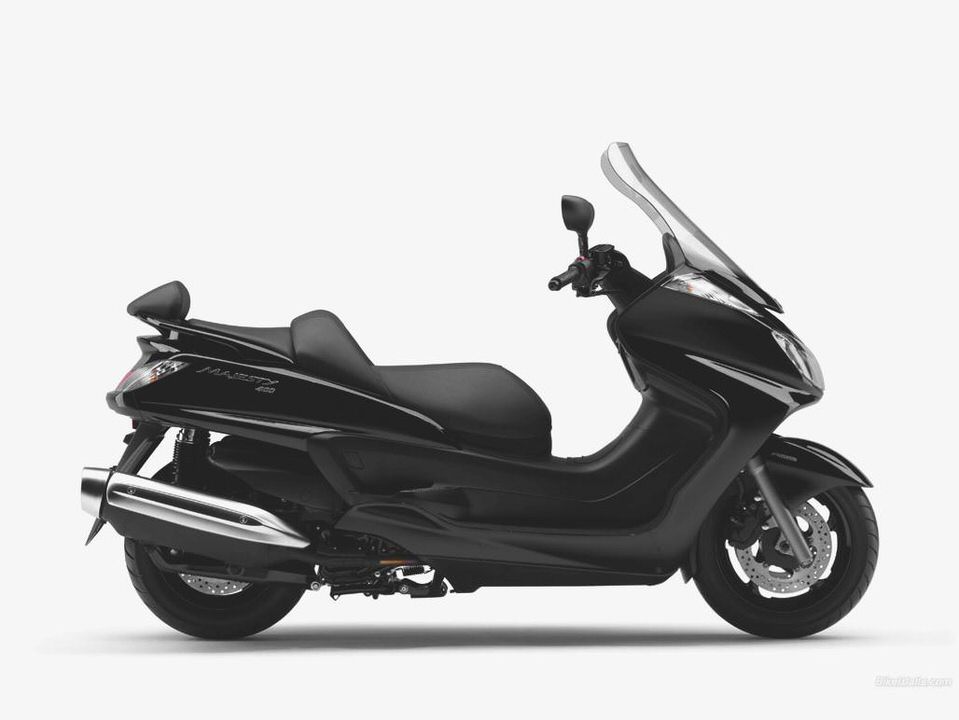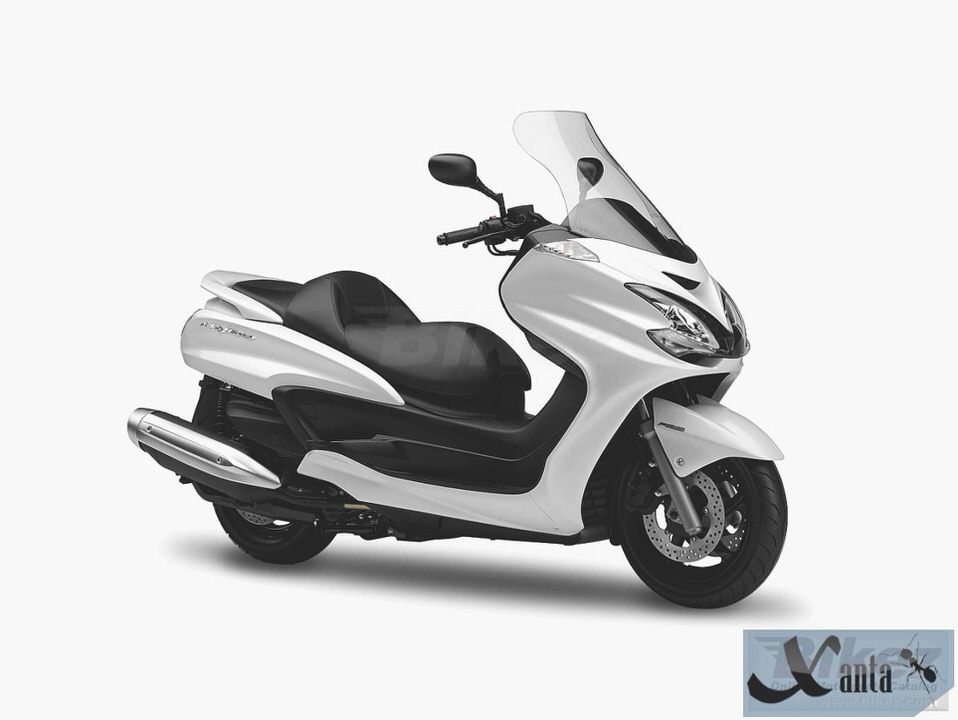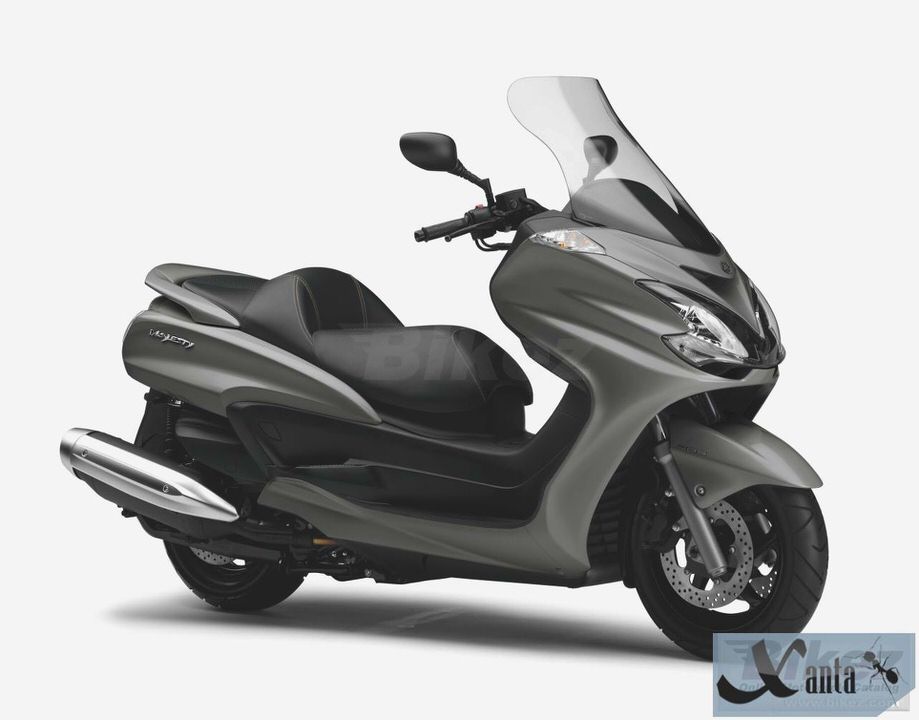 Yamaha MT-02 and MT-OX Concept – Motorcycle…
Yamaha's radical adjustable electric motorcycle
Specifications for a Yamaha XJR 400 eHow
2012 Yamaha YZ 250F – Used 2012 YZ 250 F at Motorcyclist Magazine
2014 Kawasaki Ninja 1000 ABS Specs, Review and Price 2013 2014 Motorcycle…