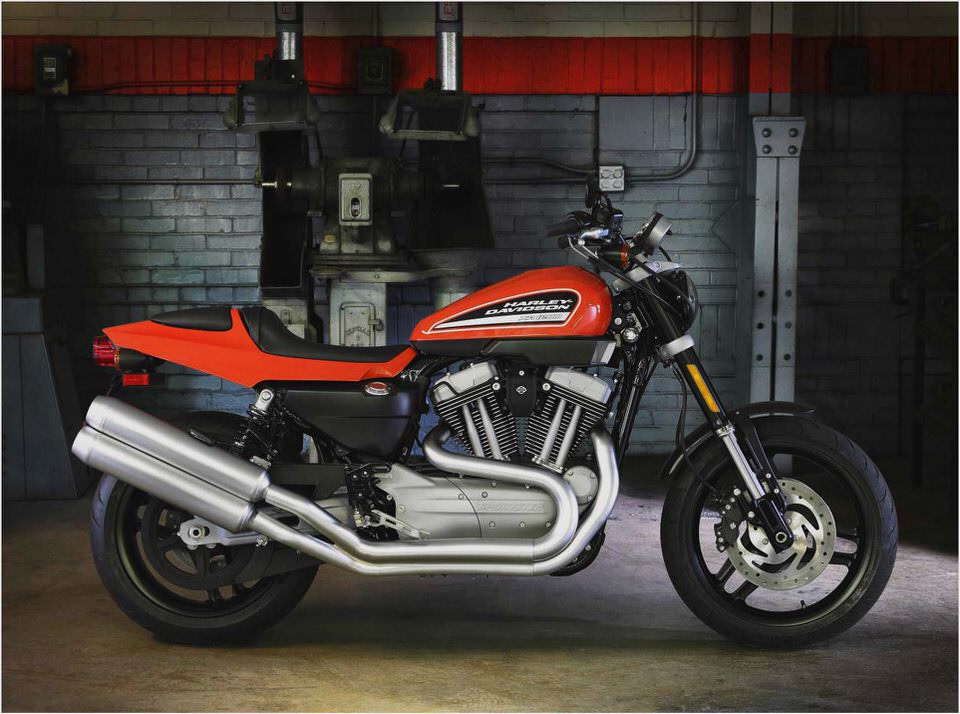 Related Content
My Perfect Motorcycle
Character, reliability, simplicity and comfort are all important pieces of Pat Parziale's perfect mo.
Harley decides – Finally! – to sell new XR1200 in the U.S.
Stymieing U.S. buyers, earlier this year Harley-Davidson introduced the flat-tracker inspired XR1200.
1963 Aermacchi
A 1963 Aermacchi motorcycle, a lightweight motorcycle produced by Aermacchi and Harley-Davidson, on.
1955 Harley-Davidson FL Panhead
Years produced:  2008-2009 (Europe only for 2008)
Claimed power:  90hp @ 7,000rpm
Top speed:  120mph (est.)
Engine type:  1,202cc OHV, air-cooled 45-degree V-twin
Weight (dry):  250kg (550lb)
Price:  $11,079 (as shown; $10,799 in Vivid Black or Pewter Denim)
Add one more bike to the growing list of new retro-themed bikes — this time from right here in the good old U.S. of A. Harley-Davidson has released the 2009 Harley-Davidson XR1200, a Sportster-based hot rod whose styling draws heavily from Harley history, mimicking H-D's iconic and race winning XR750 of 1970-1980.
Frustrating U.S. buyers, H-D actually introduced the flat-tracker inspired XR1200 in 2008. The hitch? It was a Euro-only offering.
It wasn't until December 2008 that Harley announced it would sell the XR1200 in the U.S. The first batch was limited to 750 units, but the pipeline seems to have opened up now, and XR1200s are rolling out to Harley dealers.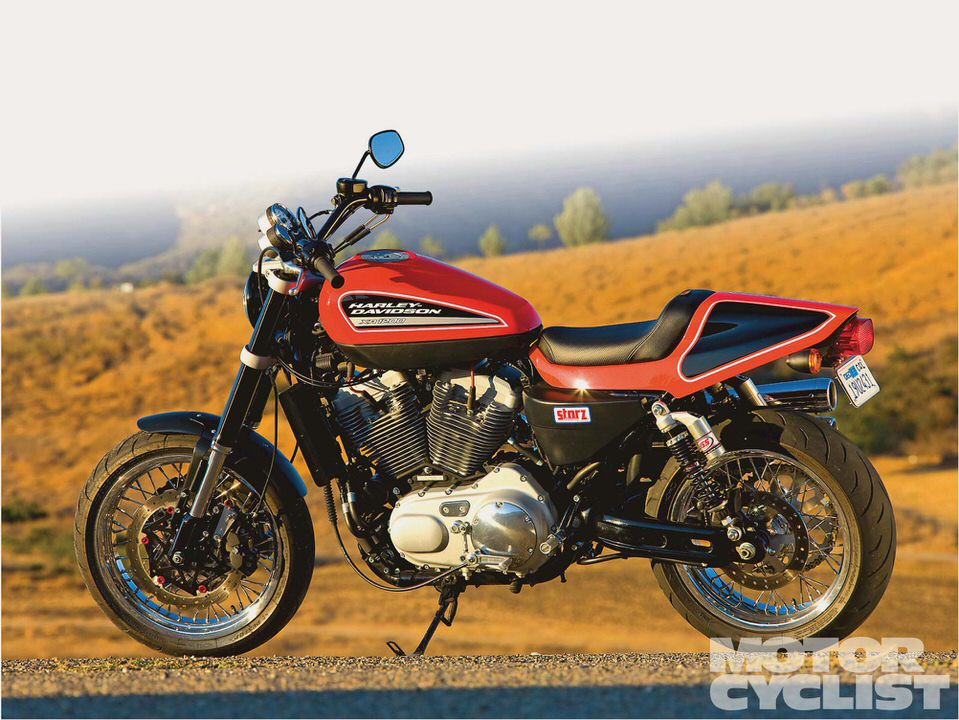 This has been without doubt the oddest model rollout in Harley history, with potential U.S. buyers pressuring H-D to sell the XR1200 here since it was first shown in prototype form in 2006, and understandably frustrated by The Motor Company's apparent lack of interest in making the XR1200 available in the U.S. — and this despite the fact the bike is actually built at Harley's Kansas City factory. Talk about homegrown.
One possible holdup was the odd fact that until June 2008, Harley didn't have U.S. rights to the XR1200 name. It was registered to Storz Performance, a Harley hop-up shop in Ventura, Calif. that, among other things, offers a XR-styled performance and appearance kit for contemporary Sportsters. Once word got out that Harley had purchased rights to the name, the rumor mill went wild with speculation on a U.S. introduction.
Fortunately, the rumor mill was right. We got our hands on a new XR1200 just before this issue went to press, giving us a chance to sample Harley's take on the retro category. Although first impressions have been a little mixed, we all agree that Harley hit the proverbial nail on the head when it designed its new retro rocket. At least it feels like a rocket.
We don't have any 0-60 or quarter-mile times, but there's no question the XR pulls hard and strong, quickly powering its way up to its 7,000rpm redline and reaching Trooper-alerting speeds in a flash.
With a claimed 90hp on tap the XR isn't the most powerful air-cooled V-twin from H-D (that honor falls to the Buell branch of the family, with several models at 103hp). And with 74ft/lb of torque it's actually down by some 10ft/lb on any other H-D 1200. But the XR has been tuned to run at higher rpms, and compared to the last Sportsters we rode, the 2007 1200 Low and 1200 Roadster, the XR1200 feels much faster, and it's a blast to hustle down your favorite two-lane.
Although it's still a large and heavy machine (550 pounds dry), it performs like a much lighter bike, with excellent low-speed balance and very neutral handling at speed.
At 30.5 inches the seat isn't ground-huggingly low, yet it's easy to swing a leg over, and while the seat looks small, it's surprisingly comfortable and supportive. Instruments are basic, with an analog tach and a digital speedometer, and a row of warning lights providing info on things like low fuel, low oil pressure, etc. The odometer is electronic, and includes two trip settings and a clock, functions accessed by pushing an easy-to-locate button on the back side of the speedo.
Other staffers didn't seem to mind, but I found the digital speedo/analog tach a mental mismatch. Whichever method you choose, digital or analog, information output needs to be uniform and predictable. Although it doesn't take any great mental gymnastics to switch from one display type to the other, it does slow processing time, and I'm convinced the user experience would be enhanced if Harley would simply choose one or the other.
Me, I'd go with straight analog; it's more in keeping with the bike's retro character.
We've only put a few hundred miles on our XR1200, but in the next few weeks we plan to really pile them on, and return with a full report on Harley's new retro bike in our next issue.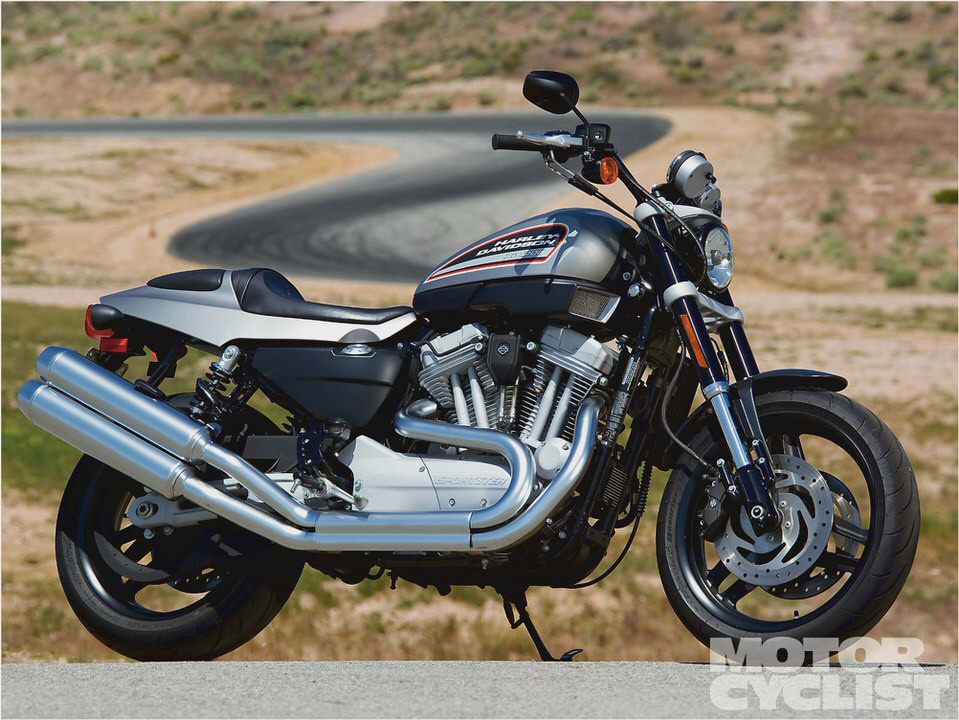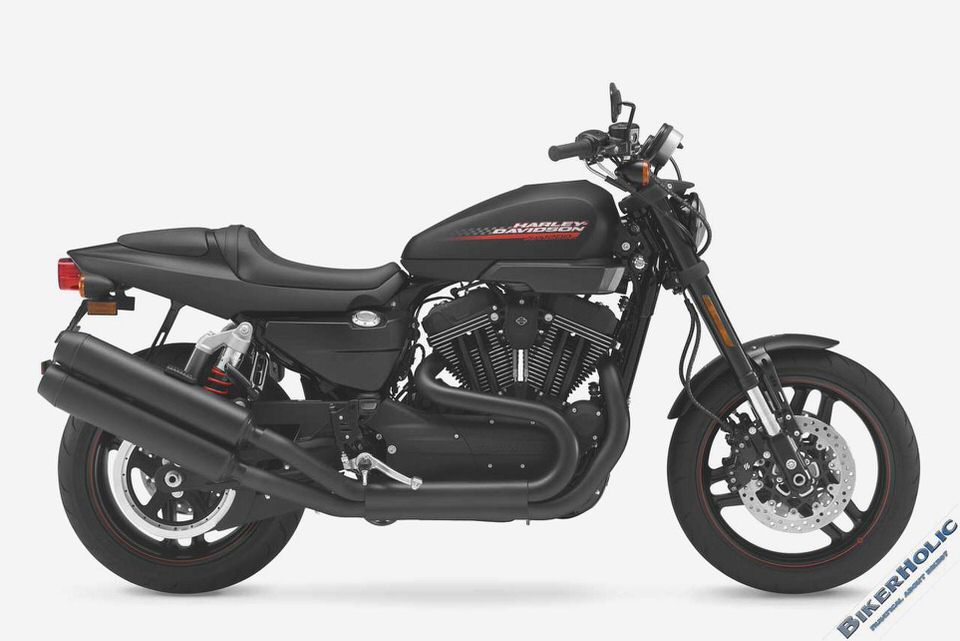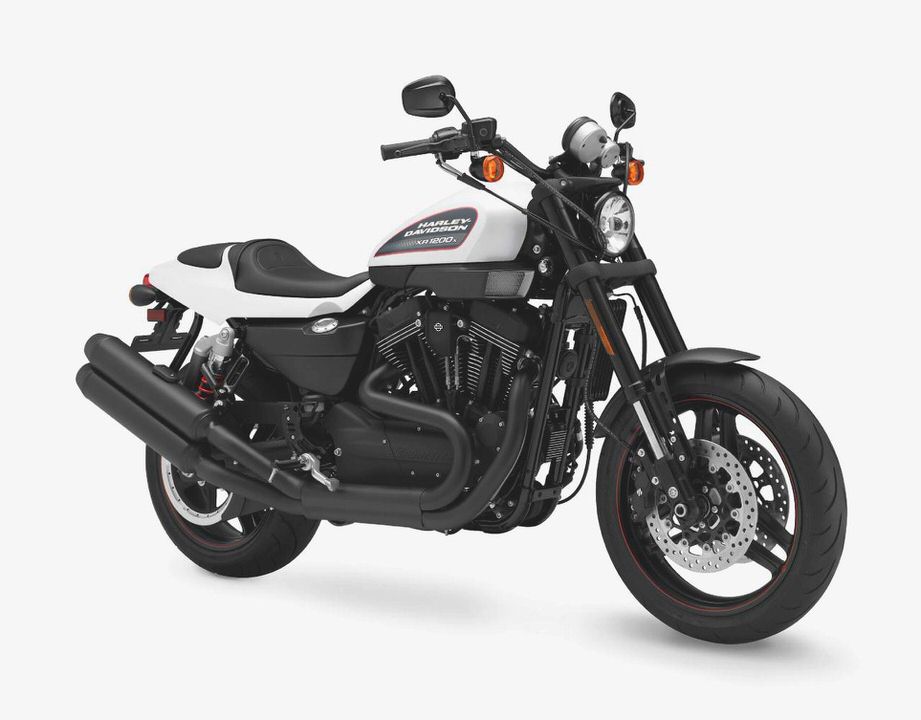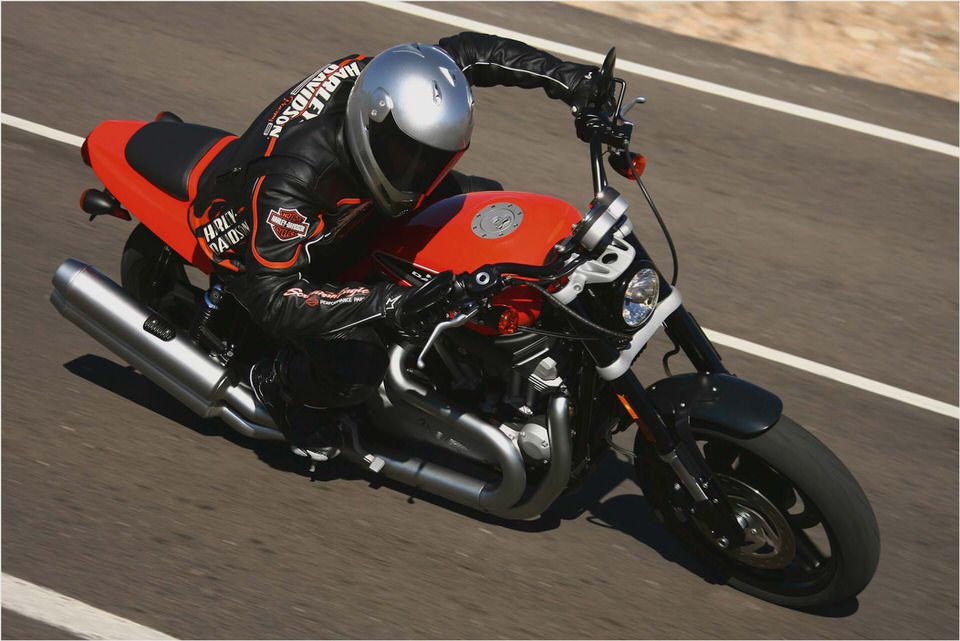 "New" '97 HD Electra Glide FLHT
Harley-Davidson XR1200 – Bike Trader UK – News and Reviews Hub
Harley Davidson Dyna Super Glide Sport – FXDX For Sale West GA Car…
2011 Harley-Davidson Sportster SuperLow Review – H-D Sportster
Information on Police Edition Harley Davidson Motorcycles eHow