Riding Impression: 2009 Kawasaki Ninja 650R Samurai starter kit.
Photography By Jeff Allen
Middleweight motorcycle enthusiasts looking for a bargain, your time has come. The hills are alive with great deals on sporty, inexpensive machines that a new rider can use to learn the ropes or an experienced rider can buy to simplify and save.
Count Kawasaki's revised Ninja 650R among these appealing bikes. The stylish, fully faired machine debuted in 2006 and gets its first major makeover this year. Kawasaki bills some 40 alterations, with the big emphasis on a sportier nature.
Fairing contours are much sharper and more in line with the Ninja name. Looks like a little inspiration came from a very large bike—the ZX-14—at least when it came to the running-light bubbles at the corners of the crisply styled (and quite bright) headlights. And while the tubular-steel frame is outwardly similar to the one it replaces, major effort was expended to tune its flex for better handling (as well as improve paint finish).
The rear engine mount is now rubber, which also lessened the overall rigidity of the chassis, so the new swingarm is stiffer to help counter that. The steel fuel tank is taller to accommodate a fuel-level sensor (for the new dash gauge) while keeping the same 4.1-gallon capacity.
Power comes from a counter-balanced, 180-degree, 83.0 x 60.0mm, dohc parallel-Twin that is unchanged in its hard parts but features new EFI tuning (and more efficient catalyst) to help augment an already strong midrange. A trip to the CW dyno hut showed that horsepower and torque peaks were close to those of our '06 testbike, but midrange torque (4500–6500 rpm) was up, while top-end power was also improved.
Back then, we complained about excessive buzz in the handlebars and from the fairing. This new model is smoother, credited to rubber mounts for the handlebars, rubber coatings on the footpegs and the previously mentioned rubber rear upper engine mount. So, there is no untoward fairing behavior (just good wind protection and minimal buffeting from the wider screen) and what vibration there is—a minor high-frequency sizzle through the grips when running between 60 and 80 mph in sixth gear—isn't really annoying, just a sort of a mechanical presence.
More annoying is the thin seat. First application of your fundament gets a "This is okay" rating, but after 30 or so miles, it feels like you are sitting on the pan. There is also a fairly aggressive upward slope at the rear, so moving back doesn't offer much relief. Otherwise, the 31.1-inch-high saddle and close-coupled ergonomics should give confidence and appeal to new/shorter riders.
For me, at a wide-shouldered 6-foot-2, the handlebar felt narrow and quite sweptback, and grip angle was not comfortable. I would swap to something with a flatter bend, easy to do with the standard 7/8-inch tubular handlebar mounts. Wider-set, fairing-mounted mirrors improve the rear view.
Adjustable levers activate a light-pull cable-actuated clutch with good feel, and a decent set of dual-disc brakes at the front. Feel and bite for the latter are not outstanding, though, even at this price point. Same goes for the rear.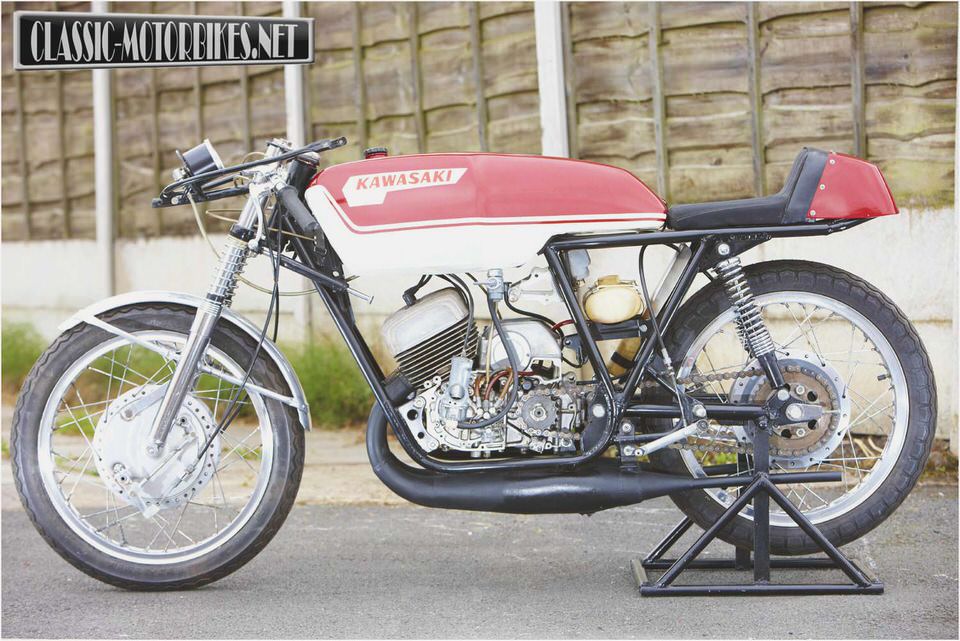 They are adequate and not touchy, which may be appropriate for those still learning, but if you've ever tried four-piston Brembos you will be disappointed with these two-piston, sliding-pin jobs.
The non-adjustable conventional fork and preload-adjustable shock provide a sporty ride that is reasonably controlled. In commuter mode, the upright seating and decent if not plush damping are comfortable. On a backroad, these elements (along with the numbish brakes) don't encourage a 10/10ths charge or footpeg-dragging lean angles, but the 650R is super fun to ride at a slightly less racy pace. Steering is very low effort and the Ninja tips into bends beautifully.
Particularly at low speeds, the handling is superbly light and agility is excellent.
Throttle response is good (there are now secondary, computer-controlled butterflies) and the EFI is tuned very well. Bottom end is luggable, midrange power excellent and revving up to the 11,000-rpm redline yields a great sound and the proverbial "plenty of passing power." Overall, though, this is a sporty engine that is tuned for stouter midrange than the competition and therefore gives up a little on the top end. A good tradeoff considering the Ninja's mission.
This is a lot of motorcycle for $6799. And while it is an excellent all-around machine, its strongest suit is the approachability and ease of use it offers, pleasingly coupled with enough performance headroom to allow a dramatic upturn in rider skill. The increased refinement of the Ninja 650R makes us interested to try to the new, $6399 ER-6n naked bike based on this platform.
If you're bargain hunting, the motorcycle market—like the Ninja 650R—provides an embarrassment of riches.
New 2013 Kawasaki Ninja 650R review: Slick and Savvy – Motoroids.com
2010 Kawasaki KLR 650 motorcycle review @ Top Speed
Klr 250 Service Manual Owners Guide Books
The Revolution Begins: 2004 250cc Four-Stroke Shootout – Transworld Motocross
Kawasaki Vulcan 900 Custom SE Review – Ultimate MotorCycling