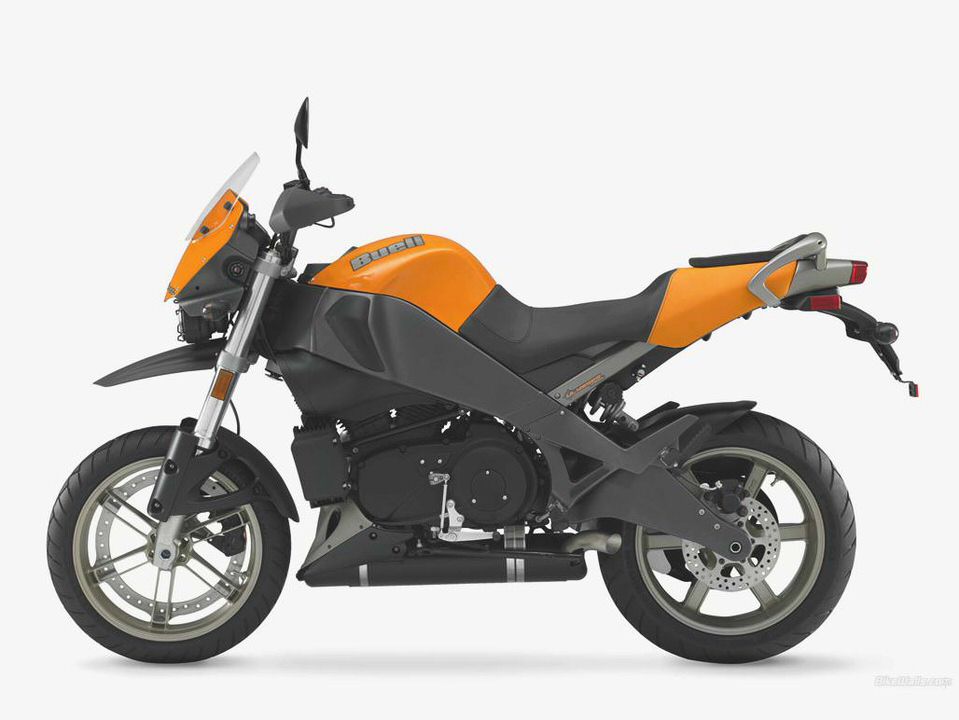 2010 Buell Ulysses XB12X – Review
Originally released two-years ago; the all-road sport touring Buell Ulysses XB12X has been refined and tweaked with each new model year. For 2010, the Ulysses XB12X has again acquired a few minor enhancements, so I decided to revisit this motorcycle once more. Before we get started, I have to say this versatile Ulysses XB12X motorcycle and I have formed a love/hate relationship.
For the love of it, the 2010 Buell Ulysses XB12X is a pleasure to ride. The corning is exceptionally intuitive, particularly in the canyons. The belted drive train is unbelievably smooth and whisper-jet quite.
The riding position is comfortable and ready. The Buell Ulysses XB12X, with extended travel, is dexterous on many road types. The wind protection is adequate for any distant ride. The ZTL six-piston front braking system is unique and works well.
And the MRSP is a reasonable $11,449.
For the hate of it, the Ulysses XB12X Thunderstorm 1203cc 45-degree V-twin is not my first engine configuration choice for a sport bike. Higher revving and harder hitting than any Harley-Davidson I have ever ridden, Buell has done lots to make this its own engine. The air-cooled V-Twin Ulysses thrives on the freeway and around the city, but it is of limited excitement to me in the canyons.
Yes, the power band is broad and usable, but it's still more of a cruiser motor to me.
Also, the engine adds weight to a motorcycle that Buell has worked so hard to make handle so well. Buell's focus on chassis rigidity, centralized mass and low unsprung comes to life in the responsiveness of 2010 Buell Ulysses XB12X. With the rigid frame doubling as the fuel tank and the aluminum swingarm also serving as the oil reservoir, Buell has some amazingly cool features.
Unfortunately, Buell exclusivity sometimes gets mistaken as oddity.
The Buell Ulysses XB12X also comes with an ingenious underslung exhaust; something that Buell pioneered and many other motorcycle manufactures have since followed. The weight and heat of the exhaust is lowered and far away from the rider. While the heat from the air-cooled motor behind the frame spurs did welcomingly warm the insides of my legs on a cold night, it was a bit too hot on a hot summer day.
Additionally, Buell Ulysses XB12X wow-factors include the resourceful Triple Tail System. It easily converts to a handy luggage rack or backrest. As a backrest, my passenger felt more comfortable and secure.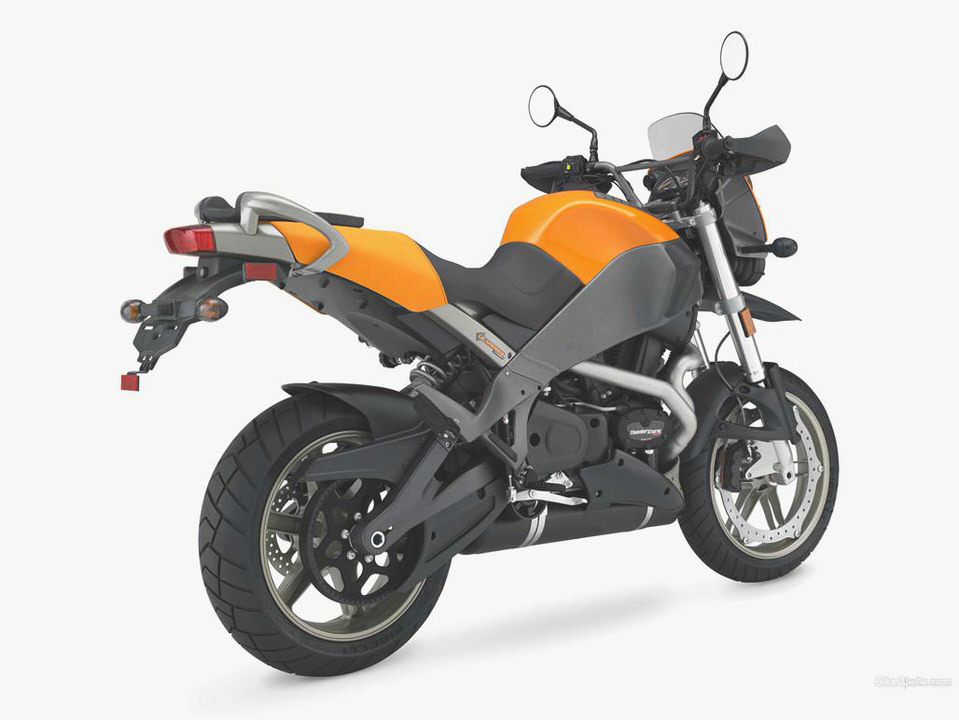 I was also digging the heated grips, hand guards, steel braid brake lines and new taller smoke-tinted windscreen. The new 2010 right-side air scoop, fan shroud, header shield along with some engine calibration are said to work together to reduce heat and improve performance.
So, why don't you see more Buell Ulysses XB12Xs on the road? To me, it is a marketing problem. How do you sell a motorcycle with a Harley-Davidson cruiser-based air-cooled engine to bunch of pound-for-pound sport bike junkies?
Why go head-to-head with the Japanese, where uniqueness is seemingly an oddity?
Instead, why not play-up the uniqueness and exclusivity of the Buell? Out of the box, the Buell Ulysses XB12X has similar power, and truly handles better, than the more expensive air-cooled Ducati Multistrada. Or maybe, just maybe, Buell will one day insert its liquid-cooled 1125cc Helicon 72-degree V-twin engine in the Ulysses and I'll come running with my checkbook.
Motorcycle Reviews, News About Motorcycles, Gear, MotoGP Results
motorcyclegenre source article: www.motorcycle.com
About this blog : motorcycle auto sales for parts bill budget second specification daeler insurance company field trade complaint loan financing rate cheap manufacture comparison parts motorcycle auto sales for bill budget second specification daeler insurance company field trade complaint loan financing rate cheap manufacture comparison .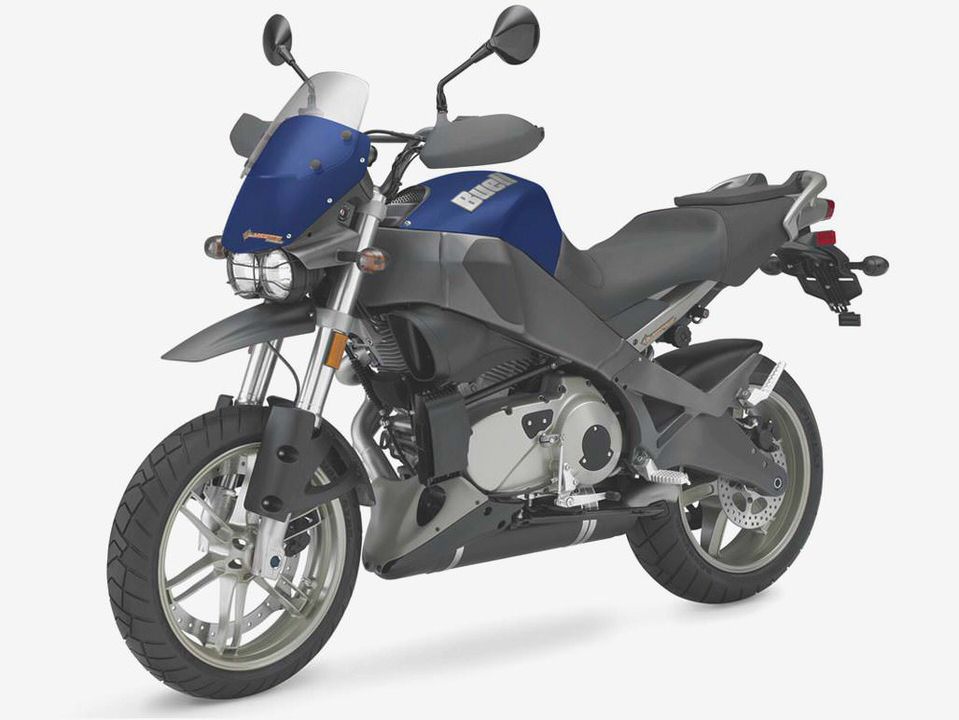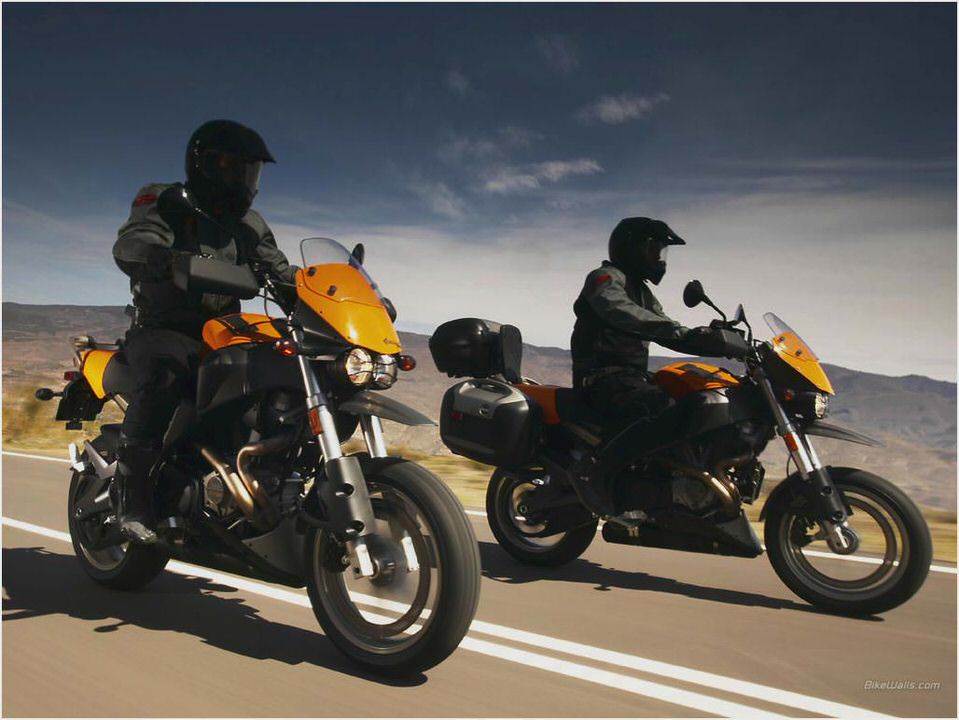 Used 2005 Buell Firebolt – Reviews, Prices and Specs at Motorcyclist Magazine
Top Motorcycle News of 2009 News
Soup :: Dueling Boilerplate: Is The Buell XBRR Legal In Formula Extreme?…
Buell rolls out the dual sport Ulysses XB12X – latimes.com
What can you do with a buell xb9s? – Yahoo Answers