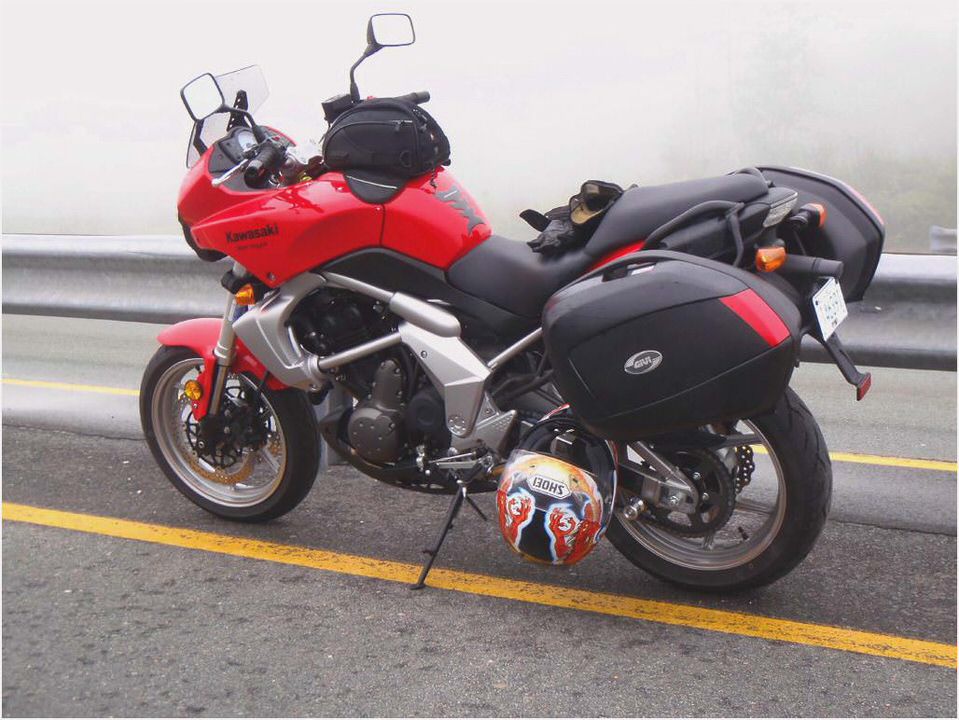 Staffers' Rides
Ringleader: Marty Estes
Mods: Baldwin saddle, Cortech luggage, Givi top case, Supersprox sprocket
With a month of seat time on the Versys under my belt, I opted to forego flying and ride from Los Angeles to Salt Lake City for the World Superbike races at Miller Motorsports Park. I wasn't particularly confident that the 649cc twin would be up to a 2000-mile round trip, but a few hours into the ride I knew everything would be fine.
Prep for the journey was surprisingly quick and easy. Fresh Maxima Maxum4 Premium oil and a KN filter kicked off the proceedings. Next, I equipped the Versys to carry five days worth of riding, business and casual attire. First, Givi (www.giviusa.com) supplied a E370NA Monolock top case ($169) and mounting kit ($157).
Mounting points for the rack are perfect, case quality is excellent, everything works exactly as it should and it only took an hour to install. The 370 case isn't the largest in the lineup, but matches the Versys' size and holds a surprising amount of stuff. For additional carrying capacity I hit up Helmet House (www.helmethouse.com) for some Cortech TriBag Saddlebags ($169.99) and a Super 10 Liter Tankbag ($119.99), the largest magnetic bag that fit onto the tank.
A better seat was next on my wish list. The stock saddle is a butt-burner, but thankfully Baldwin Motorcycle Saddles (www.motorbikesaddles.com) makes a memory foam and gel seat ($390 with core exchange) that's softer and about an inch taller. The new riding position is so much roomier that I had to adjust the handlebars to reduce the reach.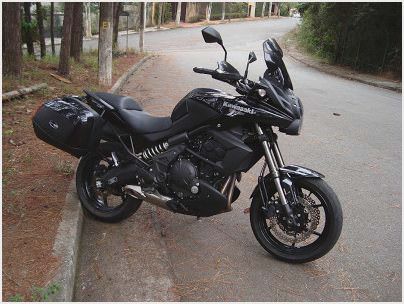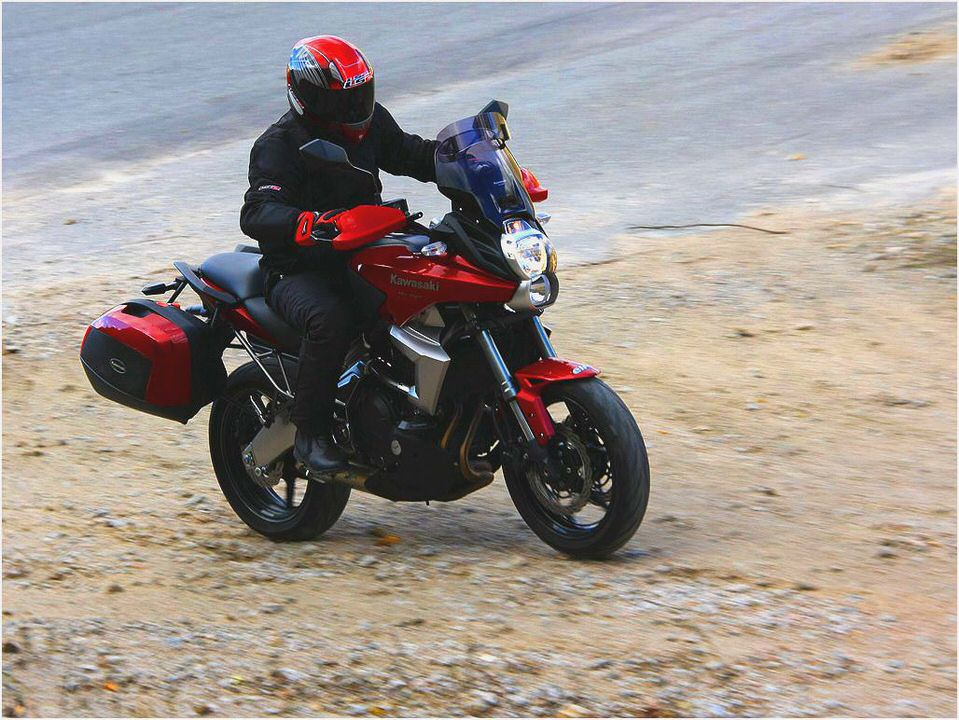 The redone seat also eliminated the original's annoying forward slope, further improving comfort.
Another short-list complaint is the Versys' low standard gearing. Since we'd be logging some serious highway miles, I installed a three-tooth-smaller (43-tooth) sprocket from Supersprox ($80; www.supersproxusa.com). This consists of a steel outer ring mated to an aluminum carrier, making it lighter (.8-lb. less than the 46-tooth steel stocker) yet no less durable. That swap not only lowered cruising rpm, it also corrected the optimistic speedometer.
Now it's spot-on!
If you haven't ridden through southwest Utah, add it to your bucket list. The Versys was an ideal partner, struggling only when the wind kicked up and hit us head-on. We took a few detours on twisty roads, and the 650 repeatedly put a smile on my face.
Especially when everything on my short-list worked in synergy, making the trip trouble-free and thoroughly enjoyable.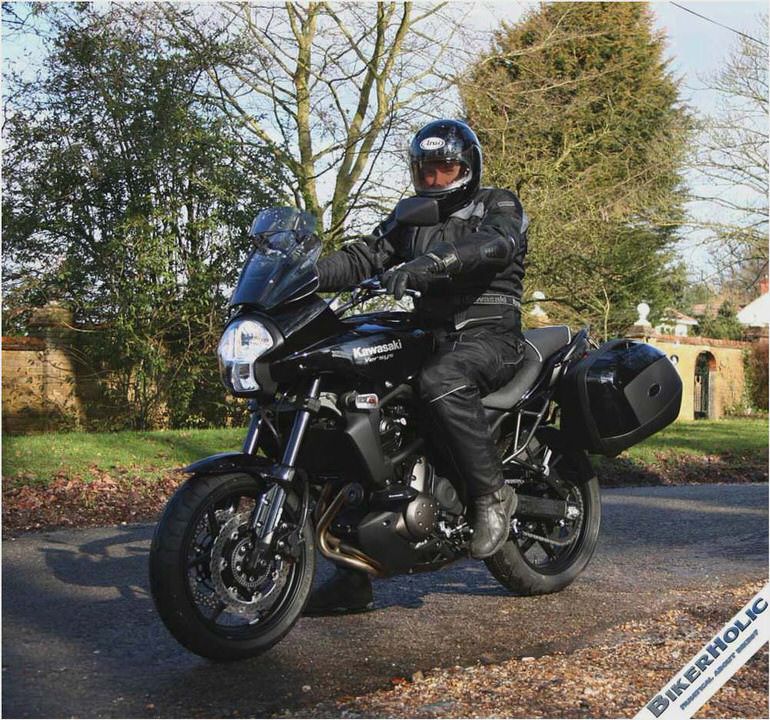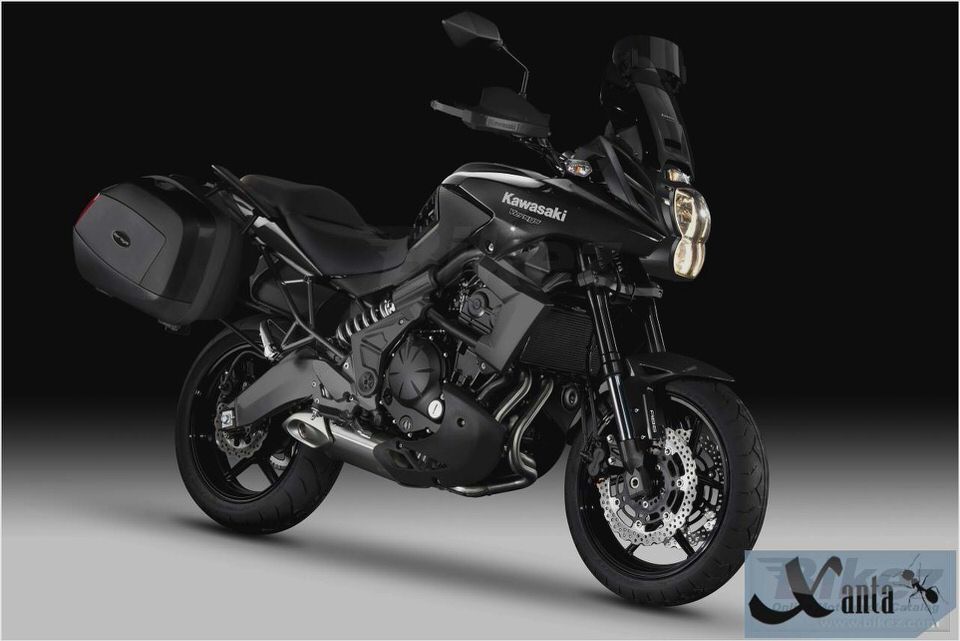 2010 Kawasaki Concours 14: MD First Ride -…
Kawasaki Recalls Concours 14
Kawasaki KLE 650 Versys – Tripper's Bike Reviews
Kawasaki 550 LTD Specs eHow
2008 Kawasaki Teryx 750 4X4 Review