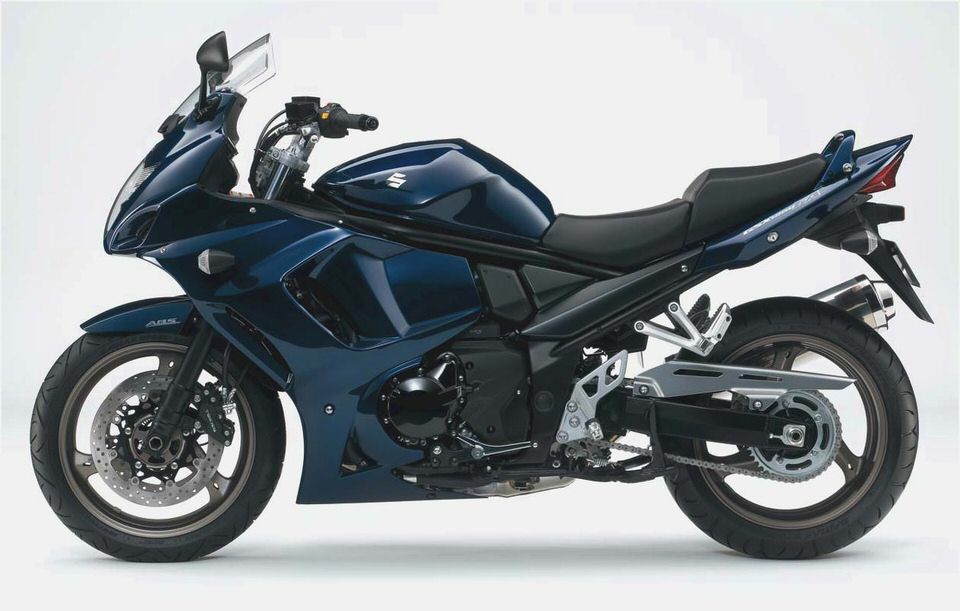 2010 Suzuki GSX1250FA road test review
This is the Suzuki GSX 1250 FA a fully-faired, wallet-friendly, four-cylinder sports tourer aimed at capturing a sizeable chunk of the UK's 40-something market.
At first glance, you may think the 1255cc, 257kg beast is just a 1250 Bandit, dressed in a full fairing, with a few extra tweaks and you'd be just about right. But at the bike's press launch in Southern Spain, Suzuki was keen to keep the 'B' word well away from our ears and their lips. This is the 'GSX 1250 FA'. It's most definitely not a Bandit.
Got it?
So what exactly is new about the GSX1250FA? A new-style full fairing, ABS as standard, revised front suspension, a digital dash, a larger radiator and a reshaped exhaust end-can are the major differences on the new sports tourer. The rest of it is plain old Suzuki 1250, ahem, Bandit.
Like most European Press Launches, the weather in Southern Spain was as changeable as Katie Price's love life. Smatterings of sun, punctuated with dreary drizzle, meant the first stint on the new FA was going to be 'interesting' on Spain's notoriously slippery roads.
Wandering out into the hotel car park, I catch a glimpse of the bike at a distance for the first time. Suzuki has chosen simple, single-colour paint schemes for the FA, presumably to save on cost. Visually, it lacks punch, certainly compared to the unique appearance of the new Honda VFR1200F, which we tested a few months ago.
Suzuki say a decal kit is available as an optional extra to perk up the FA's appearance. Worth considering, methinks.
Climbing aboard, the first thing that's most noticeable is the new GSX-R-style digital instrument display. A large, black-faced rev counter nuzzles next to an LCD speedo, which can be flicked from MPH to KMH with the push of a button. An LCD gear indicator is a handy addition, although I'm not so sure about the programmable gearshift warning light, which zaps the rider with a quick 'flash' when the engine reaches the desired revs to remind the rider to change gear.
Useful on a GSX-R, perhaps, especially if you're on track, but I'm not sure it's needed on a bike whose target audience is verging toward Just for Men. I never looked at it once in the whole 120-mile ride.
Like the existing 1250, the FA's armed with a height-adjustable seat, with 20mm of play available. My bike was on the lowest setting (805mm), which meant I was able to plant my boots almost flat on Spanish tarmac. Important for a five foot nine shortarse I can tell you, especially if the bike's fully fuelled with panniers and a pillion.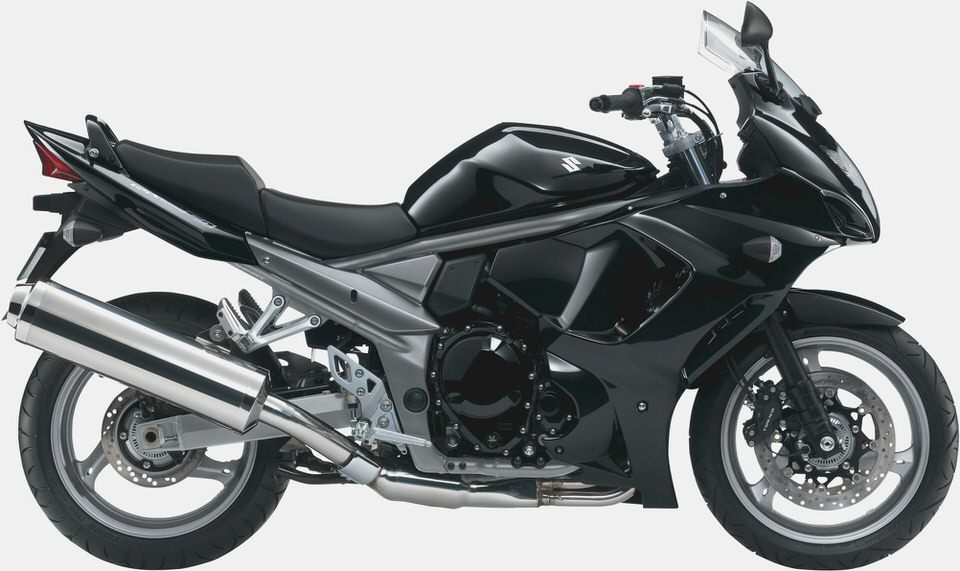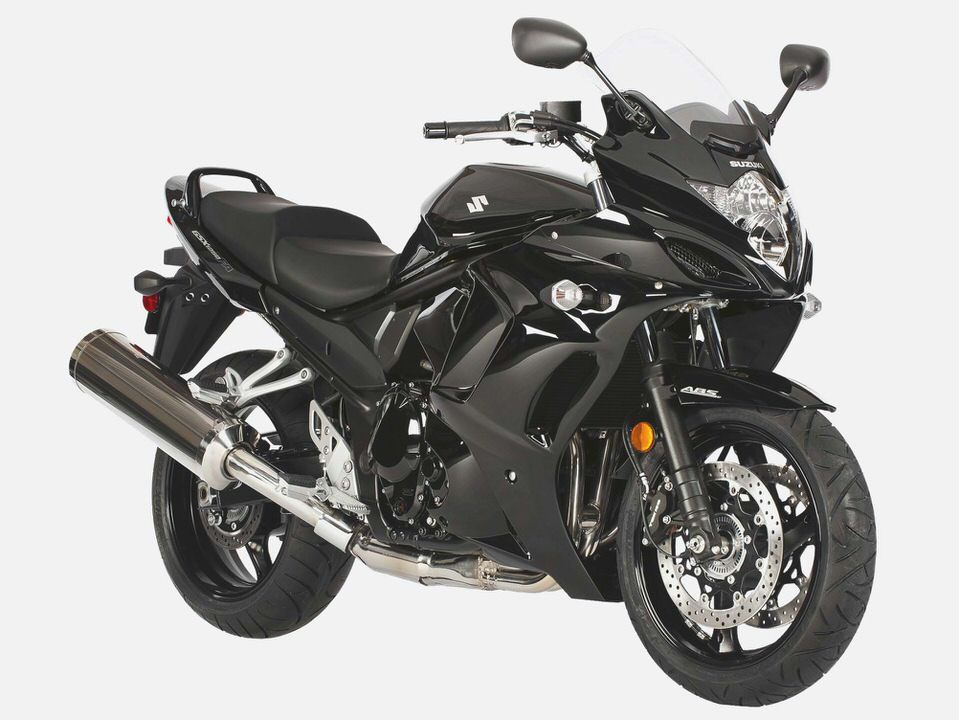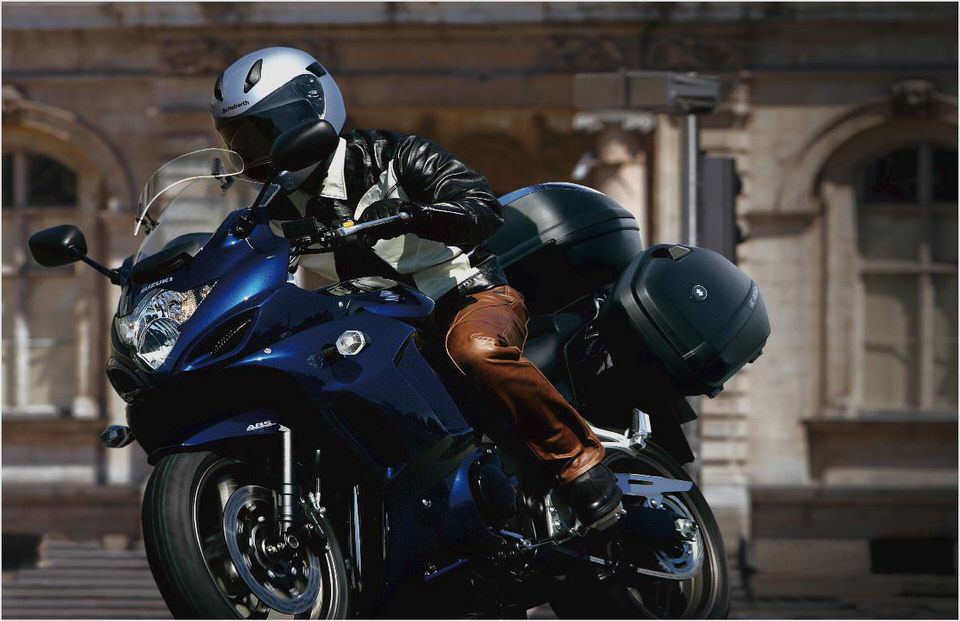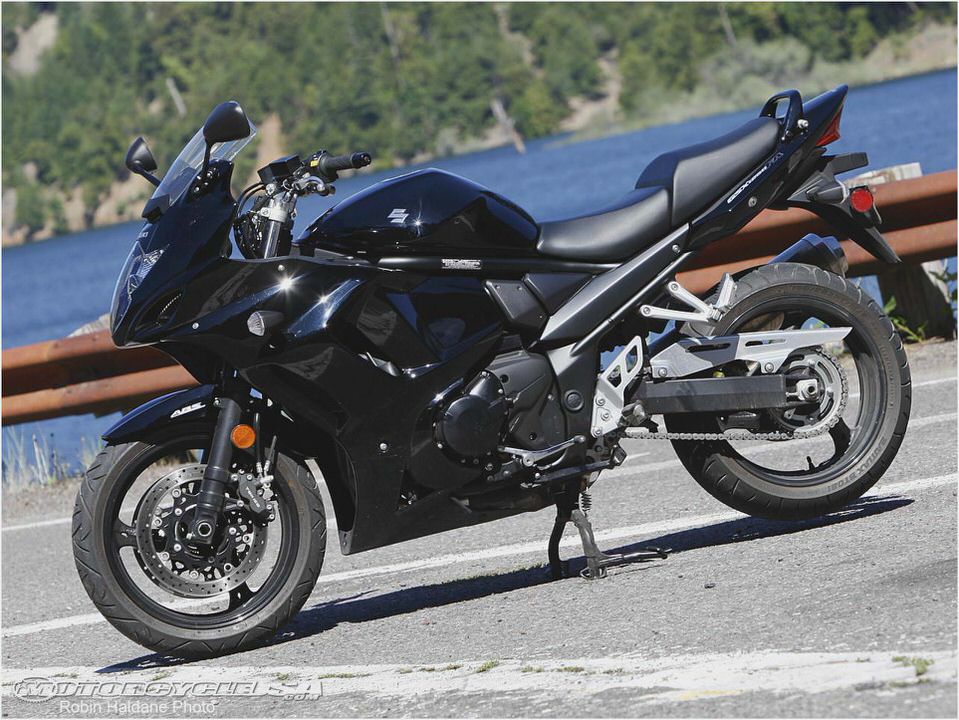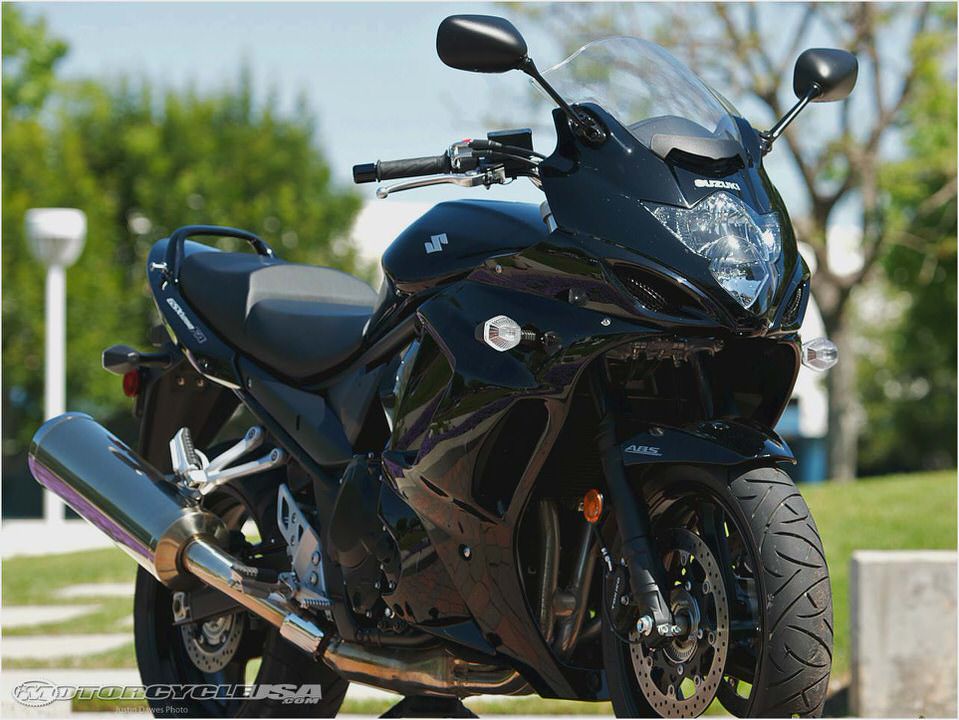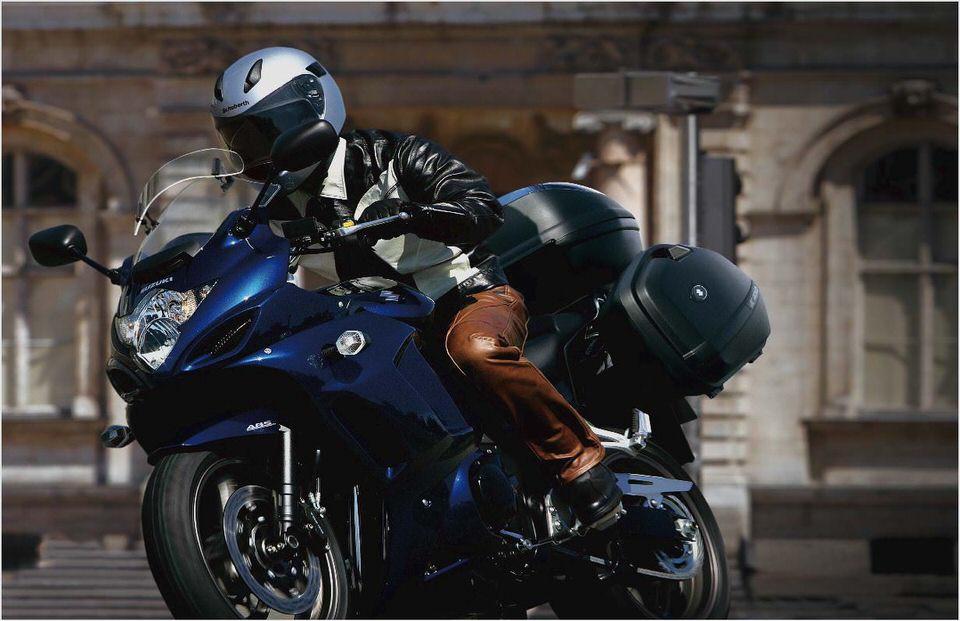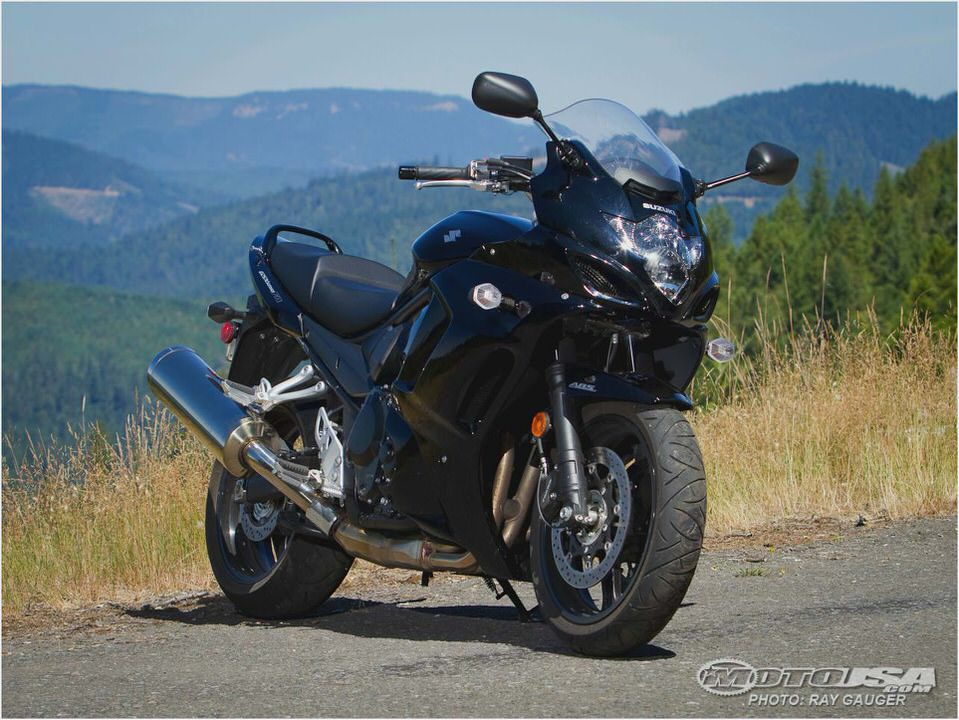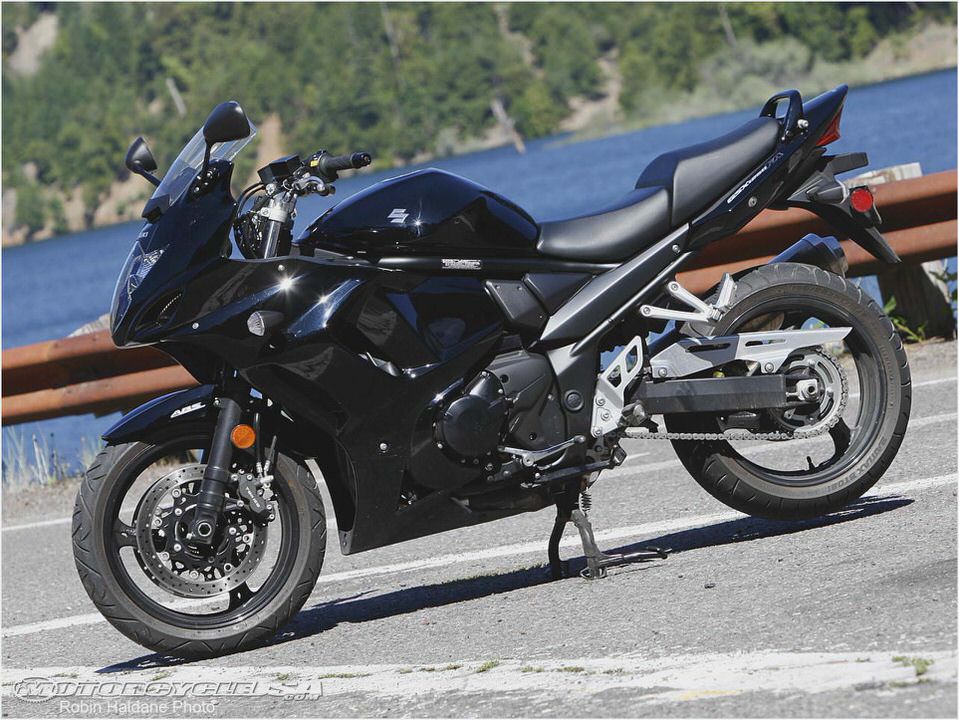 2003 Suzuki Burgman 650 – New Super Scooter (01 Jul 2002)
Test Comparatif Suzuki Burgman 125 VS Piaggio X9 125 Motors TV
Suzuki Katana – Wikipedia, the free encyclopedia
Suzuki Swift Review – Research New & Used Suzuki Swift Models Edmunds
2008 Suzuki DR-Z70 – Dirt Rider Magazine