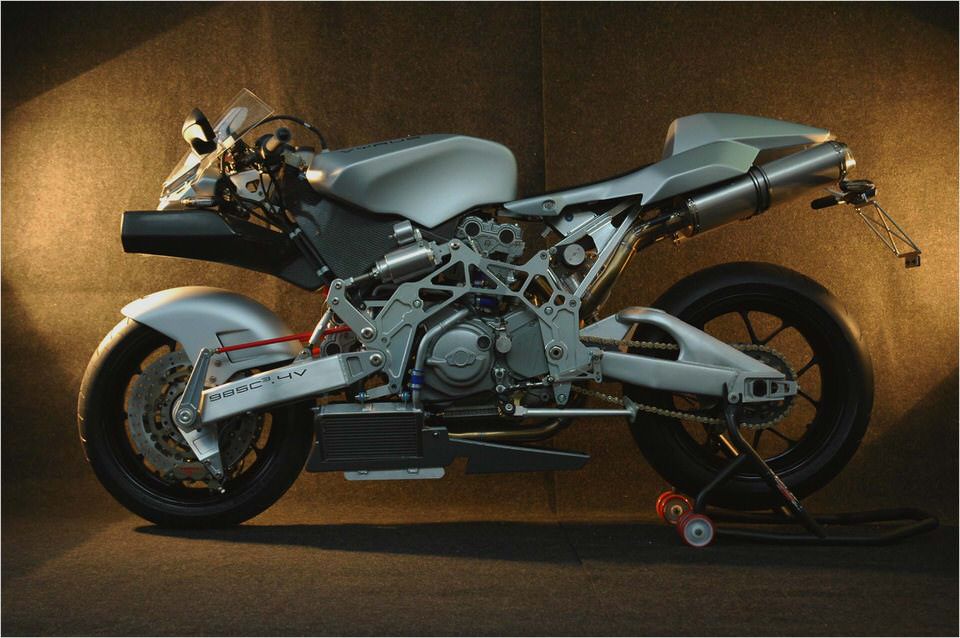 Thread: 2010 Vyrus 987 C3 4V: Fastest, most powerful production bike in the world.
2010 Vyrus 987 C3 4V: Fastest, most powerful production bike in the world.
So I'm just surfing the web, came across this Motorcycle News Column at:
-how Vyrus Motorcycles is stating they have the Fastest Production Bike in the World.
__________________________________________________ _______________
2010 Vyrus 987 C3 4V: Fastest, most powerful production bike in the world.
The new Vyrus 987 C3 4V is likely to be similar in appearance to earlier Vyrus machines, but in terms of power and technology, it would be in a different world.
Ascanio Rodorigo, who worked with Massimo Tamburini at Bimota in the early-1980s, and who now runs his own motorcycle company – Vyrus – has something of a shocker in store for high-performance motorcycle enthusiasts around the world. At this year's EICMA show in Milan, Italy, Vyrus will show its latest superbike – the 987 C3 4v – which will be fitted with the 1198cc L-twin from the Ducati 1198.
According to MCN, three versions of the Vyrus 987 C3 4V will be available, with the 170bhp, 163 kilo base model being launched towards the end of this year. A higher-spec 987 C3 4V R will pack 184bhp and weigh as little as 158 kilos, while the top-end version will get a supercharger, boosting power output to 211bhp. This bike, which will weigh about 154 kilos, will be the fastest, most powerful production bike in the world.
That's right, the supercharged Vyrus 987 will be lighter and more powerful than a Kawasaki ZZR1400, Yamaha VMax, Ducati Desmosedici RR, Ducati 1198S and the MV Agusta F4 1078RR.
211bhp for the street? Yes indeed. 'Everybody will be able to ride it without killing themselves. The main drama is the light weight, not so much the power,' says Rodorigo, speaking to MCN. 'It turns easily into corners and the stability grows the closer you get to the limit.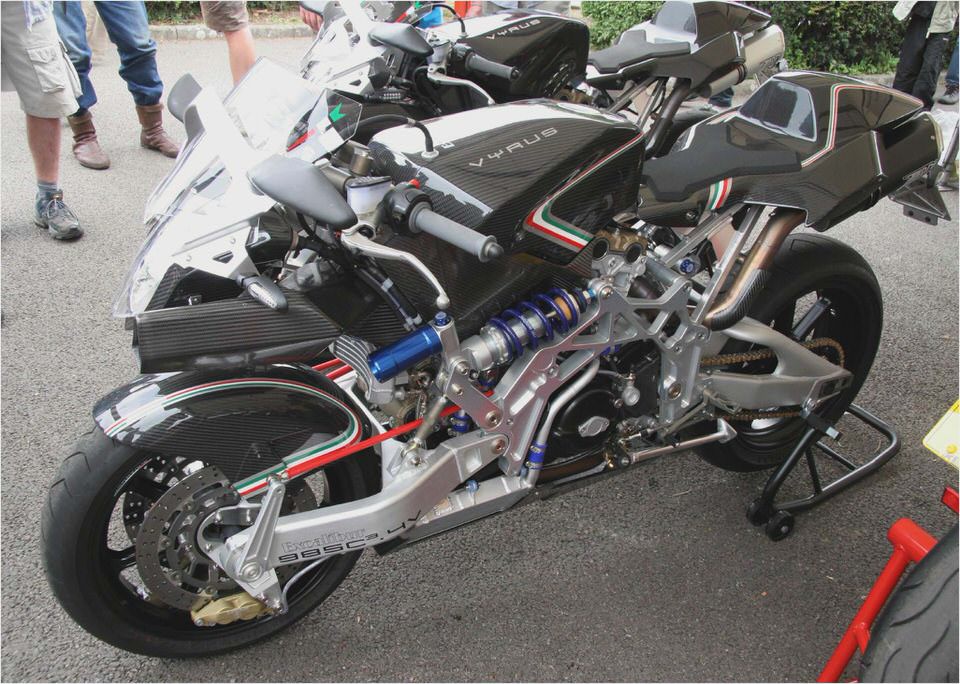 It's incredibly confidence building,' he adds.
The new Vyrus will be equipped with state-of-the-art electronics, including a race-spec traction control system, to allow riders to handle all that power. The bike's innovative chassis, with hub-centre steering and front swingarm instead of the usual fork, is inherently very stable and will be refined and optimised further for the new 987.
You would probably expect the Vyrus 987 to be very expensive and you would be right, of course. According to MCN, the base model will be priced at Ј44,000 (US$69,500), the R version will cost Ј50,000 (US$79,000) and the supercharged version will carry a price tag of Ј71,000 (US$112,000). Whew!
We hope to bring more details on the new Vyrus 987 soon, so stay tuned!
October 13, 2009
Source: FasterFaster.net
What do you think of that?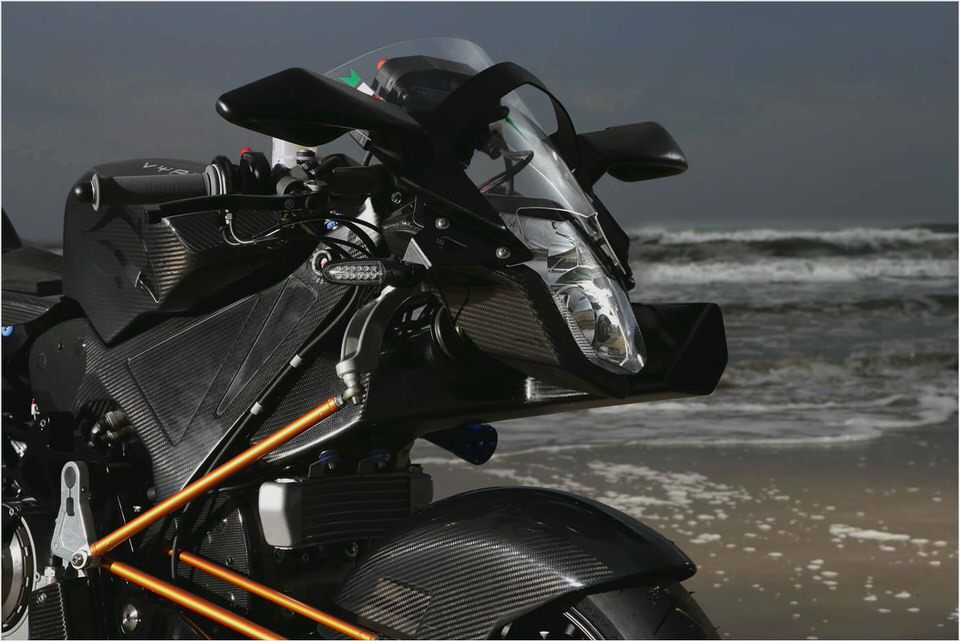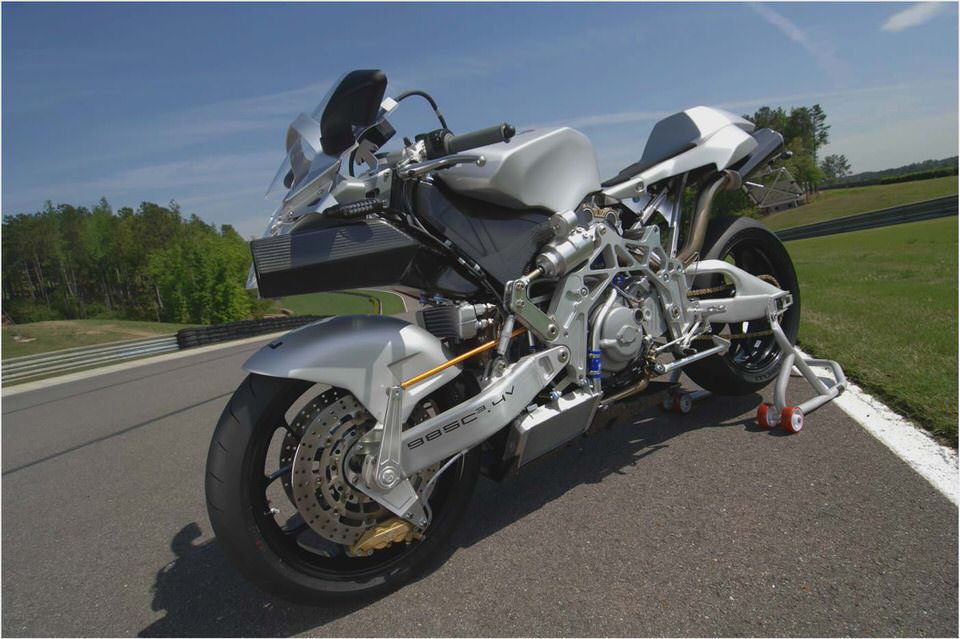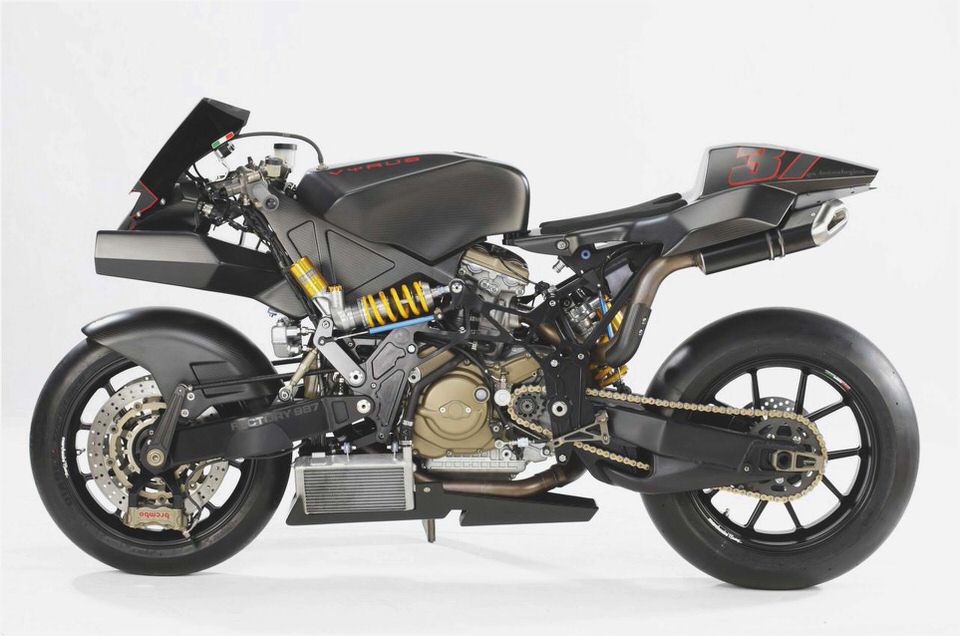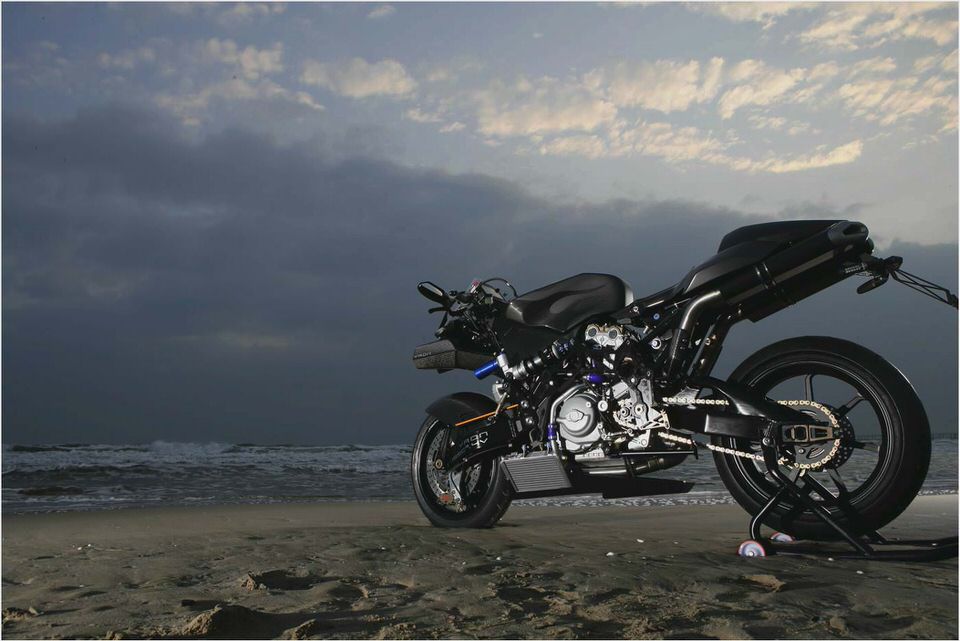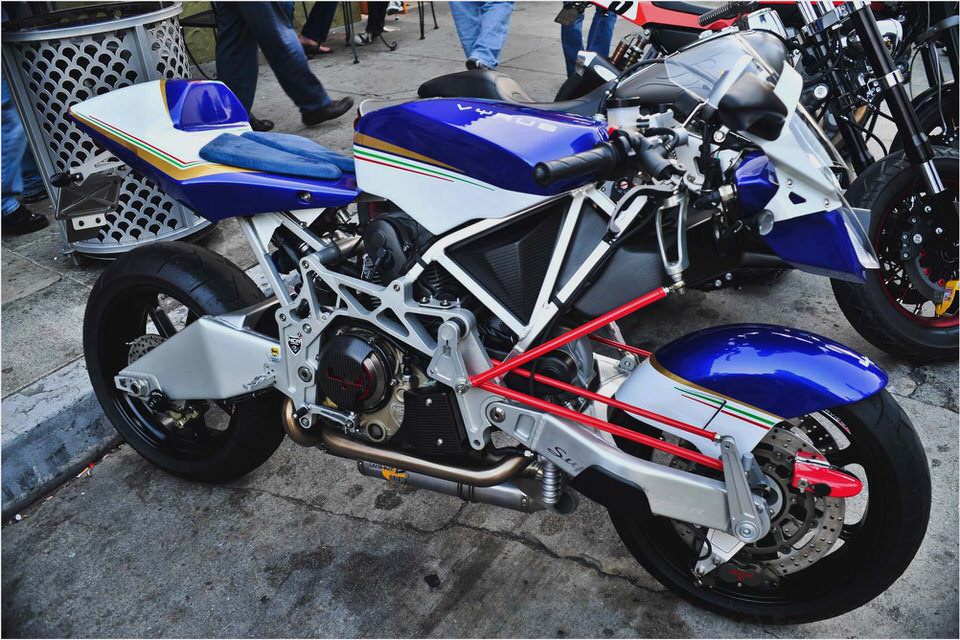 Motorcyclelife: Some news by Bimota , Yamaha FJR 1300 AE
Bimota YB 10 1000 Dieci Biposto 90 TRW Rear Motorcycle Brake Pads Pair…
Faster and Faster: Motociclismo's Bimota Delirio DB6R riding impression
FastDates.com Pit Lane News – November 2004 page 4
Faster and Faster: Racy Reptile: Bimota YB6 Tuatara