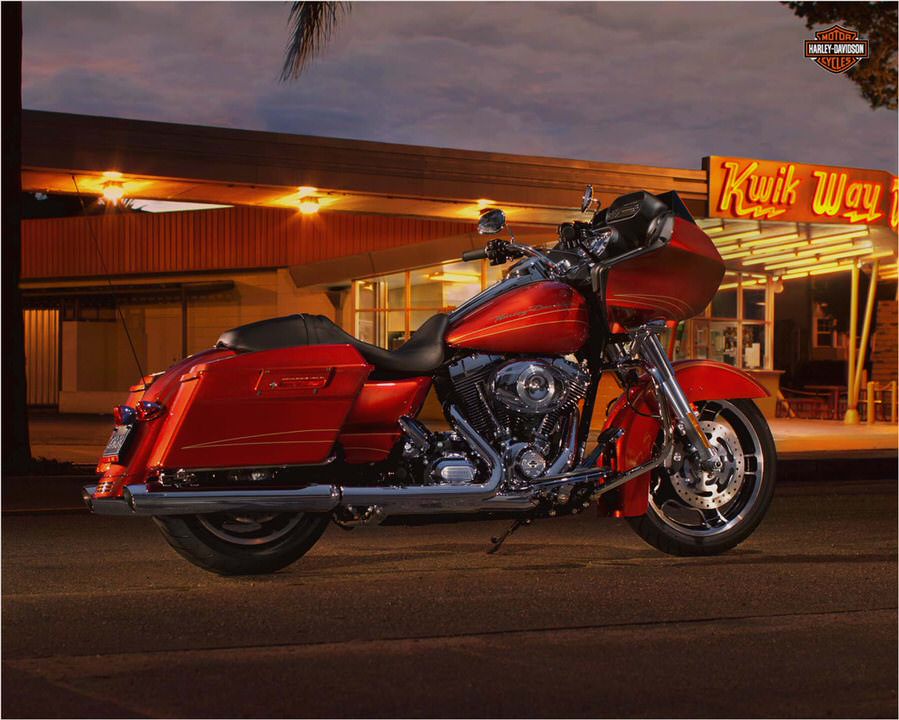 1212-hbkp-03-o-2011-harley-davidson-fltrx-roadglide-performance-machine-caliper.jpg
There is nothing worse for an artist than to have someone sit over his or her shoulder asking repeatedly, "What about this?" or "Why did you do that?" Just like nothing squashes creativity for a builder more than the customer who constantly asks questions and gives misguided input. Sometimes too many opinions end in a build that resembles the Johnny Cash "One Piece At A Time" Cadillac and a mish-mash of misaligned parts.
Rankin Creek Custom Cycles is tucked away in the Virginian Mountains and is set up to keep prying eyes away until the moment of reveal. The shop instead relies on its solid reputation and past machines to speak for its work. Detroit's Art Mayes is a former sportbike rider and was used to taking chances, but none like letting his 2011 H-D Road Glide be built without seeing it progress along the way.
Art instead let RCCC do what it does best with the only request being a black frontend, black and yellow paint with the full pimp treatment.
With a clean green light, the guys at RCCC immediately got to work. The first step was to upgrade the original planned 23-inch front wheel to 26 inches. But with that came more modifications including cutting the stock neck off and installing an HHI one with an additional 9 degrees of rake and stretching the frame in order to fit the massive Colorado Custom wheel.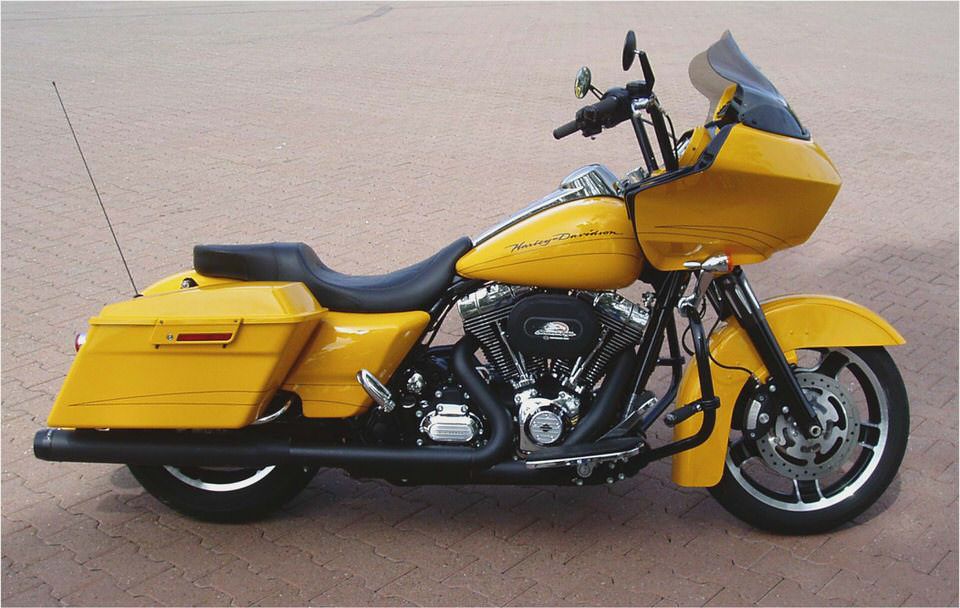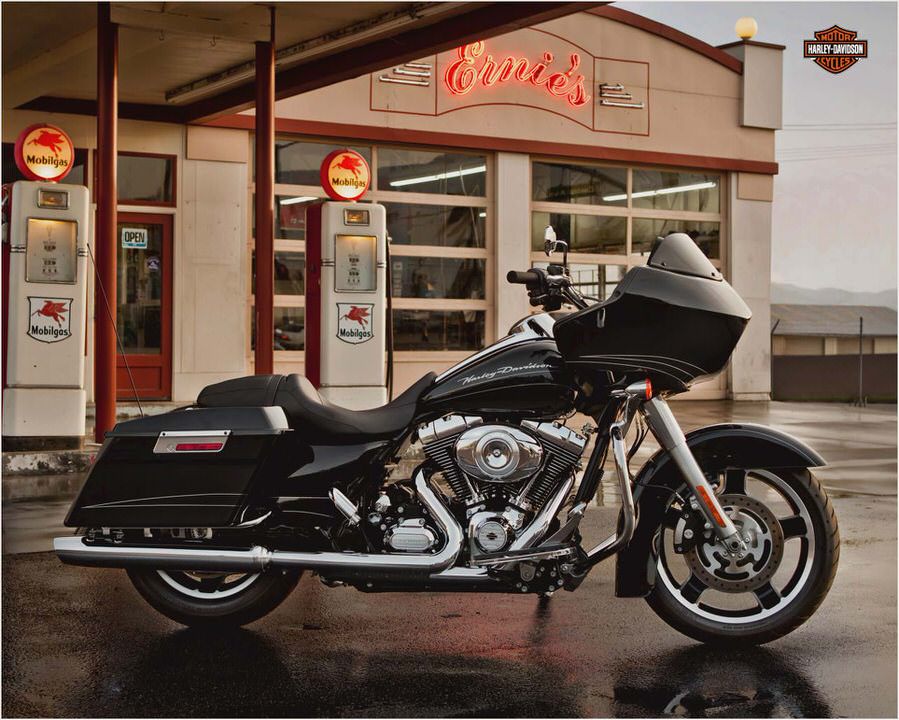 A flip through the Performance Machine catalog resulted in an upgraded primary, grips, latches, calipers, and air cleaner. They then installed an Arnott air suspension to slam the custom rear fender to the ground. The rest of the bike was fitted with Sinister Industries accessories as well as many other top-shelf components.
It's the paintjob that makes a truly great custom and pulls together the pin-pad of parts. For that RCCC turned to Chad McCreay of Copperhead Graphics. After several paint scheme layouts, they finally came up with a black with pagan gold with real gold leaf graphic design.
Unlike the rest of the build, RCCC kept Art up to speed with this part of the build where he learned of the accent gold replacing the yellow. After a viewing only a few pictures, he approved the paintjob and reconfirmed his trust in RCCC.
When Art finally made the 10-hour trek to pick up his bike, he was taken back in the moment as if he saw a really hot half-naked stripper for the first time. He couldn't believe that this work of art was exactly what he wanted without ever saying a word. It's that type of trust that quality shops like RCCC have earned over the years that separates the artist from the collector.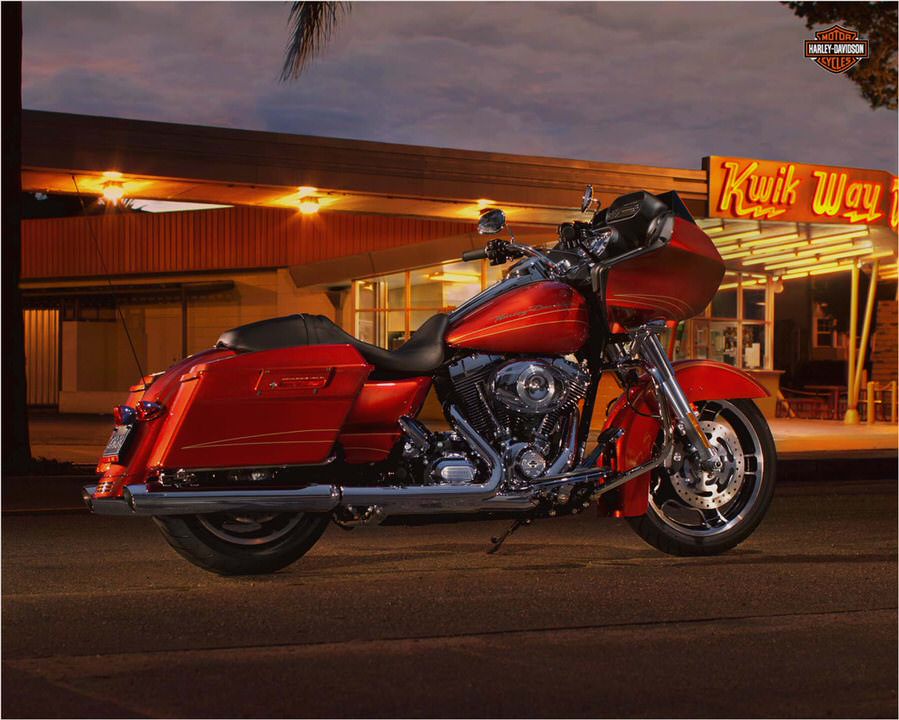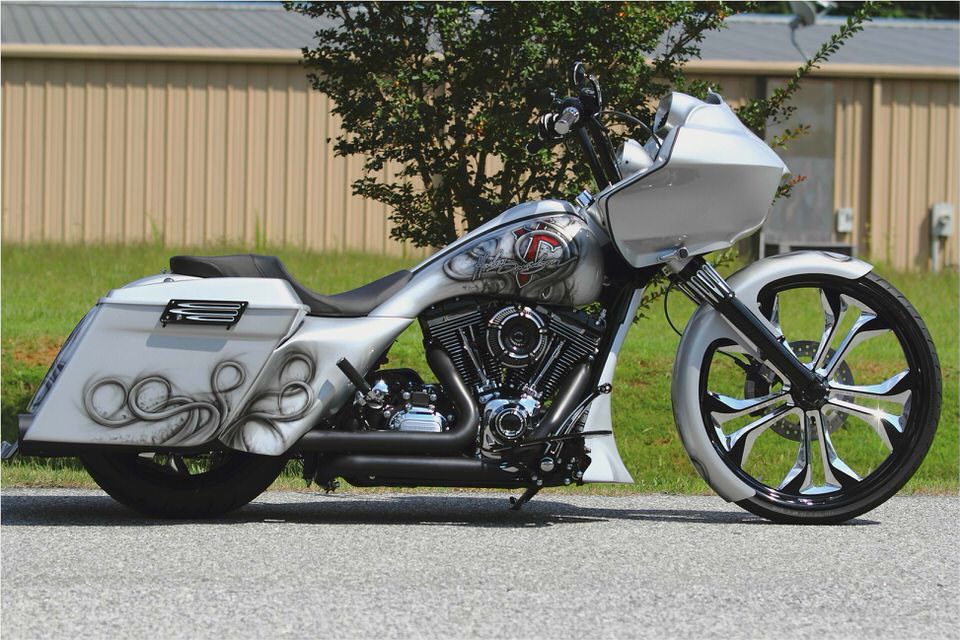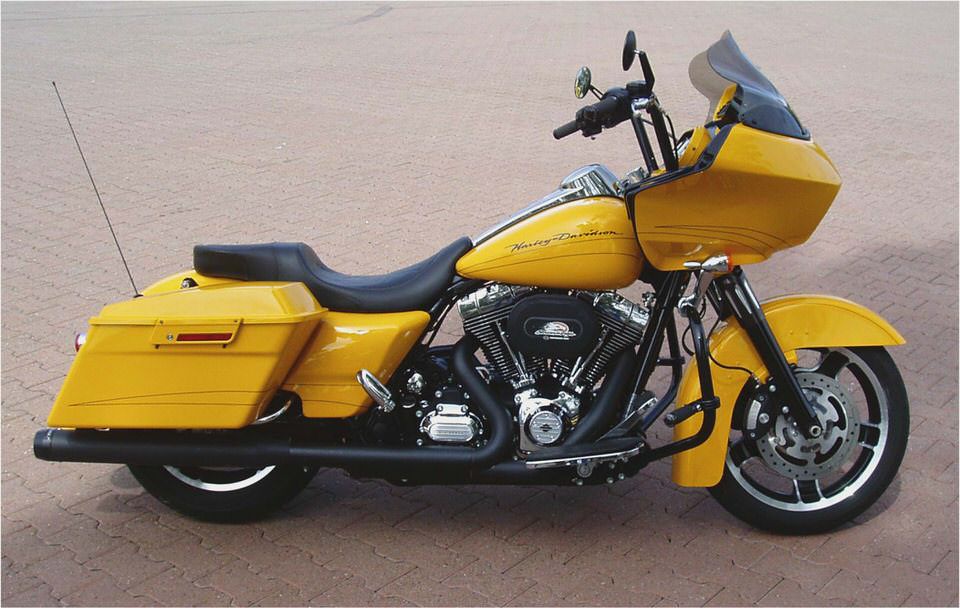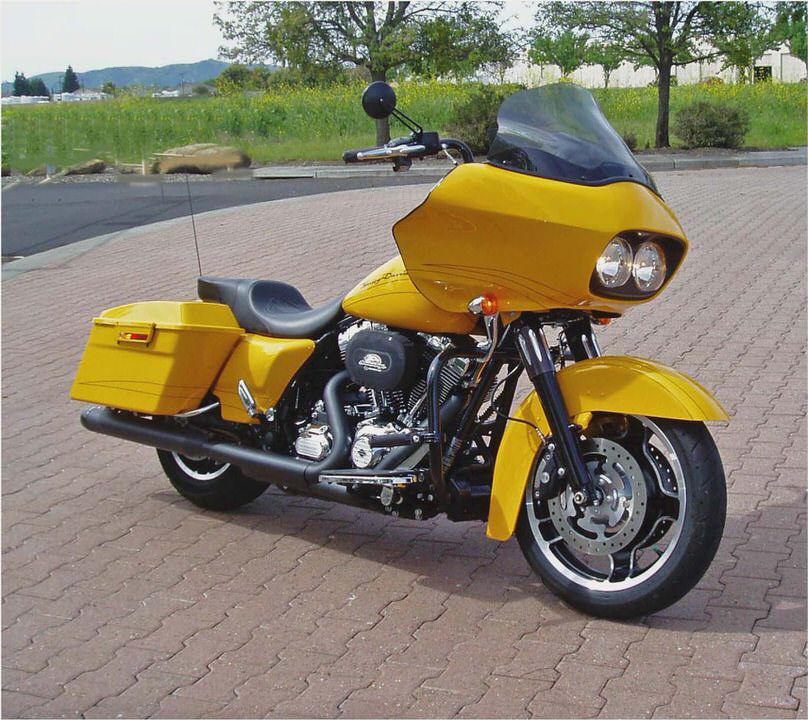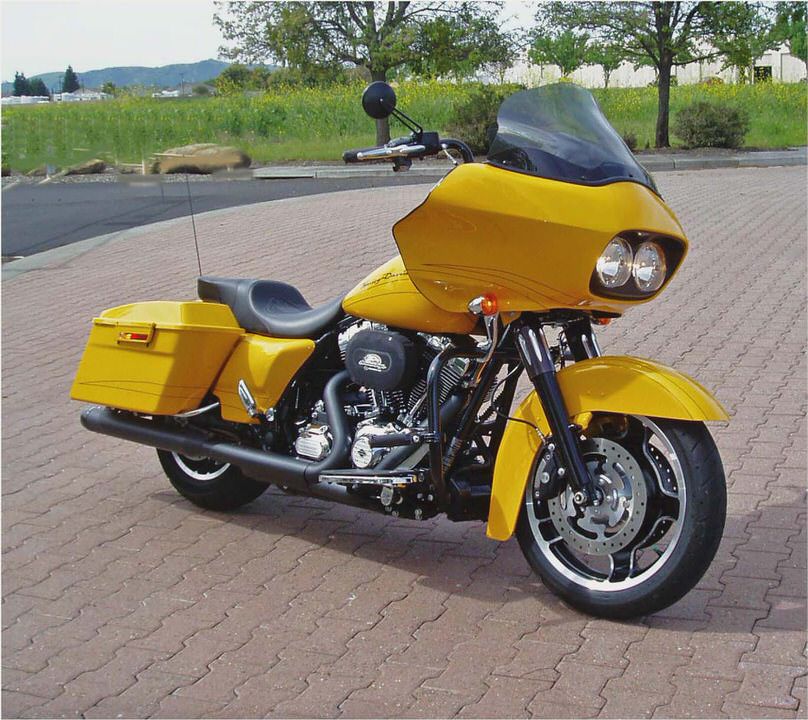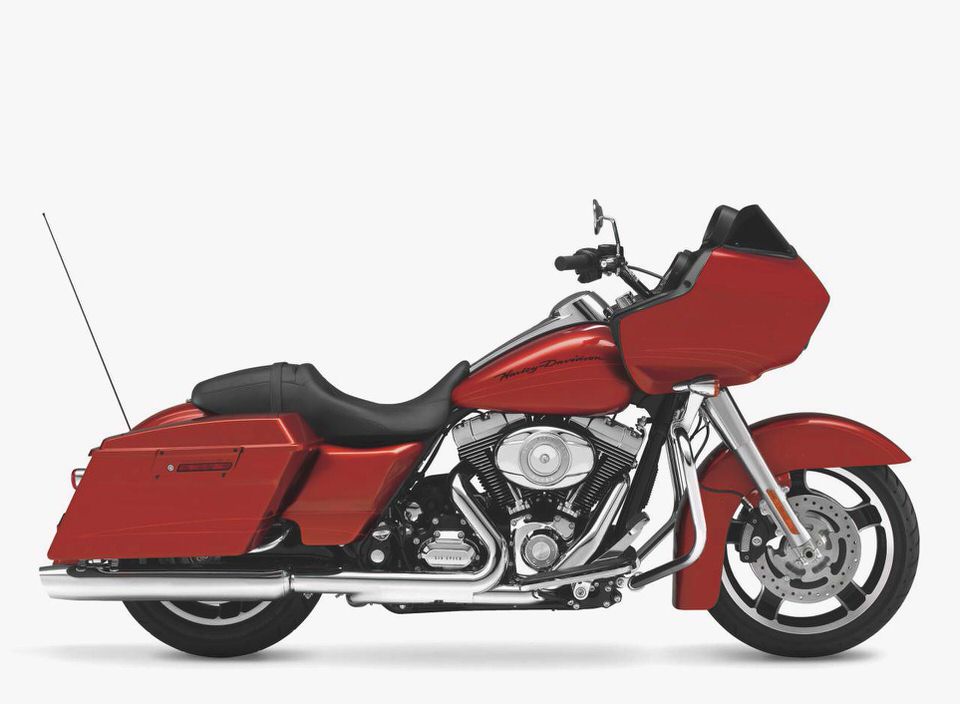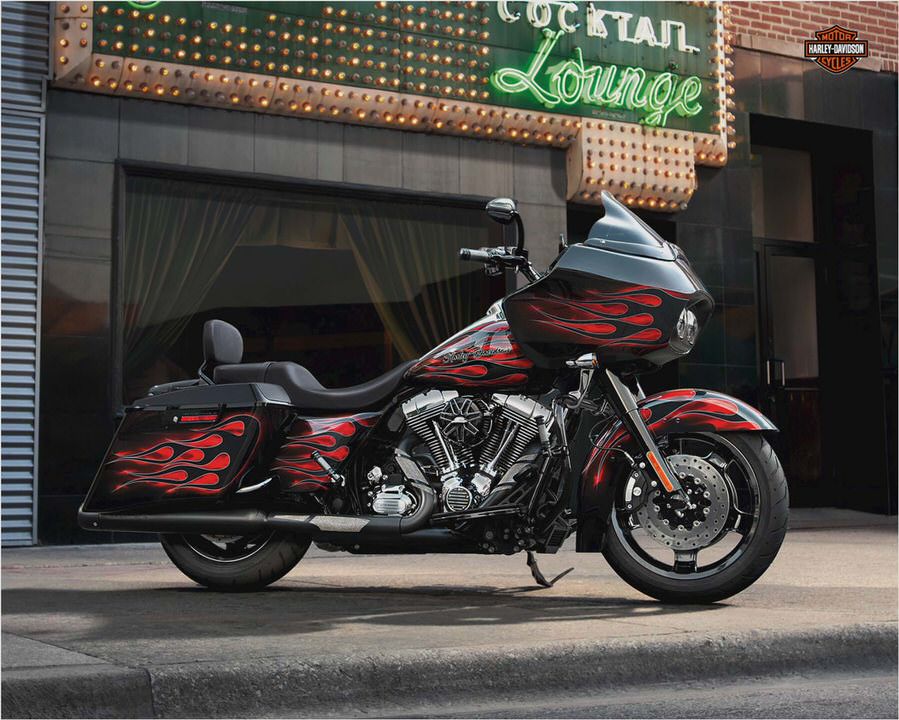 Skagit Harley Davidson
Custom 2010 Harley-Davidson Road Glide Baggers
Harley-Davidson XL 883N: The Sportster is still a star
2011 Harley-Davidson XR1200X – Yahoo Voices – voices.yahoo.com
Danny ESLICK WINS INAUGURAL Harley Davidson XR1200 RACE : Lucas Oil