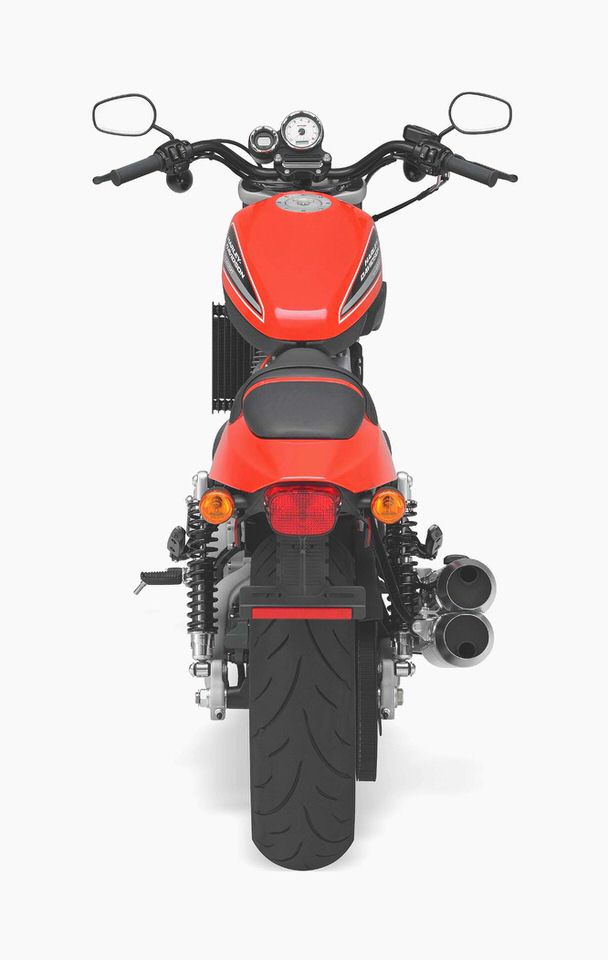 The X-Factor
They say: Sportster performance honed to its finest edge.
We say: It'd perform even better after you honed an inch off the footpegs.
They say: Sportster performance honed to its finest edge. We say: It'd perform even
It's fair to say that Harley-Davidson racing development peaked in 1970 with the release of the iconic, instantly successful XR750. That platform, which continues to dominate dirt-track racing to this day, has made the XR prefix synonymous with Harley performance. That's why The Motor Company's hottest streetbike is branded the XR1200, and isn't an XL1200 variation like its more conventional, baby-cruiser brethren.
Now Harley-Davidson has deployed an additional X to create the XR1200X, upgraded with fully adjustable Showa suspension and higher-spec brakes. This is by far the sportiest Sportster yet.
Aesthetically, the X-model is mostly unchanged. The bodywork, drawn by industrial designer Mark Daniels in homage to the original XR750, is faithful in shape if not scale, and cleverly incorporates fresh-air intakes under the 3.5-gallon fuel tank. Black-wrinkle powdercoating on the engine and a satin-black exhaust make the bike look more sinister, and an orange pinstripe accents the cast three-spoke wheels.
The engine is likewise unaltered. The rubber-mounted, air-cooled, 1200cc Evolution V-twin is equipped with high-flow heads, high-compression pistons and aggressive cams to provide performance deserving of the XR name. A high-capacity oil cooler keeps engine temps down, and a downdraft 50mm throttle body, equipped with electronic sequential-port injection, meters fuel.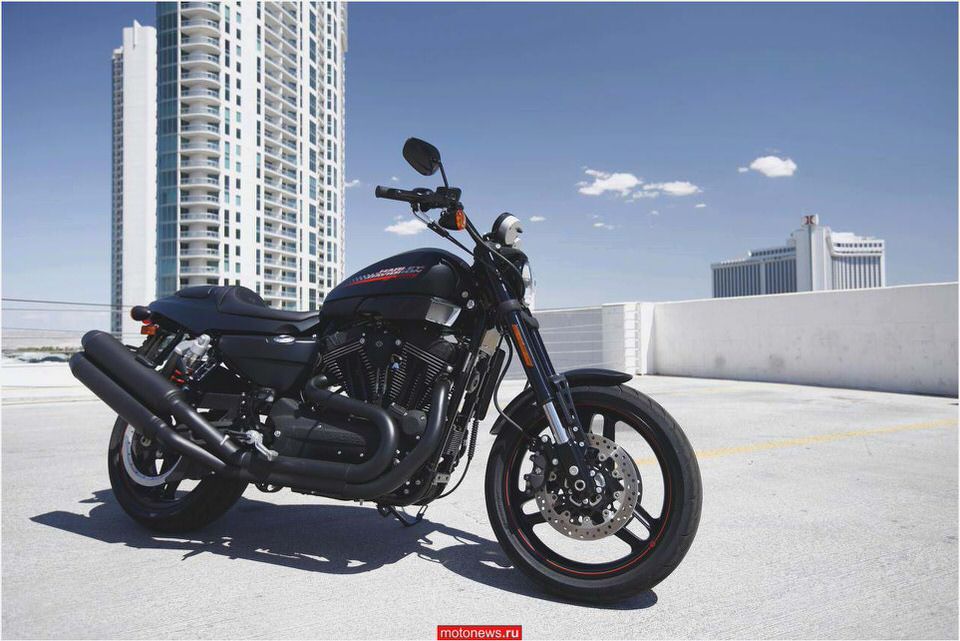 Flawless fueling, quick throttle response and surprisingly light clutch action make the claimed 74 lb.-ft. of torque accessible and easy to exploit.
Harley-Davidson invited us to historic Road America, located an hour north of its Milwaukee, Wisconsin, headquarters, so we could best assess the new model's much improved suspension and brakes. Up front is a bespoke version of Showa's Big Piston Fork (BPF), which uses larger-diameter internal pistons to reduce damping pressure for better compliance and improved front-end feedback.
Out back, the shocks are Showa's finest fully adjustable, nitrogen-charged Monotube units, with piggyback reservoirs and oversized 36mm pistons for more consistent damping action. This same suspension package was available last season as a $1500 option. The XR1200X retails for $11,799, just $1000 more that the standard XR1200 it will replace in 2011, making it a bargain, too.
The Nissin four-piston front brake calipers are unchanged from last year, but the 292mm rotors are now fully floating for increased stopping force. Braking power is better but still only adequate for truly aggressive riding, and the rubbery brake lines are prone to swelling after a few hard laps. Radial-mounted calipers would be a worthwhile upgrade for this big boy, as would a slimmer, adjustable brake lever that's more conducive to one-finger braking.
The mild-steel double-cradle frame is identical to that of the more pedestrian XL Sportsters, but the rigid, cast-aluminum swingarm is unique to the XR.
2006 Harley-Davidson Destroyer – Motorcyclist Online
2009 Harley-Davidson FLHX Street Glide – First Ride Roadcarvin
Harley Fat Bob Fxdf Dyna Service Manual Owners Guide Books
Harley-Davidson Road King (FLHR) Motorcycle Hitch Fitment Guide Motorcycle…
2005 Harley-Davidson Dyna Glide Super Glide Sport – Used 2005 Dyna Glide…