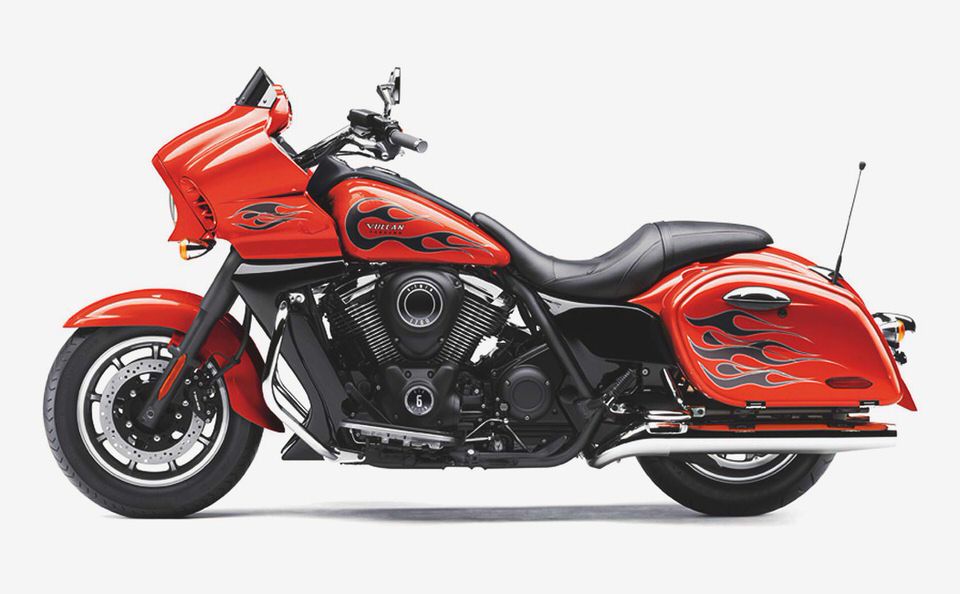 2011 Kawasaki Vulcan 1700 Vaquero | UPDATED
Jeans: Icon Riding
Boots: Icon Super Duty 4
But the Vaquero, apparently, is designed to have a singular appeal too. It's clear that Kawasaki intends to post it up against the Harley Road Glide, Victory Cross Country and Star Stratoliner Deluxe. Why wouldn't they?
After all, when Harley-Davidson says the Street Glide is its top-selling model, you hop to it.
A Vulcan Cowboy?
There's little doubt about the Vaquero's influences. Basic cues from the Road/Street Glide nexus can be discerned almost anywhere you look, from the chopped wind deflector and swoopy frame-mounted fairing, to the sleek, one-piece saddle. Still, Kawasaki manages to imbue the newest Vulcan with enough of its own style that it won't readily be mistaken for a Harley.
The fairing has its own sweep and flow, with hot-rod-style muscularity that's a big part of the design ethic. Details like integrated louvers in the fairing give form to the bike's muscle-car design pretensions (even if it is all just cosmetics), and a unique chin fairing takes up residence down below. If we were to pick styling nits, we'd point out the wholly undersized running lights cowering beneath the otherwise sizeable headlight and beefy 45mm fork (same as on the Voyager).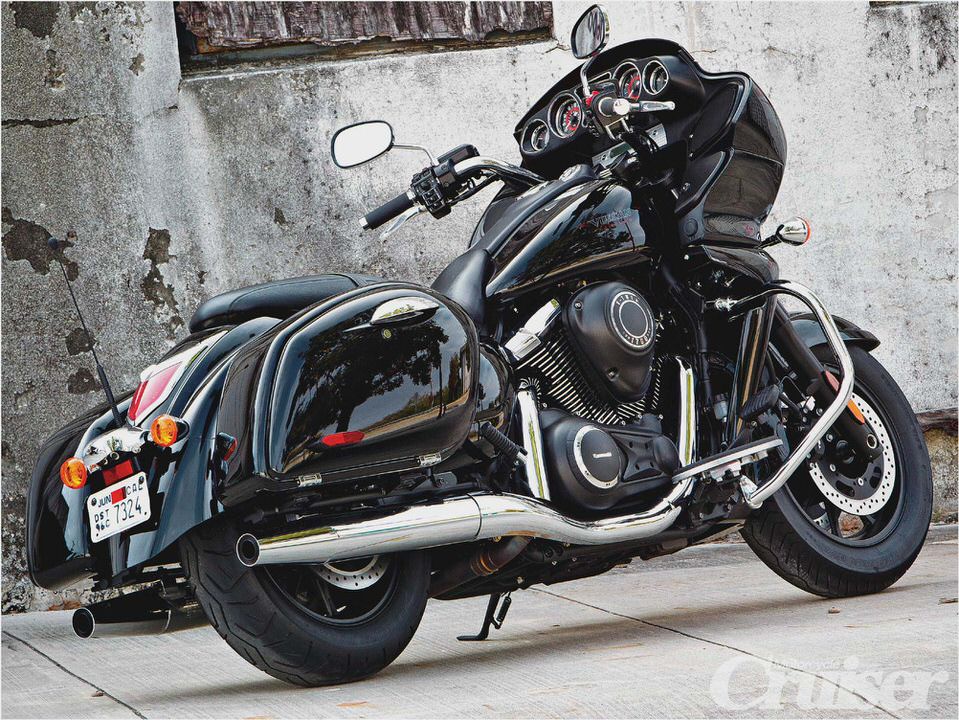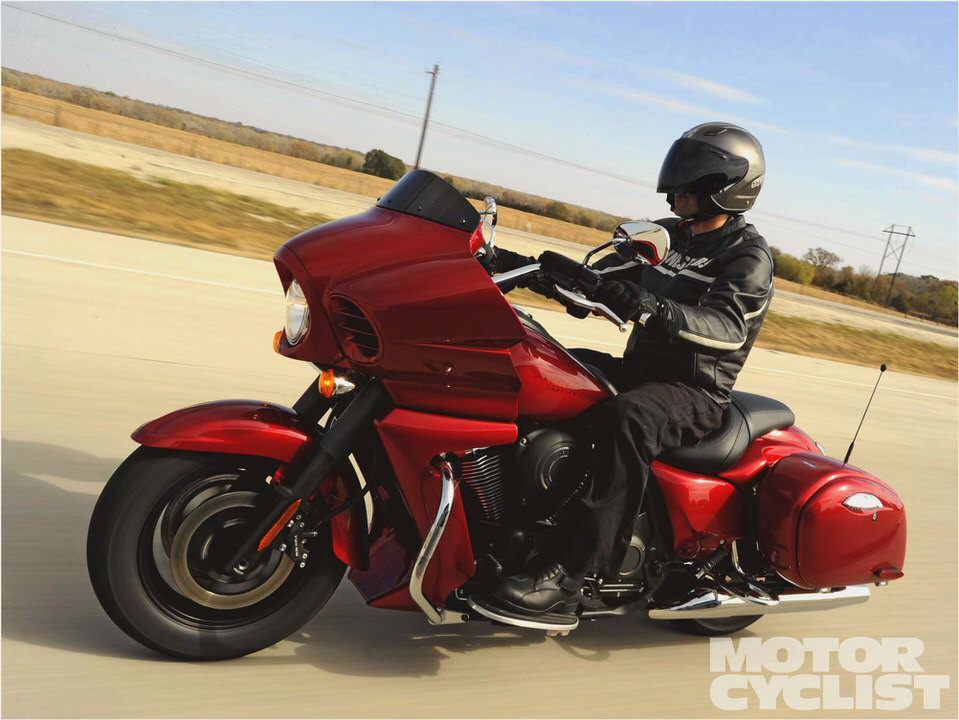 Otherwise, the overall lines work well, all the way to the sculpted hardbags paralleling the tail section, with a single exhaust on either side underlining the bag bottoms.
The Vaquero gets a couple of tweaks in the powertrain to set it apart from the other 1700s as well. These include a new first-gear ratio said to reduce noise when shifting to first (from neutral), and reworked third and fourth gear cogs to smooth shifting action and reduce gearbox clatter. A new second piston ring is also added for durability, and the lower primary chain guide is eliminated to lessen weight.
Like the Vulcan Classic, the Vaquero rolls with a non-damper type clutch, which Kawasaki says gives the rider more 'engine feel.' Kawasaki admits that sensing that engine is likely to depend on the rider and his type of riding; I certainly didn't feel a marked difference in smoothness between the Vaquero and its stablemates-or many of its competitors, for that matter. The V-twin feels pretty smooth at all speeds, except perhaps at some of the taller gears (and even then it's a muted effect). That said, there's enough vibe and rumble from the Vaquero's dual-counterbalanced engine to remind you that you're atop an 800 lb. cruiser.
Also new is the reshaped intake manifold, which is said to increase flow volume for a more linear throttle response and improved idle; it's an update that will make its way to all 1700cc Vulcans. The Vaquero also gets a new exhaust muffler with tapered tips which Kawasaki says will reduce decibel levels at cruising speeds. Those intake and exhaust changes also mean new settings for the ECU, so all Vulcan 1700s will get an updated control center for 2011.
The final change is in the Vaquero's final drive belt-the carbon fiber unit is now 2mm narrower, for better tracking between the belt's pulleys.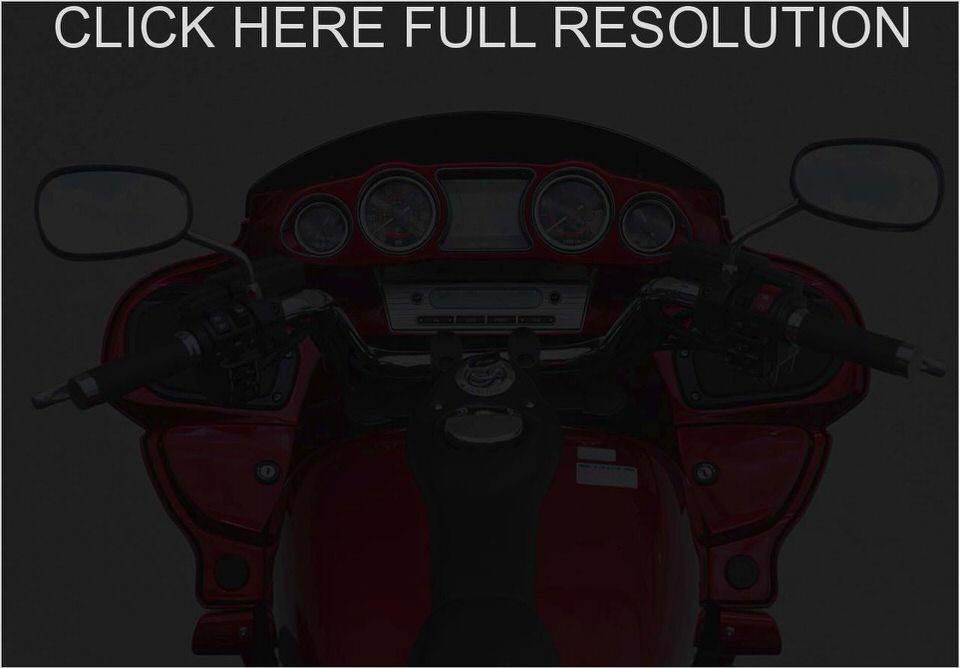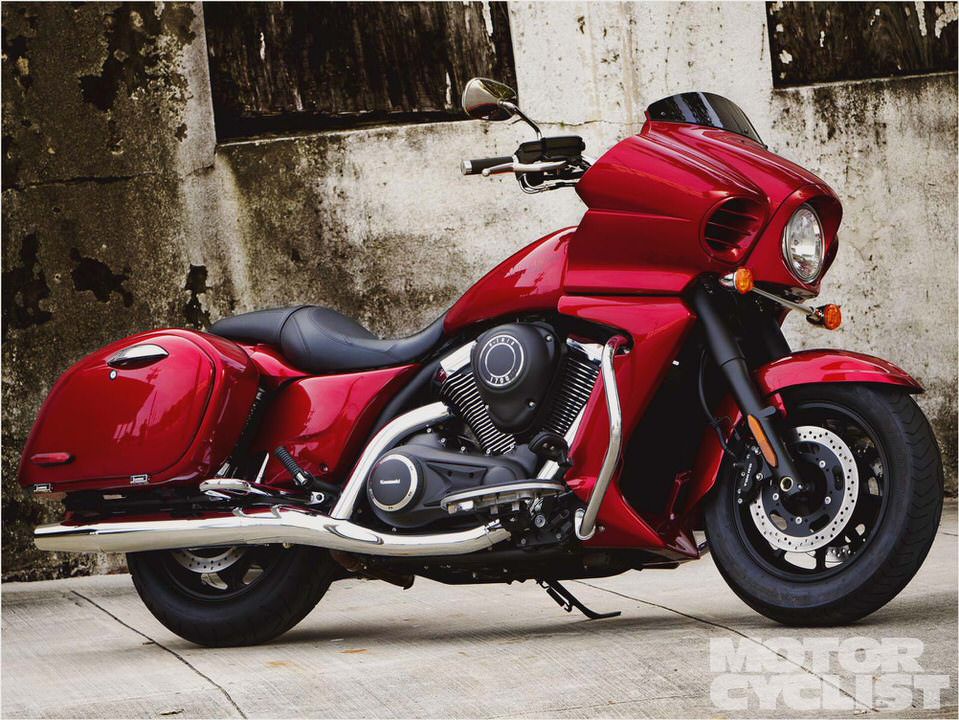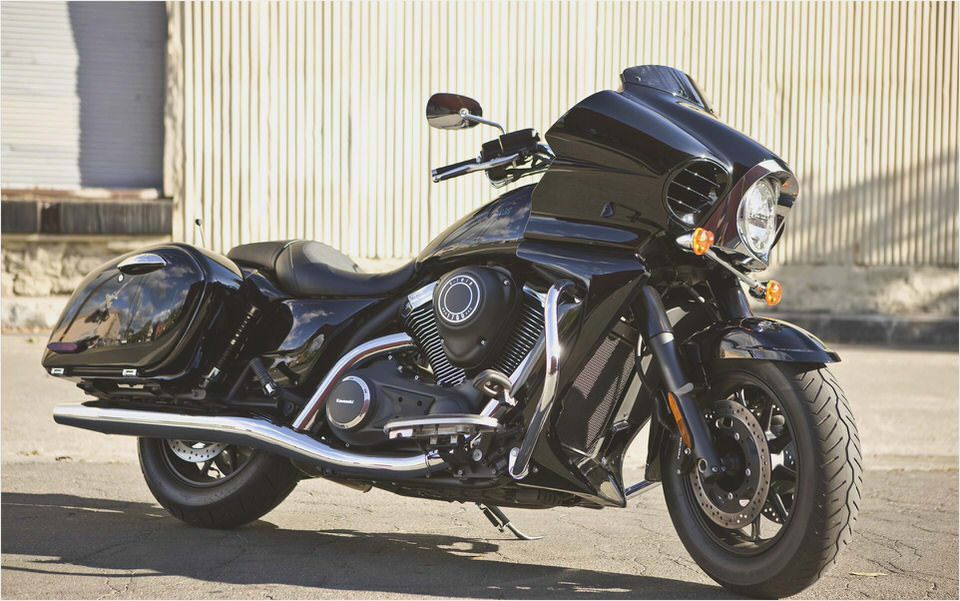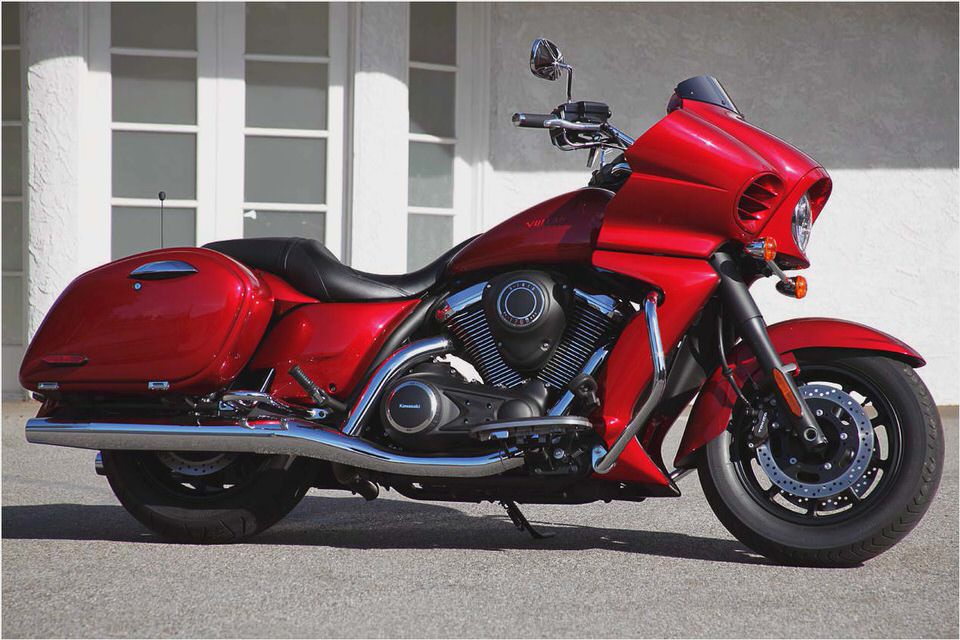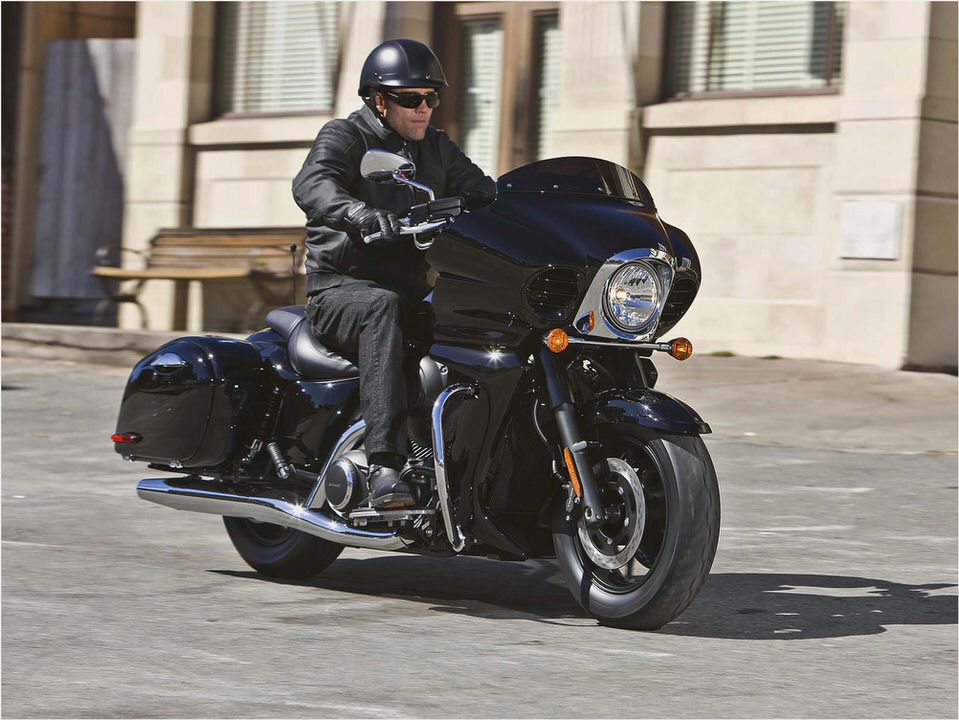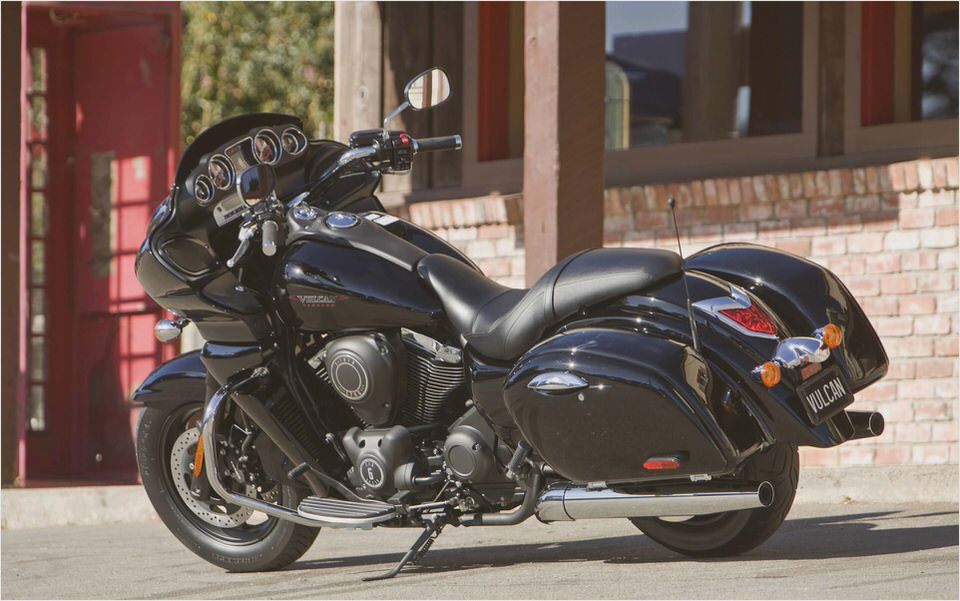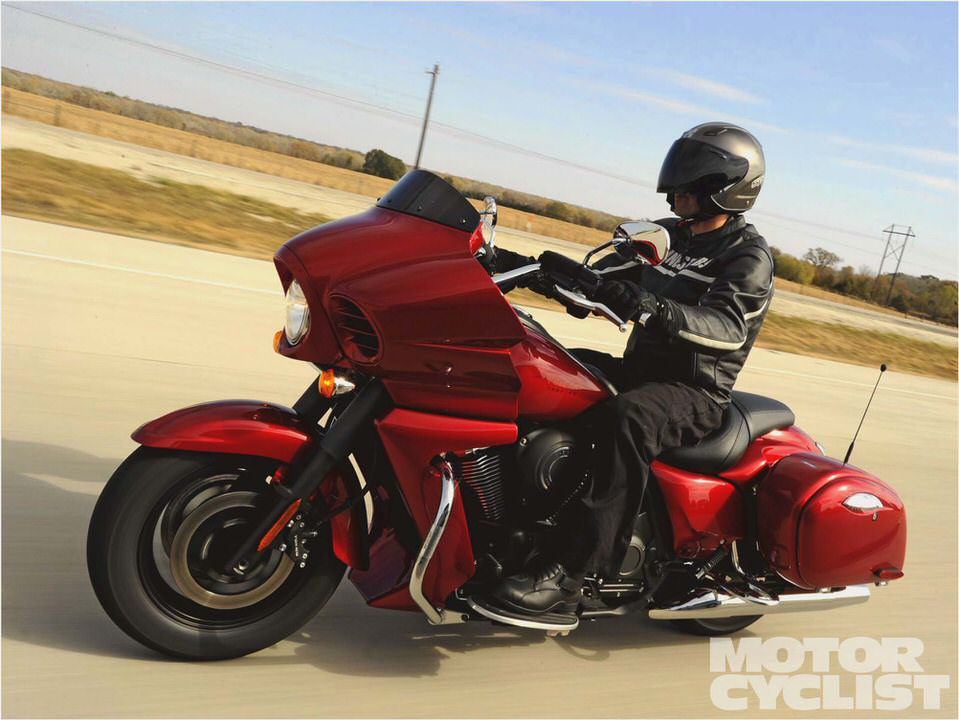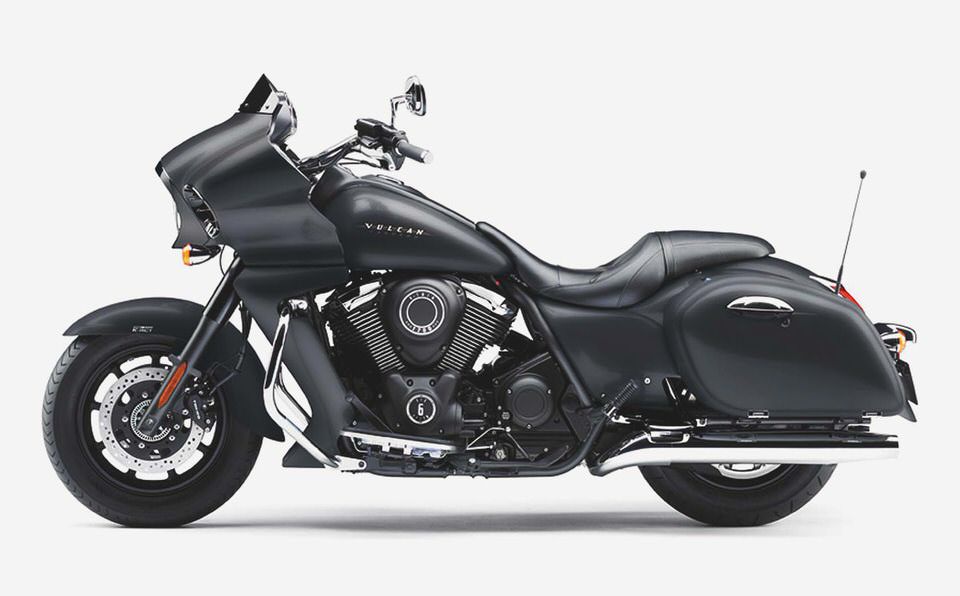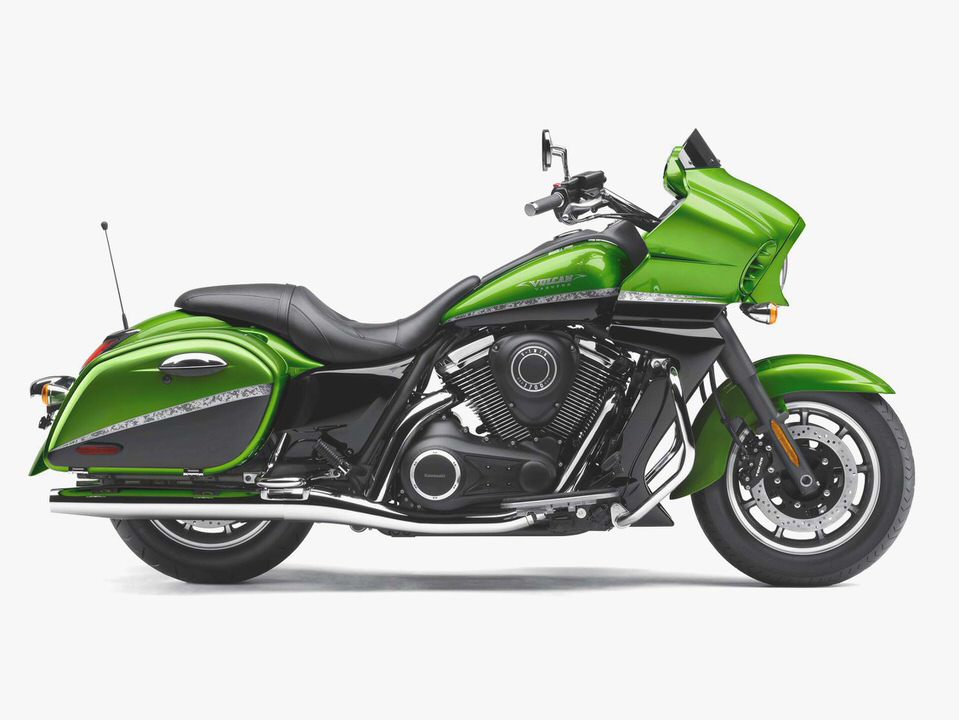 Kawasaki 1400 GTR review: 600 miles in 24 hours. By Paul Hood – Cars and…
Cory's 2005 Kawasaki Vulcan Nomad 1600
The History of Kawasaki Eliminator 400
Kawasaki Ninja ZX-10R India, Variant, Price, Review, Details
Kawasaki GPz1000 Gallery