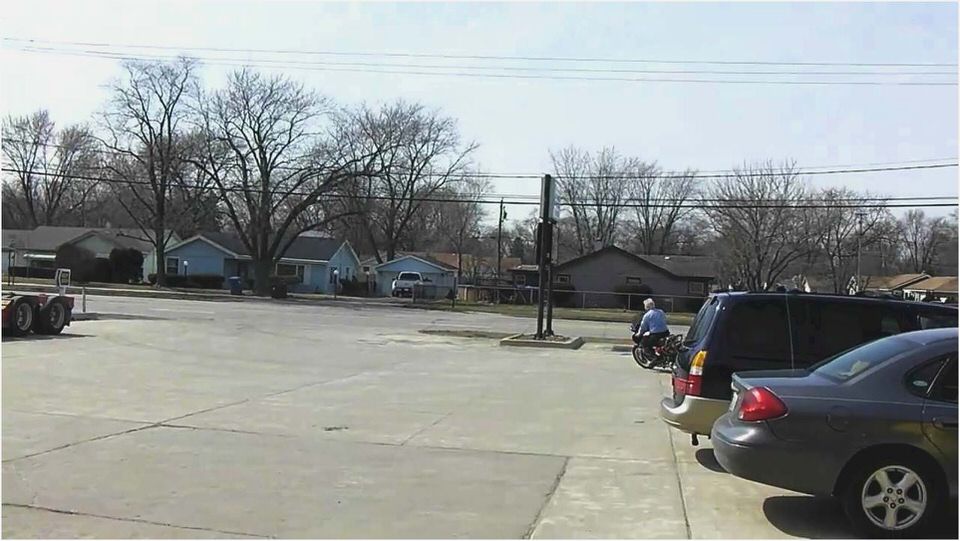 Norge is Guzzi-speak for Sport-Tourer
Photos by Alfonse Palaima
We try to hold Moto Guzzi to the same exacting standards we do other OEMs, but sometimes we just gotta give the company or its bikes a pass and say, "It's a Guzzi." In regard to the unique, longitudinally mounted, 90-degree V-Twin engine, it's a complimentary remark. But when commenting on the placement of the Norge's electric windscreen buttons it becomes a rebuke.
In either situation the colloquialism, "It's a Guzzi," relates back to the funkiness of the brand, and funky generally trumps derogatory.
Mr. Ko is the owner of some two-wheeled exotica seen in previous MO tests, and after riding the Norge, he shocked us when he said he preferred the Guzzi to the BMW K1600GT after riding the two successively.
Kaming's comment about preferring the Norge over the fantastic K16-GT stood out like a young, black atheist at Tea Party rally. I, an aficionado of all things funky, like the Norge, but to say it's better than the K16?
"If I said the Norge has a better engine it'd be a blatant lie," Kaming was quick to point out, but, and he stressed this point, "For my kind of riding, the lighter, smaller Norge is sportier and more useful in various situations, from running errands around town to canyon riding as well as going on longer trips."
Fair enough. Just as the Gold Wing is more touring than the K16s, the BMWs are more touring-oriented than the Norge. Not necessarily better than the Beemer, but the Norge better suits the Desmosedici owner's predilection of what a motorcycle should be.
Both Glenn and Kaming approached the Norge with trepidation. "I was skeptical about the sport-touring prowess of the Moto Guzzi," says Glenn, backed by Kaming's comments of not expecting much from the Norge. Apprehensions from both testers, however, dissolved with each passing mile. "I was impressed with the smooth power delivery," says Glenn. "There's plenty of torque even if it has less out-right horsepower than others. I had no problem keeping up with anyone except a pure sportbike."
The "8V" in the Norge's nomenclature refers to its cylinder heads, now sporting four valves ( Quattrovalvole ) in each for improved breathing over the old two-valve design. The 1151cc V-Twin engine cranks out 88.6 rear wheel horsepower, which is a huge jump in performance from the last two-valve Guzzi we tested, a 2007 Breva 1100 that produced a lackluster 68.3 hp from its 1064cc. Torque, too, gets a big improvement, climbing from 53.3 ft-lb in the old 1100 to 67.7 at 5600 rpm in the 8V Norge.
Now, less than 90 horsepower in a machine weighing about 600 pounds doesn't sound very impressive, but the Norge's workhorse engine generates 60 ft-lb of torque at just 2200 rpm, so there's a respectable amount of grunt to play with only 1000 rpm off idle. If the Norge's engine was as proficient as the Brembo calipers, front and rear, are at slowing the bike, it'd be a different story, but the Norge's braking performance outshines its ability to accelerate.
We all noted the Norge's soft suspension, which can be adjusted for preload front and rear while the shock also features rebound adjustment. The under-sprung suspension is smooth when ridden politely, but under aggression the combination of squishiness and limited ground clearance has hard parts banging off the tarmac.
The $16K MSRP of the Norge includes anti-lock brakes, an electronically adjustable windscreen, heated handgrips and a 12-volt plug beneath the seat, plus nice detail touches like its foot controls mounted on eccentrics for a personalized fit. But for a sport-touring bike it's missing some handy features such as storage compartments in the fairing and cruise control. The six-gallon fuel tank is made for touring and is good enough for more than 200 miles between fill-ups.
Where the Norge exceeded expectations is with its redesigned fairing. Since the Goose's air-cooled cylinders are in close proximity to the rider we've often experienced the slow-roasting treatment to our legs and knees when riding other Guzzis models. The Norge's redesigned fairing does a better job at routing heat away from the rider, an oppressive heat is no longer a bone of contention. We also had praise for the Norge's improved aerodynamics. "You can cruse at triple-digit speed with no drama, and crosswinds have little effect on this bike," says Glenn. "I was also surprised how not much engine heat gets to the rider, even at stop lights."
The electrically adjustable windscreen provides enough range to affect windflow, directing it toward or over the top of a rider's helmet. The amount of movement isn't as much as on some other S-Ts, and will certainly affect riders differently depending on the height of the individual. What no rider will be able to reach without removing a hand from a handlebar, however, are the buttons to adjust the windscreen.
Power from the transverse V-Twin is routed through Guzzi's proprietary shaft-drive layout, and it really impressed Glenn. "The best compliment I can give the shaft drive is I forgot it had one! It was never an issue, unlike so many other jerking shafties I've ridden, this one is well engineered and a perfect mate to the 1200cc V-Twin."
Detachable, hard saddlebags come standard on the Norge, and, in Guzzi custom, require learning the nuances of attaching and detaching the bags from the bike, but after a few times the process becomes second nature. Either bag can hold a full-face helmet. They also have a trim piece that will hit the ground first in case of an accidental tip-over.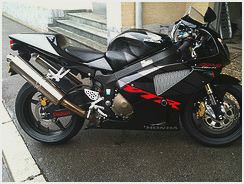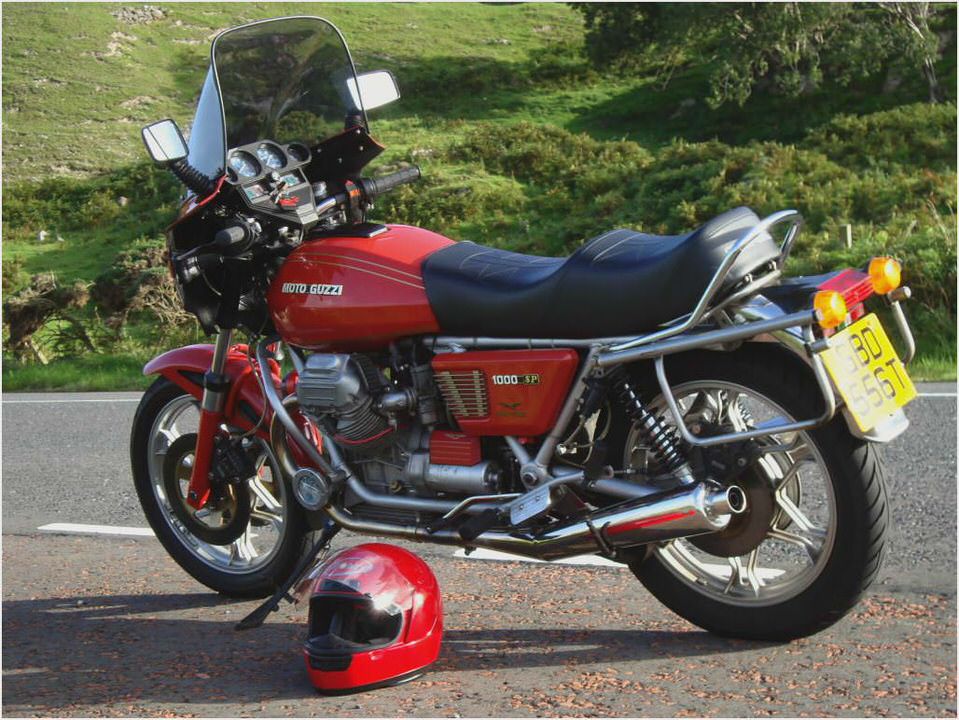 All of us, including Caroline, enjoyed the ergonomics of the Norge. A new handlebar position brings the grips closer to a rider, and its seats are remarkably comfortable. "My wife likes the pillion seating better than others bikes in its class and I agree, this is a very comfortable bike to ride all day," says Glenn.
There must be a monthly Bad Decision Day at the Guzzi factory. Determining that the functionality of the electric windscreen should be separated into two buttons (one up and one down) and placed on the inside of the mounting brackets for the clutch and brake fluid reservoirs out of easy thumb reach is head-scratchingly irrational. Why not a single button, operating both up and down functions, mounted within thumb or finger's reach on either the left or right handlebar?
It's almost as if a decision such as this one is purposely made to keep the "it's a Guzzi" theme alive.
The Norge is decidedly distinct, but there are several other sport-tourers with which it must contend. The Triumph Sprint GT ($13,200) sits at the low end of the segment, standing apart as a sportier but less comfy alternative. Yamaha's venerable FJR1300 ($15,500) is significantly more powerful and slightly cheaper, but it's a bigger, heavier machine. BMW's R1200RT is more comprehensively outfitted, but its base price starts at $17,000.
Honda's ST1300, at $17,700, is pricier and bulkier. Interestingly, none of these sport-tourers duplicate another's engine format.
The Norge proved itself as a capable sport-tourer that embodies the niche Moto Guzzi has created for itself and for the motorcyclists who desire a unique motorcycle: For Guzzi enthusiasts, the bike's imperfections are an integral part of its charisma.
"I would say the Moto Guzzi Norge is a bike for people who want something different," Glenn sums up. "It looks different and sounds different, maybe more visceral, sensual. I got more hand waves, stares at stop lights and people wanting to chat at gas stations than on other sport-touring bikes I've sampled.
"One man waited for us as we were leaving our favorite sushi restaurant just to say, 'This bike is the most beautiful I have ever seen – what is it?' I responded, 'Moto Guzzi, it's Italian.' He was very impressed. Me, too!"
Related Reading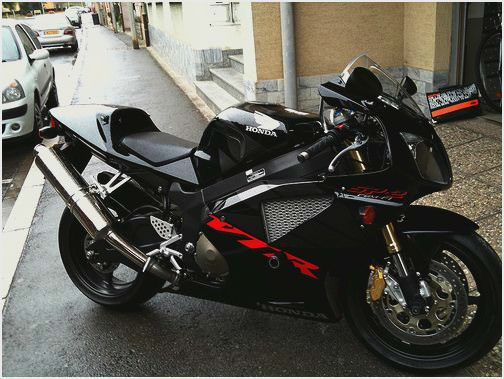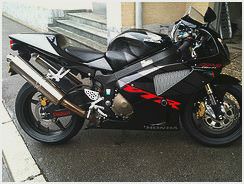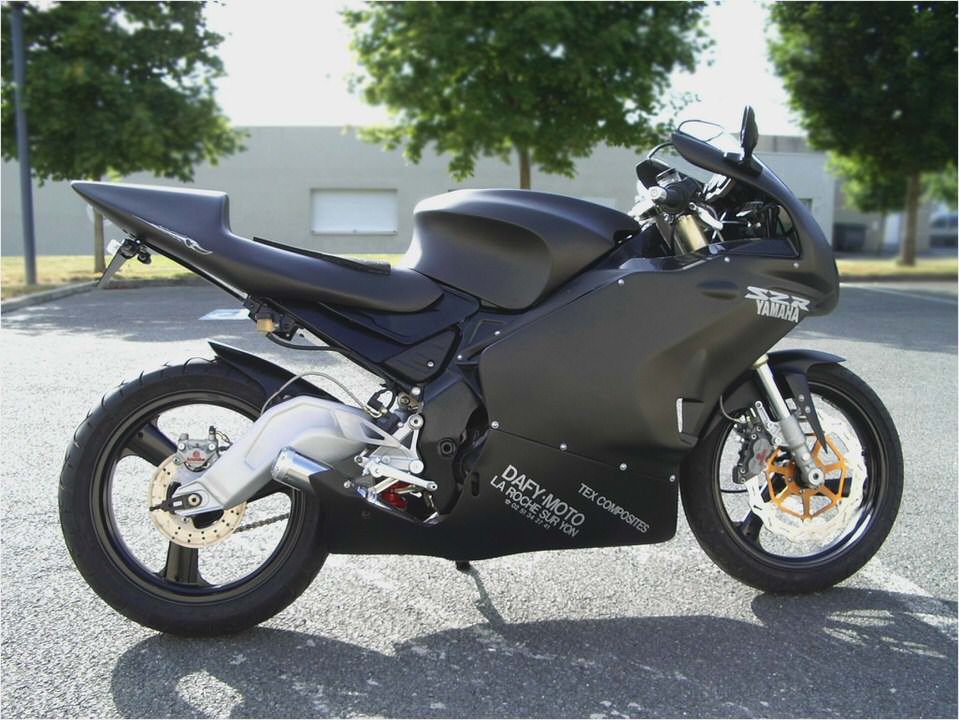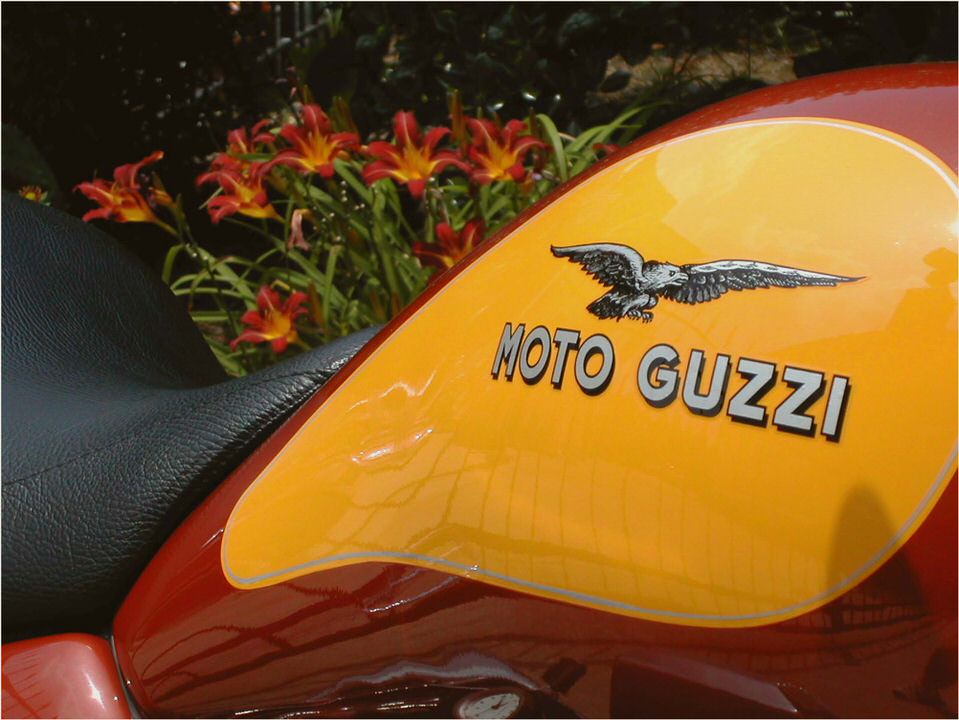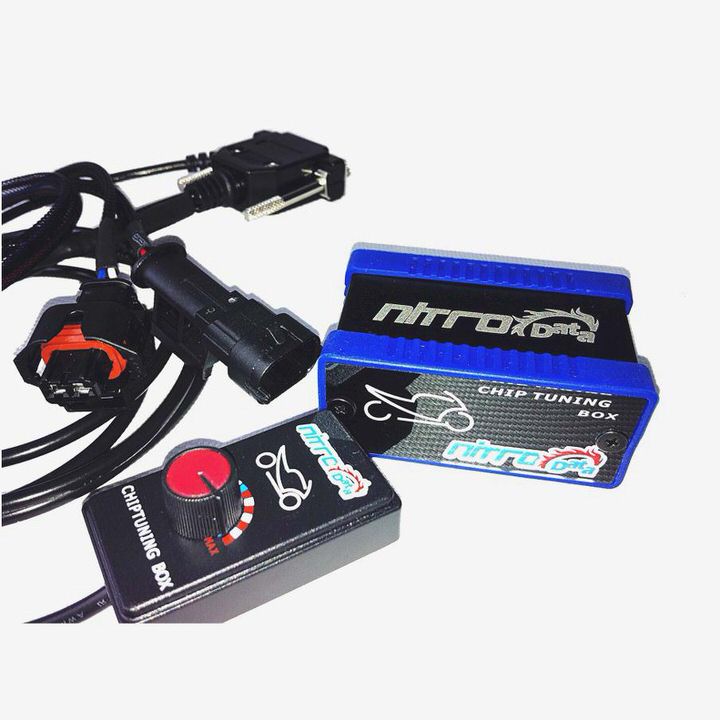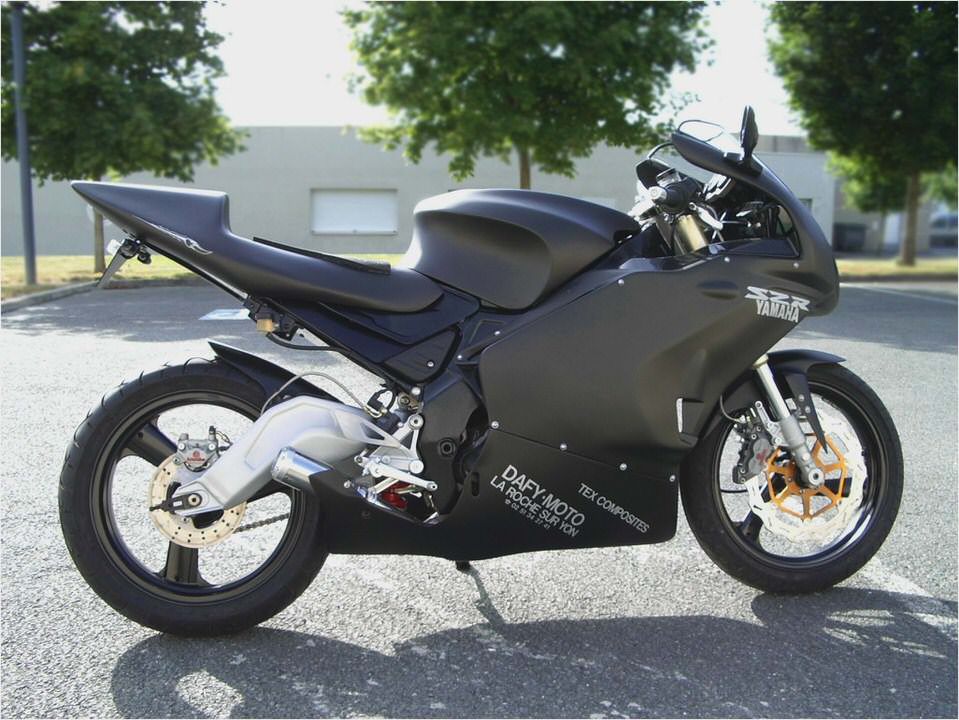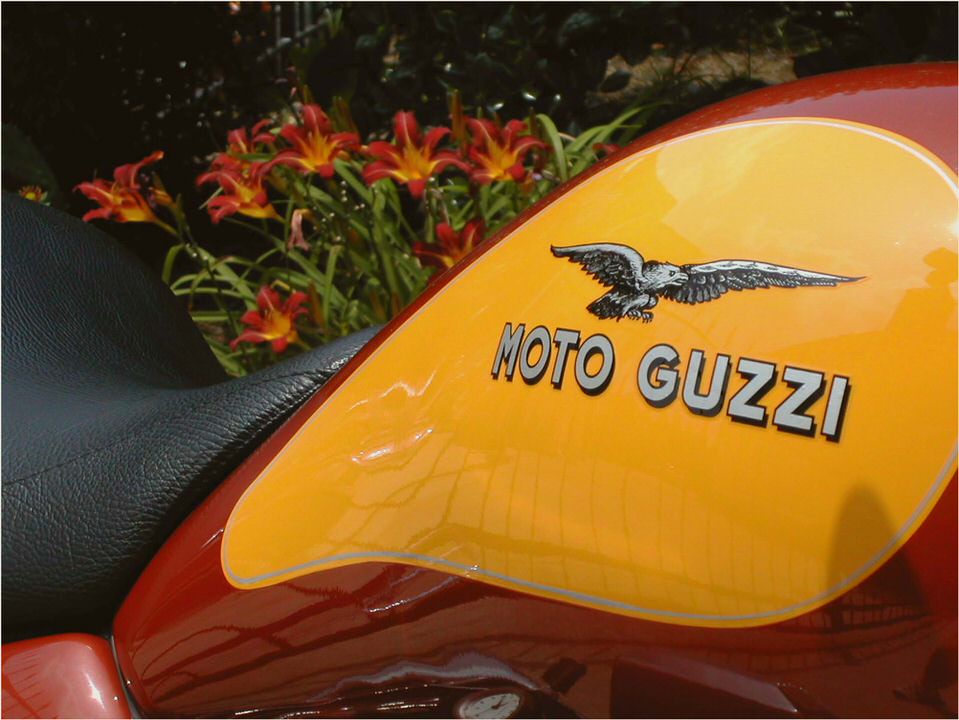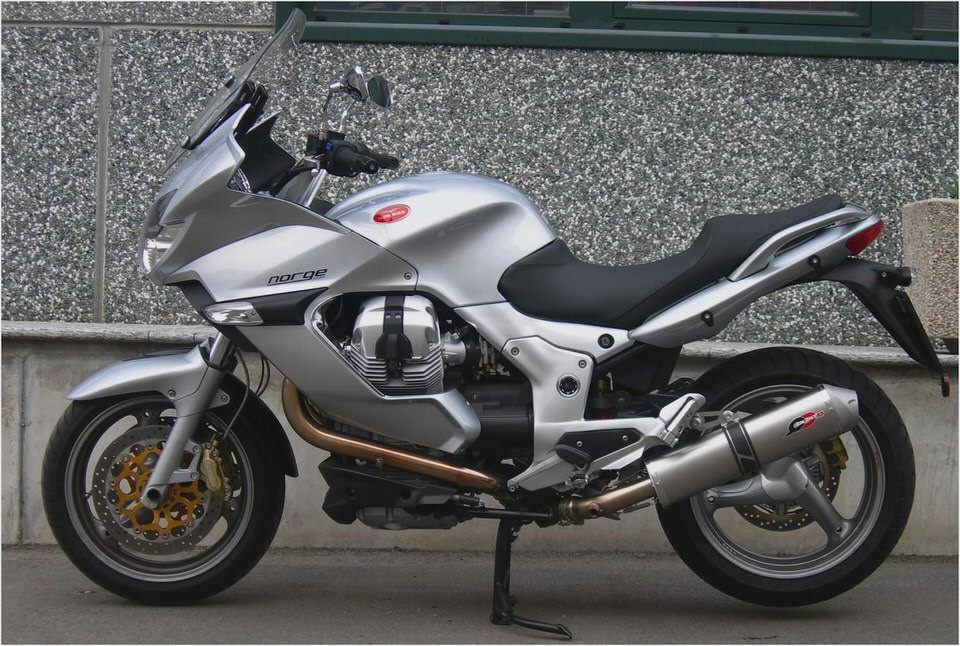 Moto Guzzi
Driven in SA: Maserati Quattroporte – IOL Motoring IOL.co.za
2008 Moto Guzzi Stelvio Review –
The Story of Squadra Guzzista – Moto Guzzi World Club
2014 Suzuki V-Strom 1000 Concept News