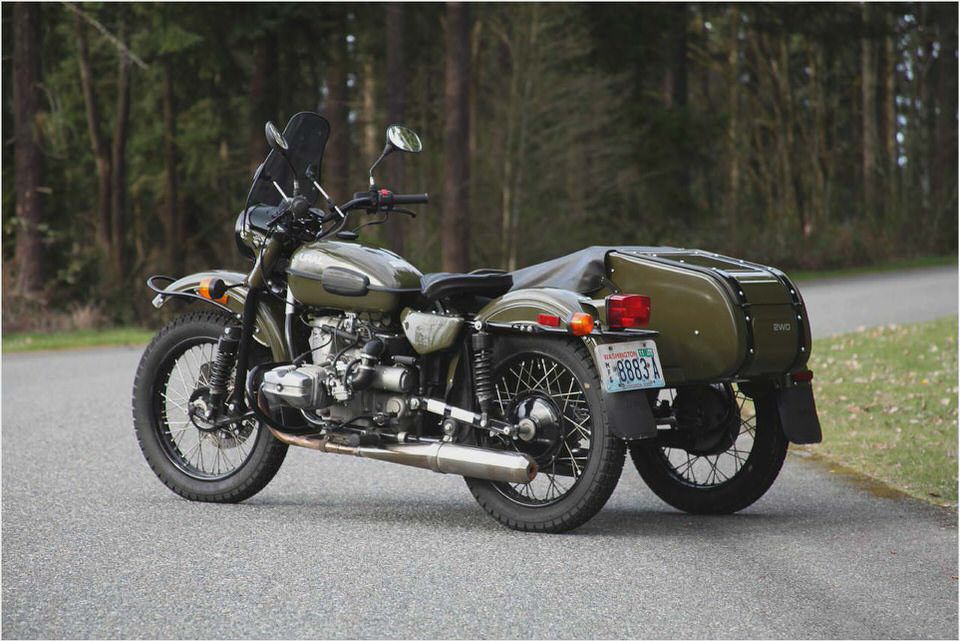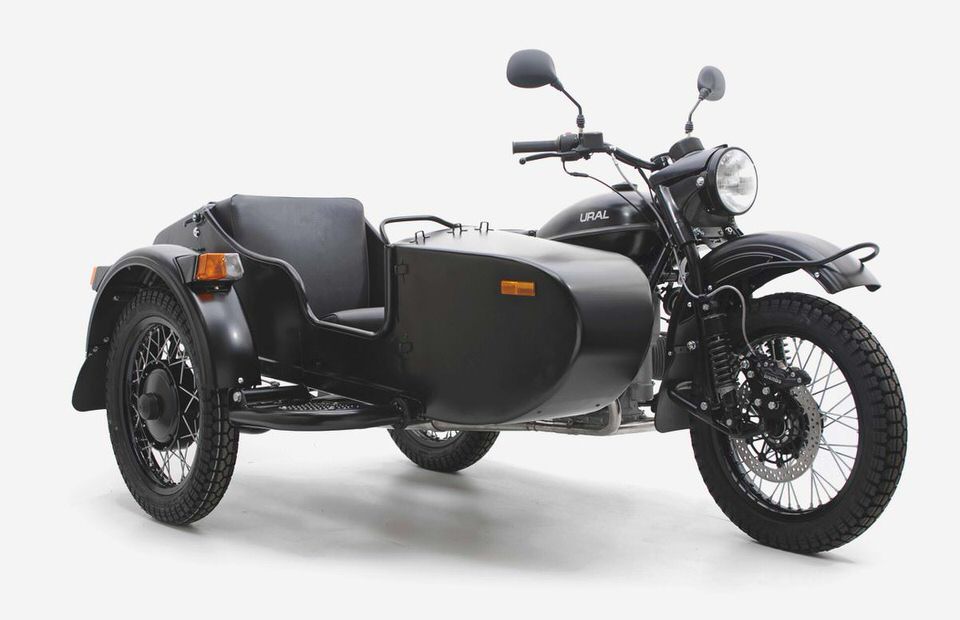 2011 Patrol-T 750
2011 Ural Patrol-T 750
Intro
The 2011 Ural Patrol-T is a Russian-made, dual purpose, touring motorcycle that includes a standard sidecar and two-wheel drive. All Ural motorcycles are sold and distributed by the IMZ-Ural group that operates as a U.S. corporation and is registered in Washington state. The IMZ-Ural group acts as the parent company for the factory in Irbit, Russia, where Urals are manufactured.
The 2011 Ural Patrol-T mixes nostalgic looks with mostly modern components. The Ural is an astoundingly capable offroad vehicle. The Ural Patrol-T can seat up to three riders with two on the saddle seat and one in the sidecar. The sidecar can hold up to 400 pounds which makes the Patrol-T a versatile alternative to ATVs and other dual purpose motorcycles.
With a throw of a lever mounted near the right-side differential area, the rear wheel and sidecar wheel can be engaged for two-wheel power. This makes the Ural Patrol-T capable of transporting riders through deep mud, snow, and other non-traditional motorcycle surfaces. Ural has combined a rudimentary, air-cooled, boxer-style engine with modern components like Brembo brakes, Sachs shocks, and Herzog gears.
While the underpinnings found on the 2011 Ural Patrol-T may be low-spec, they provide solid durability and are easy to repair.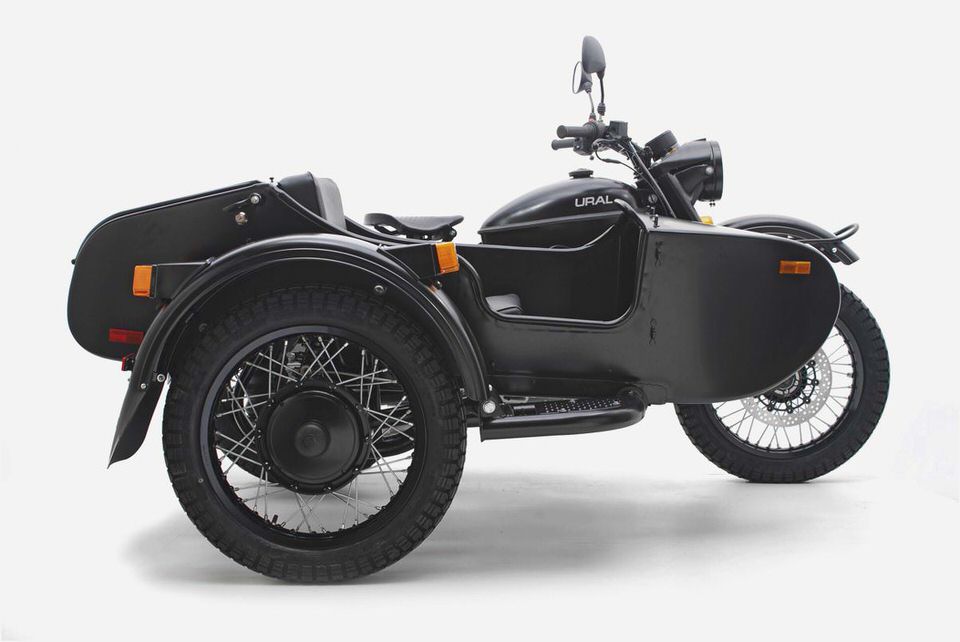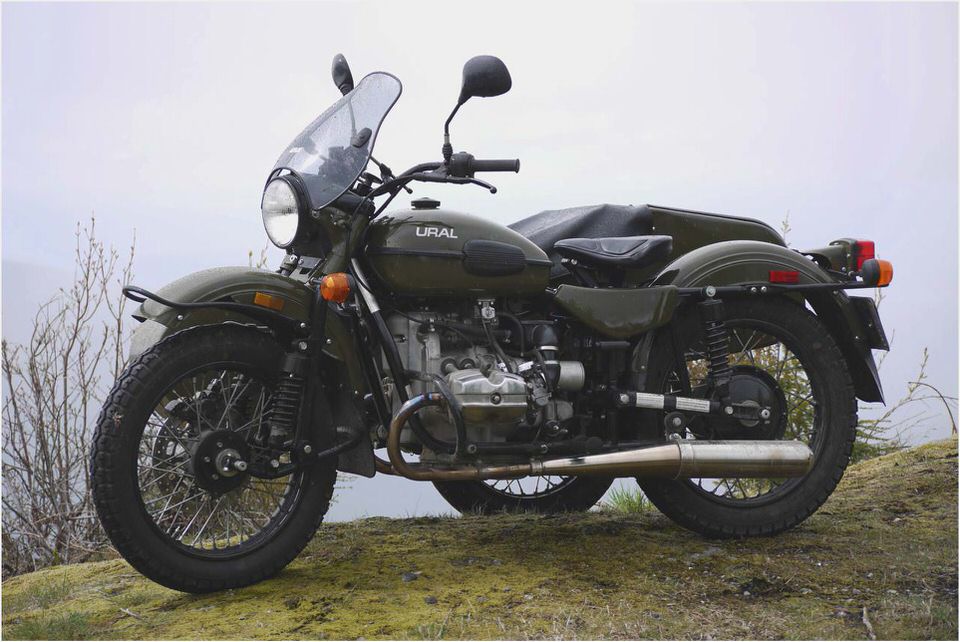 The 2011 Ural Patrol-T lacks some of the doomsday-preparer accessories found in pricier Ural models, but these can be acquired through dealers or aftermarket suppliers. Urals can be factory equipped with everything from a spare wheel/tire to accessories like a shovel, first aid kit, or toolkit. The air-cooled, overhead valve, twin-cylinder, boxer engine produces modest power. However, this cycle isn't intended to be a fast commuter or a canyon carver.
The 2011 Ural Patrol-T will take riders to areas previously off limits for two-wheel bikes and carry them there with enough gear to stay put for awhile. A reverse gear eliminates the need for a tight turning radius when changing course from a standstill.
It may take some time driving the Patrol-T before riders feel comfortable. The engine is coarse and loud, and effectively managing a cycle with a sidecar takes some skill and experience. The sidecar enables effortless left hand turns on account of its extra tire grip with the sidecar loaded.
However, tight turns at speed are potentially hazardous, leading to loss of control, when a significant amount of weight is not in the sidecar to counter balance (ballast weight) while turning.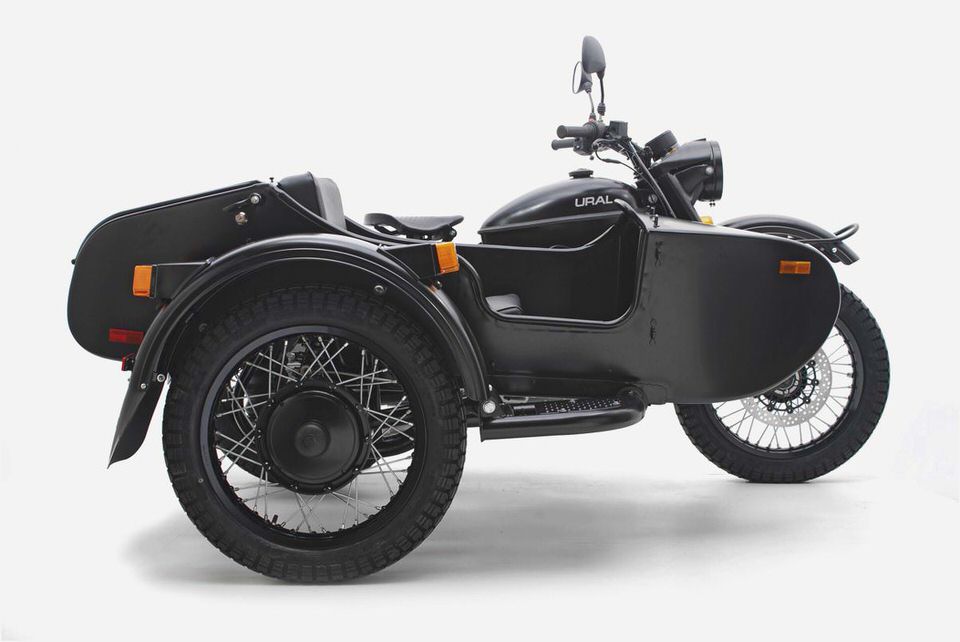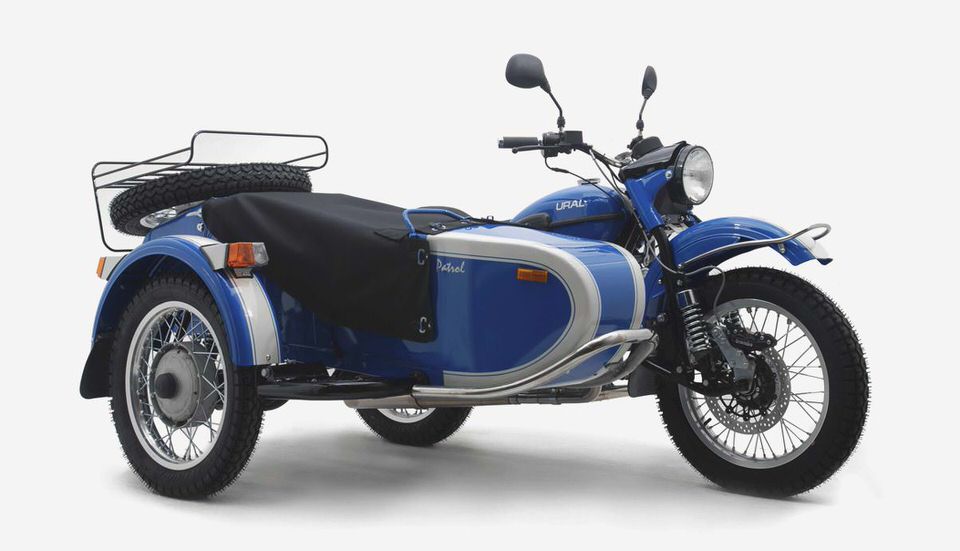 The History of the URAL Motorcycle URAL California
URal My Ural and Me
Ural Retro Solo – Classic Bike Guide – RealClassic.co.uk
Sidecars & Snow: A Mountain Ride with Ural Motorcycles Gear Patrol
Ural Patrol onthreewheels