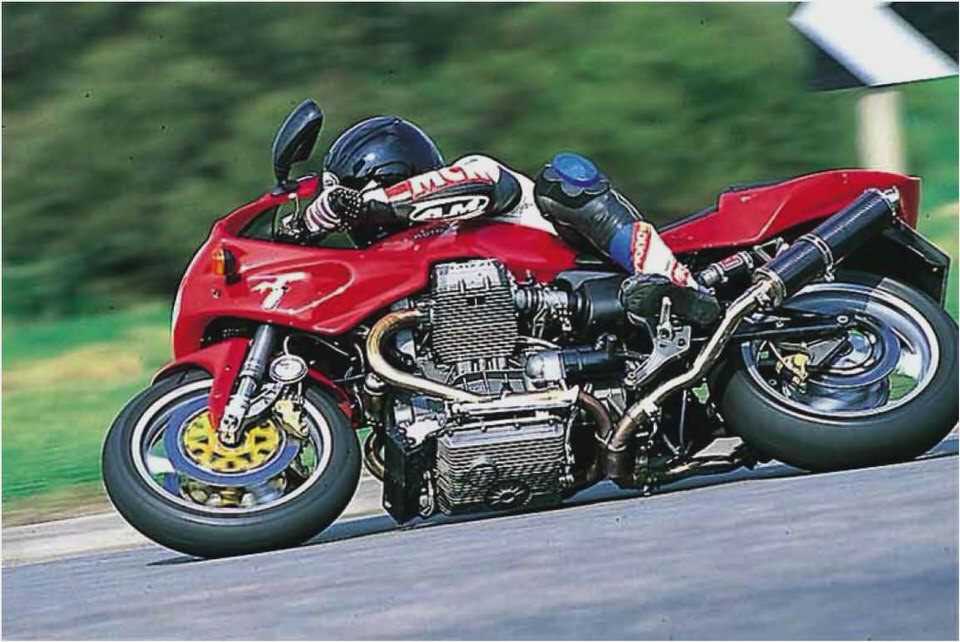 Moto Guzzi Griso 8V SE – First Ride Lasting character.
Photography by Jeff Allen
When the Moto Guzzi Griso hit the market back in 2006, the sporty naked's fresh styling and visceral twin-cylinder performance offered timely promise that the classic Italian bike maker had landed rubber side down and would forge full-speed ahead under its new Piaggio Group leadership. The second-generation Griso that followed maintained this momentum with its "Quattrovalvole" 1151cc transverse 90-degree V-Twin supplanting the original's 1100 Breva-based mill.
Our full road test of the jet-black Griso 1200 8V (March, 2009) left little doubt as to the positive headway being made within the revitalized M-G. "The all-new eight-valve engine in this version boosts power in a big way, especially beyond 5000 rpm," we proclaimed. "Four-valve heads allow a compression ratio bump to 11.1:1, and they let this Guzzi surprise Ducati Hypermotards when the light turns green during the usually boring evening commute."
While the few weeks of commuting and canyon riding aboard our Special Edition test Griso failed to entice a grudge match, it proved an entertaining social exercise on wheels. The SE exudes a sense of class with its "special" treatment: Tenni matte-green paint, blacked-out frame and ancillary components, wire-spoke wheels and stitched leather saddle skin. Wherever I've ridden, random men, women and children—many of whom appear to not know a clutch from a brake lever—have either inquired about or simply gawked over the Griso.
While I can't profess to know what these curious folks may have been thinking, I might suggest what they are missing by not snatching up a 2012 model— which, due to Euro fluctuations (in our favor), are expected to drop in price to $12,490 while supplies last.
From its superb fit, finish and attention to detail, to the relaxed manner in which it gobbles up highway miles and backroad apexes, the Griso delivers the goods. The engine starts with ease and idles steadily with its characteristic side-to-side rocking motion that is quite soothing while stopped at traffic signals. The fuel injection responds to throttle inputs like Swiss clockwork, and ample torque is ready and willing from just above idle to the 8000-rpm rev limit.
Upshifts through the six-speed gearbox are both light and precise, while back-shifting retains a hint of long-throw old-school action. Casual running within town and an 80-mph freeway pace call for no more than 4500 rpm to be dialed up on the large-faced analog tachometer. Engine vibration is felt primarily through the tapered black anodized superbike bar, yet it remains subdued throughout the lower half of the rev range.
The saddle is as comfy as they come, and the riding position places you in a posture that's ideal for spirited cornering without extracting a toll on the lower back, forearms or wrists when you simply need to get from here to there. Chassis stability is exceptional, as is steering feel, which also proved relatively light. While the suspension provided a sporting degree of support and control, it's fully adjustable at both ends, thus allowing for a firmer or plusher ride if desired.
The more miles I put on the Griso, the more I came to appreciate its finer qualities. The bike is undeniably unique and throbbing with character, yet it puts function ahead of form, and that is an enduring trait in and of itself.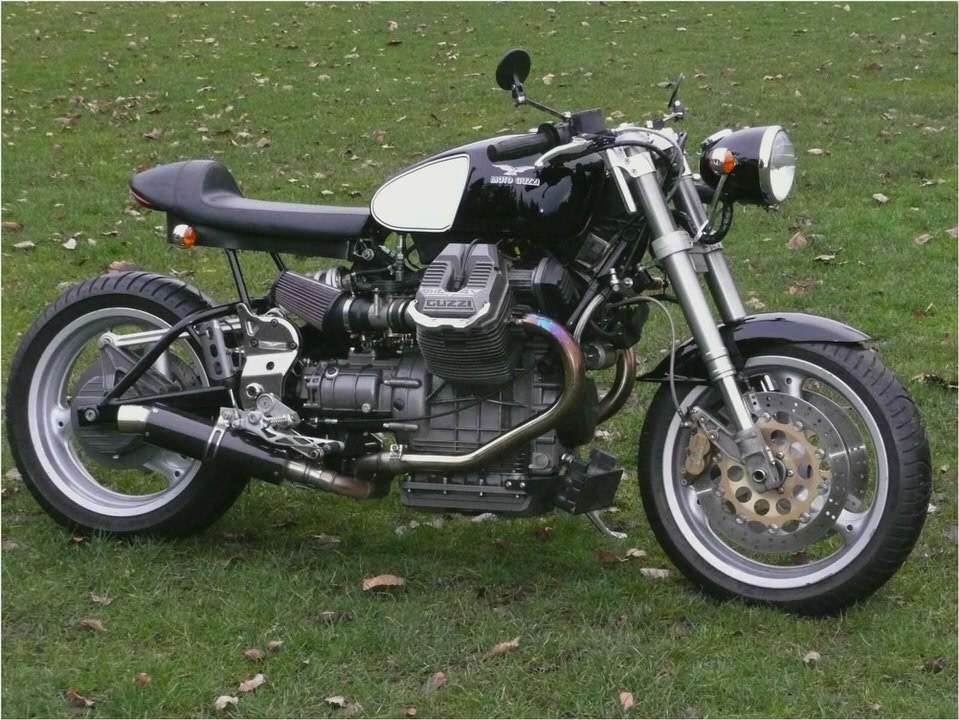 Moto Guzzi National Owners Club – Moto Guzzi Klub Slovenija Rally
Moto Guzzi Unveils Two Motorcycles
Moto Guzzi
RideApart Review: Moto Guzzi California 1400 RideApart
The Moto Guzzi Sport and Le Mans Bible, Ian Falloon – Shop Online for…