2012 Polaris Sportsman Big Boss 6×6 800 ATV Preview
The 2012 Polaris Sportsman Big Boss 6×6 800 ATV will stand alone on any ATV track or field thanks to its capacity and traction which has been called unmatched by fans of ATVs around the world. With the 2012 Sportsman Big Boss, anyone who rides this ATV will be able to enjoy awesome benefits like a six-wheel drive system that's on-demand plus the ability to pick up, haul or dump heavy loads and drive on any road, in any weather condition.
How Is It Different Than Other ATVs?
More Space – The Big Boss 6×6 800 ATV has a huge storage box in front with the capacity to hold almost seven gallons of volume and the rear box can haul and then dump as much as 800 pounds of material. Thanks to its storage capacity, the Polaris Sportsman Big Boss will be the ATV workhorse that many people been dreaming about.
Traction – Unlike other ATVs on the market, the 2012 Big Boss has a total of six tires and an independent suspension which helps to maximize traction and ensure that its driver will safely be able to get to their destination that they want to go without having an accident and going off the road due to poor traction.
Safety – This ATV has hydraulic disc brakes on all six wheels which will ensure that its driver can easily stop on a dime, anytime even during poor weather conditions plus, thanks to its 50 watt halogen bulbs, including one that's mounted on the handle bars, anyone who drives the 2012 Polaris Sportsman Big Boss 6×6 800 ATV can have confidence that they will build easily see and be seen wherever they are on the road.
Get To Know the Engine
Anyone who chooses the 2012 Polaris Sportsman Big Boss 6×6 800 ATV will enjoy an 800 EFI engine liquid cooled, 4-stroke. twin cylinders and has displacement of760cc's, Besides being a powerful engine, the Sportsman Big Boss also has electronic fuel injection and a powerful drive train with automatic transmission and 6WD drive system.
Thanks to its engine braking system, anyone who drives the 2012 Big Boss will have confidence that they will be able to drive at the speed that they want especially when they're descending hills or inclines that have a questionable grade.
How Comfortable Is It?
Thanks to an improved front and rear suspension with enhanced MacPherson struts and improved shocks, this ATV won't leave its driver feeling sore at the end of the day. What also helps is the Sportsman's placement of the engine which will give its driver more leg and foot room when they're driving it.
The big boss also offers almost 11 inches of ground clearance and as any ATV owner knows, this means that it'll easily clear any obstacles in the road including rough terrain which is important especially when hauling or pulling heavy loads.
The Real Deal
Many people who invest in ATVs don't just want an all-terrain vehicle for having fun on weekends; they also want an ATV that will provide them with exceptional value and the ability to get a lot of work done on the job or around her home on a daily basis.
The 2012 Big Boss 6×6 800 ATV costs $9,999 and features an aggressively styled body that's painted with a tough, durable finish that helps ensure that it won't get scraped up, nicked or dinged especially on days when it's owner is working hard and it also offers a lock and rack system which will help its owner to use lock down any gear, ATV tools or equipment that they may be using for work or when they are out using their Sportsman Big Boss for play or work.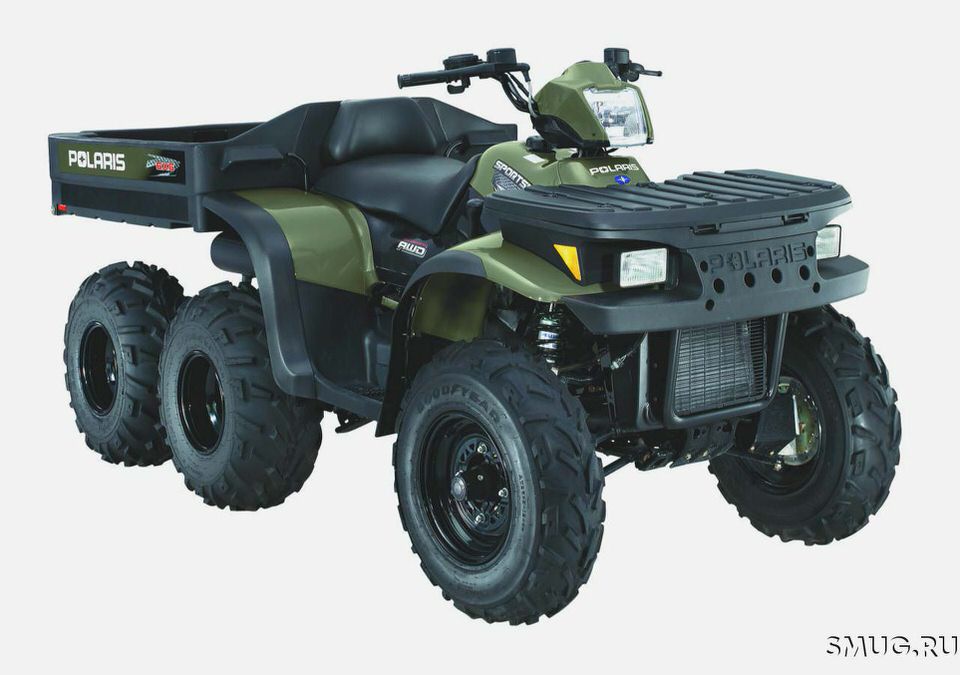 Specs
ENGINES
Engine Type 4-Stroke Twin Cylinder
Wheelbase 79.5 (201.9 cm)
Dry Weight 1,060 lb (480.8 kg)
Seat Height 33.75 (85.7 cm)
CAPACITIES
Fuel Capacity 4.1 gal (15.5 L)
Bed Box Dimensions (LxWxH) 38L x 39W x 8H (96.5L x 99.1W x 20.3H cm)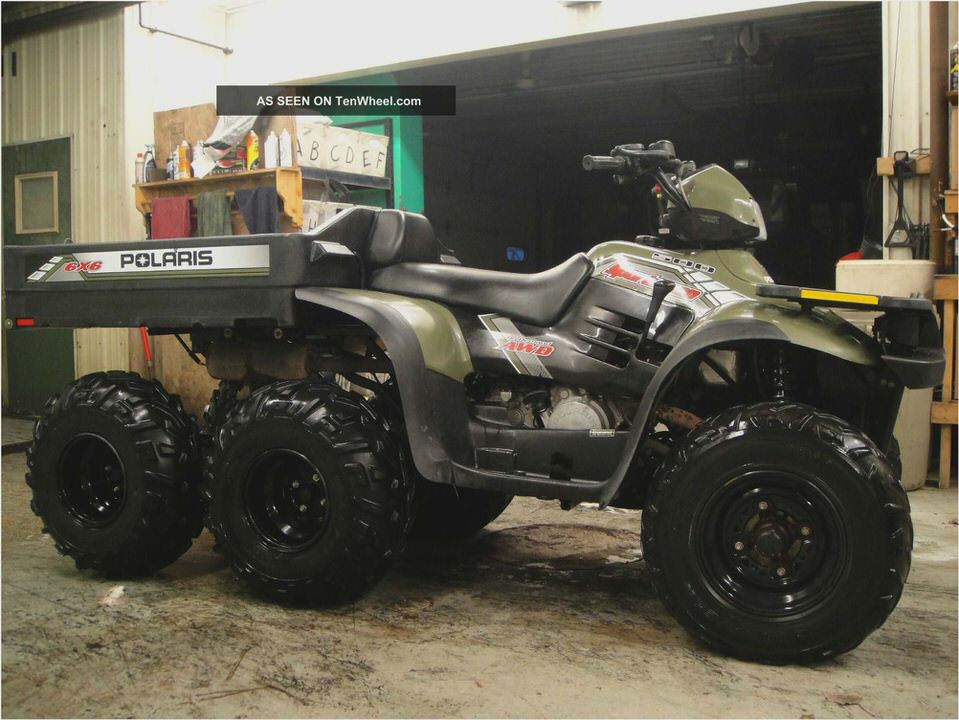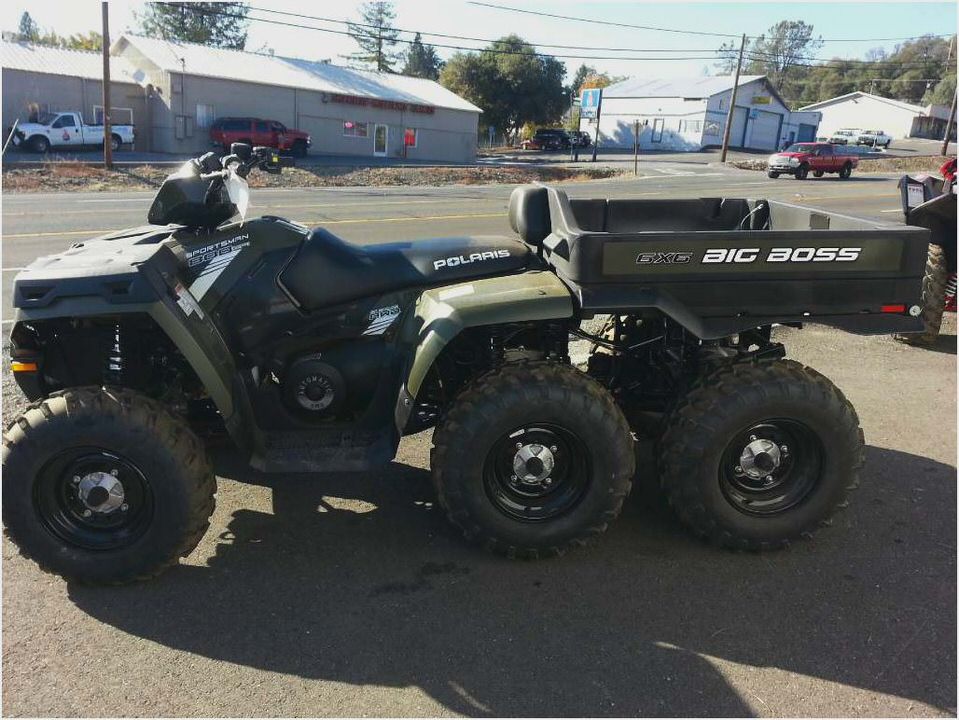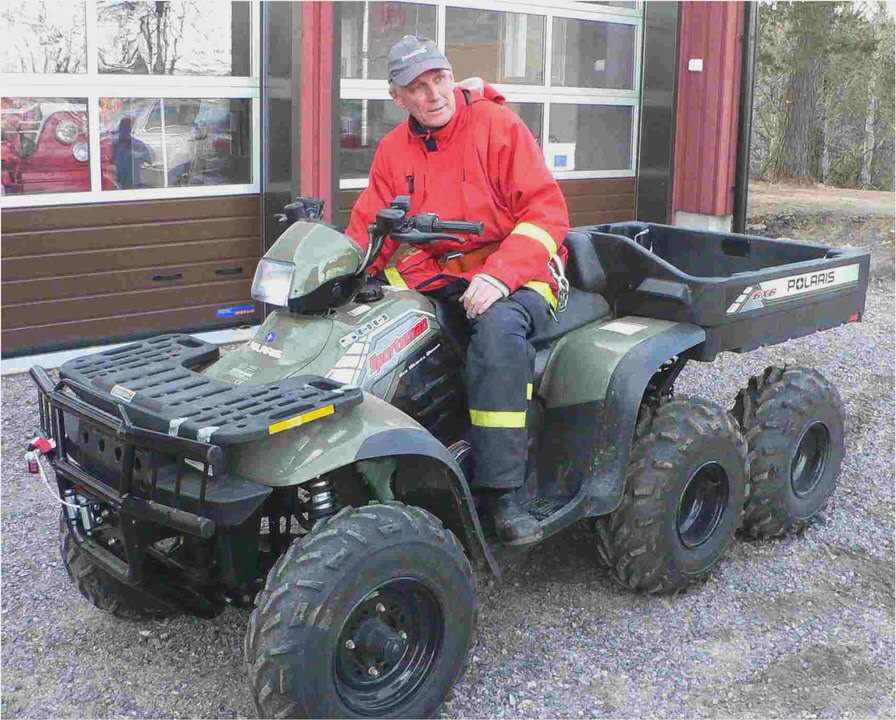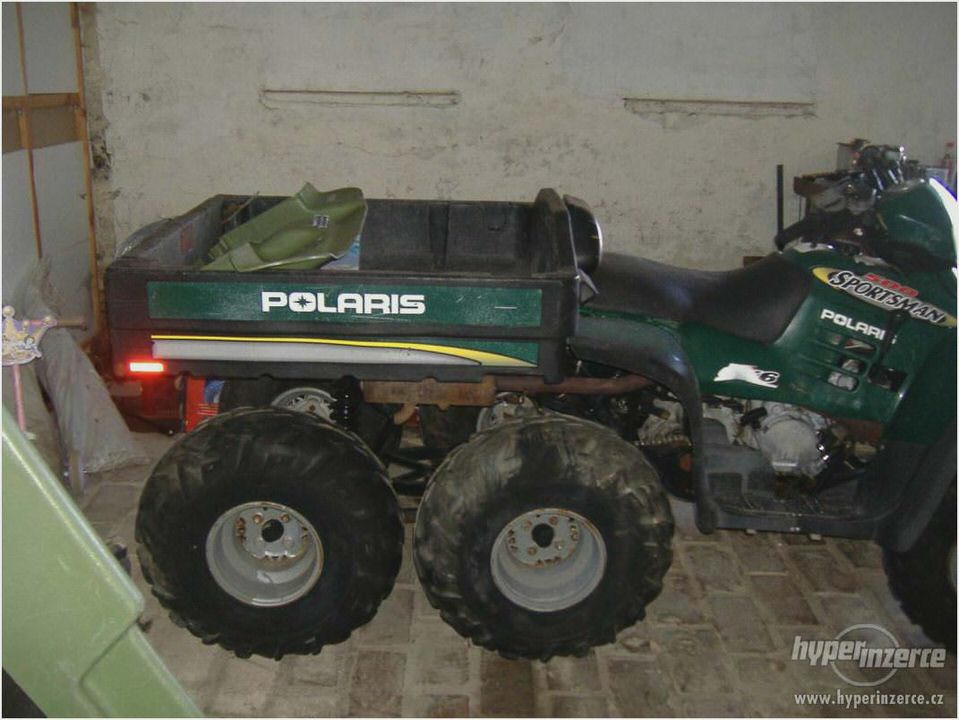 2013 Polaris Ranger XP 900 Review – Video
Polaris Ranger XP 900 Dune Review UTV Guide
2003 Polaris 600 Specs eHow
2003 Polaris Sportsman 600 Twin: Off-Road.com
Polaris Scrambler 50 Troubleshooting eHow