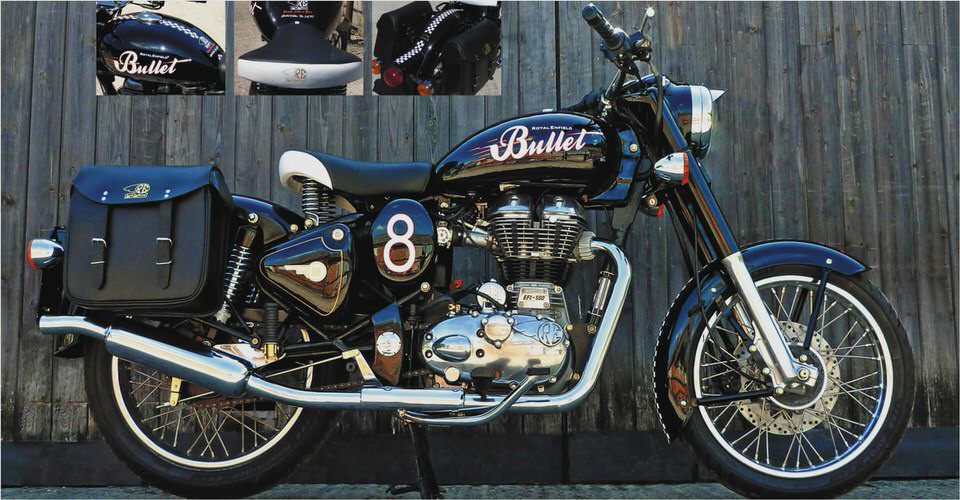 Motorcycles 2012 Royal Enfield C5 Bullet Classic Chrome Standard. Maroon/Chrome, 2,300 miles
Details/Description
Here is your chance to own a GREAT bike at a GREAT price. Let me just start off by saying that this bike is in excellent condition. I am the only owner and I have baby'd it since I've had it. She is just getting broken in with just over 2300 miles on the speedo. Never been dropped, laid down, scraped or treated poorly.
She's never even been out the the rain and ALWAYS garage kept when not being ridden.
Serviced per Royal Enfield's maintenance schedule by the good folks over at Horsepower Farm. She starts and runs like a champ.
You will love owning this bike. It gets tons of attention everywhere it goes. No joke..EVERY TIME I have been on this bike, someone stops me and asks me about it.
At stop lights, at the gas station, in the parking lot. it's definitely an attention getter!
UPGRADES (almost $1k in upgrades)
– DD Full Straight Exhaust System with new chrome from the header to the tail. (I will include the restricted stock exhaust in the sale. if you want it.) The upgraded exhaust sounds amazing and drastically increases air flow, mpg and horsepower. It has a full heat shield and honestly..it looks WAY better than the factor exhaust.
– Power Air Filter Kit (will include unused OEM filter and air box)
– Upgraded 7 headlight kit with Eyelash
– Kuryakyn grips
– Lower profile mirrors (will include OEM mirrors)
SPECS
Engine – Single cylinder, 4-stroke, spark ignition, air cooled, OHV
Cubic Capacity – 499 cc
Engine Output/Torque – 27.5 BHP, 41.3 Nm @ 4000 rpm
Fuel System – Electronic Fuel Injection (EFI)
FEATURES
– Limited Edition
– Chrome fenders and tank with hand-painted pinstripes and accents
– New, low maintenance, fully-integrated unit engine
– Show-stopping two-tone design with HAND PAINTED pin stripes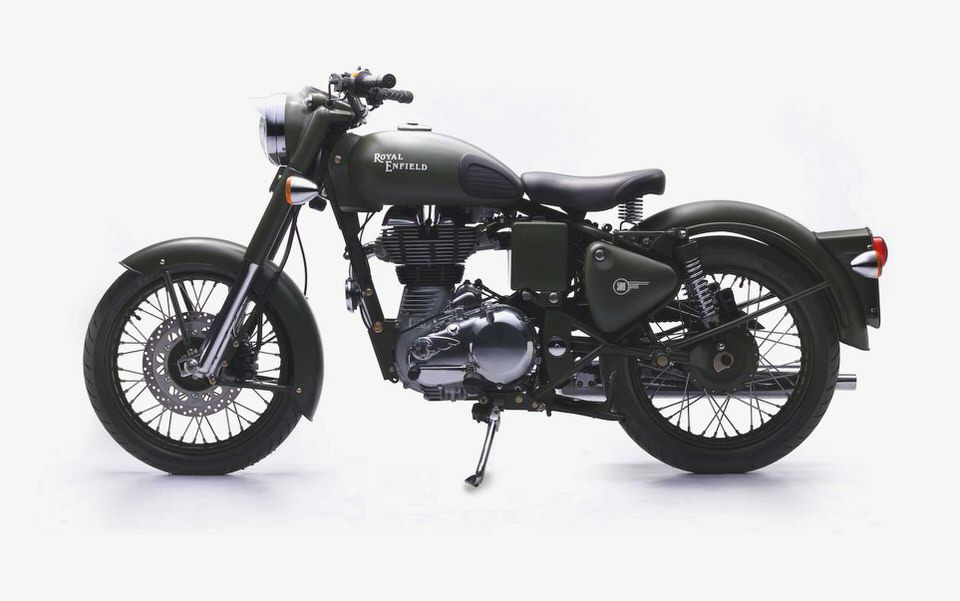 – BOTH center and side stands
– Single-saddle seat with springs
– Incredible 85 mpg fuel economy*
– Industry-leading 2 year, unlimited-mileage manufacturer warranty
Dealerships are asking way more for these bikes new. The Royal Enfield C5 Classics have been completely unchanged since 2011 with the exception of the introduction of different colors each year. This maroon and chrome combination was VERY popular and hard to come by.
Here is your chance to own one for much less than new.
The tires are in EXCELLENT shape with plenty of tread on them. With only 2300 miles on them, they are good to go for a long time. Both the inspection and registration stickers are valid through March 2014.
I have a clean, clean Texas title in hand and she's ready for you to take her away. Test rides ONLY WITH CASH IN HAND. You break her, she's yours. )
I am also throwing in an almost new (worn once) HCI open face helmet and a BRAND NEW IN BOX Dowco Guardian WeatherAll Plus motorcycle cover for free.
I will accept payment only by cash or bank wire transfer. If you are an out of town buyer, I will not ship the bike but if you want to arrange for shipping on your own, I will do my best to accommodate the shipping company that you arrange shipping with. I work from home so that should be fairly easy to work out.
Email me with any questions. If you would like to set up a time to come take a look, let me know. I am available days and evenings so let me know what works for your schedule.
Here is a video of the bike running so you can hear the upgraded exhaust. Got that good RE thump going. very Brit! http://youtu.be/mZ-_992atuU
Contact Michael Woodard About this Item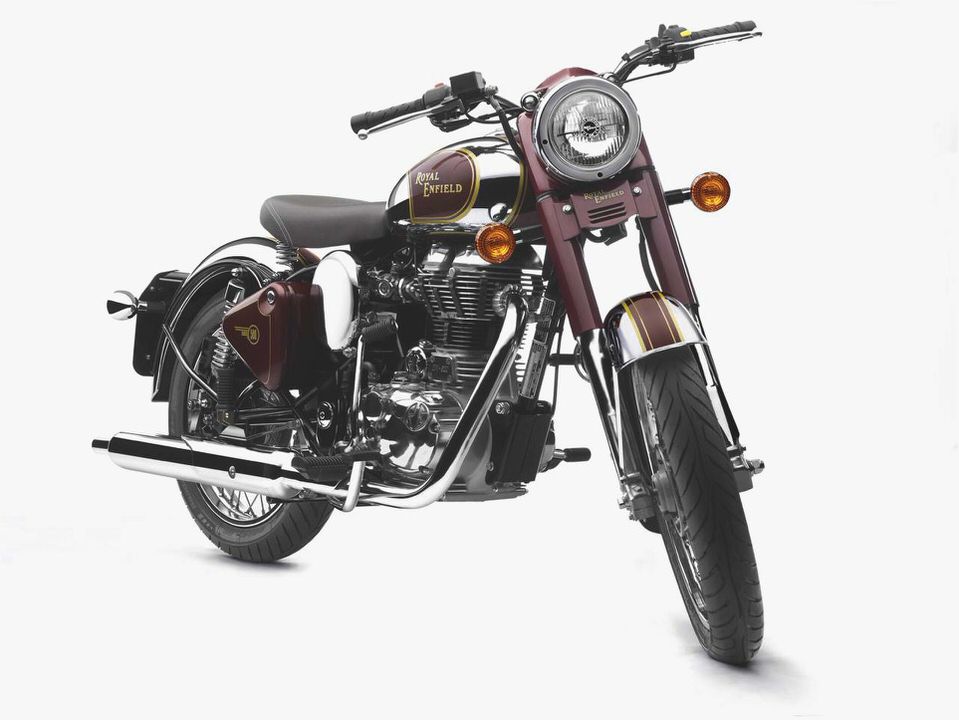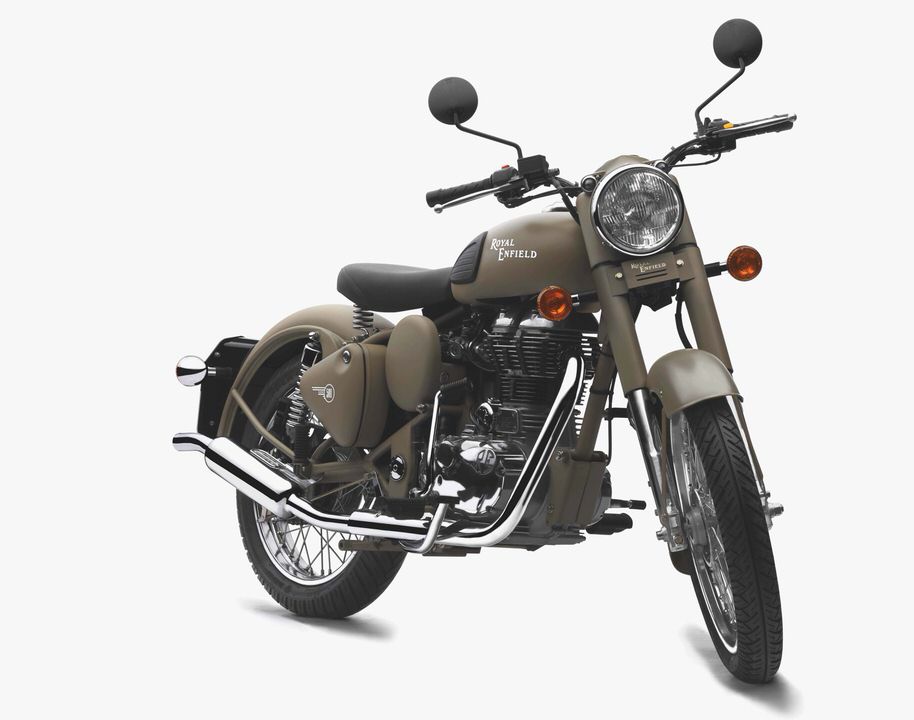 Royal Enfield Machismo 350 price Royal Enfield Machismo 350, Royal Enfield…
Royal Enfield – CycleChaos
Club News
'39 Royal Enfield Bullet 350 Vintage Motorcycles
Why Enfield Is ROYAL How To Make & Do Everything!