2012 Yamaha Stratoliner Deluxe – The Most Stylish Bike On The Market
2012 Yamaha Stratoliner Deluxe is the most stylish and an elegant motorcycle in the market and the 2012 model comes packed with abundance of new features. Equipped with a hard fairing with color matched hard saddlebags and an aggressive mini windshield, the Bagger Deluxe is ready to impress. Plug in your iPod, turn up the tunes with handlebar mounted stereo controller and allow the miles fade into the distance.
Style, convenience and comfort are the three words, which best describe the Stratoliner Deluxe casual full dress tourer. Its neo-classic, sleek styling lines are only the beginning; the Deluxe also gets two color matched, large locking hard sidebags, which make the motorcycle an ideal companion for those long and short trips.
Motivation for the 2012 Yamaha Stratoliner Deluxe comes from a 1854cc air cooled, overhead camshaft, eight-valve, 48-degree, V-Twin engine with Electronic Fuel Injection, which is good for pulsating 123 pound feet of torque at 2500 rpm. The engine is mated to five-speed transmission.
What's New for 2012?
All-new closeable lid that helps keep iPhone, iPod and other small items in place.
New bike-friendly Garmin Zumo 665 GPS with a flip down design equipped with features such as Bluetooth, navigation and optional with real time weather and traffic, subscription Sirius/XM satellite radio ready, road condition warnings and more.
The 2012 Yamaha Stratoliner Deluxe gets a revised tank logo for a contemporary look alongside new chrome speaker trim that emphasizes the styling of Stratoliner Deluxe.
Feature Highlights :
The 2012 Yamaha Stratoliner Deluxe comes equipped with a fairing, which includes incorporated connectors and speakers for iPhone and iPod players, plus a handlebar mounted, convenient stereo control system
Beautiful and Powerful 1854cc (113-cubic-inch) pushrod V-twin air-cooled engine that produces great thrust at all speeds
2 color matched, large locking hard sidebags that make the 2012 Deluxe excellent for short trips and long hauls
Neo-streamline design provides the 2012 Yamaha Stratoliner Deluxe a fully unique look, while the fairing provides excellent weather protection
Twin bore downdraft electronic fuel injection offers optimum throttle response and engine efficiency in the broadest possible range of situations
The sculpted seat makes the Deluxe an excellent place to sit on long rides
Low and Long aluminum frame offers light handling and great looks as compared to other large cruiser motorcycles
The Star Accessories Catalog features an array of top notch components, which invite Yamaha owners to completely express their individuality.
Powerplant :
1854cc (113-cubic-inch) pushrod 48-degree V-twin air cooled engine that offers massive performance and looks
2 spark plugs per cylinder and 4 pushrod activated valves offer optimum combustion efficiency
Ceramic composite plated cylinders are designed and engineered for better heat dissipation with forged pistons cooled by oil jets, offering longer engine life and exceptional reliability
9.48:1 aggressive cam timing and compression ratio increase power output across the board.
Twin-bore, computer controlled fuel injection system monitors multiple engine parameters for calculating precise mixture under all situations; 12-hole wide angle fuel injectors offer excellent atomization
EXUP (Exhaust Ultimate Power valve) inside the 2-into-1 exhaust system boosts torque
Special custom machining of cooling fin edges provides a jewel like appearance to the powerplant as light hits it from different angles.
3300 rpm at 75 miles per hour provides some idea of the cruisability and power of 2012 Yamaha Stratoliner Deluxe . Maximum torque is reached at only 2500 rpm.
Chassis and Suspension:
46mm fork tubes serve up a sweet appearance and an excellent ride
A tucked-out-of-sight single shock with adjustable spring preload out back offers a smooth ride under changeable loads.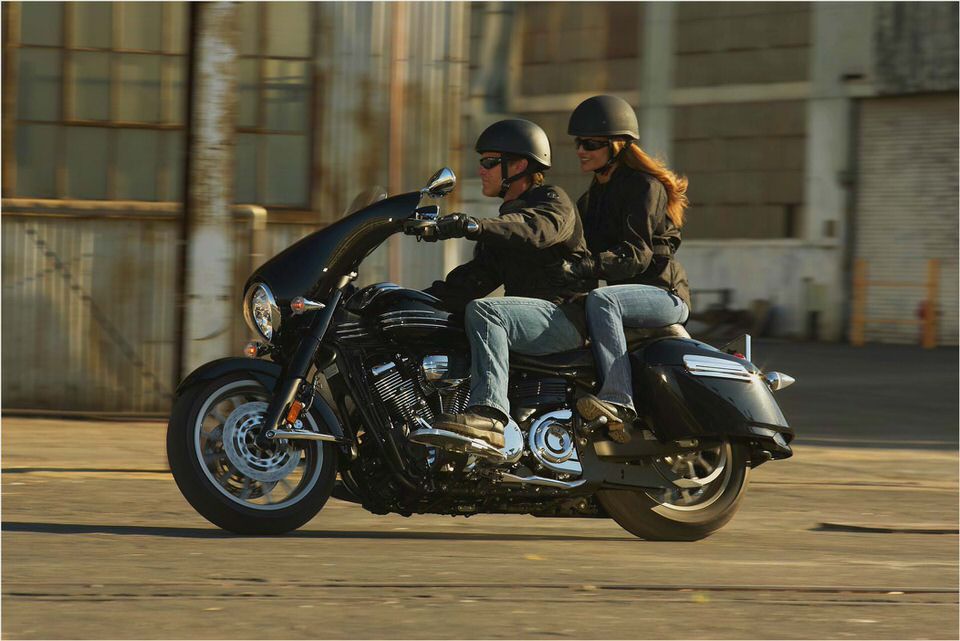 Light yet rigid aluminum frame needs some welds for a clean, smooth look, while the Controlled Fill, light die cast swingarm reduces unsprung weight for great handling and complements its streamline style
Flangeless, teardrop fuel tank carries a full 4.5 gallons of fuel.
Richly chromed, thick 1.25-inch handlebar in chrome clamps carries its switchgear wiring on inside.
Front brake master cylinder with incorporated lever operates two 298mm front discs squeezed by strong monoblock calipers for great style and excellent feel and power
Twelve-spoke wheels evoke a thick spoke look, but carry contemporary tubeless radial tires; a fat, 190/60-17 rear and a 130/70-18 front for excellent grip
An adjustable heel/toe shifter and floating floorboards help offer a low effort, comfortable ride.
Light and Strong final belt drive routes power efficiently and smoothly to the rear wheel
The 2012 Yamaha Stratoliner Deluxe features standard fairing with speakers. Audio system includes handlebar mounted; convenient stereo controls and is ready for iPod players.
Position beams within the main headlamp housing offer great visibility
Neo-streamline design provides the Deluxe a fully unique look; alternatively the fairing provides excellent weather protection.
Classic clock style instrumentation contains tachometer, fuel gauge and analog speedometer, together with odometer and twin digital tripmeters and complements its neo-retro look.
Right thumb activated accessory driving lamp switch and left thumb operated high beam switch for great visibility
A quick detachable backrest is offered as an accessory option.
LED taillight, amber turn signals behind clear lenses and bright multireflector headlight provide a custom look.
The 2012 Yamaha Stratoliner Deluxe comes with dealer installed equipment; hard bags and fairing kit.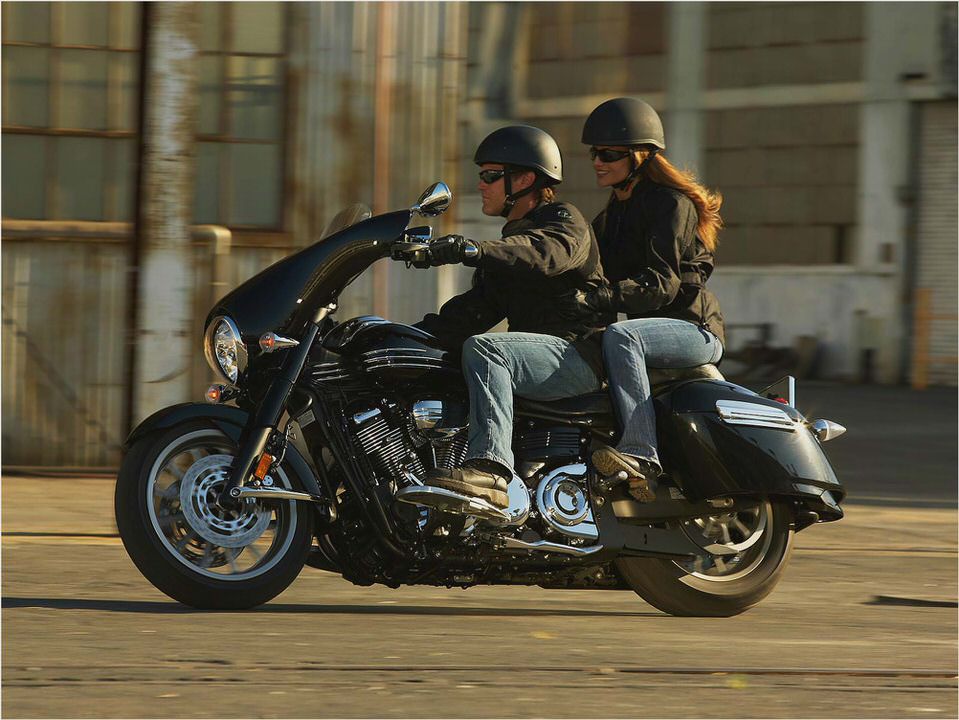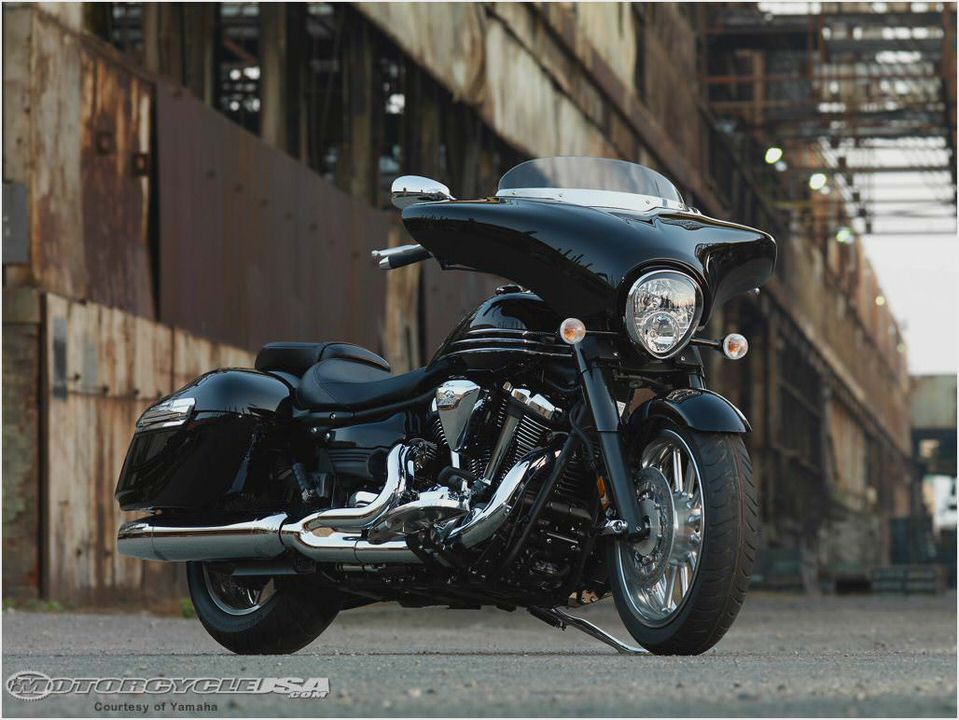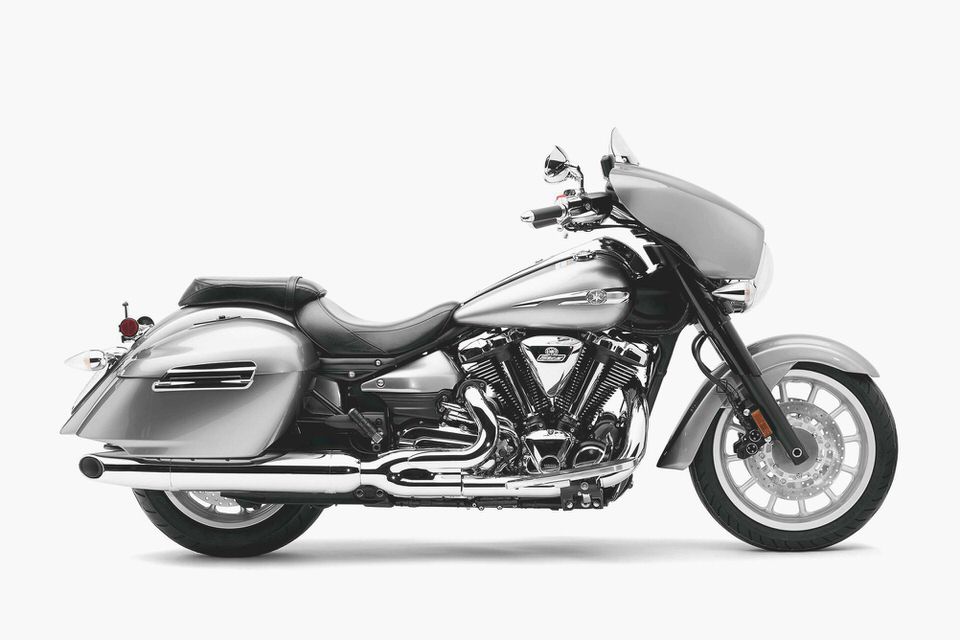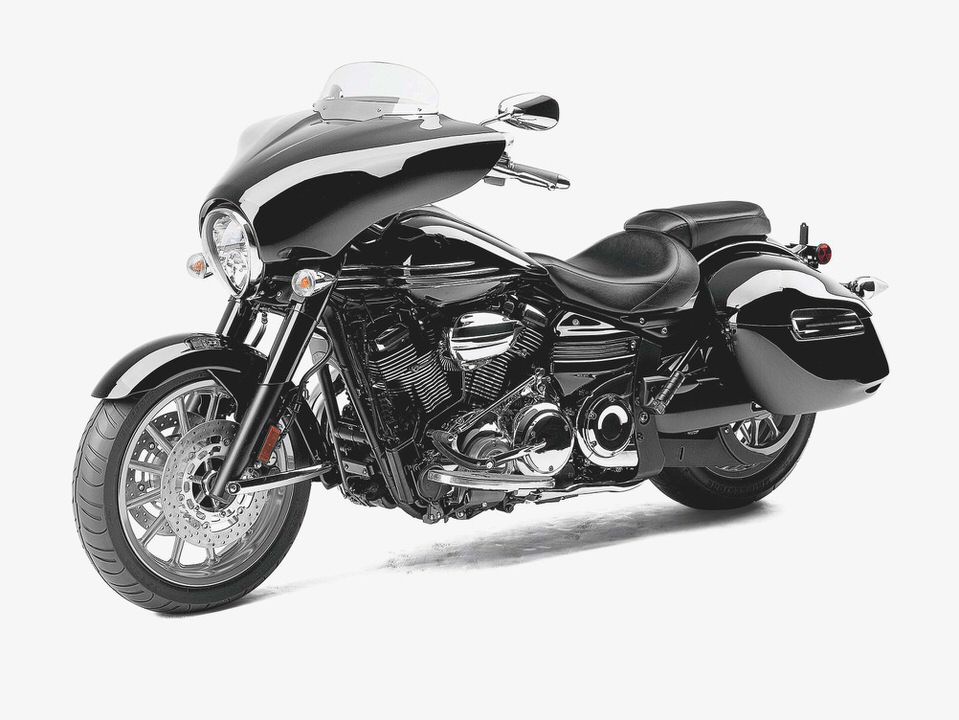 2004 Yamaha WR250F – WR450F – Dirt Rider Magazine
Piaggio X10 125 2012
YAMAHA XJ 900 S DIVERSION 1994 – 1998
Specifications for a Yamaha SR 250 eHow
Yamaha XV1600 Motorcycle Service Manual XV 1600 1999, 2000, 2001, 2002, 2003