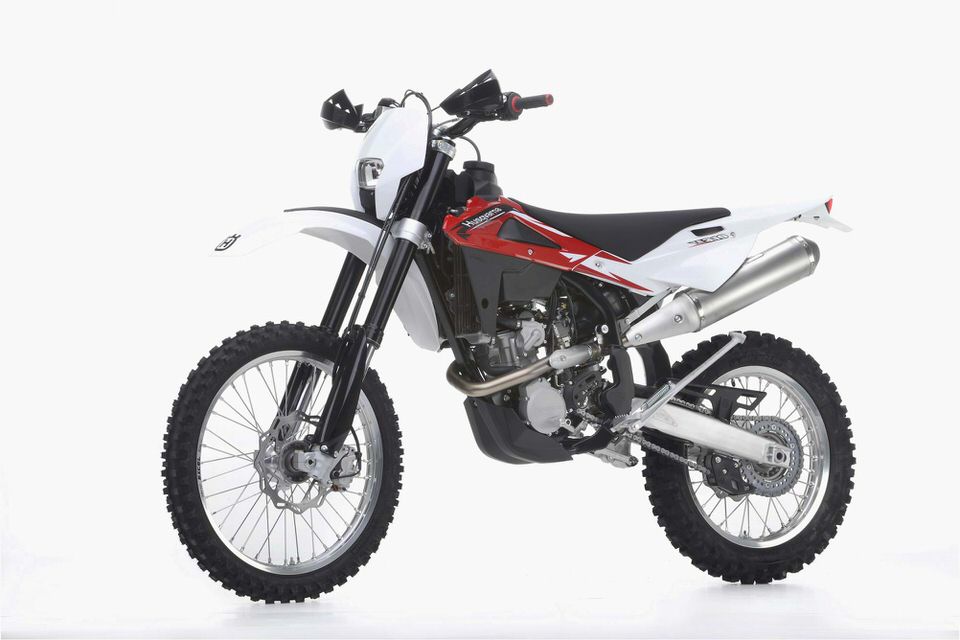 2013 Husqvarna Lineup
Photo Courtesy Of Husqvarna
This just in from Italy… Husqvarna is coming into the off-road market after a record-breaking year across the globe with a strong lineup of improved MX and Off-Road machines—some of which are returning for 2013 because they were not offered as 2012 models. Yippee!
Husky's signature "Red Head DOHC" engine design features a new lightweight piston inspired by Formula 1, cylinder and Keihin EFI. Only seen on the previous version of the TC250 in 2012, this now graces the engines on all of the new 250 and 310 Husky motorcycles. The Red Head sports a finger follower system that replaces the traditional shim-and-bucket design that you will find in just about every other four-stroke.
Larger cams allow for longer valve lift as the larger diameter valves are aimed at getting fuel and air moving quicker. For reference on 2013 models and beyond, the "R" added to the model name indicates the Red Head engine. Also, the velocity stack was revised and a new exhaust system puts more power in the users hands.
The TC449 is back for 2013 with similar revisions as it's other MX brothers along with new, all black Domino grips, a new bar pad and new IPD (in-mold plastic design) graphics that keep Husky's 450 looking completely unique from the norm.
Now for you trail masters out there, the 250 and 310 TXC models have received a new ECU map that offers more aggressive power. The 48mm Kayaba closed-cartridge fork has been reworked to keep up with the increased power seen by each of these fine Italian machines. Changes on the TE models are across the board with revisions such as more compact handlebar switches with waterproof connectors, a repositioned fuel tank catch canister specifically placed to be better hidden and out of the way and the tires have been upgraded to a higher quality DOT rubber.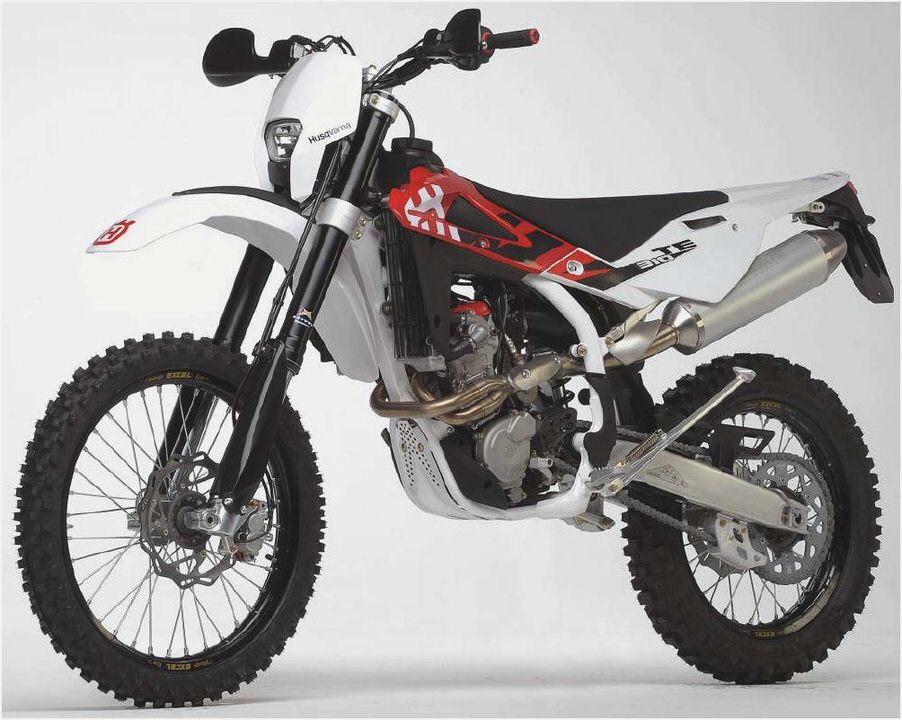 If you think we forgot about the two-strokes you must be out of your dirt-ridden-minds! We love two-strokes just as much, if not more, than the average reader and we are stoked to see that Husqvarna's WR and CR 125s (off-road and motocross) are coming with the free 144cc top end kit that includes a cylinder and piston. The love is being shared and the WR and CR also get the black Domino grips, new bar pad and stylish new graphics.
Put that in your two-stroke pipe and smoke it!
We are currently in Italy at Husky's 2013 press launch right now and will have ridden 11 new Husqvarna models so stay tuned for more info on how these Italian racers work as well as some killer photos to go with!
2013 Husqvarna TC449
2013 Husqvarna TE449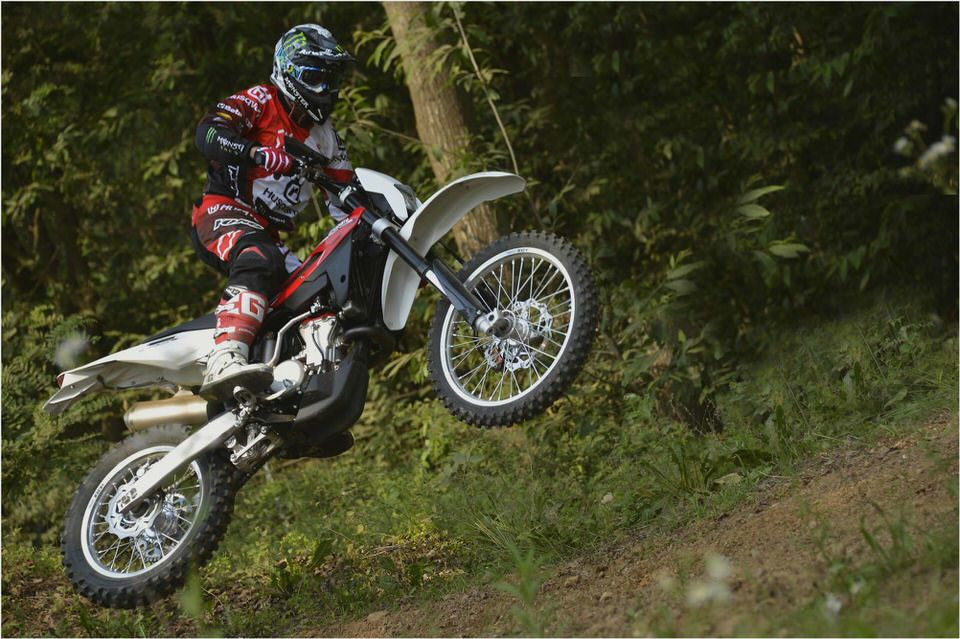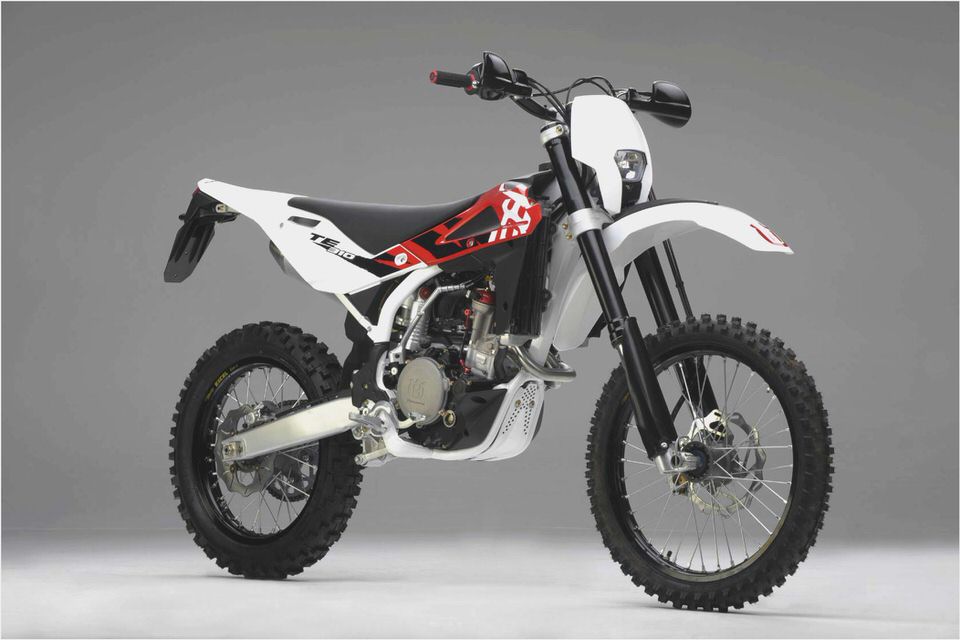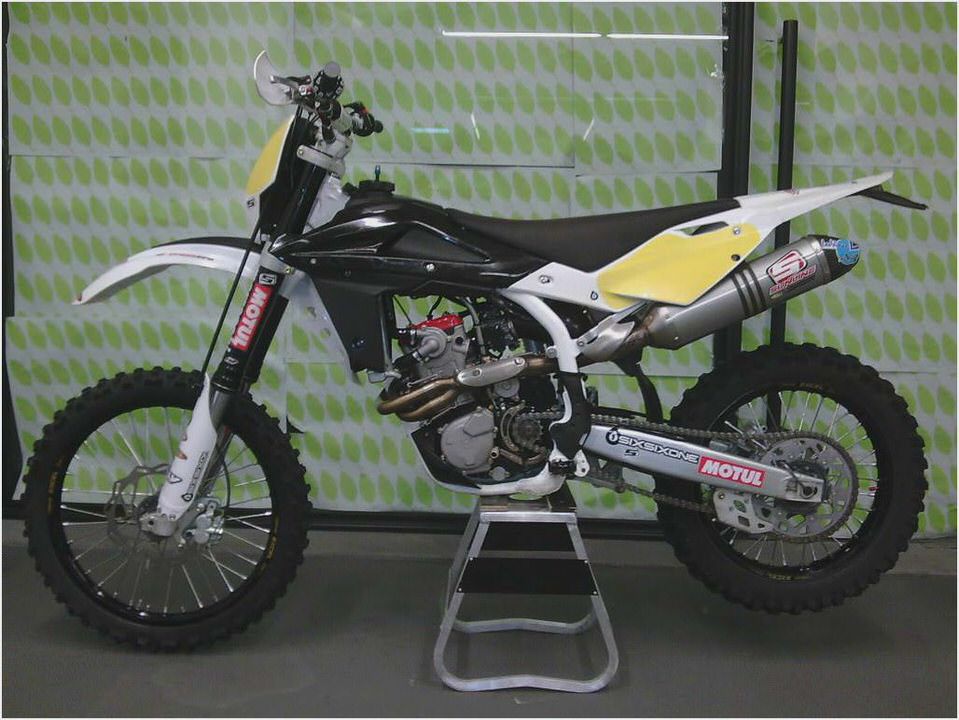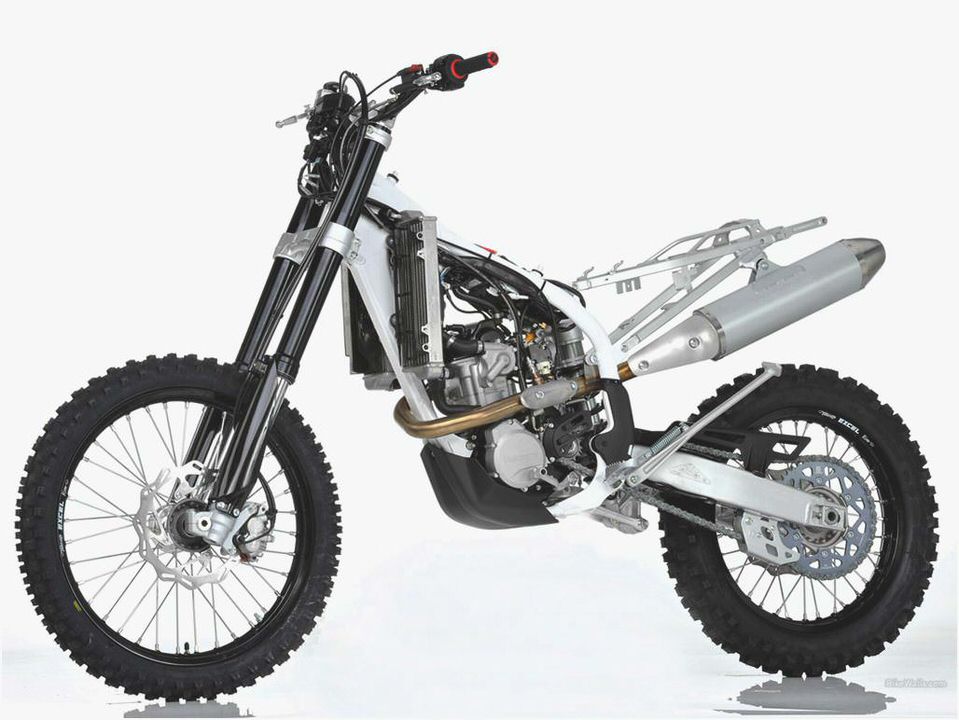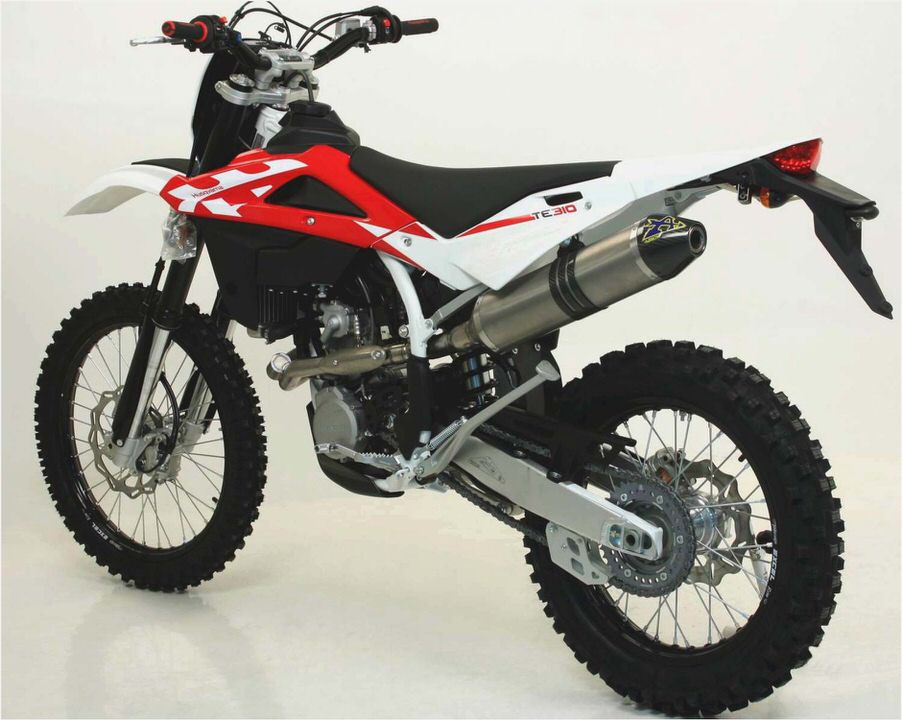 2011 Husqvarna TE 125 and 2011 Husqvarna SMS4 125, New Additions Off…
2012 Husqvarna WR300 Preview – Ultimate MotorCycling
2012 Husqvarna Nuda 900 Review
2011 Husqvarna TE630/SM630 First Ride – Motorcycle USA
2009 Husqvarna WR300 – First Test – Dirt Rider Magazine