2014 Harley-Davidson Low Rider – First Ride Mo' Low: Harley's iconic Low Rider returns with new style and fitment adjustability.
Photographer. Nelson and Riles
You gotta love Daytona Beach and the year-round feast of feel-good fun it proffers. First of all, it usually smells like funnel cakes and racing fuel. Win. Then there's the ocean, typically warm temps and a beach you can ride your bike on. Win-win.
Oh, and once a year: Bike Week, which coincides this year with college Spring Break, creating a perfect storm of black T-shirt, bikinis and 100 rock bands all playing at once.
It was also the perfect backdrop for Harley-Davidson to release its recreated 2014 Dyna-series Low Rider, a main-stage player that's been five years off the rack. And not only because this rally was where the original Low Rider was first released in 1977, but also because Daytona is a showcase of originality. True, almost everyone is wearing a black T-shirt and leather, but one hour spent watching the hardware roll down Main Street and we're well reminded that we all want a unique motorcycle.
And we want one that fits us. Not only in style, but in physicality. Which is everything the Low Rider marque stands for.
One of Harley-Davidson's first-ever factory customs, the late-70's Low Rider not only offered a platform for accessory-minded inspiration, it delivered a seat height that made motorcycling accessible to a whole new market.
And this new bike continues that tradition in a big way. Yeah, the seat height is super low at 25.4 inches, but what is really forward-thinking is this: Harley engineers have thought beyond simple feet-on-the-ground comfort, which is really more about physiological ease at a standstill, and progressed to addressing full-body ergonomic comfort and confidence factors.
Because there's way more to safe, enjoyable riding than being able to touch both boot tips as you're dotting your way down Main Street. If you're positioned correctly to your motorcycle's handlebar and footpegs while you're underway, you're also more in control. You're safer.
And you're much more comfortable.
Harley's ambition with this new Low Rider is huge. Let's not just make it "low," as expected; let's make it adjustable in various directions, so that we can fit an even larger variety of rider. So very methodically, using computer overlays, Harley studied the ergonomic triangles—seat, handlebar, footpeg position—of a variety of riders, and devised malleable physical solutions.
You know, when you get into a car, you can change the seating position in a multitude of ways…so why not with a bike? While the Low Rider's adjustably isn't all toggle-switch ease, it does allow for huge fitment refinement, so much so, that Harley engineers claim the bike will easily accommodate riders from ranging in height from 5-foot-1 to 6-foot-1.
In addition to placing the foot controls two inches forward of typical Dyna mounts, the key to this new system is the removable lumbar seat extender. It's basically a removable bolster, secured by concealed screws and a logo'd plate, which allows the seat to look stock whether the support is in place or not. It makes a huge difference by moving the supporting edge of the seat forward or backward by 1.5 inches.
Also unique to the 2014 Low Rider is an easily and infinitely adjustable handlebar riser, which creates a notable change in your rider posture. Basically, you're rolling the handlebar toward yourself or away, which not only addresses comfort and safety issues, but can also personalize your posture angle at either a natural slouch or straight-up attitude. As I said, this isn't easy Lexus-like adjustability, but the changes can be made with simple hand tools.
HOW DOES IT RIDE?
Back to the smell of funnel cakes and racing fuel in Daytona Beach. The Low Rider is nice to look at, very classic in first-glance structure, but with trendy wrinkle-black paint all over the place. Everyone favors the Amber Whiskey/Vivid Black two-tone.
It's a good-looking machine.
As expected, it feels like a Dyna. It's a bike with heart that wants to be ridden sportily, but touches down easily, and is further limited by its short suspension travel, only 3.1 in the rear. We were told the "tri-rate" springs of the coil-over shocks, which allow for three stiffness settings, provide "all-day comfort and excellent performance," but we'll need to take the Low Rider to a state that actually has corners and bumps before we call it a game-changer.
We were riding the new Low Rider back-to-back with Harley's new SuperLow SportsterT, which uses the Evolution 1200 motor, so the Twin Cam 103, so the 103 felt gutsier than usual—certainly peppier than it does when pitted against the larger, newer mills found in comparable metric and American cruisers. Brakes worked fine in the environment we were shown, the double discs up front a noticeable improvement over the single front disc on some Dyna models, such as the Switchback. A big bike (a claimed 666-pounds in running order) needs big brakes, especially if you're carrying a passenger or load.
Anti-lock brakes are optional on the Low Rider, a $795 addition that pays for itself the first time you don't fall down. Harley, for the record, is asking $14,199 for the Low Rider in Vivid Black, and $14,929 for the more dynamic two-tone versions. It might sound pricey, but this factory-designed, personal fitment system is worth a lot. Just ask the guy or girl who wants to ride the full-size Harley but can't comfortably reach the controls or the ground.
When you're more comfortable on a bike, you're therefore a safer, more competent, rider.
This new 2014 Low Rider certainly stirs the nostalgia. When the original was introduced in Daytona Beach in 1977, it brought a factory custom feel to the showroom floor. It was a bike with a low-slung stature that not only looked cool, but fit more riders than ever before.
We're glad to see the Low Rider return, especially with all the creative fitment options. By getting more feet firmly planted, Harley has once again moved a step ahead.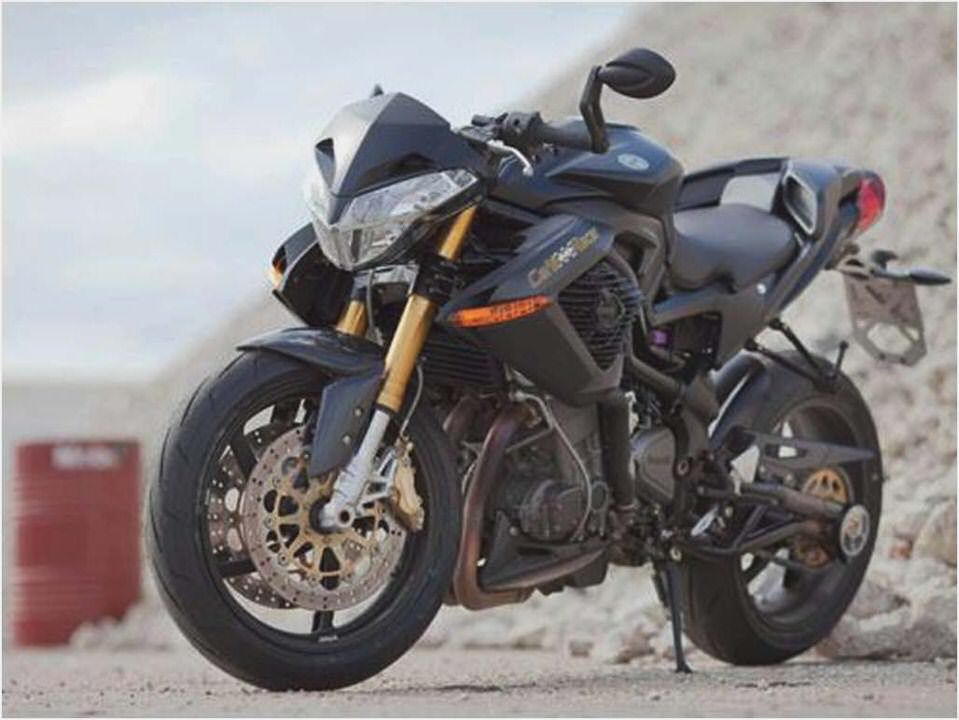 2008 Honda CBR Model Special Edition Super Fast, Super Strong Cool Bikes
The fastest 250cc single of the world
Benelli Bikes for sale Used Motorbikes & Motorcycles For Sale MCN
2013 Benelli Caffenero 125 / 150 motorcycle review @ Top Speed
The Benelli Sei 900 – Classic Italian Motorcycles – Motorcycle Classics