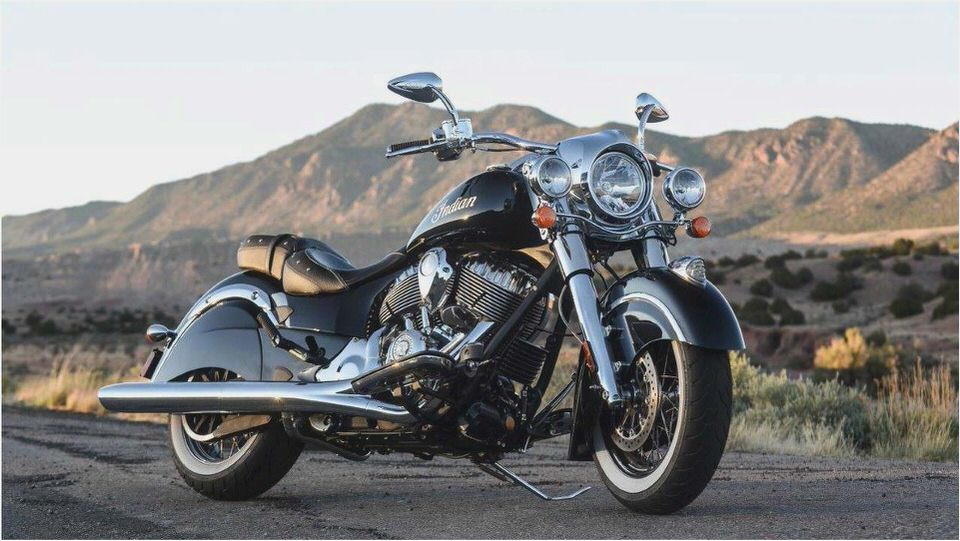 2014 Indian Chief Classic Looks to Dominate Harley-Davidson
Updated Nov 12th 2013 2:34PM
With the 2014 Indian Chief Vintage, Polaris has done an admirable job of combining the classic and contemporary. [I]t took the Indian design and engineering team at Polaris a mere 27 months to create from the ground up these all-new Chiefs. a mind-blower. And after riding them, it feels like a miracle.
The Chief arrives as a true Harley-Davidson fighter. 
Motorcycle enthusiasts have been showering praise upon Polaris Industries ' revived Indian brand. For shareholders who were shaken by last week's post-earnings sell-off, that's a nice change of pace. But does Indian — or Polaris — deserve the praise? Can Indian make Polaris a real rival to industry heavyweight Harley-Davidson ?
The Wall Street Journal thinks so. Reviewing the 2014 model year Indian Chief recently, WSJ automotive reporter Dan Neil called Polaris' new bike fantastic and a great overland bike.
Polaris' new Indian Chief Classic. Source: Polaris.
With its a 68.1-inch wheelbase underlying a 103.5-inch bike, Neil describes the Indian Chief as joyously enormous — nearly 9 full inches longer than a comparable Harley Softail, and better suited for long treks.
The Chief features a two-cylinder, 1.8-liter engine, and sipping from a topped-off 5.5 gallon fuel tank, it churns out an estimated 35 miles per gallon (combined mileage). So its larger size should be a comfort on trips that can stretch 190 miles between fill-ups.
Granted, that's not as great fuel economy as the Harley offers. But if Indian may not be as green as Harley, it does have other advantages. Neil calls the sound of the engine on the new Indian Chief superb.
And Motorcycle-USA agrees: Power-wise, it's just got a whole lot more motor. than the Heritage Softail.
Indian Chief gets your motor running as it heads out on the highway. Source: Polaris.
It's good to know that Polaris has the engine growl factor in hand. And the company has done fine work on the rest of the bike, too, helping to bringing America's oldest motorcycle brand into the 21st century. Paired with such 20th-century de rigeurs as a leather seat and a mirror-chromed steel headlamp are up-to-the-minute high-tech features such as standard ABS, cruise control, LED lighting, and keyless ignition.
Quality on a budget
Bikers won't have to break the bank to board Polaris' new ride. Despite producing a vastly improved product, Polaris is selling its 2014 Indian Chief for an MSRP up to 28% less than what Indian's 2013 models cost — just $18,999. That's competitive with the Heritage Softail.
Relative to the rest of Polaris' lineup — and in particular, its Victory brand — the Indian Chief costs about as much as a Victory Cross Country — but has a lot more style. It does, however, cost more than any of the Victory Cruisers. But for Polaris shareholders, that mightn't be such a bad thing.
Profit's the name of the game
Polaris has put a lot of effort into reviving the Indian brand, and making these bikes worth buying. It's worth asking, therefore, whether this effort will pay off. How much might a successful Indian brand earn for Polaris?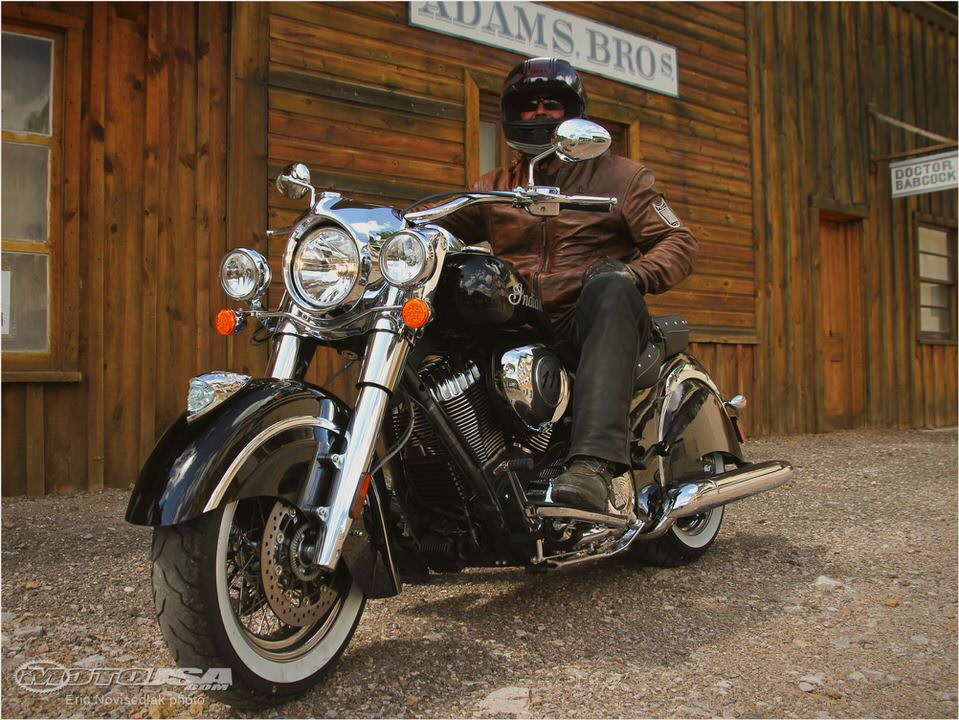 Right now, Harley outearns Polaris, generating a 12.4% net profit margin to Polaris' 9.9%. Polaris makes most of its money on ATVs and snowmobiles, though, and those vehicles appear to earn lower margins. Could a shift to selling more motorcycles, and more expensive motorcycles, and stealing market share from Harley, help Polaris boost profits?
Polaris doesn't break out the profitability of its various vehicle segments, reporting only companywide profit margins. But it does appear that boosting the value of the bikes it sells — and selling more of them — could mean even bigger things for its bikes division. Arctic Cat — Polaris' archrival in snowmobiles and ATVs — gets only about a 20% gross margin on its products.
In contrast, Polaris earns 28.5% gross margins by selling snowmobiles, ATVs, and a few motorcycles.
Polaris' margins have been growing, too, as the company has generated more and more of its revenues from motorcycle sales over the past few years. So while not ironclad, the argument that selling more motorcycles, rather than other vehicles, might be a profitable shift for Polaris does appear to hold water.
Foolish takeaway
Polaris' redesigned Indian Chief Classic is still a new bike, and its sales success untested. It's early in the game to predict that the company will ride away with all of Harley's profits packed into Polaris' saddlebags. But like the sun glinting off the fender of a shiny new Indian Chief, I'd say Polaris' prospects look bright.
Other people ride cars — and motorcycles? Go figure!
While Polaris and Harley duel for motorcycle customers here in the U.S. the real battle for market share may be fought abroad. U.S. automakers boomed after World War II, but the coming boom in the Chinese auto market will put that surge to shame! As Chinese consumers grow richer, savvy investors can take advantage of this once-in-a-lifetime opportunity with the help from this brand-new Motley Fool report that identifies two automakers to buy for a surging Chinese market.
It's completely free — just click here to gain access.
Indian Chief could drive Polaris' profits. Source: Polaris.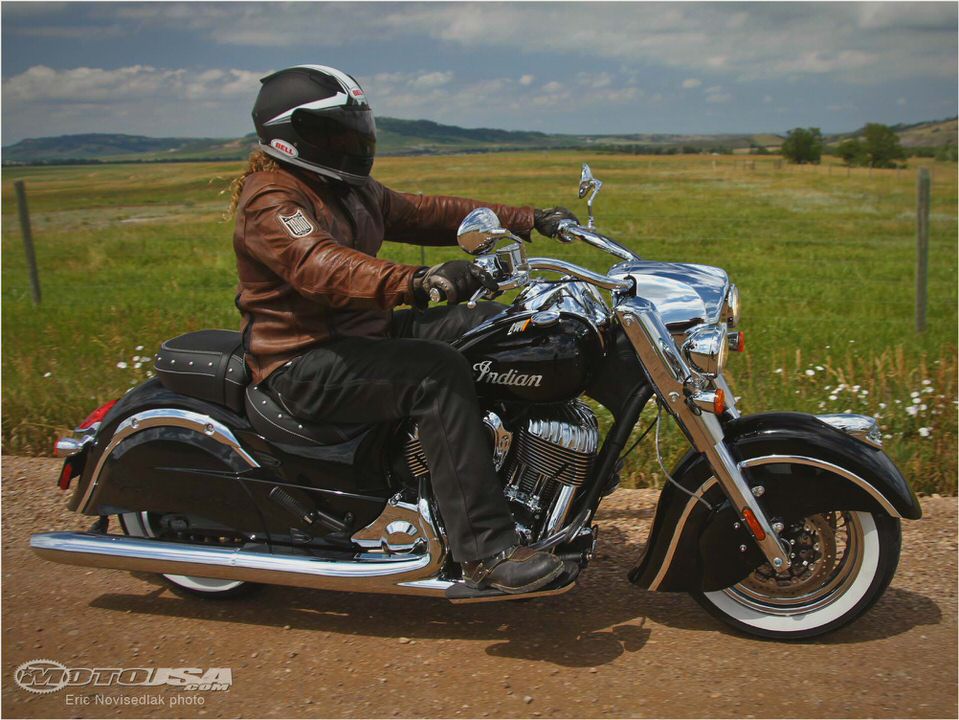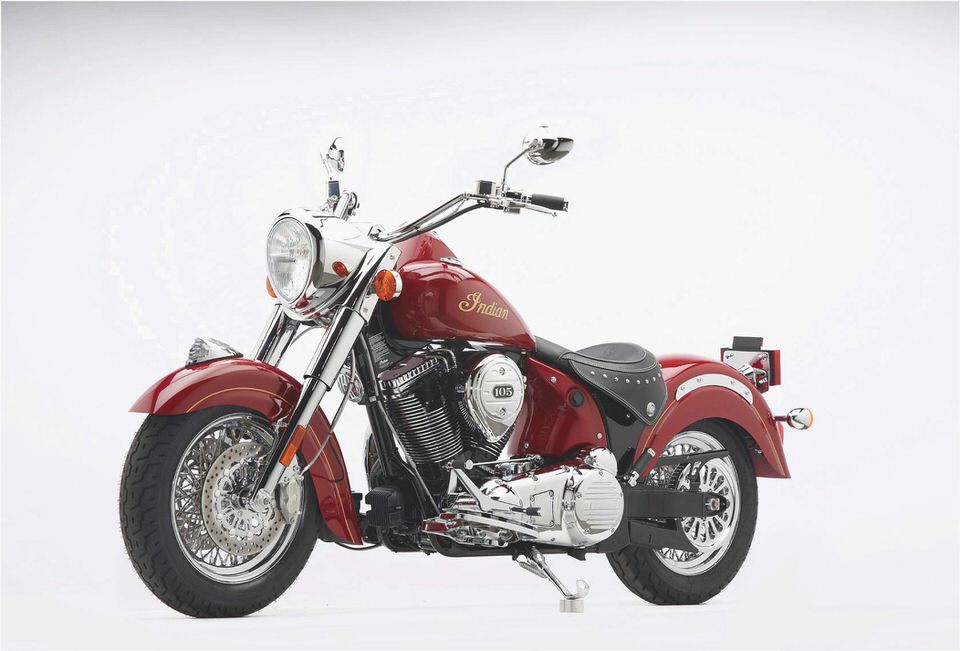 Camping & RV touring alaska.com
Widows Sons Magazine
2014 Indian Chief Classic: MD Ride Review …
2010 Indian Dark Horse & Bomber: Jaw Dropping Styling & Prices To Match!
Orientation Edition