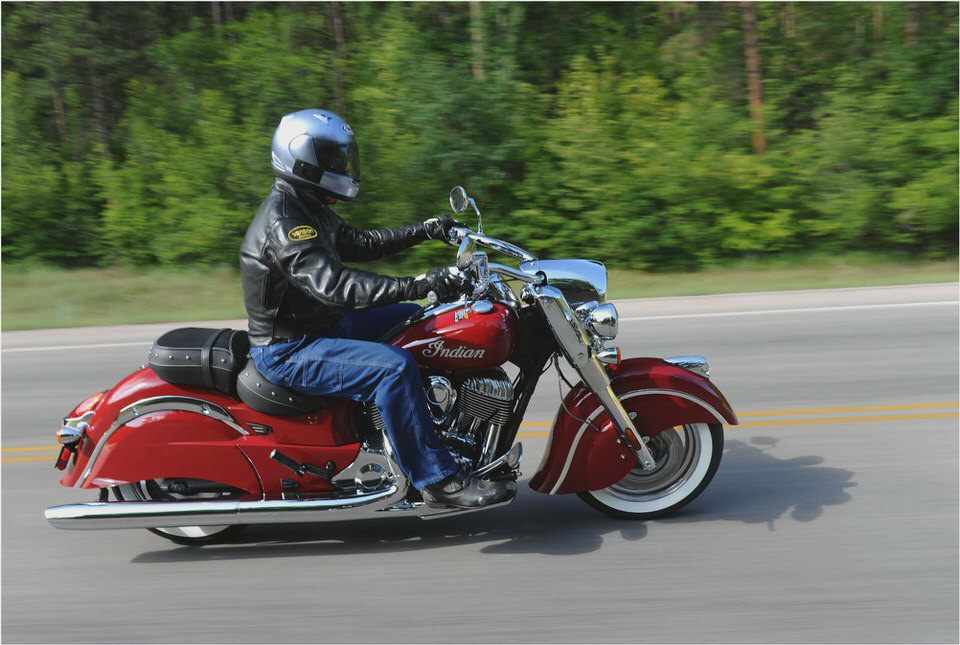 How to Replace the Rear Drive Belt on Indian Motorcycles
Instructions
Park the Indian on level ground and allow the exhaust pipes to cool off if your bike needs the pipes removed. Raise the bike off the ground using the motorcycle lift. Remove the bolts that secure the pipes to the engine block and slide them off the frame.
Remove the axle nut from the axle using the ratchet and socket.
Slide the new drive belt onto the sprocket on the side of the engine and the rear-wheel sprocket. Replace the axle bolt to the center of the rear wheel and pull the rear wheel back away from the engine. Replace and tighten the axle nut.
More Like This
Comments
You May Also Like
The drive belt on a motorcycle is the thick black belt running from the right side of the engine to the rear.
Indian motorcycles are known for their dependability, comfortable ride, and great looks. When cared for properly, your Indian motorcycle will last years.
When replacing the drive belt on a rear-drive lawn mower, make sure the spark plug is disconnected, remove the blade, take off.
A motorcycle drive system transfers energy from the engine to the rear wheel. Belt drives and chain drives alike have advantages and.
The manufacturers of most cruiser motorcycles have done away with messy drive chains in favor of cogged rubber drive belts. Although there.
The Harley-Davidson drive belt is what feeds the rear wheel power from the transmission. Harley drive belts are very strong and durable.
Shaft-driven motorcycles have a reputation for being virtually maintenance-free, thanks largely to the self-contained drive shaft that turns the rear wheel. While.
As with all motorized vehicles, 2000 Indian Chief motorcycles require regular oil changes to remain sufficiently lubricated and function properly. Unlike many.
Three distinct types of oil power the motor of the Indian Scout motorcycle: transmission oil, engine oil and primary oil. While a.
The Acura Legend was a series of luxury cars manufactured by Honda under its Acura brand from 1986 to 1995. The 1988.
A 2004 Suzuki Forenza serpentine belt, sometimes referred to as a drive belt, is used to control many of the accessory devices.
The drive belt on a Harley Softail is connected to the rear wheel and the transmission. If the drive belt is damaged.
To repair a motorcycle seat it's generally best to remove the old cover and replace it with a new one. An inexpensive.
As a Harley-Davidson is ridden, the drive belt will naturally begin to relax and loosen. As part of the pre-ride inspection, it.
Indian Motorcycle Company Bought News & Updates Motorcycle Cruiser
U.S. 101 by 1948 Indian Chief – Classic Motorcycle Touring – Motorcycle Classics
Indian Chief Classic Cruiser review – Hindustan Times
BBC TopGear Magazine India Official Website
CIA chief made clandestine visit to Pak, met army chief: Report – Rediff.com…