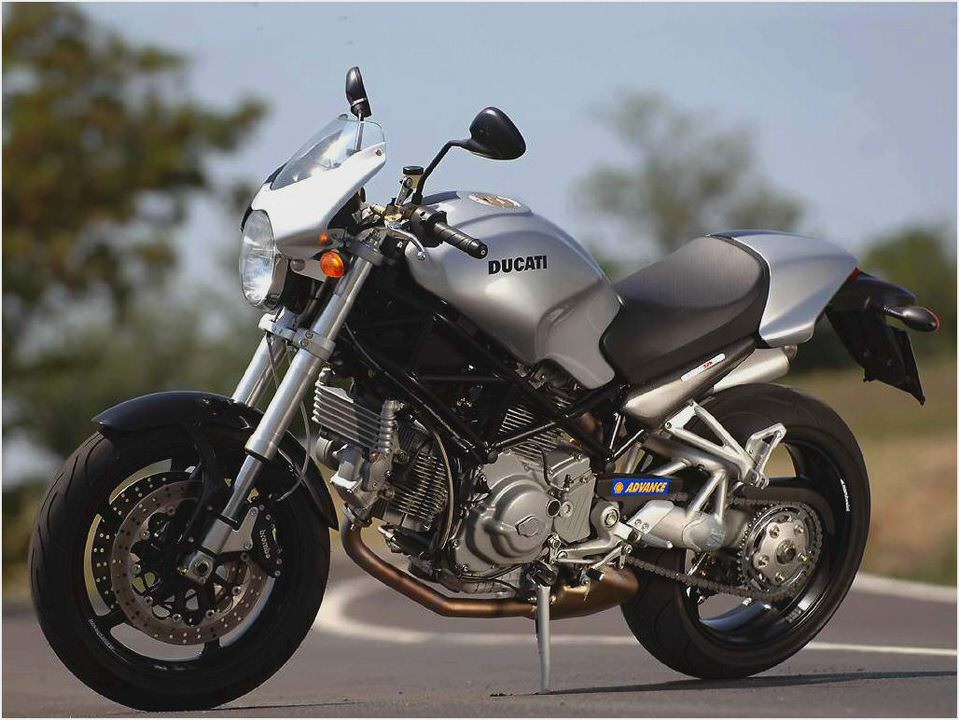 MotoGP's Cuban Missile Crisis
by dean adams
Friday, March 07, 2014
The lesser known aspect of the schism between Dorna and Honda regarding Ducati being included in the Open category of the now multi-leveled MotoGP class is the software used by the Open teams, or specifically the software Ducati is using on their Open machines.
The ECU and software used by the Open teams is supplied by Dorna as a control measure. Open teams are using a presumably dumbed-down version of Magneti-Marelli software. Nicky Hayden said the software supplied at the first Sepang test to the Open teams had only one wheelie control setting, whereas it's known that factory level teams can program wheelie control corner by corner.
As per the new MotoGP rules, Factory teams have the ability to write their own code for the software whereas Open teams have to use the software supplied by Dorna.
Ducati's progress at the second Sepang test raised eyebrows around the globe because Ducati MotoGP rider Andrea Dovizioso finished the test third-fastest, just a tick off the times set by Honda rider Dani Pedrosa and Yamaha pilot Valentino Rossi. This was an amazing step forward. What's more, Ducati's factory bikes were quick almost immediately when they switched to the Open configuration.
From Honda's perspective if an Open team can write or use their own software then what is the difference between an Open and Factory MotoGP bike?
An unconfirmed story has circulated since the second Sepang test which suggests that Honda had their programmers look at the coding update given to the Open teams at Sepang 2 and found telltale signs that the updated software had been in part coded by Ducati, or was simply Ducati's 2013 software re-purposed for the 2014 Open MotoGP bikes.
The rules are clear: Factory teams may write their own software. Open teams must use the software as supplied by Dorna. That Ducati had decided to choose the Open class with its supposedly weaker software but may in fact be using software written by Ducati was more than Honda could take.
From Honda's perspective if an Open team can use their own software, then what is the difference between an Open and Factory MotoGP bike?
Clearly the Open electronics were not as crude as some expected them to be. And there is much to fear from a supposedly Open configuration Ducati running on its own software–especially one that has access to more fuel and softer tires than the factory bikes.
This was either brilliant rulebook interpretation or smelled like unsportsmanlike collusion between Dorna and Ducati, depending on who you talked to. The sense that Dorna would be the unmovable wall of justice when it came to the Open software crumbled quickly. Really how different are Factory and Open if Open teams can write their own software?
Rivals teams were aghast that Ducati's software was already the accepted version given to other Open teams.
Ducati's viewpoint is pinned by their steadfast belief that they simply went racing by the rules provided in the rulebook and are updating software in the process that was agreed upon by all the teams.
Ducati's response is that in all meetings between MSMA members and Dorna it was agreed that the Open software would be continually developed. And that any team could ask for updates, but if the updates were not of use to all teams, then the team applying for the changes would bear the costs of the new code.
The Factory and Open designations of the MotoGP class were initially well-defined, but in practice MotoGP has quickly become a rat's nest of rulebook interpretation. The situation has left one manufacturer livid.
Honda was asked to produce a MotoGP racer for a set price, one that would be sold to prospective teams for an affordable price, which they did with the RCV1000R. This is the only Open bike actually produced specifically for the class within a class.
Yamaha didn't produce so much a customer M1 as it did basically hand over M1 engines and other components to the Forward team–those bikes left the Sepang test faster than the actual satellite Tech 3 Yamahas.
Ducati chose Open for their factory bikes and in just a matter of days became the most feared manufacturer on the MotoGP grid. This happened when rival teams mulled Ducati's lap times from the second Sepang test and calculated what that bike might be capable of in a race with more fuel and a softer tire, not to mention more development time during the season.
Yesterday's development, that MotoGP will now have three different ultra-fan-confusing classifications of machinery in the MotoGP class, and that the newest addition, Factory 2, will have stricter rules than Open might be enough to appease Honda and head off a major confrontation between Dorna and the world's largest motorcycle manufacturer. If not, Honda and Dorna are on a collision course in MotoGP.
In 1967 Honda walked out of Grand Prix motorcycle racing because of a conflict with the FIM over technical regulations. They didn't return until late 1979.
Ducati SportClassic Helmets by Cromwell
2012 Ducati 1199 Panigale First Look – Motorcycle USA
Ducati 848
Ducati 916/996/998 (1994-2005) Car news, reviews and auto show…
New From Ducati: The $65,000 Superleggera Superbike – Forbes