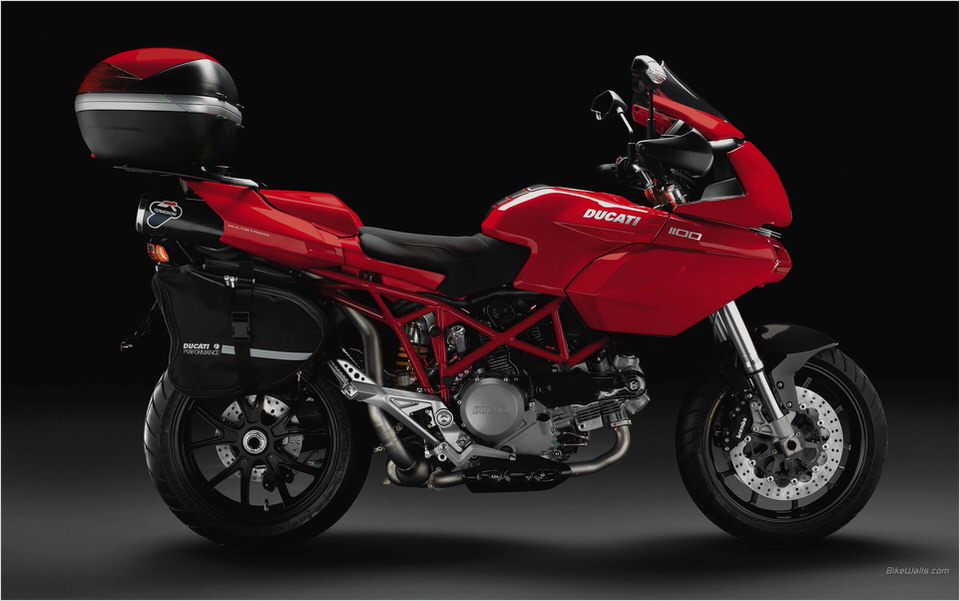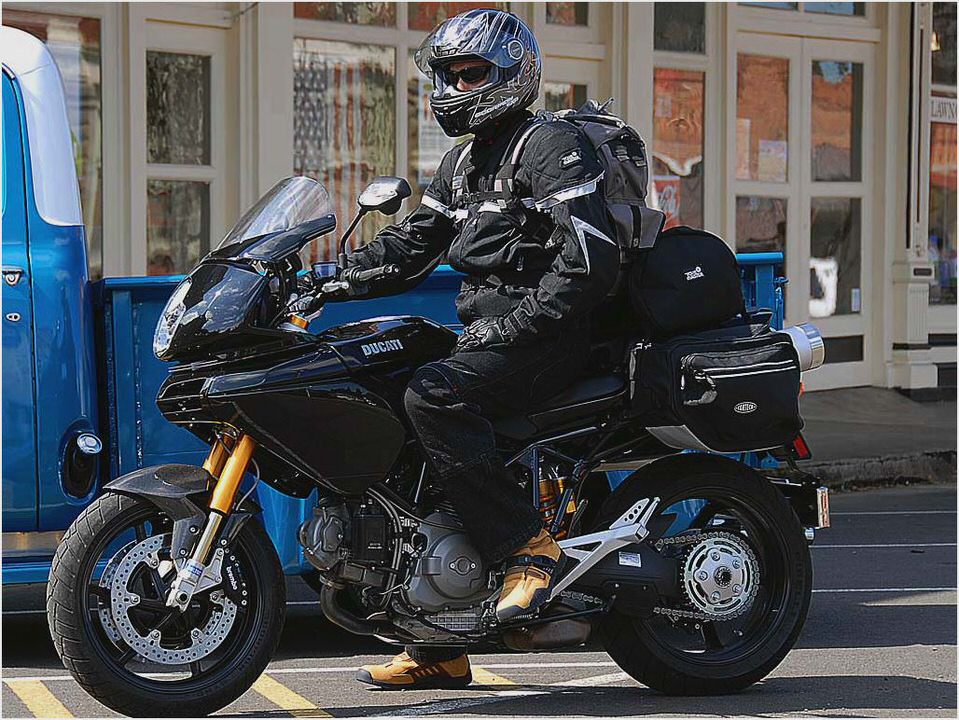 2013 Ducati Hypermotard 848 Caught Blurring the Lines Between the Multistrada? [UPDATED]
07/11/2012 @ 12:04 pm, by Jensen Beeler 12 COMMENTS
We have a sneaking suspicion that the 2013 Ducati Hypermotard 848 that has been spotted tramping about is going to be a very interesting motorcycle indeed; as from out perspective, Ducati seems set to consolidate the Hypermotard line into a single water-cooled model, while simultaneously offering a smaller-displacement multi-tasker that will slot in under the Ducati Multistrada 1200.
Our best view yet of the bike's exhaust side comes from the folks at Moto Revue . as we see what looks to be a finalized exhaust can and a clear view of the HM848′s water-cooled Testastretta 11° motor. There has been tremendous confusion/controversy as to whether the spied machine is a new Hypermotard or Multistrada model, and the confusion is rightfully so, as the bike takes cues from both machines.
The seat is obviously dirt bike inspired, and is very similar to the current Hypermotard setup. Similarly, the nose/fender of the bike is a direct evolution of the Terblanche aesthetic, with the tank shape and side fairings furthering this likeness as they protrude forward.
Using the water-cooled 849cc Testastretta 11° motor though (we enjoyed this lump immensely while riding the 2012 Ducati Streetfighter 848 ), the 2013 Ducati Hypermotard 848 is treading into a space that was previously occupied solely by the Multistrada 1200, i.e. a water-cooled all-rounder with some off-road chops. This leads us to the conclusion that Ducati is opening a new role for the Hypermotard, which struggles for sales in just about every market except Italy.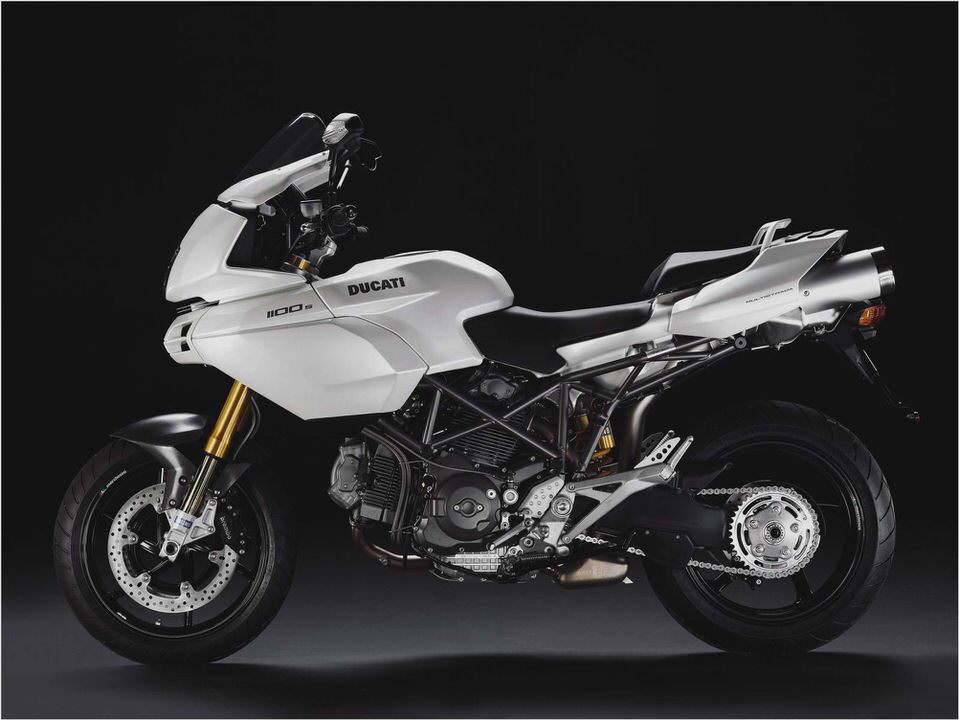 A weaker component to the otherwise robust Ducati model line-up, the Bologna Brand is surely eyeing a new way to get sales going again for the Hypermotard. Getting pressure not only to consolidate its engine line-up to fewer models, the march away from air-cooled engines continues, as emission standards continue to increase. Seeing the strong sales of the Multistrada 1200, especially the cheaper base model, everyone expects Ducati to release an 848 version of the Multi.
Since a water-cooled Hypermotard would crossover too greatly with a smaller-displacement Multistrada, it makes perfect sense then that Ducati would combine those two models into a single unit (Multitard anyone?). Distinct enough from the Multistrada 1200, both in terms of displacement and form-factor, the 2013 Ducati Hypermotard 848 could be positioned to take advantage of the best aspects from both these machines, which is exactly what Ducati appears to be doing aesthetically from what we've seen of the bike thus far.
Expected to debut in November at the EICMA motorcycle show in Milan, time will tell what Ducati has up its sleeve, but there is considerable buzz regarding this bike, both in out of Ducati HQ.
Top 5 Related Posts: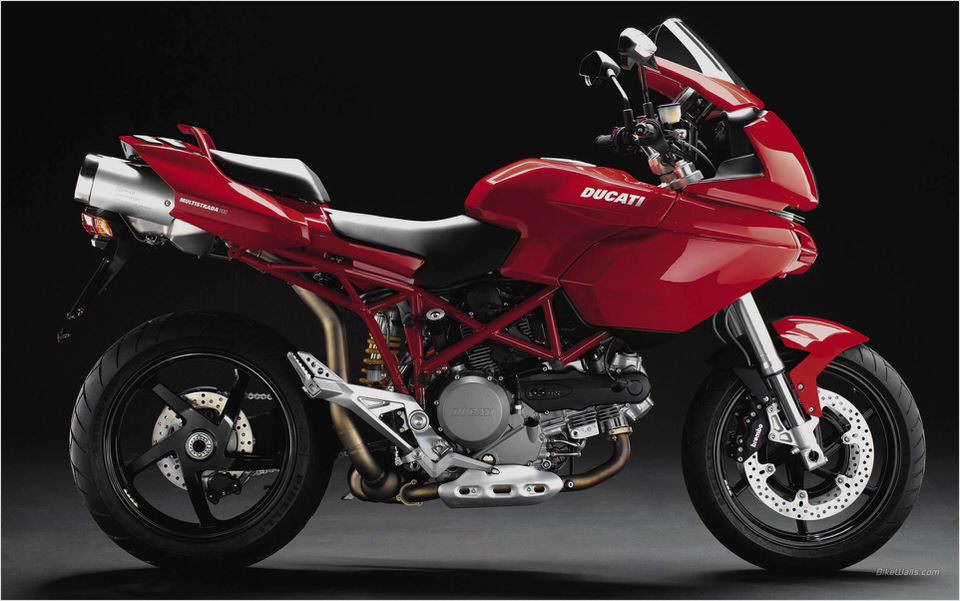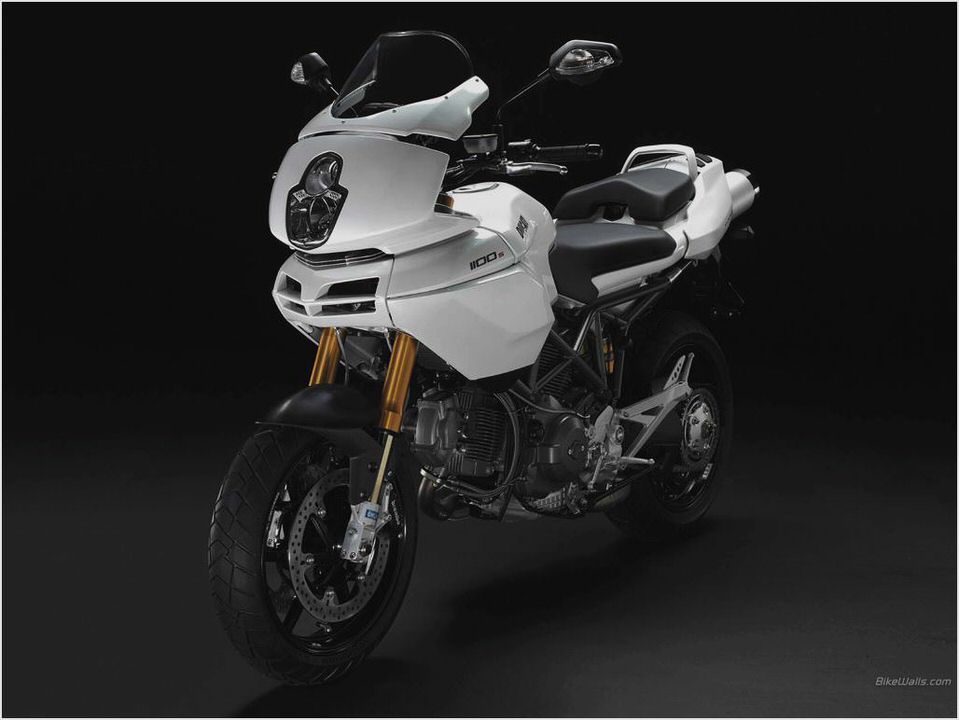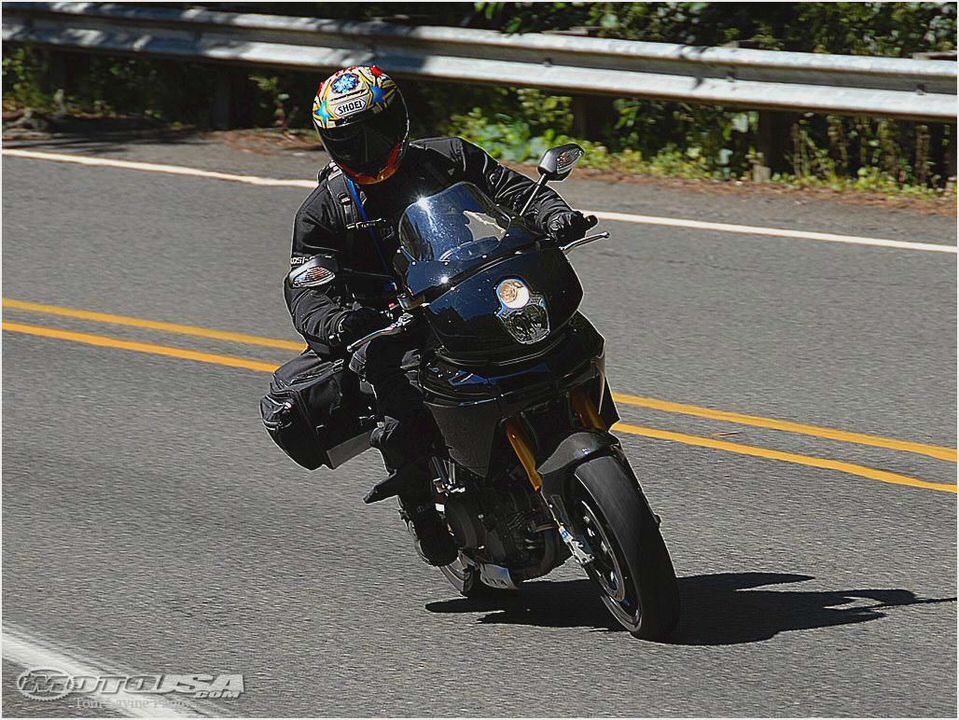 DRS53 – Ducati Monster S4R / 696 / 796 / 1100 Rearset
2007 Ducati Sport 1000 Bike Test – Motorcycle USA
2010 Ducati Hypermotard 796 Test
Back To Classics Ducati Mike Hailwood Replica
Ducati Multistrada 1200 vs BMW R 1200 GS Feature Autocar India