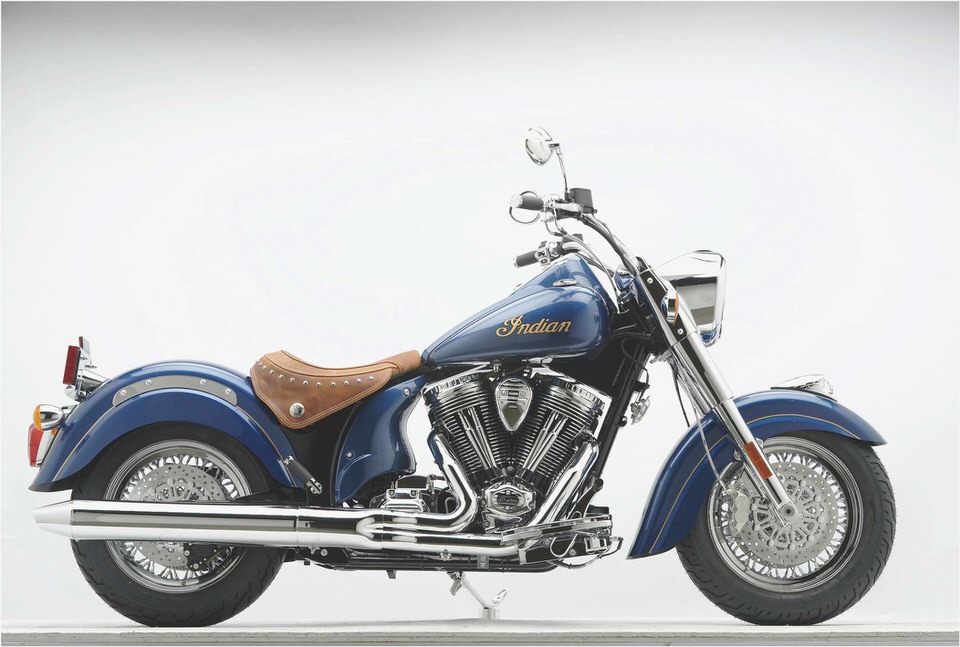 A real piece of motorcycling history. the Indian Chief. The classic, art deco lines of the Chief's fenders are timeless and as visually pleasing today as they were when they were originally designed in the 1930s. We've taken the full skirted rear fender design and used the shape to create a luxurious recliner with a nostalgic touch.
Include genuine leather upholstery and a range of authentic motorcycle styling options and you're ready to roll.
This extremely comfortable lounger includes your choice of genuine leather colors and styles for a custom touch. Shown above we've used our Bomber Jacket leather to enhance the vintage look, Sand leather gives a very rich appearance on the two models shown at right. Our recliner includes leather pillion pads (armrests), fringe, studs and conchos if desired.
The stitch pattern and layer of soft touch foam provides a truly luxurious feel.
Both the front and back are finished so that it can stand in the center of the room if you prefer rather than pushed against a wall. Handy storage is included inside the fenders and is accessed through the openings below the armrests. For a real touch of class, the chair plugs into standard 110v household power for the lighting fixtures built into the reproduction Indian tail lights.
A handy dimmer switch located in the left storage compartment controls the brightness of the lighting.
As a final finishing touch we include chrome fender tips and an Indian head shifter knob on the recliner handle to control the angle of the back. These pieces of detail are actually reproductions of the hardware used on the `40s era Indian motorcycles. In the photo below, you will also notice the use of the vintage reproduction tail light from the Indian Chief.
Corbin's Indian recliner is available in a variety of paint schemes and your choice of colors available from PPG reg. Pick out your colors at a local paint shop and supply us with the codes and you're ready to go. Don't forget you also have a choice of high quality Italian leather materials to use for your upholstery.
You can take a look at the various materials we offer by visiting this page. Classic style tuck and roll stitching and genuine leather fringe is included.
Corbin's Indian recliner is also now availalbe in primer if you prefer to lay down your own paint. We will supply the piece completely assembled with the body components guide coated so it's ready for its final block sanding.
Corbin's Indian recliner chair was awarded US Patent #452,780 .
2014 Indian Chief Classic, Vintage and Chieftain: MD First Ride (Part…
Indian offers glimpse of next production Chief – Autoblog
Vintage Indian Motorcycles – Collector Information Collectors Weekly
Indian Chief Vintage India, Price, Review, Details, Specifications
2009 Indian Chief – Classic American Motorcycles – Motorcycle Classics