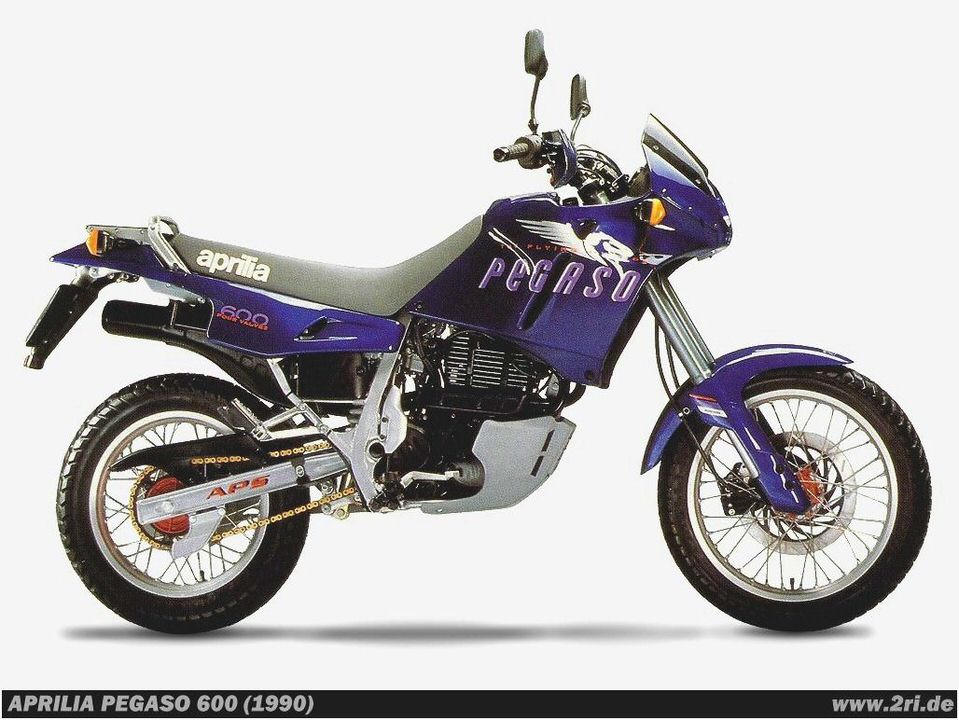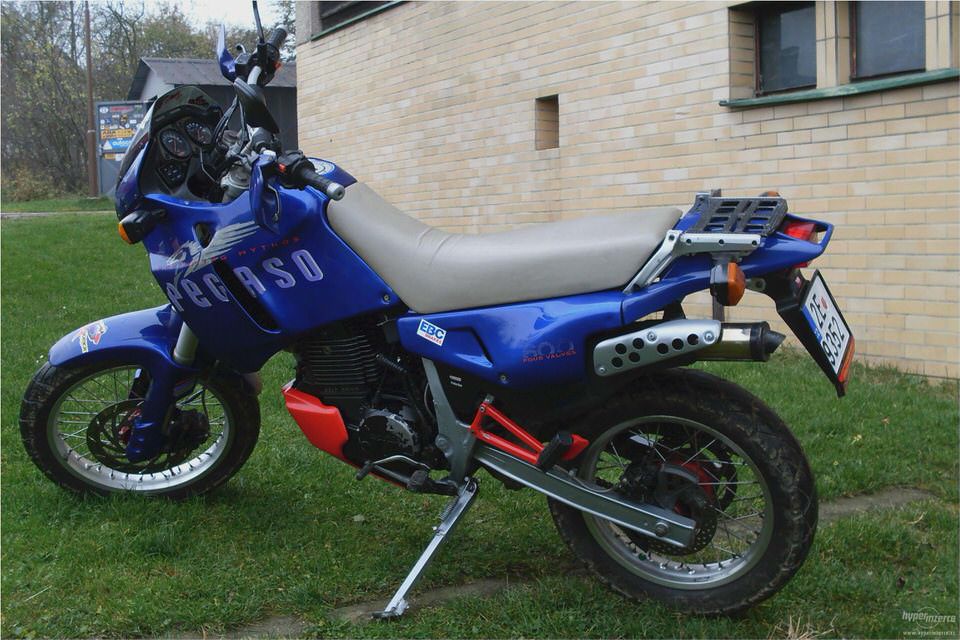 Moto.it / Motormag / Motociclismo Test 1 Test 2 / Motocorse / Motonline / Motoring.co.za / Motogossip.it / 1000ps.at / Topmoto.it / Top Speed / Motorfreaks.nl / MMototest.be / bma-magazin.de / MCJournalen.no / MC24.no / Visordown
Road Test: Aprilia Pegaso 650 Strada
By Tim Dickson
Aprilia's Pegaso is re-born for a new generation of style-conscious funky stunters, and it's not half bad for the rest of us, either. The road-ready supermoto just got practical.
If a new bike launch's opulence is a measure of the importance of that machine to its manufacturer, then the Pegaso 650 Strada must rank as Quite Important to Aprilia. Either that or, by presenting the new supermoto street tool to the world's press in one of the fanciest hotels I've been allowed into, Aprilia are making the point that their money concerns of recent times are well and truly behind them. Perhaps both.
On the face of it, an update of the Pegaso 650 single-cylinder big trailie-style stalwart of Aprilia's range doesn't strike the casual observer as a tool worthy of great attention. But it's got history. Big singles have always been big business in mainland Europe, and the Pegaso 600 was the firm's first big bike.
In the past 15 years it has sold over 50,000 units in various incarnations.
This version, the Strada, has dropped nearly all vestiges of off-road pretensions and is re-born in unashamed supermoto guise – and it's an association Aprilia are proud to make, having taken the World Supermoto S2 title in 2004.
Motive power actually comes from Yamaha, specifically the Italian-built XT lump. There isn't quite the punch you might expect from tickover, and it needs 3000rpm showing to really start to move. Give too much of a handful below that and the Pegaso responds with a wet-fart-under-a-bath-towel note from the twin exhausts, and little else. But the motor has been breathed on by Aprilia to sacrifice bottom end urge for top end go, and there's a fair amount of it.
The mid-range is punchy and it's strong at the top – although all that should be qualified with the words 'for a single'.
The chassis is more than a match for the 50bhp motor. It's relatively soft but very well balanced and impressively stable. The suspension and Pirelli Diablo tyres had barely woken up before ground clearance ran out, and it was backed up by exceptionally good – bordering on too good – brakes.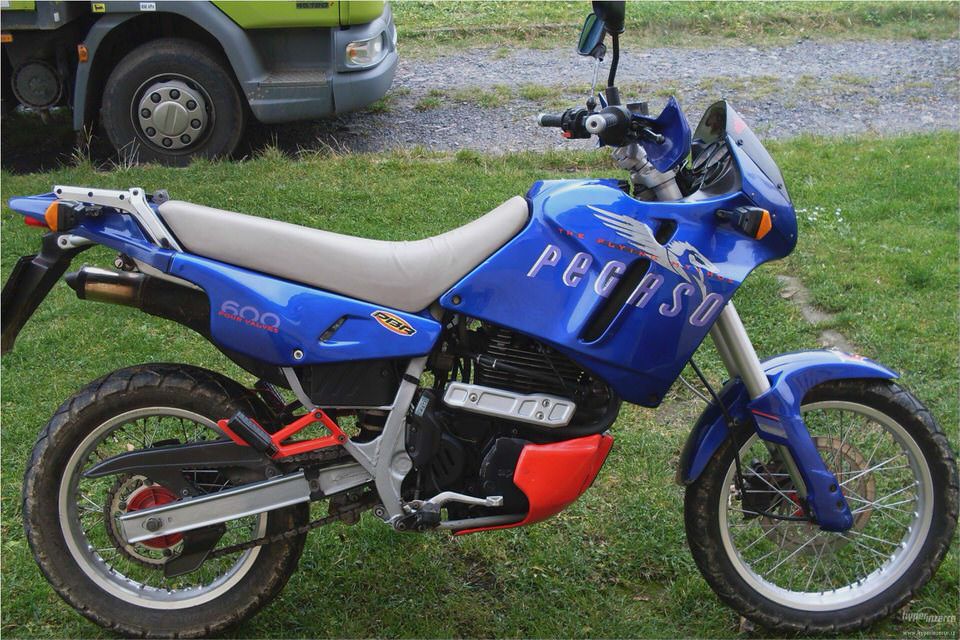 The single four-pot Brembo caliper up front (one half of a Mille's front set-up) is enough to stop the Pegaso on its nose from any speed it can reach – Aprilia claim a 106mph top end – while the rear does enormous skids.
And if it's that sort of behaviour that appeals then a Pegaso could be right up your urban backstreet. As a sharply-styled stunter it has a lot going for it, and as a supermoto race-rep it's harder-edged then the XT660X and quicker than Honda's softly-softly FMX650. It looks good and is surprisingly well-equipped. The LCD display had at least two clocks, two trips, a stopwatch and loads of other stuff I couldn't work out, all operated by a toggle switch on the left hand switchgear.
Why hasn't anybody thought of that before? Another nice touch is the tank-top cubby hole, opened by a button on the switchgear, and only when the ignition is switched on. Neat.
Perhaps the biggest obstacle Aprilia has to overcome is convincing people to consider one in the first place. The near-five-grand price tag places these machines firmly in CBF600 territory and not far off Hornets and FZ6s and, for many, those machines are a much more attractive all-round proposition. But Aprilia are pitching the Pegaso as a fun tool first, and a practical commuter second – or maybe third.
Younger riders shopping for their first step to big bikedom would do well to find their feet on something as easy to ride yet entertaining as this, and the style conscious ones may well find themselves looking at the Aprilia over the worthy but bland CBF and its ilk anyway.
VERDICT
Good looking, well put together and goes well for a single. Supermoto kicks with real usability, but price may be an issue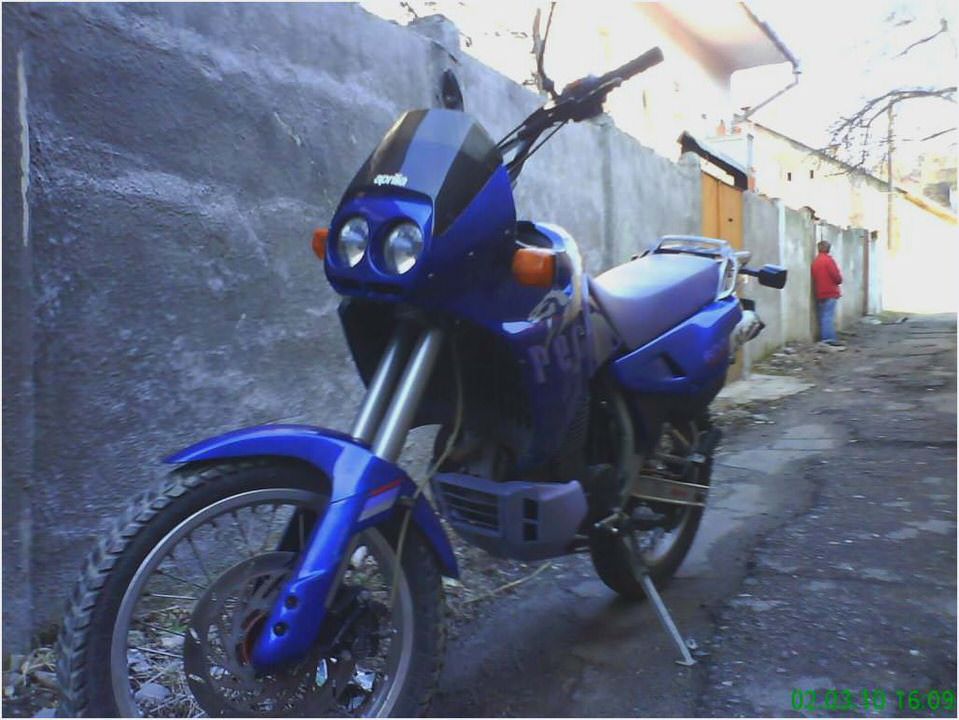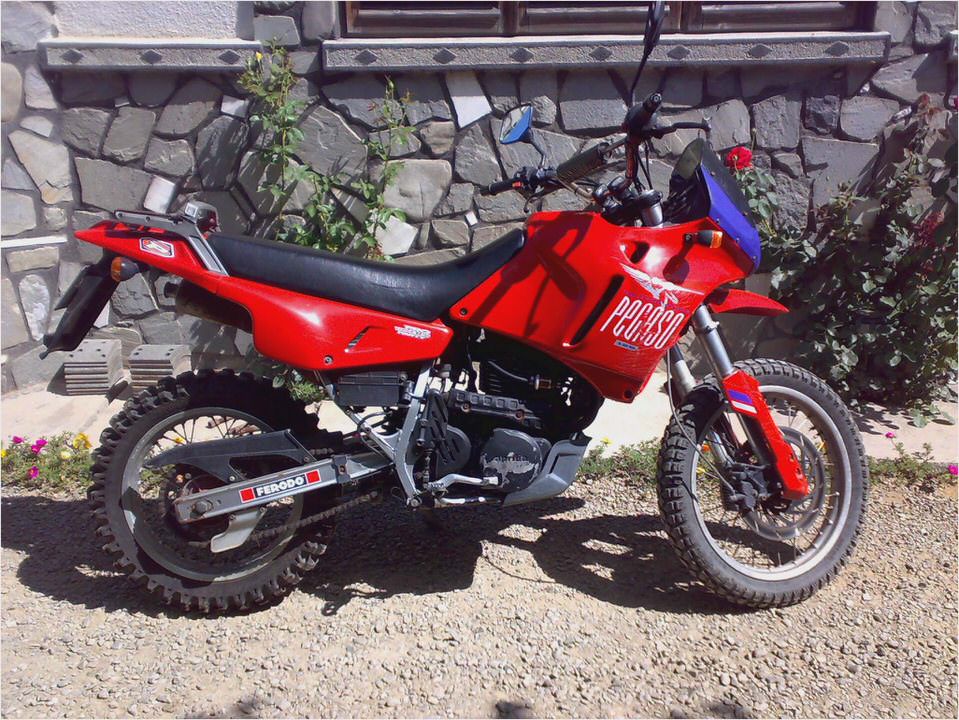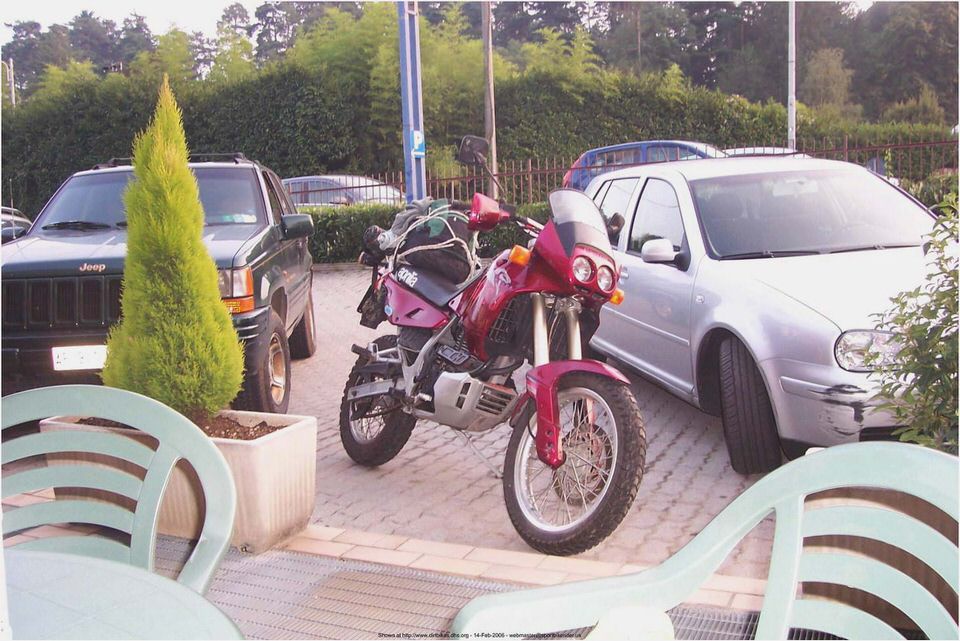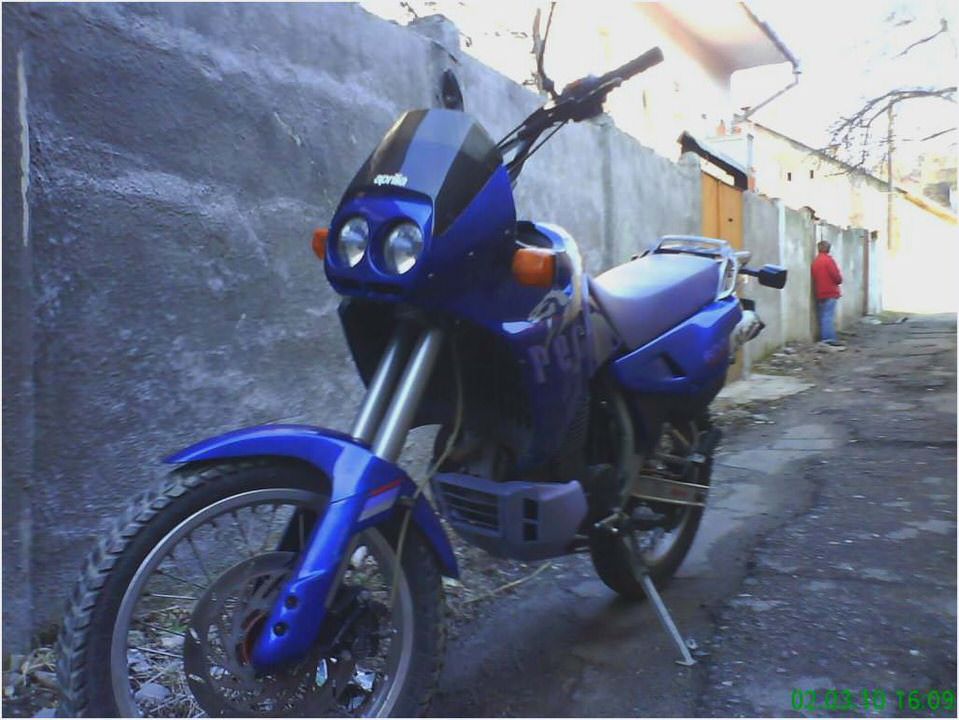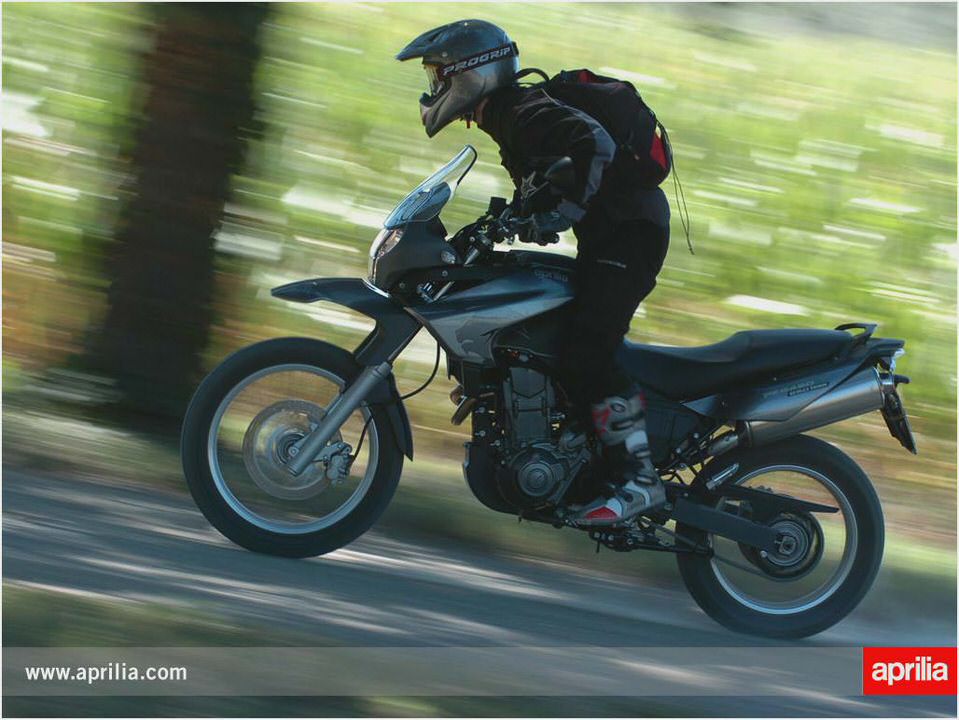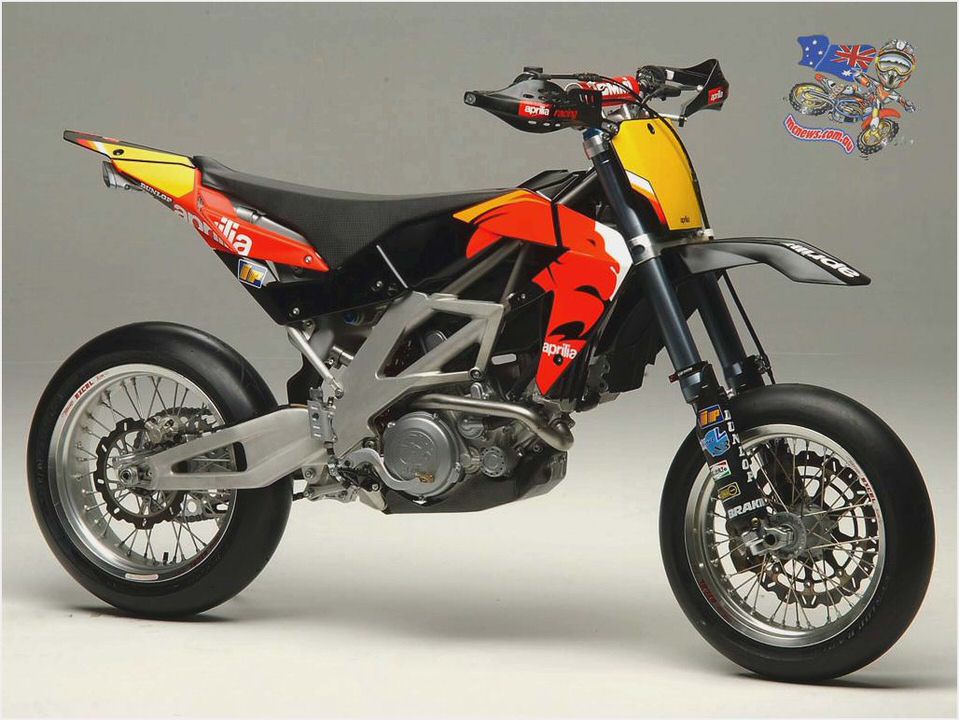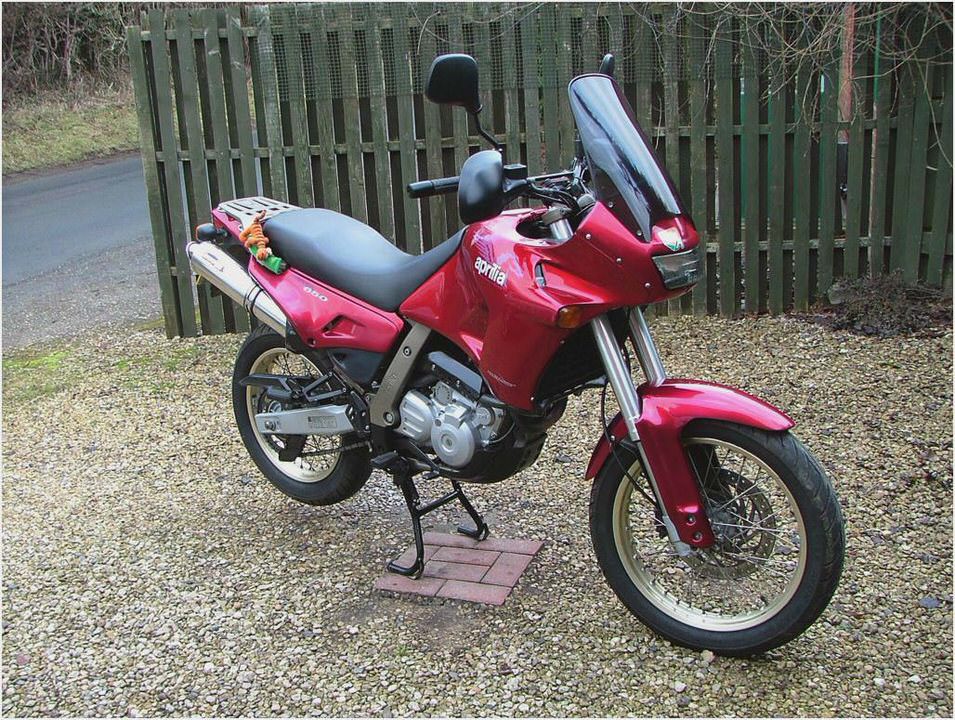 DAYTONA BEACH: Earnhardt Jr. wins 2nd Daytona 500 a decade later – MSNewsNow.com…
Test Aprilia RSV 1000 R Factory Motors TV
Test Comparatif Piaggio Beverly 500 VS Aprilia Scarabeo 500 Motors TV
Aprilia RSV4 Factory vs. The Diamondback – Road Tests: First Rides – Visordown
Scarabeo 50 2T Special Edition Scooter News and Reviews Scootersales