Is two-wheel drive still crazy, after all these years?
AWD evangelist Steve Christini
A year ago, at the Indy trade show, Steve Christini told me that he was shifting emphasis from his 'all-wheel drive' motorcycle kits towards building and selling complete bikes. Now, I see that Steve's company is offering a road-legal supermoto-style 450 that incorporates his system for delivering power to the front wheel. That makes Christini the first OEM I know of with an AWD motorcycle intended for use on asphalt.
A few years ago, Rodney Aguiar–who works with Roland Sands–fit a Christini two-wheel drive system to one of Sands' 450cc 'SuperSingle' road racers. That was probably the least closely guarded two-wheel drive road prototype though ultimately that experiment failed to determine whether two-wheel drive is Next Big Thing in road bikes, or another dead end.
But the question isn't, "Would 2WD be the biggest safety advance for real riders on real roads since ABS?" Frankly, I'm already sure that's true. The question is only, "Will you see it in your lifetime?"
Before WWII, several manufacturers converted conventional bikes to 2WD for use in trials competition. The use of same-size front and rear wheels, and simple girder forks, made it relatively easy to use a couple of additional chain drives to drive the front hub off the countershaft.
The challenge of getting power to the front wheel became more complex when telescoping forks became the de facto industry standard. Still, dozens of inventors have cobbled together systems using various combinations and permutations of shafts, chains, and cables, or hydraulic drive.
The most (commercially) successful was a Californian named Charles Fehn, who created the Rokon. It's hardly changed at all in 50 years. The large disc wheels are hollow, and Rokon points out that they can be used to carry extra gasoline or water.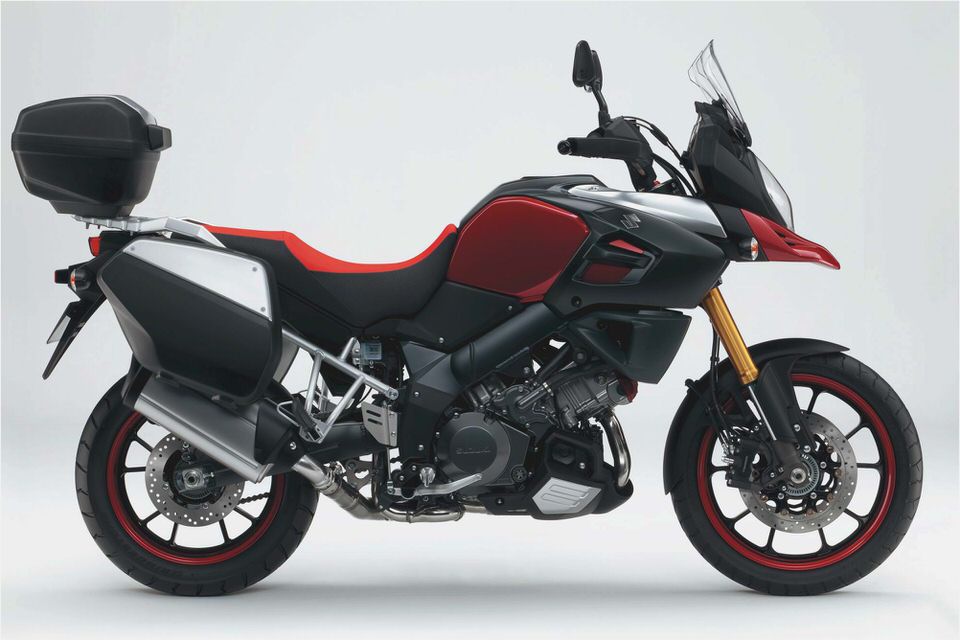 If left empty, they apparently make the bike float. Off-road? Heck, you can use this thing off land .
The success of the Audi Quattro automobile in the early '80s was probably the impetus for Suzuki's two-wheel drive Falcorustyco concept bike, shown at the '85 Tokyo Motor Show. It had hub-centre steering and hydraulic drive. The Falcorustyco was purely a concept, although the following year, Suzuki showed the Nuda.
It had mechanical drive to both wheels and looked tantalizingly close to something they could build and sell.
In the early '90s, Yamaha took the slightly less farfetched GTS1000 into production. It's been reported they planned to produce a two-wheel drive version. They licensed James Parker's RADD suspension technology for the GTS, and that system was well suited to 2WD.
In fact, Parker had patented a 2WD version of his own.
How to Change the Oil on a Burgman 650 Executive Suzuki Burgman
Suzuki 1400 Intruder Review
MRTI: Pigot, Enerson take Winterfest titles; Brabham leads Lights testing…
Suzuki GV1400 Cavalcade – Wikipedia, the free encyclopedia
Suzuki Drz 400 – Noe Sloan's Site