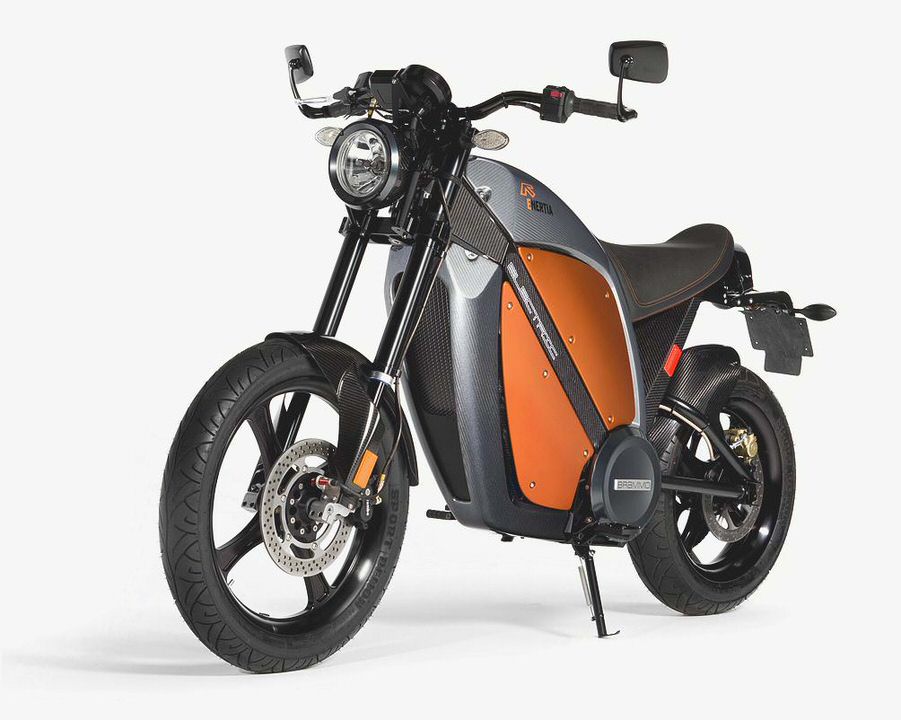 Motorcycles: Positive Charge
MAY 01, 2008
The bicycle jockey was working so hard at being good. Perspiring profusely, he downshifted and then stood up to grind his pedals as he approached the Broadway Bridge in Portland, Ore. I waved and smiled while I shot past him on the Enertia, an electric motorcycle that eliminates the guilt from vehicular pleasure. It is a mean, green, silent machine from Brammo Motorsports, the Oregon company that produces the Ariel Atom track/street bullet.
Brammo claims that the Enertia produces one-sixth of the amount of emissions that the Toyota Prius does.
Like the Ariel Atom, the Enertia is lightweight and quick. It can exceed 50 mph and has a range of 35 to 45 miles. Brammo is selling a limited-edition version of the Enertia, which features carbon fiber bodywork, for about $15,000, which is roughly the price of a BMW motorcycle.
The standard Enertia, with an aluminum frame, is priced at about $12,000.
The bike is powered by a DC motor—the size of a small farm cheese—that is snuggled neatly between the footrests. Hidden under what looks like a gas cap, just forward of the leather seat, is a receptacle for an extension cord. A complete recharge takes about three hours and only a few cents' worth of household power.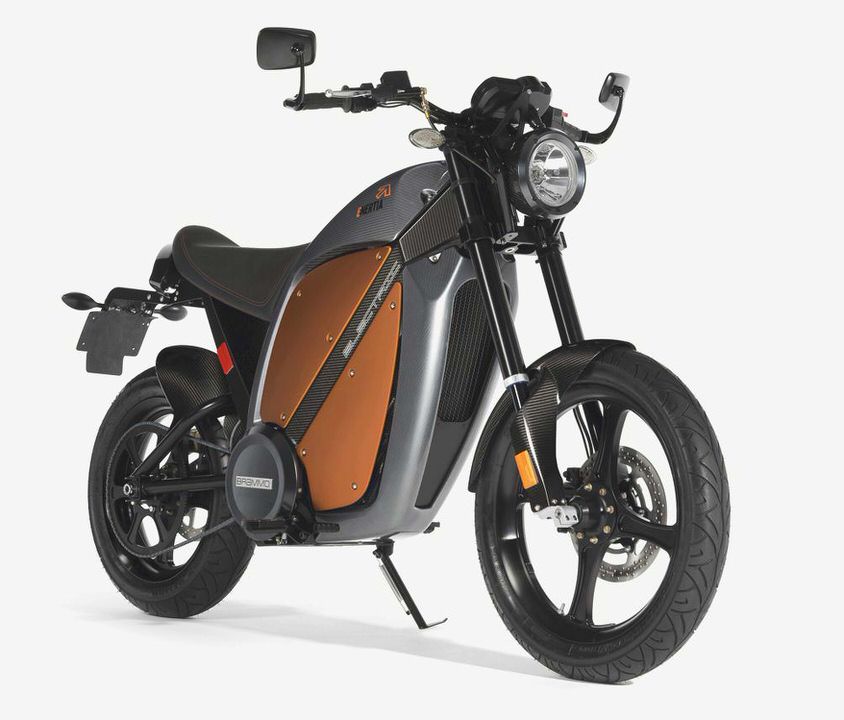 The dashboard displays include an LCD graph that indicates the amount of reserve remaining in the battery. It lets you know how much farther you can travel at your current speed. (Hammering the accelerator flattens the graph.)
The Enertia's compact mill develops robust torque silently and suddenly—from zero rpm. As I rode around Portland, I continually had to remind myself not to grope for a clutch lever that does not exist. Because of the bike's direct driveline, blipping what would normally be the throttle while the bike was at rest would pop the bike forward, surprising the occasional pedestrian.
The Enertia has a USB port that allows you to tune the bike's acceleration curves. Packing a torque-to-weight ratio close to that of a Hemi 'Cuda, the Enertia has wheelie potential, if you can make the proper adjustments with your laptop.
The Enertia is designed for commuting, and its feathery weight and dirt-tracker steering make it easy for you to dodge potholes. With a Brembo front (and rear) disc that will stand the bike on its nose, an all-day seat, and enough acceleration to allow you to dart through traffic, the Enertia can make sport of rush hour. Because it has the parking profile of a bicycle and emits no smell or noise, the bike also is ideal for prowling the urban jungle.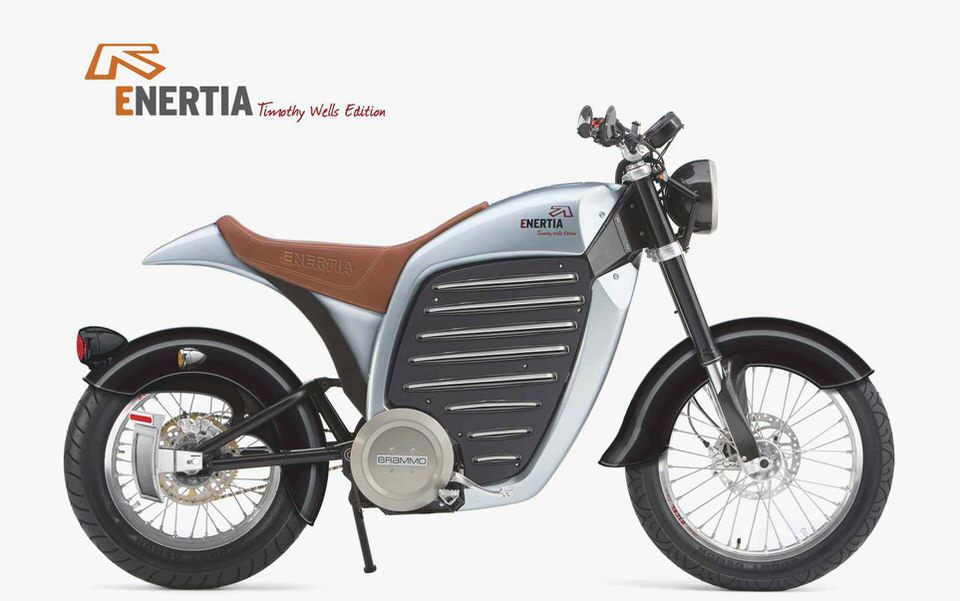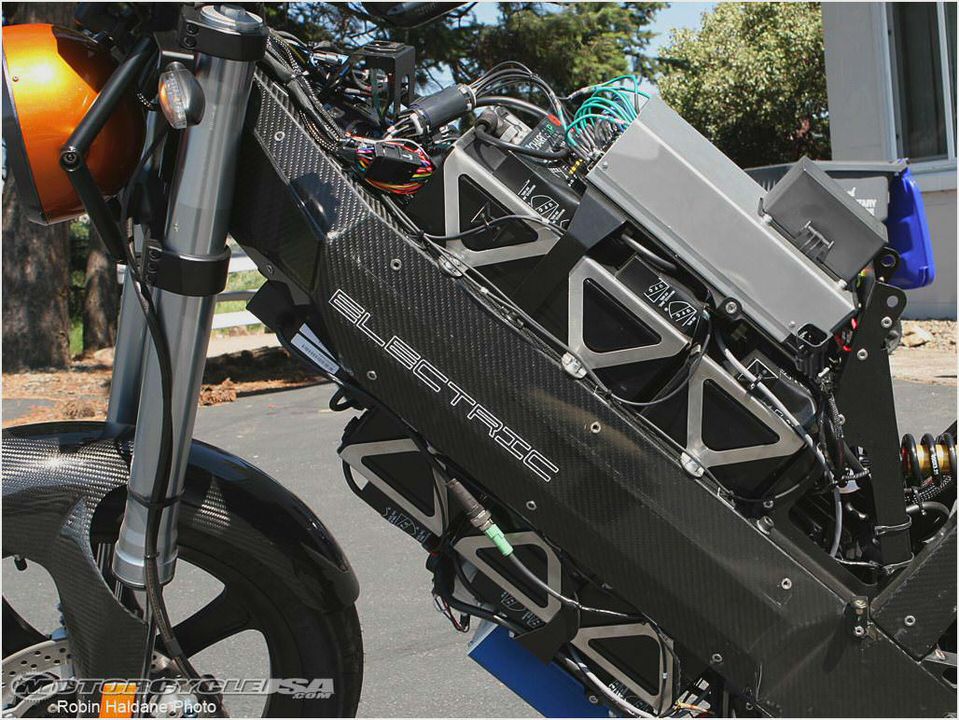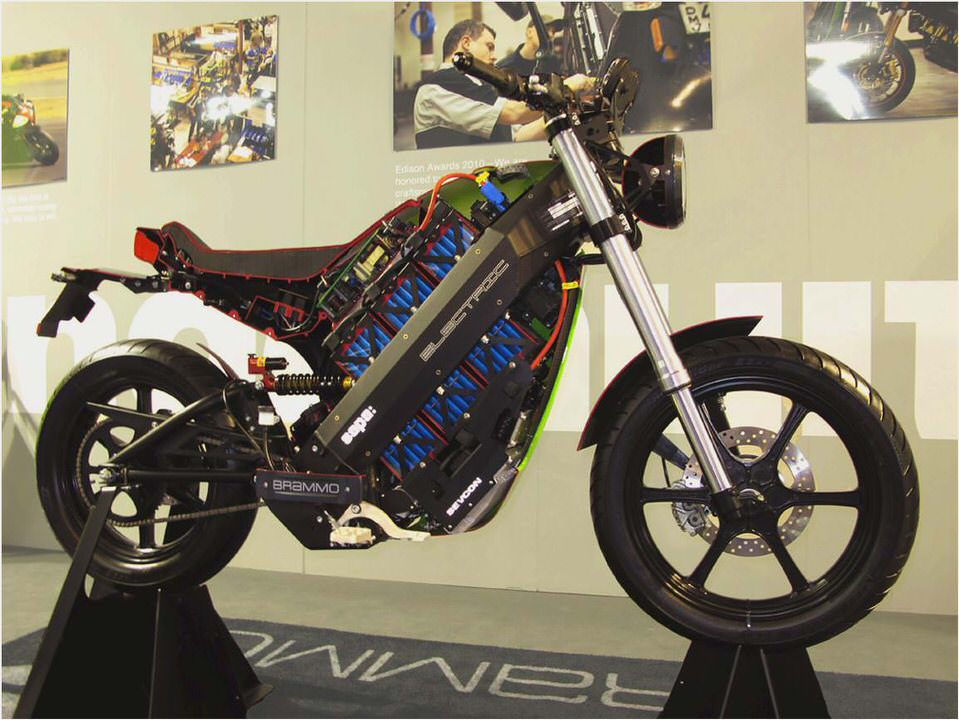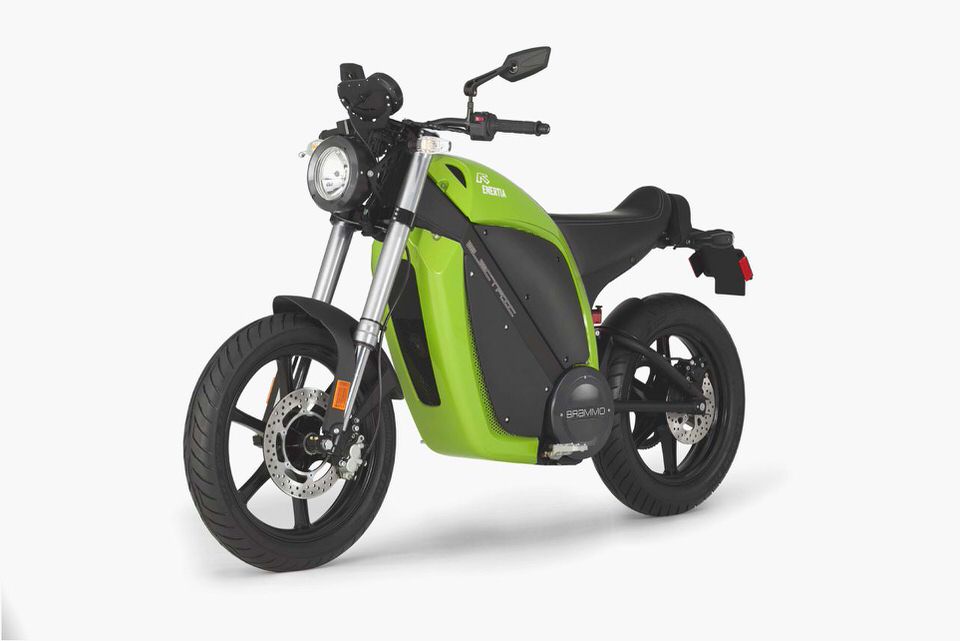 Brammo scores Hong Kong government deal Tech News and Analysis
Brammo teases Empulse electric motorcycle details ahead of May 8 unveiling…
Enertia: Can Brammo move product with this name? : The Name Inspector
Enertia electric motorcycle
MD Quick Rides: 2012 Zero S and Brammo Enertia …