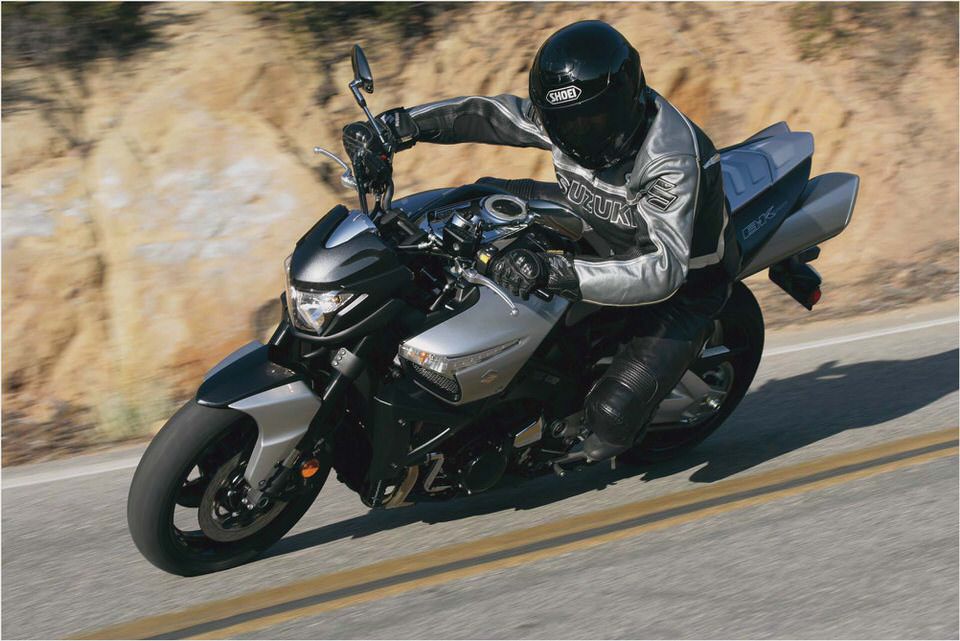 Day 1—Pick-up bike on Monday, May 1, 2006:
12:30PM – Received call from "Vista Jim" at Vista Kawasaki in Dayton, Ohio that my request for the first available ZX-14 to his dealership had FINALLY been fulfilled. Appointment was made to pick up the bike at 3:00PM.
3:00PM – Arrived to pick up bright red 2006 ZX-14. Naturally, my new leathers are black and blue, but as Murphy would have it, this bike was a 'no match' to any leathers I have ever owned. Damn, 66% chance of NOT getting red, and the red bike was the first to show.
Oh well…I have parts to make, and the red does look good in a Ferrari kind of way.
3:45PM – Leave Vista Kawasaki with the bike (1 mile on odometer) to return to the office so I can show the new toy to the guys. Install a tank protector pad to prevent scratching from my jacket. Button up and leave for a quick trip home for more riding gear (2 miles.) Decide to take more scenic route home; arrive at home with 7 miles showing.
4:45PM – Depart for our dyno facility. Stop for 2 gallons of 89 octane fuel, although the sticker says 90 minimum. I hate 92 octane, it kills power!
I want to run 87, but I'll play it on the safe side with 89 on the new ride. Who knows if it will ping when it gets hot?
During trip, noticed heat from engine as fan turned on quickly—much sooner than most other bikes. Good! Better sooner than later.
Arrived at Dyno:
160 SAE/163 STD RWHP-Hot, 17 miles on odometer.
Bike runs way rich from 8K up to limiter. I'm sure it killed power, but how much? May be a built in safety feature? I need a Power Commander in a BIG WAY!
Guys on boards will swallow their tongues when I post these results! Oh well, I know better. Time for some break-in miles. Left Dyno for Tony's house.
Not excited about roll-ons with 05 GSXR-1000 making more power and weighing 100 pounds less.
The 14's a GREAT bike to ride…even in heavy traffic. Heat from fan gets your attention, but the bike cools right down once moving again. Heat can not be felt while moving.
Arrive at Tony's with 25 miles on odometer. After a brief talk with Tony, we take off for a ride to our favorite roll-on spot. (Tony rides in blind-spots…will have to speak with him about this.) We arrive at our favorite spot. Tony's bike is at stock ride height.
Must roll from 2nd.
First roll (with the 1000 in 2nd and the 14 in 2nd) – Tony jumps 6-8 bike lengths instantly, and then we stay glued.
Second roll – I hit from 1st, Tony in 2nd, and I smash limiter.
Third roll – I missed 3rd gear. Adjusted shifter down so pinch gap matches dimple on shaft.
Fourth roll – I try from 1st again. We stay side-by-side until I hit the limiter in 5th. Going way too fast to watch tach on a road! Neither bike pulls away. I'm impressed for a 14 to hang at all.
Aero's, Ram Air and big torque must be working very well together.
Fifth roll – Tried again. Smacked limiter in 1st. Too difficult, Leave to go eat.
Tony rides 14 to the restaurant. Says that it's smooth, powerful, and feels smaller than it looks. Rode his old Busa at Mid-Ohio; says he would like to try the 14 there also.
Arrive back at house with 89 miles on odometer.
Day 2—Drag Strip on Tuesday, May 2, 2006:
Dyno chart after 124 break-in miles
185 lbs in shorts before shower=200 suited. Ugh…less weights and food, and MORE RUNNING!
Low Barometric Pressure–really hurts stock bikes. DAMN! It's raining until 3-ish. Clears up enough for hope, so I leave work for shop at home. Yea.
Attach wrist kill, and add pump gas. Grab BP 93 from dirt bike trailer; no time to stop for pump gas on the way to the track, and I don't want to upset testing with VP, etc… Adjust chain; add Brock Vista stickers, 38 psi in rear tire, and 36 psi in front (new tires.)
Head to Two Wheel Tuesday at Kil-Kare raceway

Summary of test session: Glutton for punishment. Try as ridden in Vegas, but TOO DAMN DIFFICULT TO RIDE. I don't have the patience! Three 10.30 something's, and I want a strap.
DO NOT preload shift lever before blipping gas! Lever will not return quickly enough after preload 2nd-3rd and 3rd-4th. 1st-2nd is perfect every time.
Switched to semi-synthetic motorcycle oil, adjusted shift lever and chain, but did not help. Change in riding style helped most. Most likely won't be an issue as bike loosens up. Called Gadson and confirmed that his personal ZX-10R had the same issue before it fixed itself with brake-in miles.
Bikes in Vegas were broken in already– that's what I get for ignoring break-in procedure!
Tell new ZX-14 owners to stay away from track before 1000 miles. I'm sure most will anyway.
Gas tank vent makes noise. Hissing stopped me in my tracks after loading bike.
Clutch is too soft for me. I can't get the bike to move the first 20 feet. FIX!
9.70's at 142. Taking almost a year off from the drag strip makes me feel very uncomfortable. I need MORE PRACTICE!
117 MPH 1/8 = 142 MPH…Basically the same as a Busa runs slammed with a clutch mod. Oh sh#t. Rickey and Schnitz are ringers. I feel totally average and too big to be fast anymore.
WOW…if I am struggling so much, then what will the other new owners be doing? This is very frustrating. Are they going to be pissed at me, Scott, RG, KAWASAKI….
Day 3 – "Wrenching" on Wednesday, May 3, 2006:
Reconfigure ZX-10 Power Commander to function on ZX-14.
ZX-10R Power Commander being reconfigured to function on the ZX-14
Remove body panels and gas tank. Time consuming, but very straight forward.
No room to work! Ability to simply unplug throttle body connector very difficult. Very tight running PC wires, but accomplished. Little or no room for anything else.
T he biggest item that will fit under the seat is a power commander…..you could fit a ham sandwich, but it will get smashed!
Suzuki GS 125 ES – Retro-Renault
Suzuki Dealers Kawasaki Dealers Victory Dealers Peugeot Dealers…
Suzuki DR650 Seat Page
2001 Suzuki Bandit 1200S
Suzuki Motorcycle Ghost Brackets