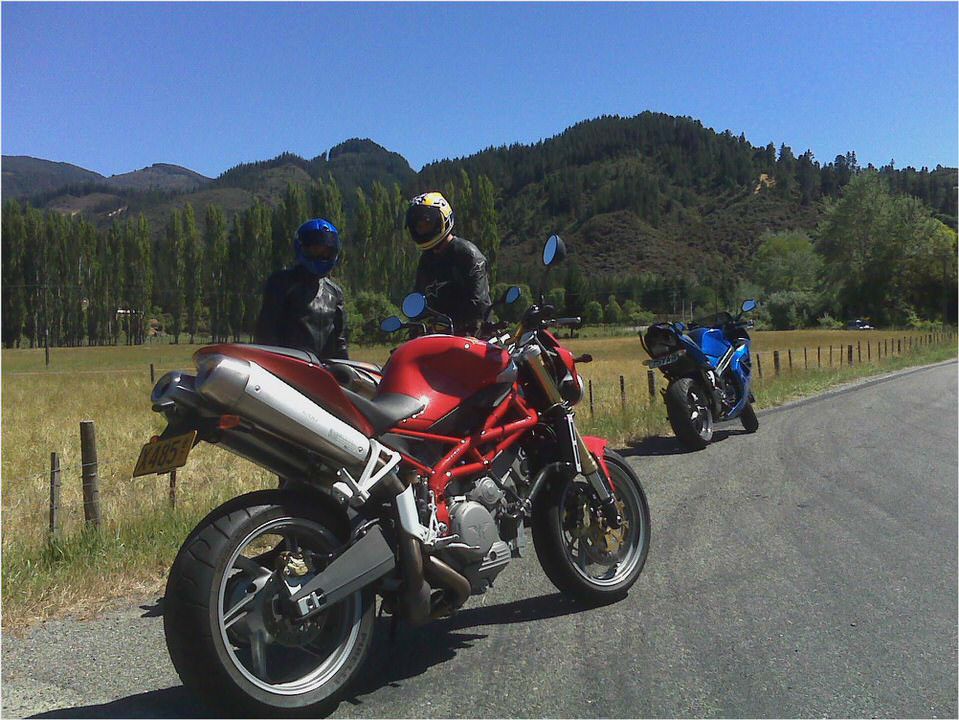 Hi you people. I don't know how many of you knowing about the Italian brand – Moto Morini.
Well, here it is, dynoed with 138hp at the rear wheel (that is veloce 2008 spec with race ecm). Without getting into, too much details, you can look that up yourselves at moto-morinis homepage.
All i can say that the 2008 model has Ohlins rear Shock and a slipper clutch also.
This piece i demo-drived, was from 2006/2007 and it had no slipper clutch.
This unit i did drive, a Corsaro with the Termi pipes + the latest race ecm. The owner had the Termi + race ecm bought and mounted himself during 2008. The Termi sounded really brute without the inserts.
We took them out for some roaring ear-terror!
The 2008 Corsaro Veloce has some serious features as of original. So this bike is nice, i think it might be a true all-arounder (the comfort for passenger seems very good). I think this is a better option than Superduke, the power increase is felt – very much more torque.
There is no question this bike is a serious contender. Looking closer to dyno-tests and this bike proves muscular enough to take a fight with RC8.
Looking at the bike it looks like a mix of Ducati Monster and somewhat – a Buell XB 12s.
Mostly because of it's headlight configuration and the fly screen. The bike has a nice cockpit. You sit like a king here. The tank is way better sculpted than all XB's. You sit very good, and the handlebar is perfect for comfy guys/girls.
Oh, and you can do some serious driving also – believe me!
When going fast and doing serious braking or gearing, atleast i appreciate the way i sit and the sculpted tank. Also, the comfort at this bike beats Buell XB and Ktm Superduke. The bike still has very similar character to that of Superduke and even RC8 (XB is weaker).
I talk of the feel, of the engine and the acceleration (very freaking good.
Well, the injection still could be better (as with 1125R which is much much worse), especially under 4000 rpm. I can't say how it reacts with a power commander or if it is a difference if going with a 2008 year model.
I just had her going 210km/h (approx 132mph) and no wobble (remember, this bike has no steering damper). Going very fast into a corner, braking hard and then pushing hard out of the corner, made some wobble appear. Not that it made me fear, or lose handling.
Note, this bike had bad suspension settings (in my opinion).
Most of you, doing Sean Highbee settings for your XB, have very much harder/ stiffer settings.
This bike was to soft on preload (rebound and compression could be overlooked also) and it was especially noted when braking (especially in the front). Braking into a corner etc.
You should know, that this bike has very much better suspension than any Buell. Really stiff, 50mm forks from Marzocchi and Ohlins (2008) in the rear.

The brakes eats the Buell XB series and 1125R as nothing. These are brembos and they do make a difference. I can say, the XB go faster round a corner, it doesn't take the Buell here. But the M.M.
1200 has more power and takes off hard.
It pushes 123Nm were the Buell offer 110Nm. The limiter goes to slightly below 9000rpm and this unit invites to serious action. Ask me, i say, i would buy the Veloce before KTM Superduke and Superduke R. Even before RC8.
This bike has all that you need if we look at it, from a mature perspective.
The XB, as mentioned, corners faster. Looks and quality appeal i can not say anything about.
But it surely looks promissing.
The black was the demo bike, two red were new 2007 year model bikes. Black and red is the Corsaro Veloce, Red/gold/silver/black is Corsaro.
As for extra, you can set brightness of rear light + that there is a gearing indicator + many other features in the display.
I would say, the only needed upgrades.
New position lights and some better aka smaller plate holder. Ofcourse, it would be fun gearing it down just a little and still. Keep and eye open for a header without the (ugly) cat + power commander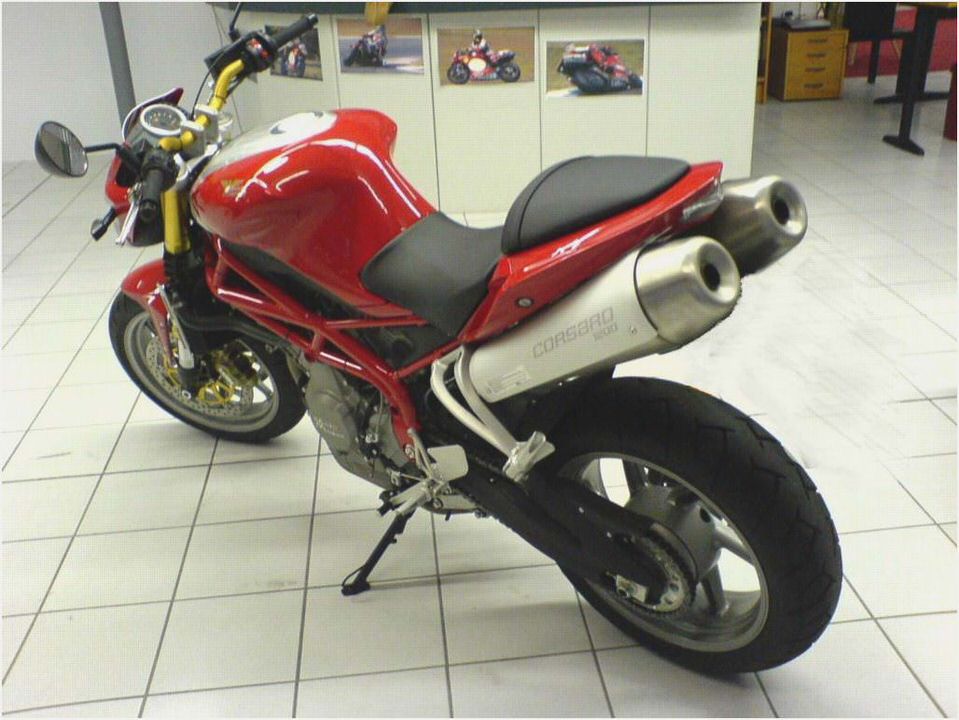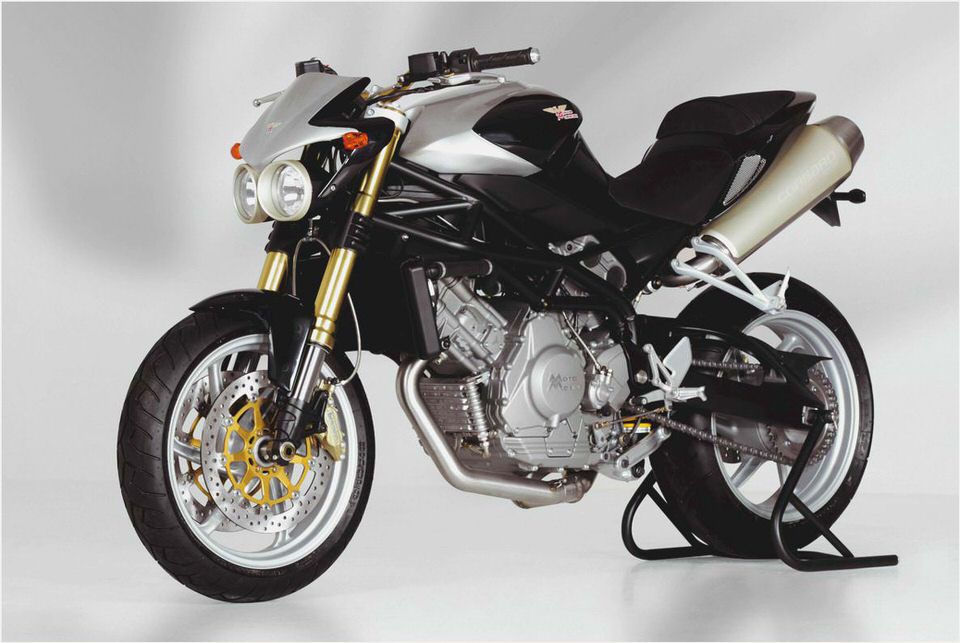 Vardenchi Brings Moto Morini Scrambler, Granpasso To India MotorBeam…
1980 Moto Morini 250 TC for Sale Classic Sport Bikes For Sale
2008 Moto Morini 9 1/2 motorcycle review @ Top Speed
Bikes Moto Morini
Motori Franco Morini