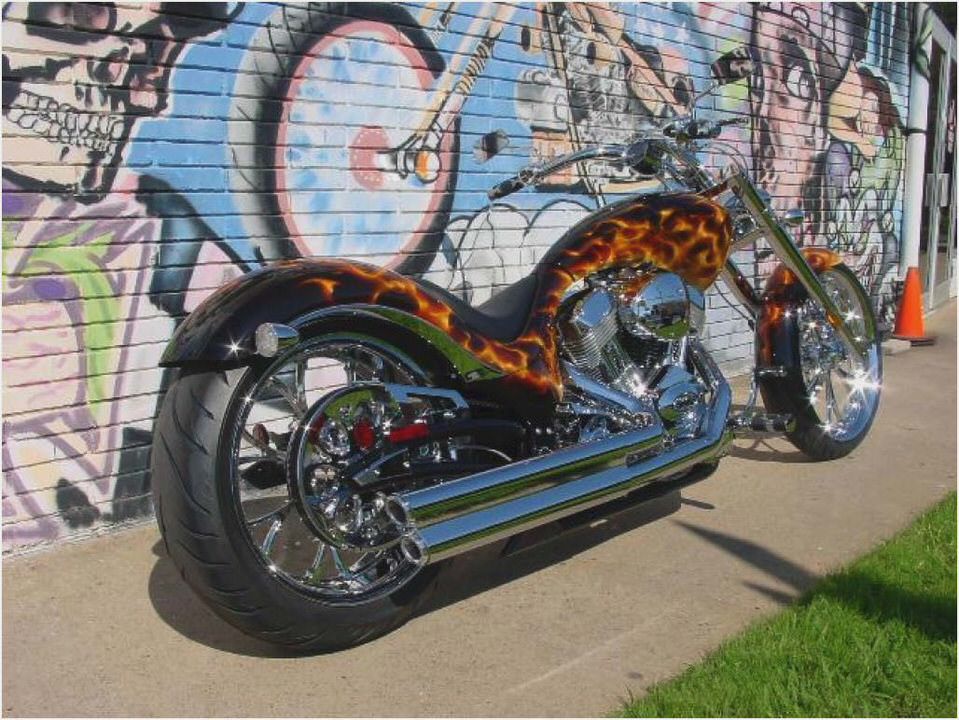 Big Dog Wolf description
2010 Big Dog Motorcycles Wolf
5636 Miles
VIN – 5J11PXJB9AW000005
BD Number – PXB10005
Upgrades / Extras Included (Retail Price):
Vance Hines Big Radius Exhaust – $650
SS VFI Module Kit (unlocked ECU) – $560
Passenger Pegs and Clevis – $425
Sissy Bar – $440
Sissy Bar Luggage Rack – $240
Sissy Bar Pad – $190
Sissy Bar Mounting Plate – $75
2-up Passenger Seat – $470
Up for bid is a rare and stacked 2010 Big Dog Wolf with no lien. The bike has Big Dog's Tribal Waves Level Five paint scheme with a candy red base coat, black cherry ghost flame work, and finished in zenith gold overlay and red pinstripes. Not only is this bike a head turner it's fast, sounds incredible and ready for a passenger to jump on the back. What is a hot bike unless you can see someone else's face smiling in the rear view mirrors?
Be careful looking at other Big Dog Wolf auctions as the devil is in the details. This bike comes with all the Big Dog options simply not available for sale. which really centers around the passenger set-up (clevis, pegs, sissy bar, rack, pad, etc).
I am the original owner since 2010 where the bike was purchased at one of the largest Big Dog dealers (Fury Motorcycles, South St. Paul). It has only been serviced by a SS Master Technician and SS Factory Technicians. The SS VFI has over 20 hours in which you're now able to redline the rpms (under 20 hours, the rpms are capped), although I'm not hotrodder.
This was a show bike for me, not a race bike. It's never been ridden in the rain, stored in heated facility (Fury) over the winters and has all of the recommended maintenance. There are a few stories regarding how many Wolfs (Wolves?) were made by Big Dog, which stands at either 156 or 149.
In 2010, there were 10 produced and this is #5 as evidenced by the VIN/Serial numbers.
If you're unfamiliar the Big Dog Wolf, there are several articles on hotbike, cycleworld, ultimatemotorcycling and Big Dog's website which I've linked below. It is a 9.5ft pro street chopper which handles amazing either solo or with a passenger. There are several very unique items on the bike. It's a soft-tail, so the passenger ride is very comfy compared to other custom/chopper/pro street machines.
You'll note the very low seat height, which makes stops a breezes and it's perhaps the most balanced motorcycle I've ridden (due to drive train and low height). The 220 width rear tire makes cornering zippy compared to your buddies riding 280/300mm choppers. The 20 rear rim diameter is a head turner, especially with the rear brake tucked inside of the belt leaving the left side wide open for viewers wondering how you're going to stop.
My loss is your gain. This is an amazing machine which deserves more miles than it has today. It's a Big Dog, it wants to run.
YouTube Videos of the bike:
GTCV
2009 Big Dog Wolf
2010 Big Dog Bulldog Road Test Rider Magazine Reviews
Used 2006 Big Dog K-9 – Reviews, Prices and Specs at Motorcyclist Magazine
200-Hp Voxan Wattman is world's most powerful electric cruiser